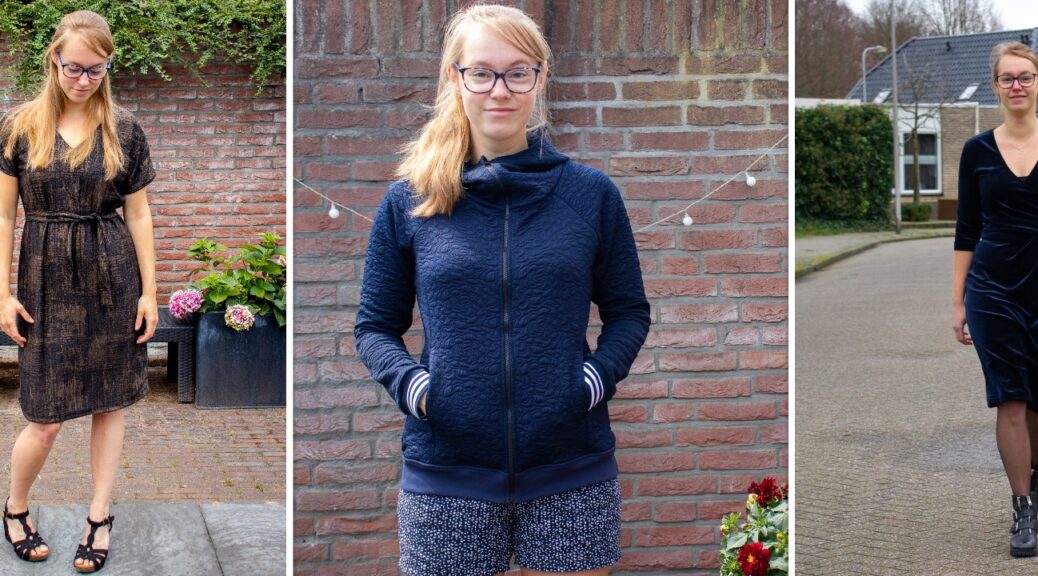 You all know how life goes. Sometimes you're completely behind on it, like me right now. There were some projects that I still wanted to share with you! The full blogposts on these are available on the renewed Minerva website! Make sure to check it out, because they made a cool platform for everyone to share their creations, even if you didn't buy your supllies there.
Below you find the links to the blog posts and the patterns with a short description. The patterns I could not link at the Minerva website namely. Click on them if you want to know all the details!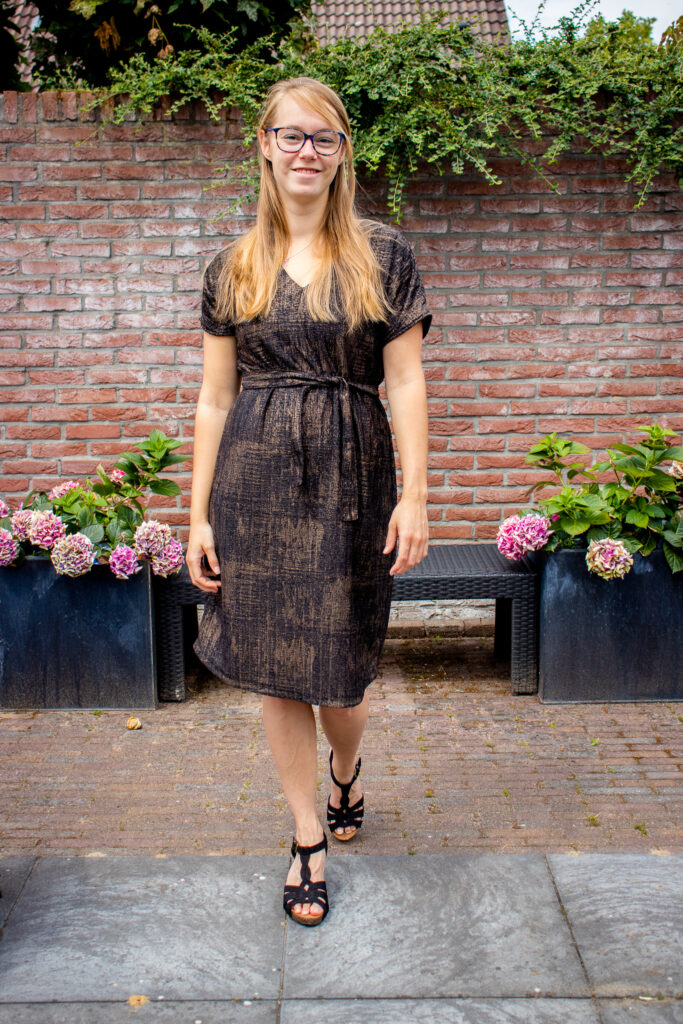 1. Rea dress by Bel'Etoile
This dress looks really good on me, if I may say so myself! I made it in a black rib knit with bronze foilprint. I will probably use this pattern more often! The best part? The pattern is free!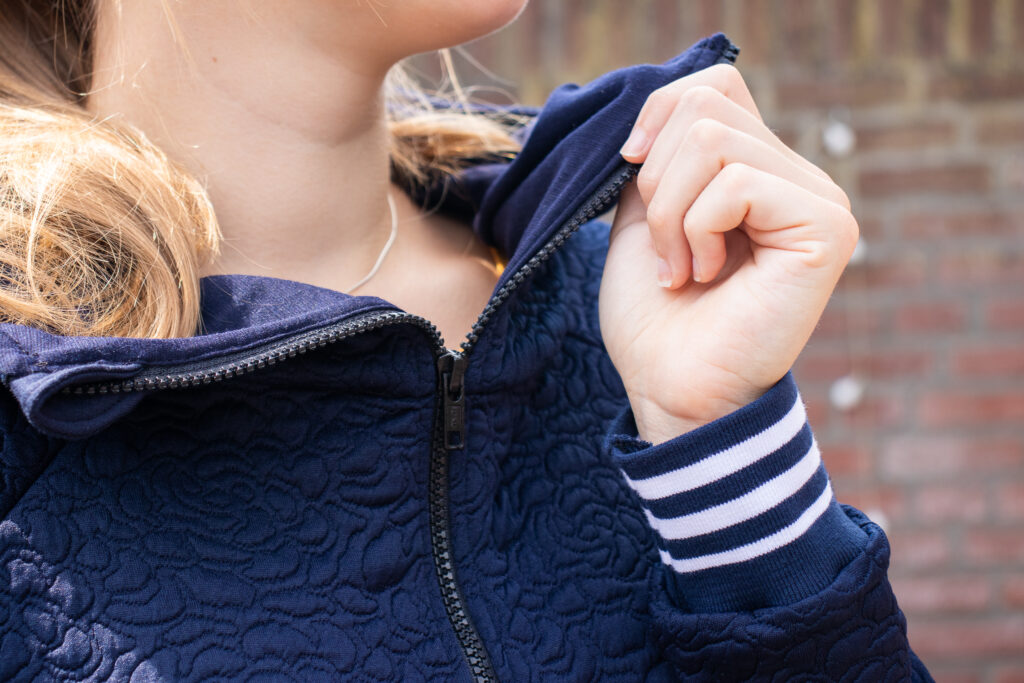 2. Summit Peak Hoodie by Pattern Niche (formerly New Horizon Designs)
My second version of this sweater. This time in a navy textured jersey. See here my first version.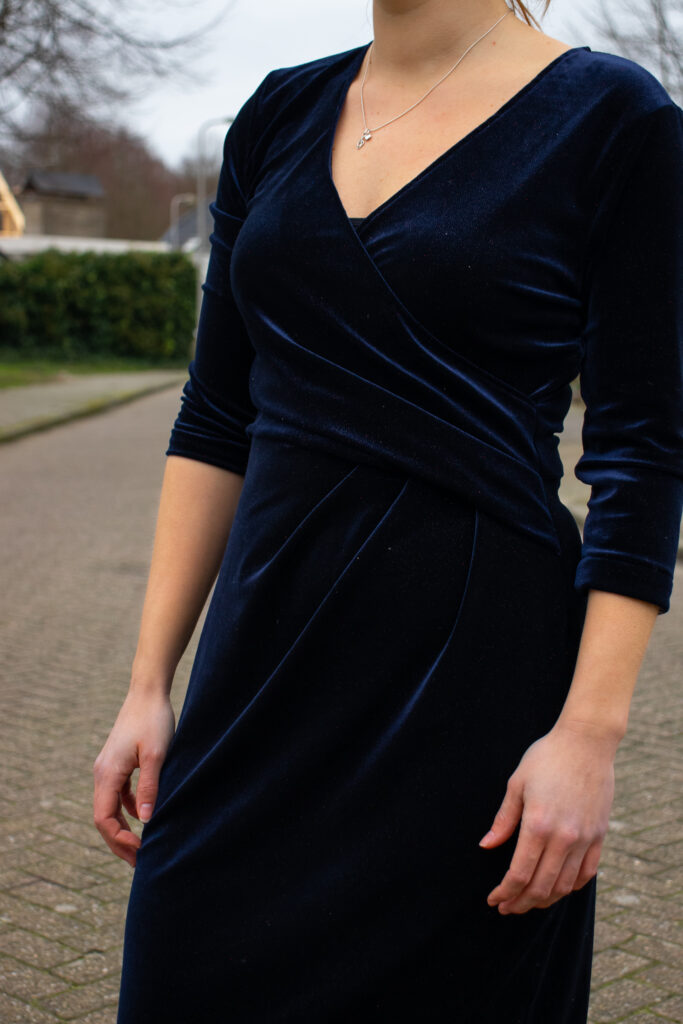 3. Glitter velvet dress
Wow, this one also blew me away. It's the Dutch famous Jurken van Janice (Dresses by Janice) pattern that I've seen often already. Actually, I was a little scared that I might look a little fat in it, but that is certainly not the case! I made it out of a glitter velvet fabric, which really makes the pleats stand out. It was a harder fabric to work with tough, so in this blog you'll find some tips.
Pattern Knipmode Jurken van Janice 10 2017
Don't wanna miss anything? Follow me on Instagram, Facebook, Bloglovin' or Pinterest and subscribe to the e-mail notifications!
This post contains affiliate links which means that if you purchase from one of my links I may get a small commission. This won't cost you any extra of course!