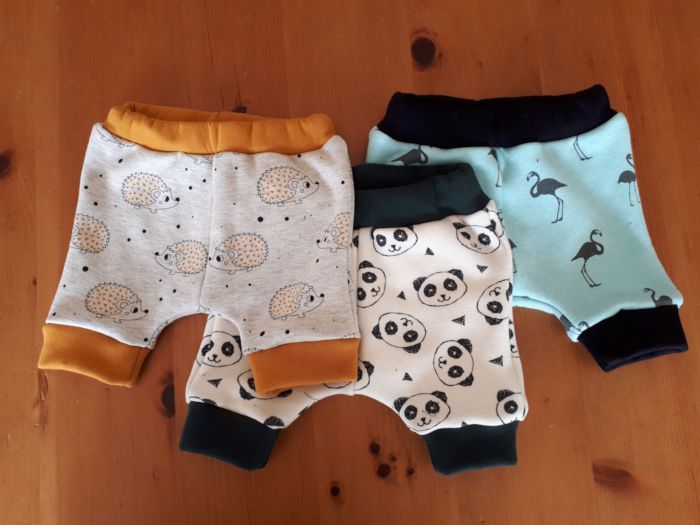 The Pros and Cons on Sewing 56 Baby Pants
The Pros and Cons on Sewing 56 Baby Pants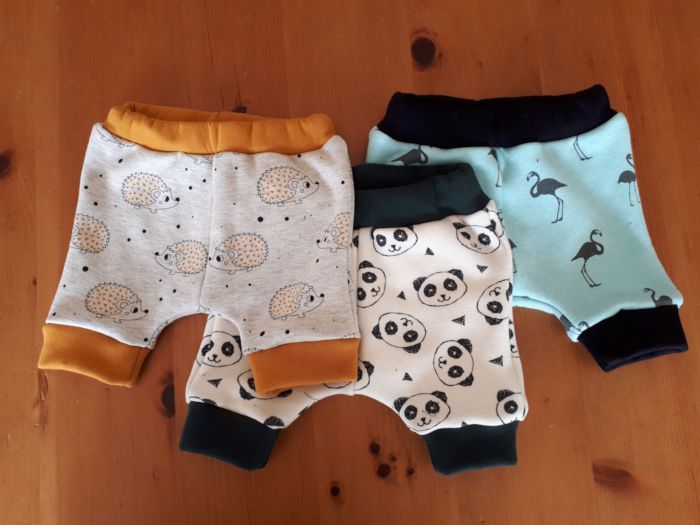 Last year I have been working on a huge sewing project! It all started when Inge, the owner of Tiny Biscuits asked me to make a batch of baby pants. Tiny Bisuits is a Dutch webshop that sells all kinds of super cute baby stuff and some home decoration and postcards. She also wanted to start selling baby clothes, and there I came in.
The aim was to make nine sizes in three colours, times two copies. While I knew how to calculate the number of pants that would be, I did not fully understand what I agreed to. I had never done anything like this before but decided to give it a go!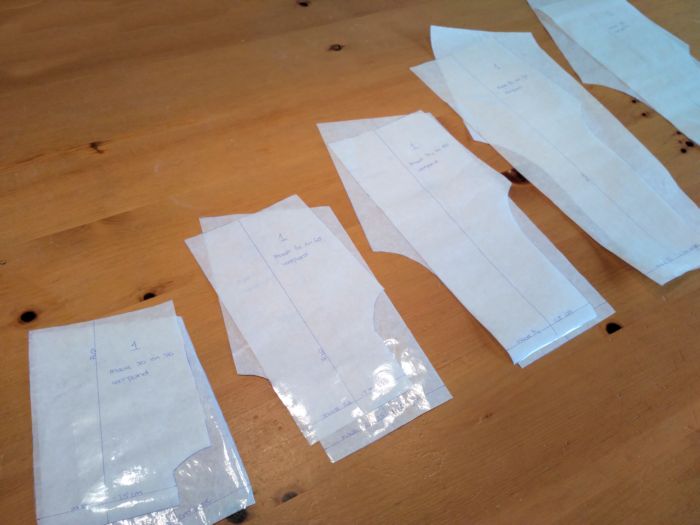 Together we brainstormed on what fabrics and prints would be nice to use. She collected the supplies for me and then I got to work. From there the project took off, but at first at a fairly slow pace… This was mainly because I had only time to sew  about two nights a week. But when I bought my car, on a time point later in the process, I finally unlocked the ability to also work on the baby pants during the weekends. Now I could take my serger along to my parents house which fastened up the process.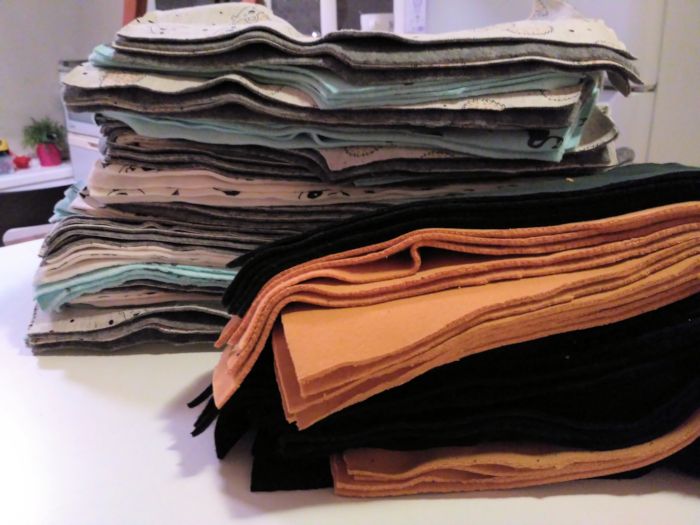 One thing I learnt from making such a large party of clothing, is to first make test versions to check the fit of the pattern you're using. Ours turned out to be too wide, but we found out about that not until almost half of the pants were finished. These had to be adjusted which costed extra time. Sounds like a logical thing to do right? Well, apparently we forgot, haha.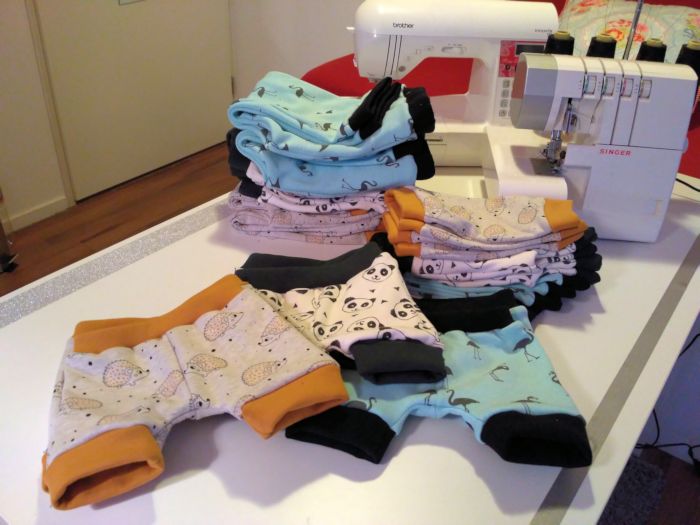 In the end the result luckily turned out to be super cute. I really like the pants, especially the smallest sizes! The hedgehog is my personal favourite print and colour. The thing I did not like though, was that during this project I barely had time to sew other things. That's also something to consider before starting such project. On the other hand I learnt to speed up my sewing, and got to know my serger better. On top of that I also got a nice pay check!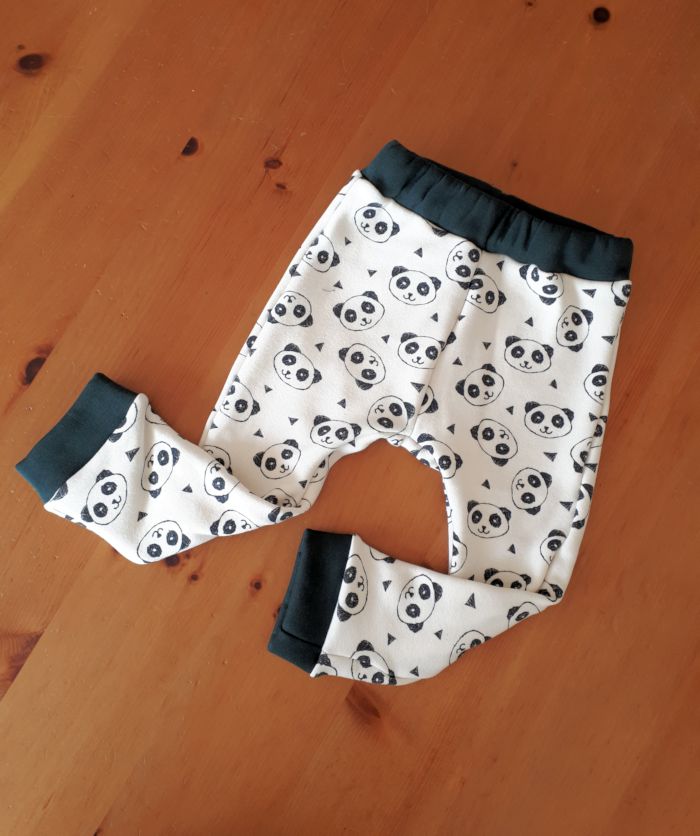 Finally I have all those cute pictures and a special experience to look back on! Have you ever done something like this? Would you consider making a batch of clothes? What are your pros and cons?