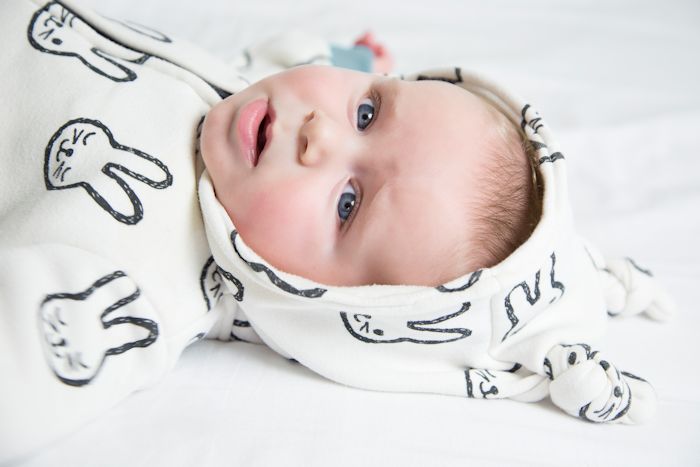 Baby onesie (free pattern)
Baby onesie (free pattern)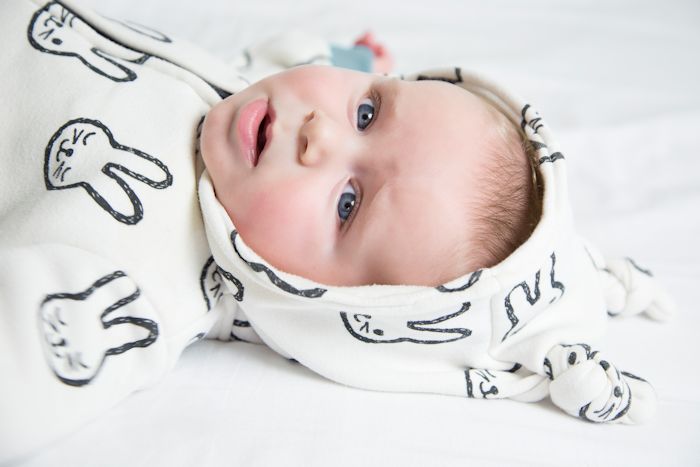 Every time I walk through a fabric store I see aaall those cute children's fabrics. ​These are always so cheerful and cuddly! I have a hard time resisting all the sweet motifs, but buying them for myself is a little over my head. I like a nice print, but I'm trying to have a rather mature appearance. That's why in fabric stores you hear me call "I want a baby!" quite often! Just to have a valid reason to sew small sweet baby clothes, haha.
Well, you might have noticed that I do not (yet?) have kids. So when a friend of mine announced to be pregnant I rushed to Harry, the local fabric store. I finally had a good reason to cuddle all the cute, soft children's fabrics and then critically review them.
Picking the right fabric for this project was much harder than I expected. Because of course you don't want to dress your baby in white, that will get dirty immediately. The other print was too gray and the next one too girly… After I considered all the options for more than half an hour (which, every sewist knows, was not that bad of course) I picked this Miffy fabric! It is a French terry, so nice and cozy for winter time. It is white though, but I wouldn't be the one to do the laundry, haha… Additionally I chose to have matching blue zipper and cuffs.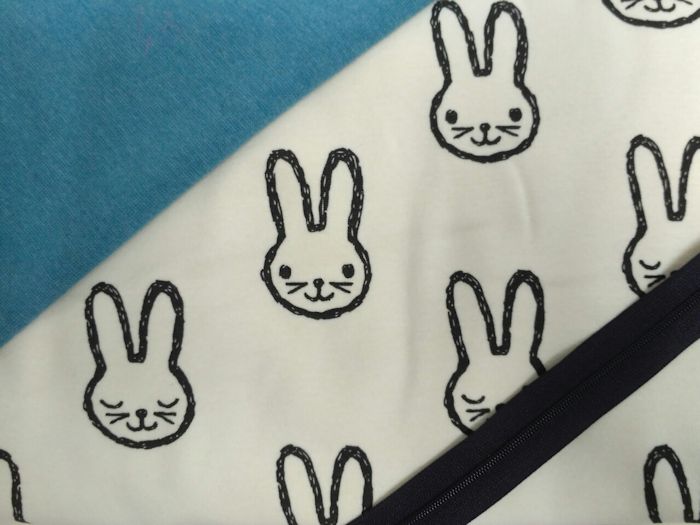 The pattern I chose for this project is the Teddy Bear Overalls by Nordic Patterns, available for free on the Sew Mama Sew blog! This is a baby onesie pattern with hoodie. The center front opens through a zipper and I especially love the knotted ears at the hood. They're soo cute!
It was not hard to sew up the pattern, except the hoodie required some extra attention because it consisted of 3 unconventionally shaped parts. On the two seams long 'flaps' emerged which were knotted to form the ears. I really liked that idea!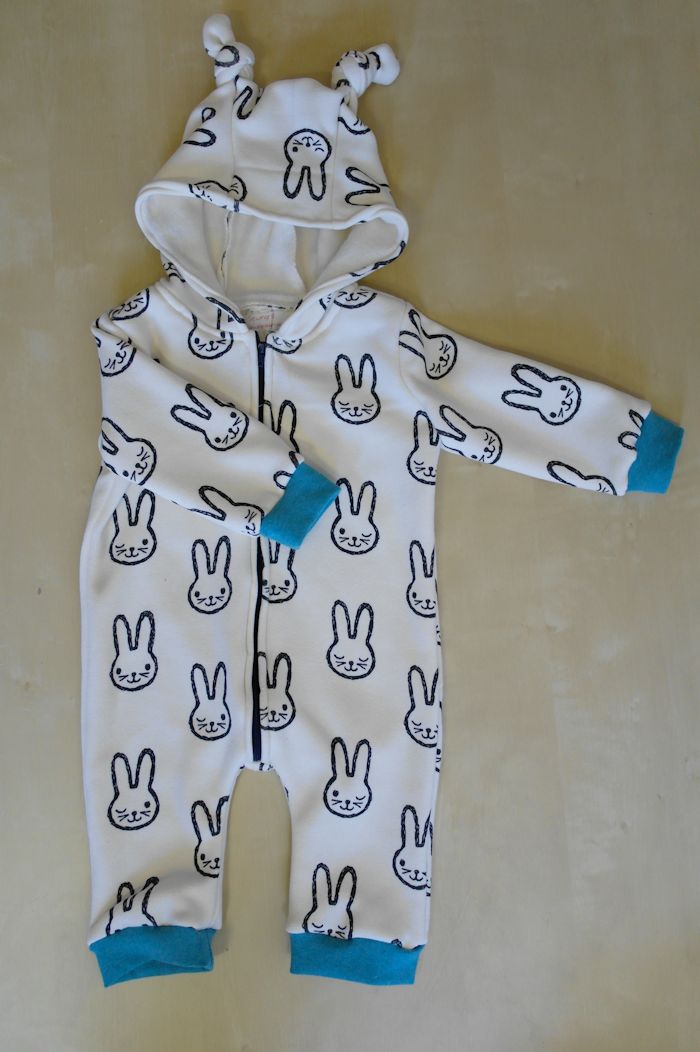 After the sewing was done all I needed to do was wait for the baby to come! I hardly dare to ask if I could come over for a maternity visit, but I had to because I had made a nice present. 😅 Mom Maaike was really happy with the baby suit and her partner also liked it! So when baby Jack had finally grown into the onesie Maaike sent me a couple of lovely pictures of Jack wearing it. It was so nice to see how it looks on him! Hopefully he will fit it for a while, haha.