Baby Burrito (free pattern)
Baby Burrito (free pattern)
Hi all! It's weird times with the Corona virus around… For many of you your life and daily routine will be different than normal. I really hope none of your loved ones will be heavily affected! Let's take care of eachother (even if that means distancing from people or activities you like) AND make the best of it! One safe way to do that is by sewing our stress away!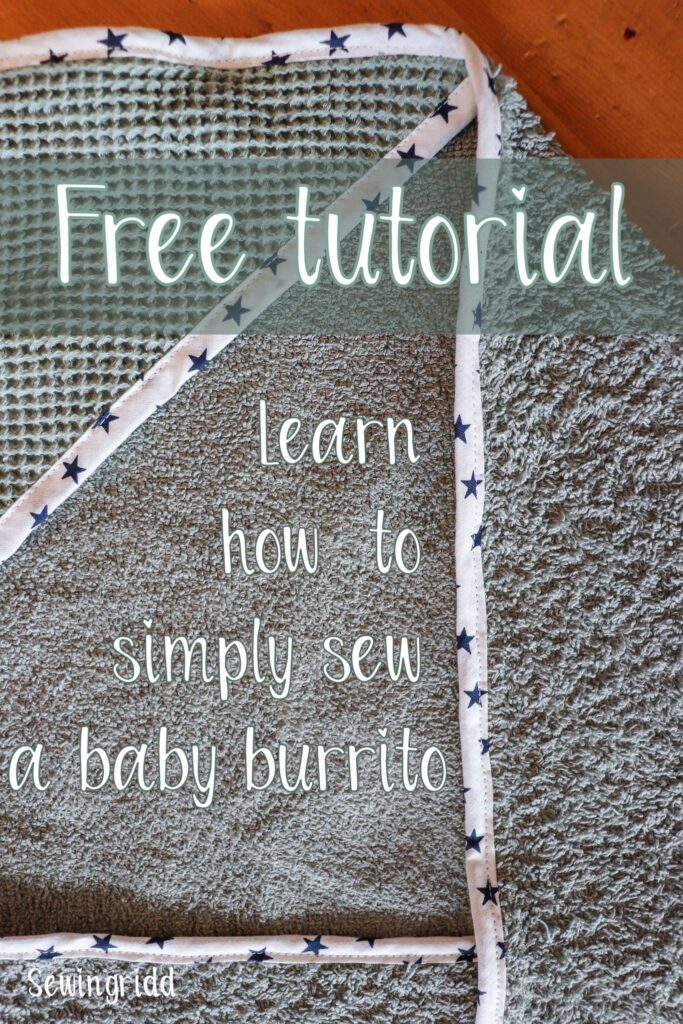 That's why today here's another blog from me in the category of maternity gifts! There's no end to it. And there I don't mean the flow of babies of course. I actually just like to sew a lot of gifts, because gifts are fun! And baby clothes are especially much fun to give since they're waaay too cute.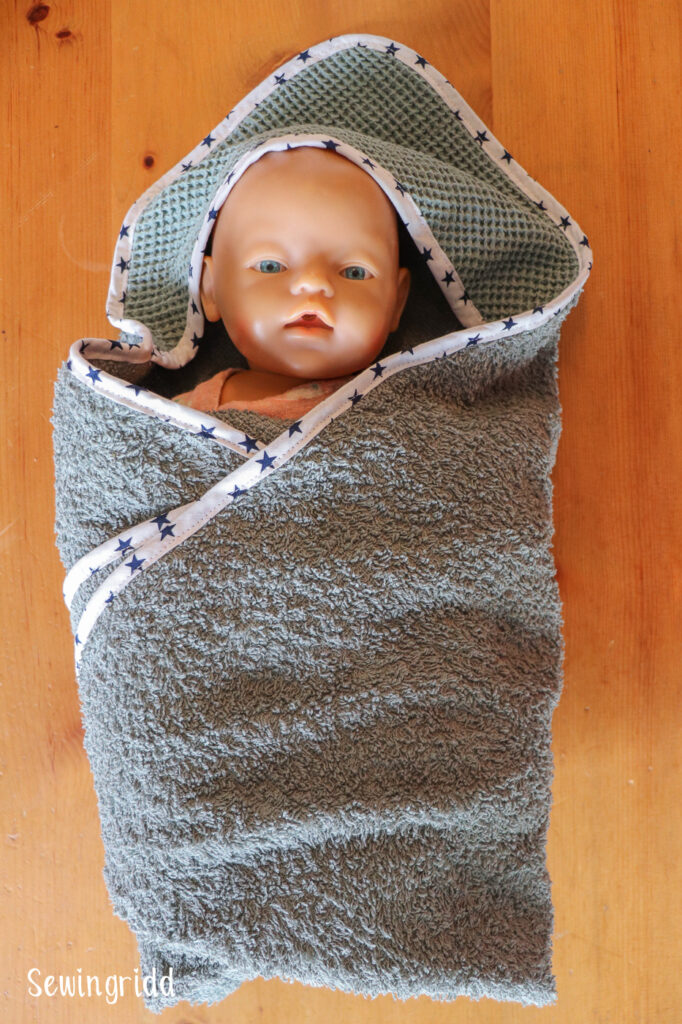 This time I opted for a towel / burrito wrap for babies. It comes down to being two square layers of fabric, with a sort of hood at one corner. The raw edges are finished with contrasting bias tape. The method I used I mainly retrieved from madebymblog.blogspot.nl. But that blog has been removed (and it was Dutch), so here I'll explain exactly what I did.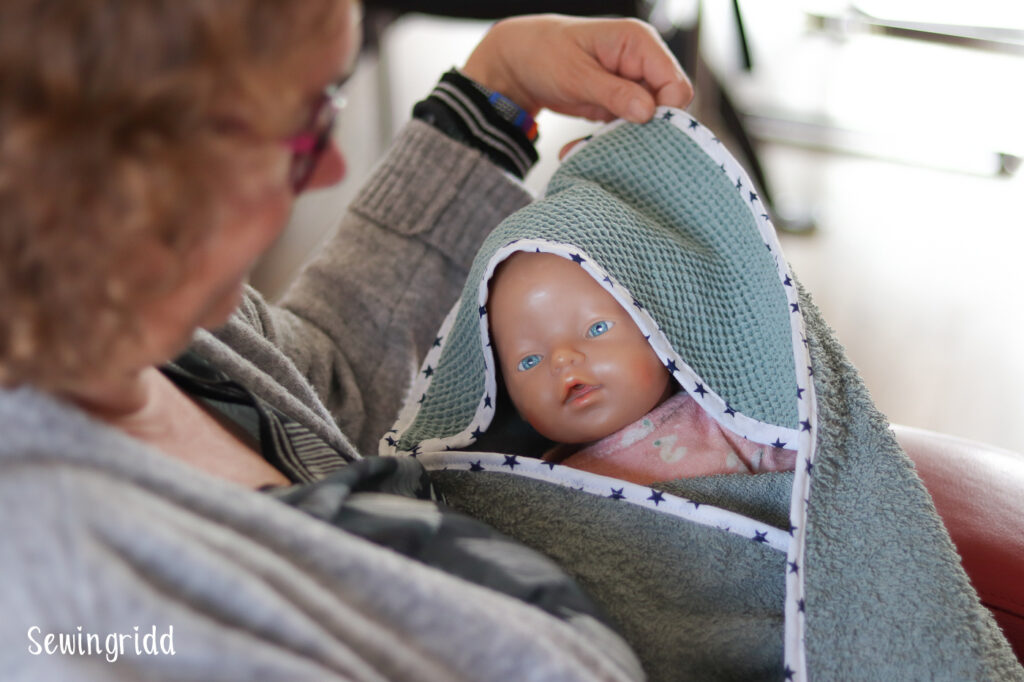 Necessities:
Terry and waffle fabric: two times an 80×80 square + triangle for the hood

Prewashing

Bias tape, 4m

Threads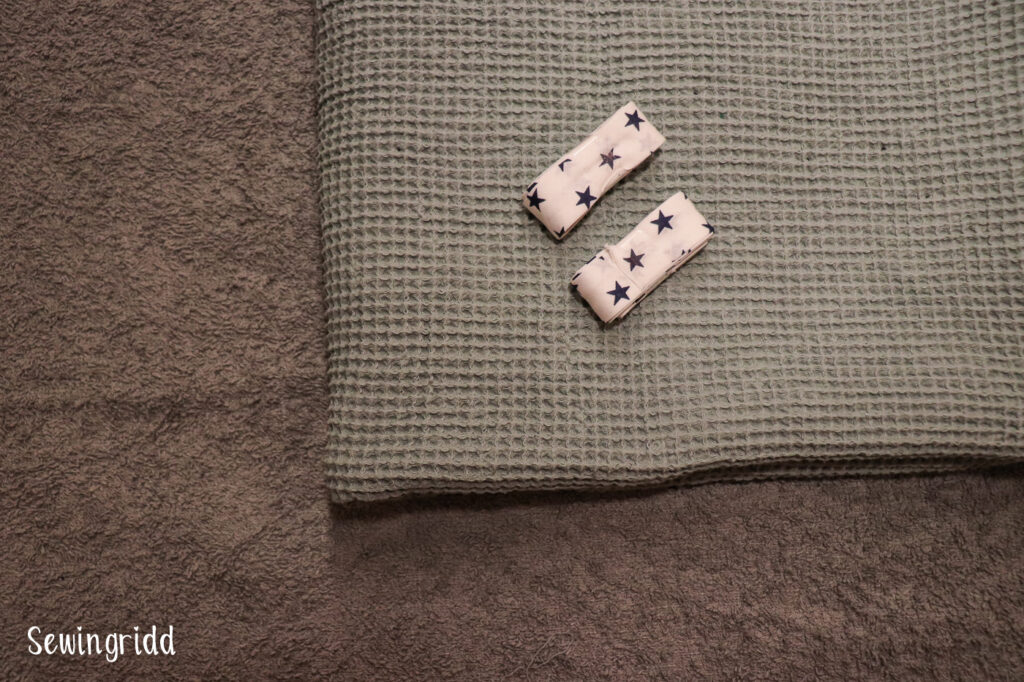 Method
Make sure you prewash your fabric! If you skip this step, the fabrics may shrink. When you sew the two fabrics together and they shrink differently, it will pull and be wobbly. That will look very awful, so just do it;)


Cut a square of 80 x 80 cm from both fabrics and a triangle with short sides of 15 cm.


Round off the outer corners. I used a selfmade cutting guide for this, because it's hard to cut this right loose from the wrist.


Finish the long edge of the hood with bias tape


Place the square pieces on top of each other and the triangle on a corner. Put the WRONG sides of the fabric together, we will not turn the fabrics!


If necessary, use a few pins to keep it together. (Zigzag) stitch along the edges half a centimetre from the side to secure the layers.

Now it's time to finish the outer edge with bias tape. If you have never done this before, look it up on the internet. It is not hard to do, but definitely gives a nice and finished effect!



You are done! Take a good look at your work and be proud of it! Who are you going to gift it to? Or is it a present for yourself? 😀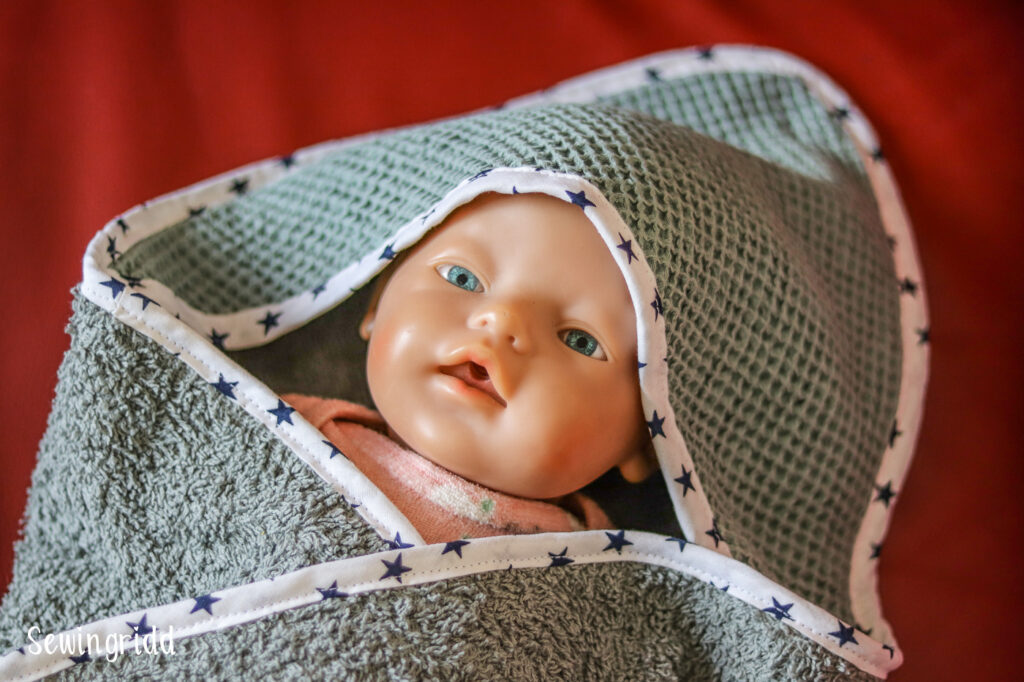 Ideas to vary:
You can go wild and make hundreds of different versions of this bathing cape! You can of course vary with the color of your fabric and the bias tape. Or, for example, use cotton on one side instead of terry. And if you can't find suitable bias tape you can even make it yourself from any fabric you'd like! If you want to go all the way, you can also make ears or eyes on the hood, so that it looks like an animal! I really like to try that! 
The possibilities are endless! What would you make?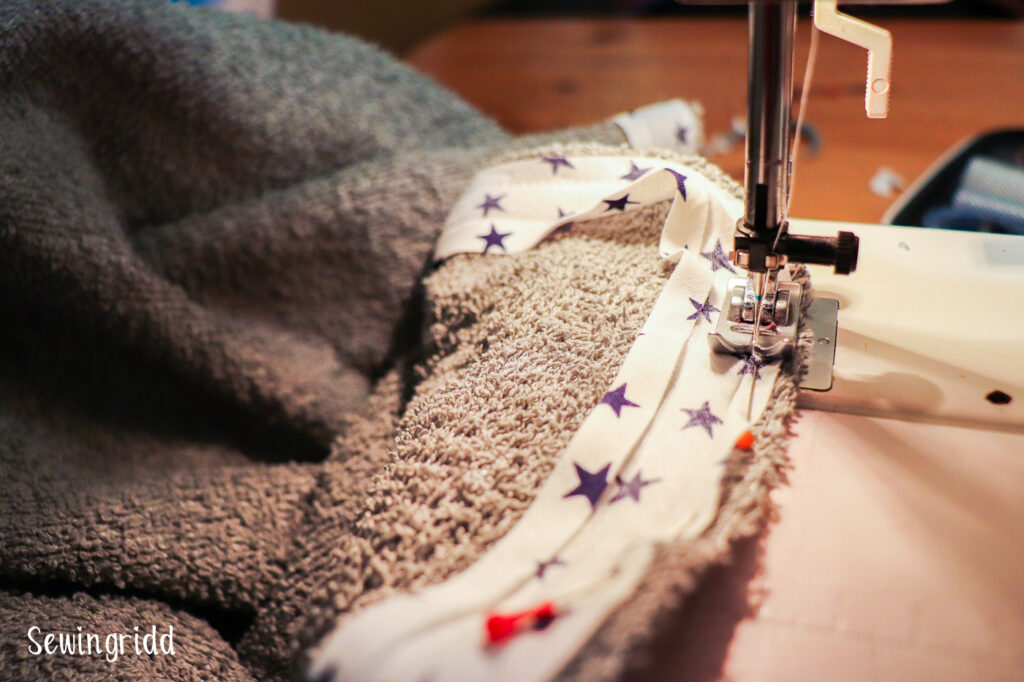 Don't wanna miss anything? Follow me on Instagram, Facebook, Bloglovin' or Pinterest and subscribe to the e-mail notifications!