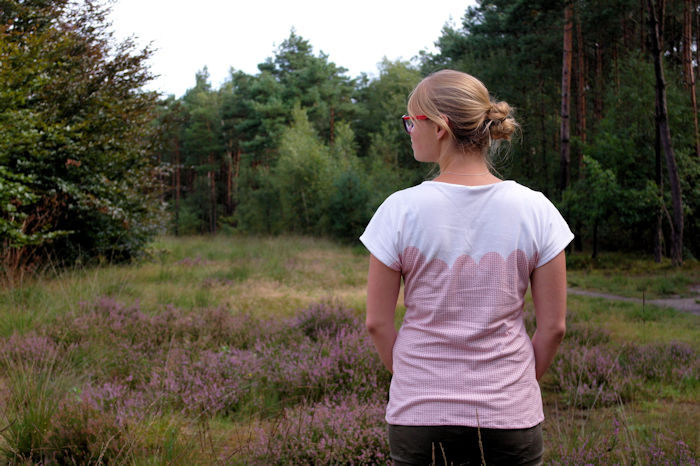 Cloud nine (free pattern)
Cloud nine (free pattern)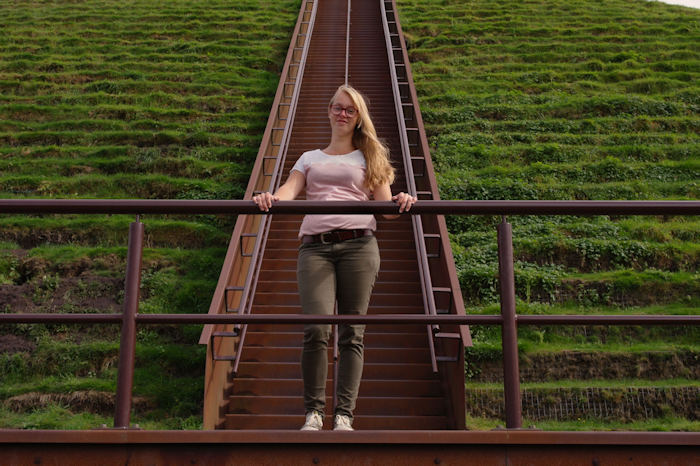 Fabric markets, you know the phenomenon: a super dangerous place for sewists to go. And still I let myself be seduced to go again and again. Mainly because they often offer better deals than regular fabric stores. So the minute I saw an advertisement for a fabric remnant sale, I knew I had to go there! I was just a poor student, this was the perfect time and place to supplement my fabric stash.
The company that organized the sale was Megastoffen which is located in Enschede (The Netherlands). Once every while they sell all their fabric remnants for just €1 each. Of course it is then your own responsibility to check the fabric for holes or stains but they have a lot of nice fabrics. My boyfriend dared to go to the market with me. He was not the most obvious fabric shopping partner, but his male strength turned out really useful.;)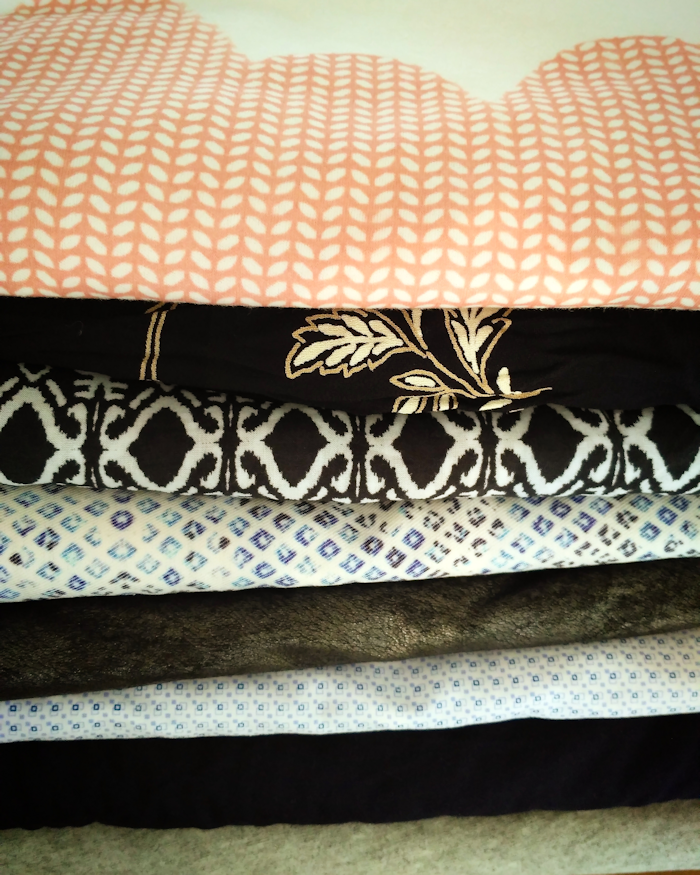 On that fabric market I bought this fabulous fabric! I have a true weakness for border printed designs AND tricot fabrics so I was really happy with this fabric. Still it took me a couple of months before I found the right pattern to match the fabric. I was on a quest for a basic, fitting T-shirt pattern with cap sleeve, but did not want to spend a fortune on it. Unexpectedly, Jade came to the rescue! On the Bernina blog she shared a free pattern for a T-shirt, and it was exactly what I was looking for, yay!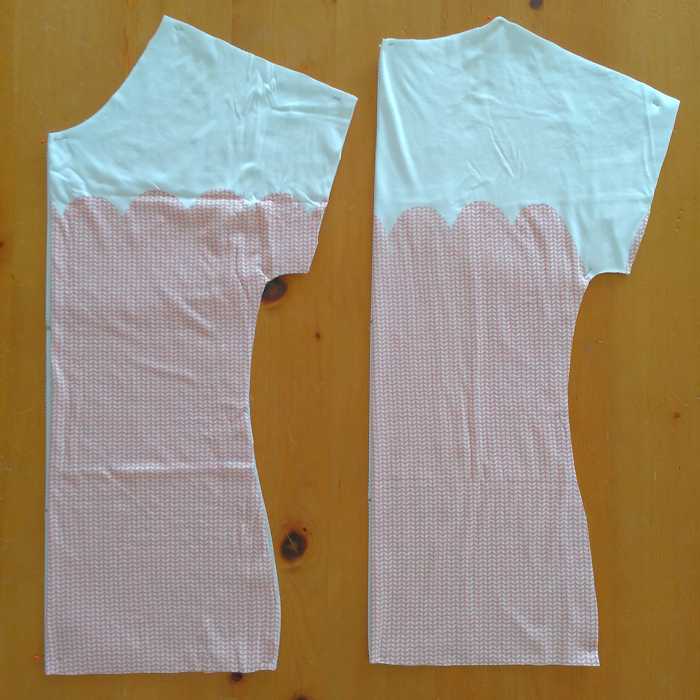 Finally I got to go to my sewing machine. The T-shirt was finished in an afternoon or two. The only part where I had to pay a little extra attention was the neckline. I had never finished a neckline this way. Luckily Jade explained it really clearly resulting in me learning a new technique!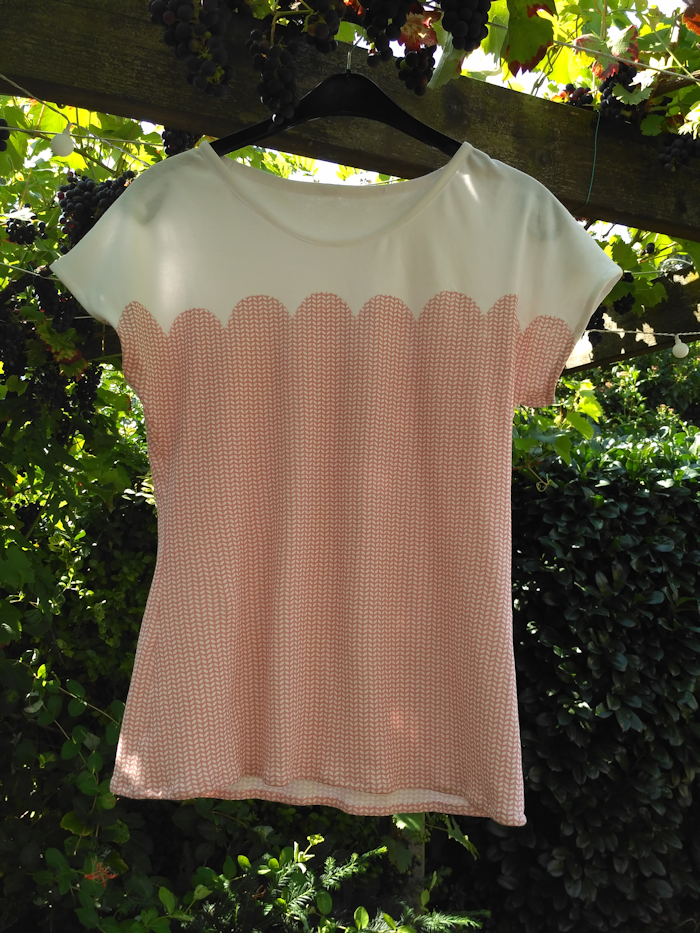 The result is almost exactly as I had in mind! The T-shirt fits nicely, but it is a little looser and longer than I had anticipated. Now, if I don't tuck it into my pants, the bottom part flappers a little over my belt. To hide that I often wear this T-shirt with a cardigan, but I can also just wear it without.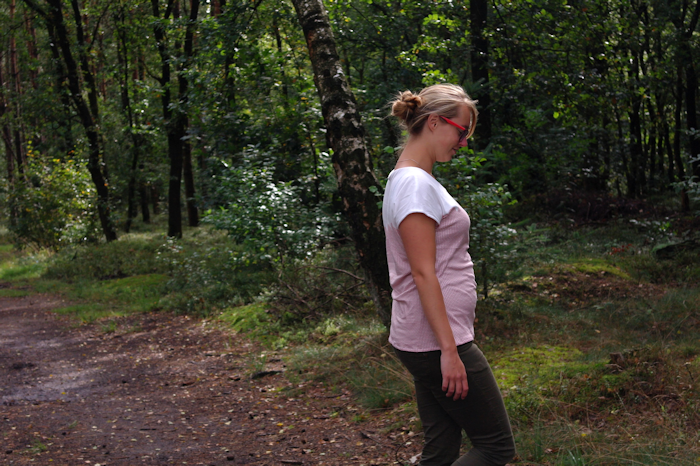 Consequently, if I would make another top using this pattern I would probably make it a little shorter and/or tighter. Maybe it would also be good to have a fabric with a little more stretch and recovery than this one. At any rate I have a nice new tee that regularly ends up at the laundry!
Well, are you sensitive to sale offers too? Or can you resist them and only buy fabrics when you need them?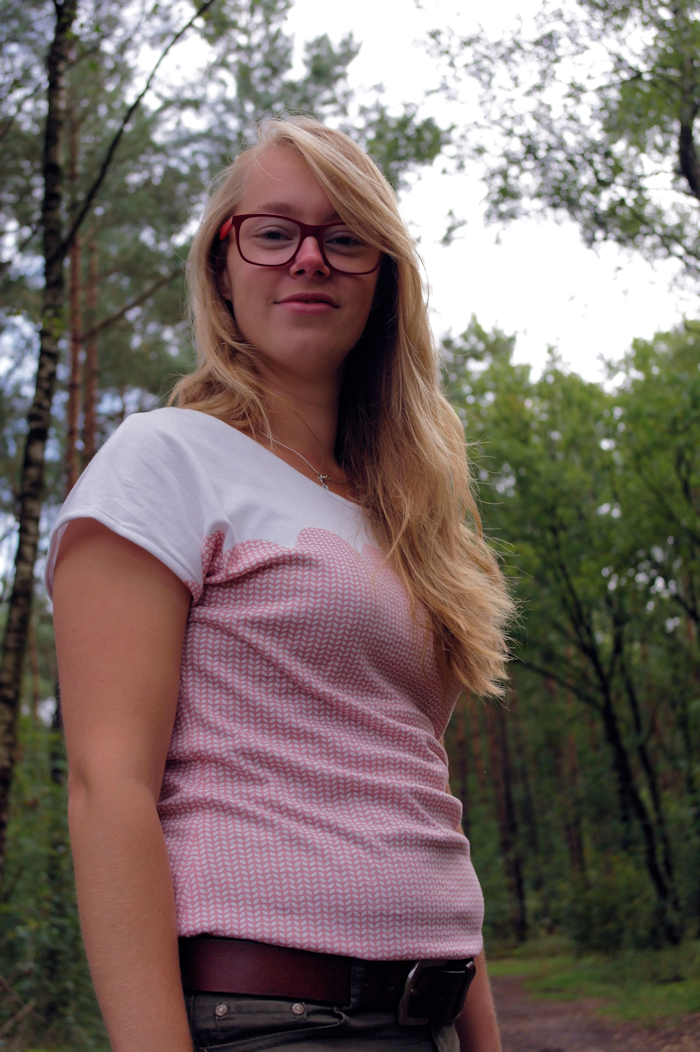 Photographed by Lian Wierenga