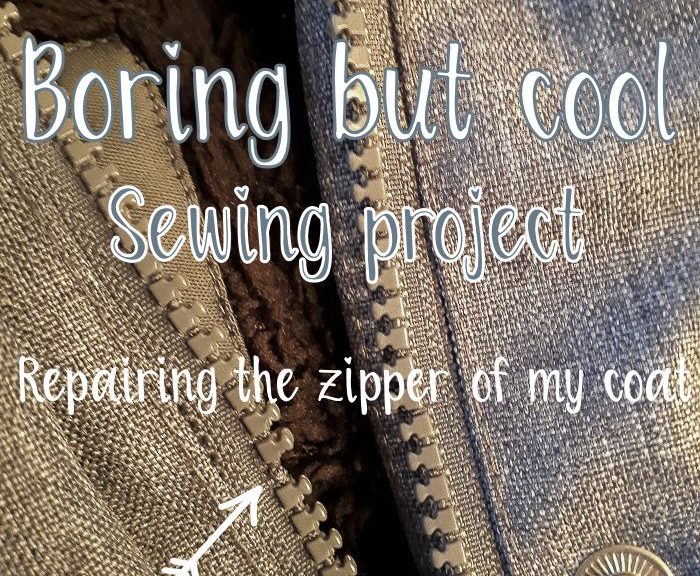 Coat upcycling
Coat upcycling
Today no new garment, no flashy pictures, but a boring upcycle on the blog! Still I wanted to share this with you, with regards to my growing sustainability and fashion consciousness.
What did I do? I installed a new zipper in my winter coat. Not the easiest or most fun thing to do… So why don't go out and buy a new coat? Mostly, this is my favourite coat (I also have another ''car'' winter jacket). But this one is really warm, feels nice, and is waterproof. Despite it being with me for a number of autumns and winters already, it really was too good still to say goodbye to.
Okay, but what went wrong? I thought to be smart by washing my coat before winter would arrive. I used special detergent and read the instructions on the washing label. That label told me to close the zipper, as well as the Velcro. Personally, I do not tend to close the zipper, but just to be sure, I followed the instructions. There was no Velcro anywhere on the coat. There were buttons, but buttons are no Velcro, so I did not close them (handy, my stubborn autistic brain). And that's where I went wrong. During washing the runners of the two-way  zipper had moved towards each other, putting excessive force on one pair of zipper teeth. As you can imagine, they didn't survive. The runner was stuck and wouldn't budge at all anymore.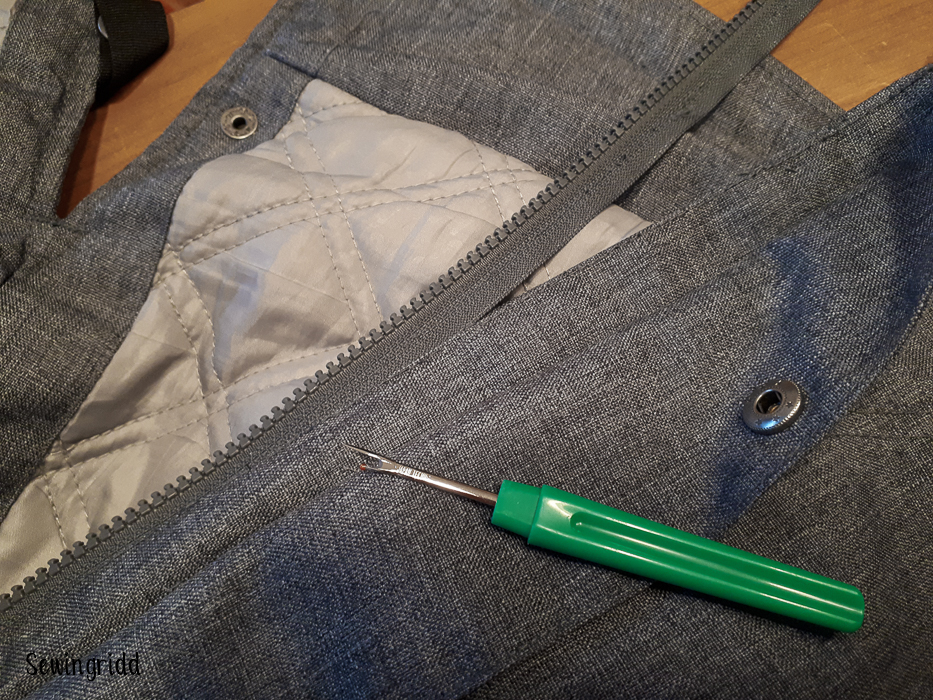 After some mulling over and hesitating, I decided to order a replacement zipper which arrived really quickly. But why then did the coat have to wait on the rack for a looong time before being repaired? I think I maybe was a little reluctant… Until one day when I had an outdoor performance planned with my choir, where cold and rainy winter weather was predicted. THAT was the moment to do the restoration of my coat, and so it finally happened.
I had a timeframe of two hours before the performance would start, in which the job had to be done. There was no more time for procrastinating, and that's why I succeeded. Minutes before I had to leave the coat was fixed! I could again enjoy my beloved coat. 😀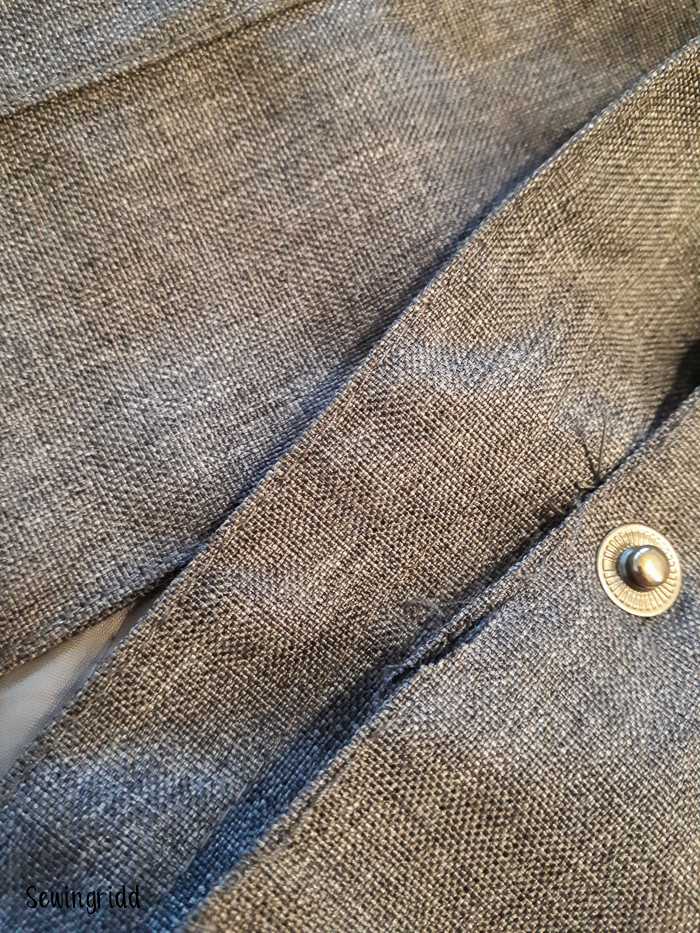 In hindsight, it wasn't that much work to install the new zipper. Ripping out the old zipper was the hardest part actually, because I really had to be careful not to rip up the fabric. After that, it was just a matter of pinning the zipper between two layers of fabric, checking if it was leveled on both left and right sides, adjusting, checking if there was no weird puckering going on, adjusting and just stitching. Even though the fabric and zip were quite thick, the sewing machine handled it all effortlessly. Now I know this project was actually just a matter of getting started. By repairing my coat I saved a whole lot of money and hassle (for searching a new coat that meets all my requirements)! It's ready to face a whole new season of rain and snow storms!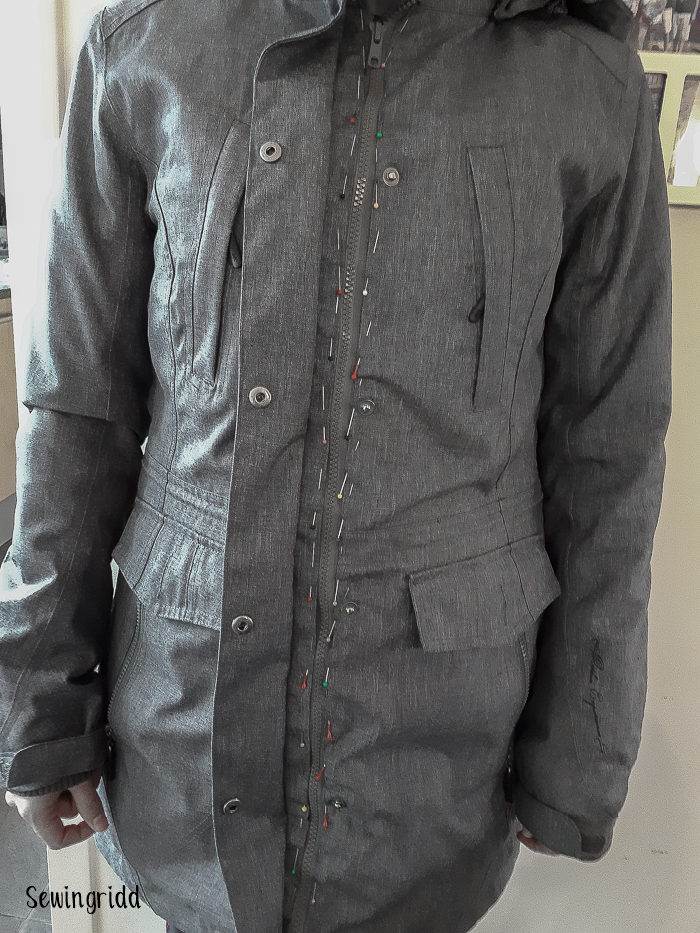 Moral of the story: don't close your coat's zipper when washing, or close the buttons too. AND: installing a new zipper in a coat definitely pays off and is super doable! Even though the task may not look that glamorous on your blog. 😉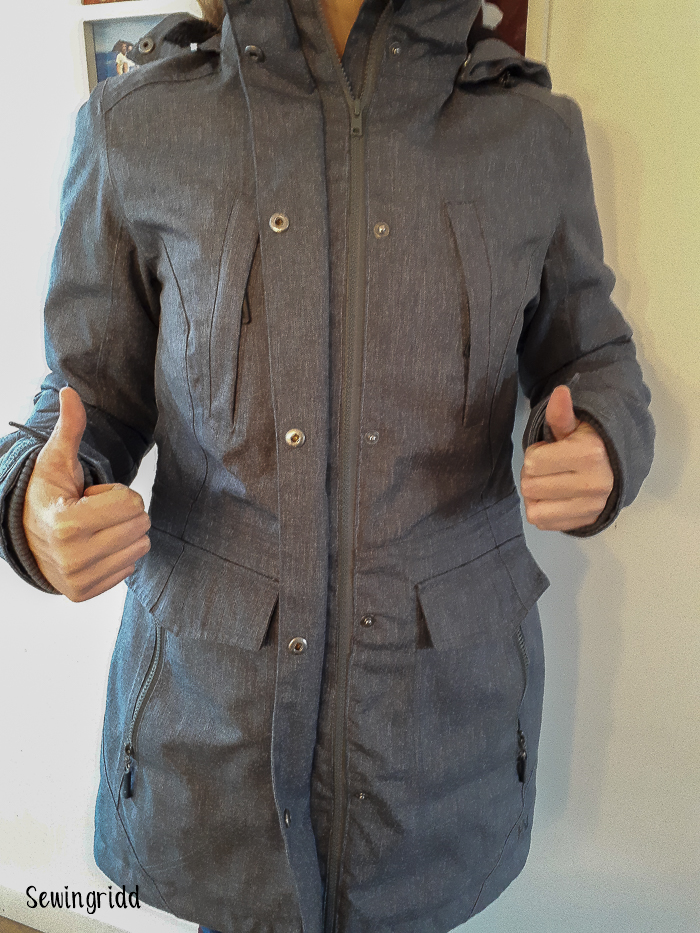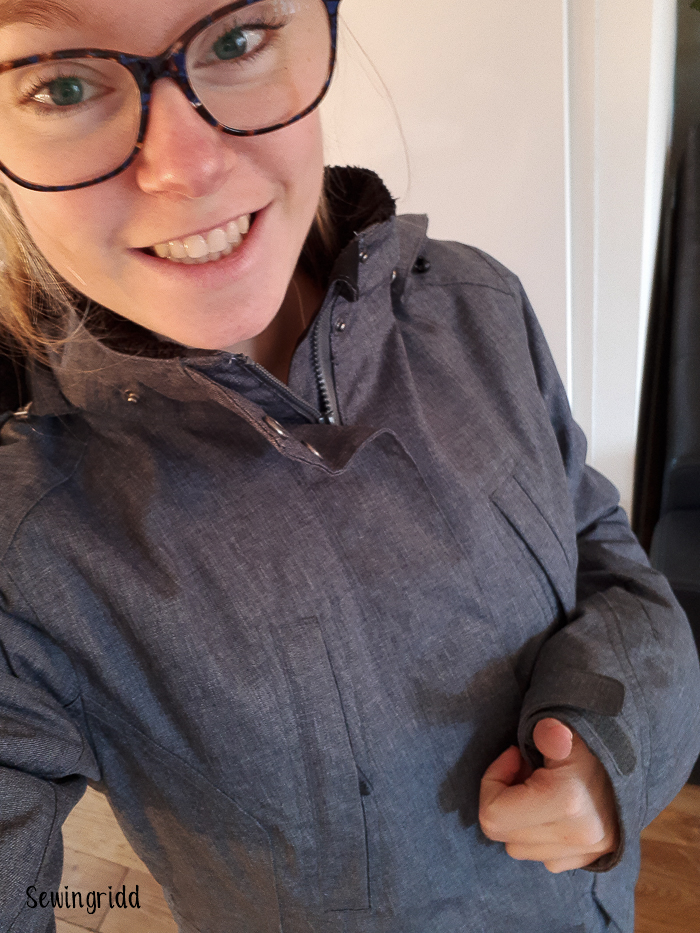 Don't wanna miss anything? Follow me on Instagram, Facebook, Bloglovin' or Pinterest and subscribe to the e-mail notifications!