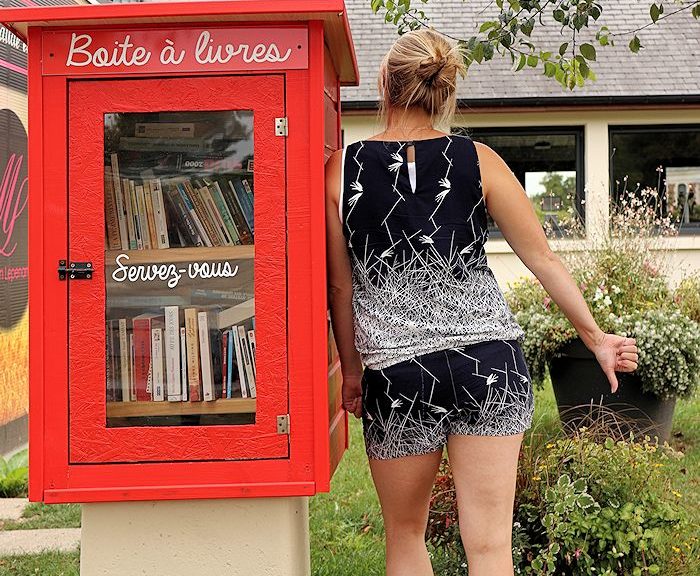 Fake jumpsuit gone wrong
Fake jumpsuit gone wrong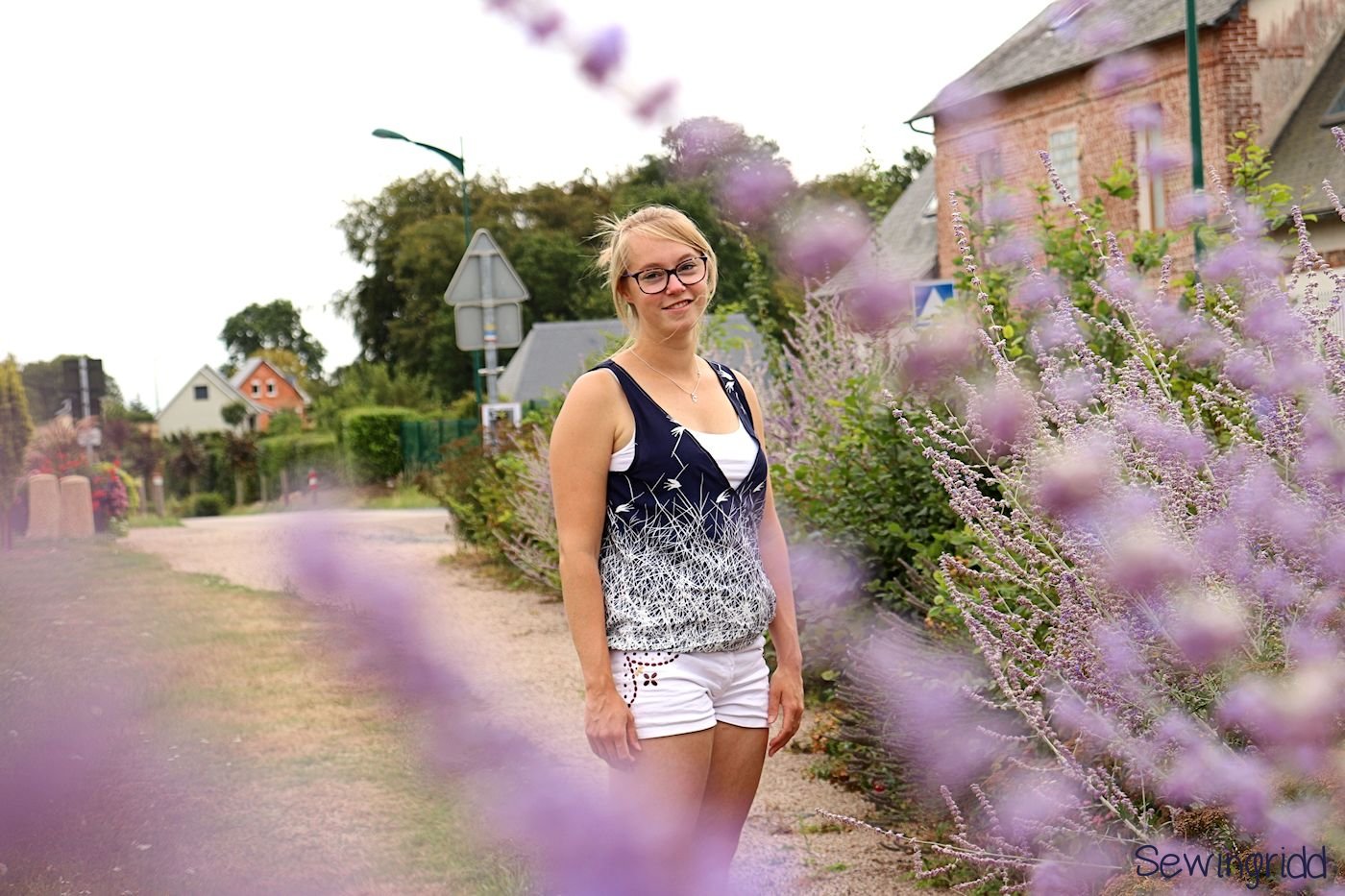 Imagine… At the moment I'm writing this I'm at a campsite in France, using my phone with a keyboard attached to it. I'm wearing my newest handmade item: this blushing cross-over top. Today we went sightseeing in a small town nearby, and meanwhile took some pictures of my top. This top was actually meant to be half of a fake (two part) jumpsuit. It still is, but I don't think I'll ever wear it as a jumpsuit, haha. Here's why.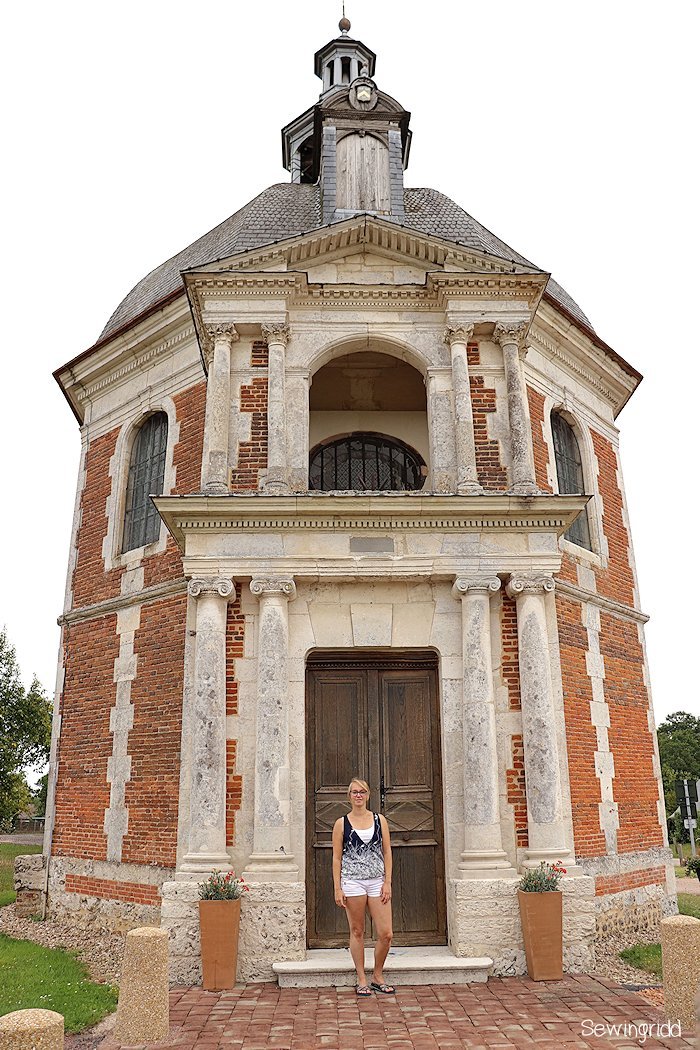 It all started with me liking jumpsuits. I've always liked jumpsuits, they are often super cute and I like the look. But to me they are just not practical at all. You have to completely undress yourself when visiting the restroom for example, and often the seat height is too short (because otherwise it looks saggy when standing up) so sitting down is uncomfortable. On top of that I often don't like the way they look on me/make me look, since often there's too much forward volume around the stomach. Well, because of all of that is why I love the idea of a fake jumpsuit. You just wear a separate pants and top, but they're in the same fabric and look like a onepiece.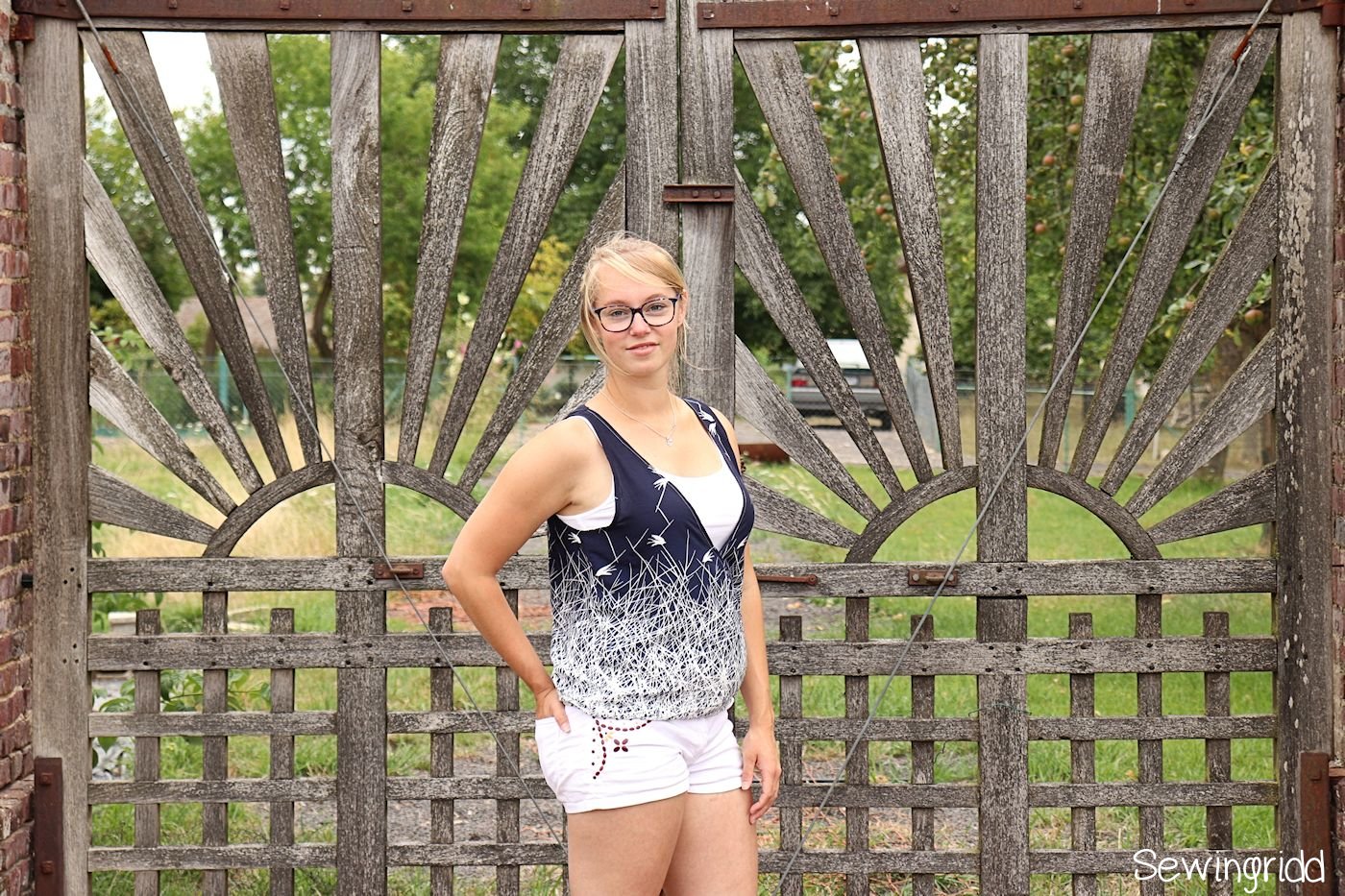 So indeed, I decided to make my own fake jumpsuit. I first started with the bottoms because I was sure what pattern I wanted to use: the Barton Shorts by Blank Slate Patterns. I did a full blog on these on Melly Sews' blog.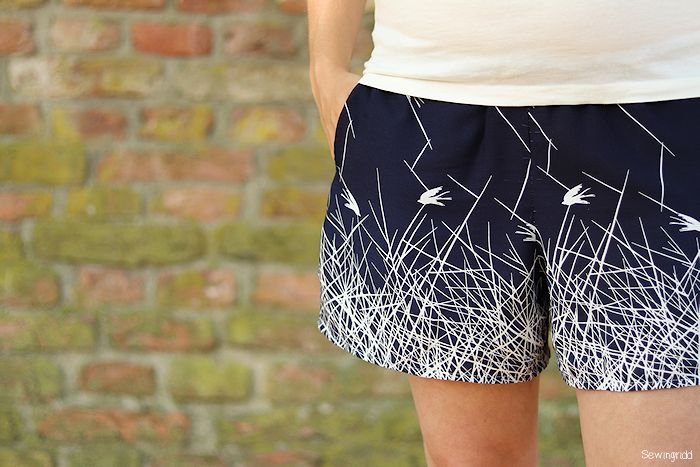 For the top I used pattern 18 from Knipmode juli 2015. It is a wide, blushing top that crosses over at the center front. At first I was not sure what type of top I wanted to use, but this one ticked the boxes 'elastic hipline' and 'cross-over' so I used it. I made size 38 straight, but lengthened the front and back 5 cm, because I was afraid it would turn out too short otherwise. The pattern also requested for a fully faced garment, but I cut every pattern piece just once instead of twice and hemmed all edges.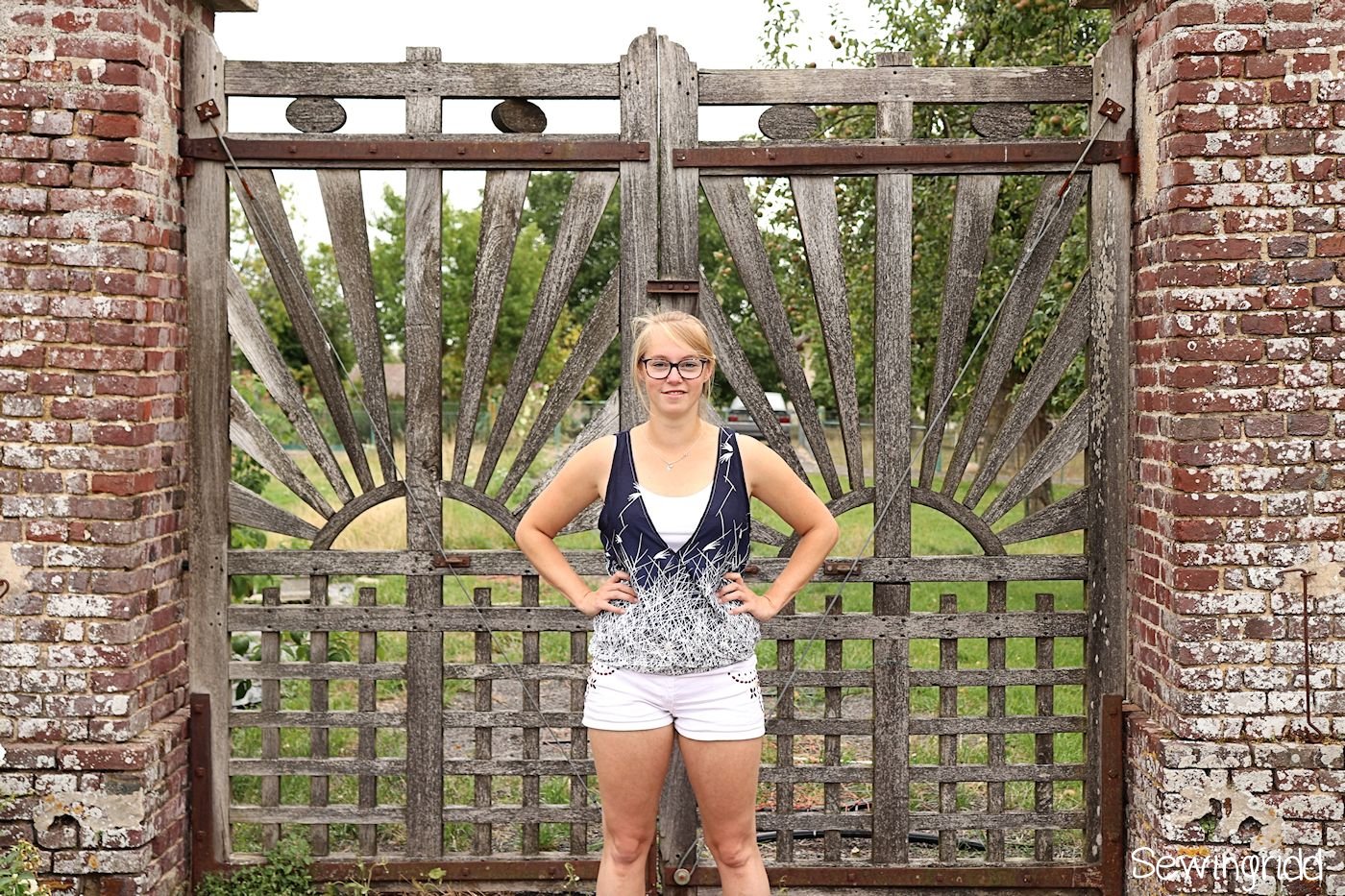 As you may or may not agree with me, the jumpsuit thing was a nice idea, but did not turn out too well. I think the combination of the top and bottoms makes my belly look more voluminous than necessary. A quite known problem to me, but I had not foreseen it because tops with an elastic hipline mostly do look good on me. Maybe the effect it's enhanced by the way I used this border print. If I had used it upside down on the top, the transition and stomach might have been less striking. Another factor might be the lengthening I did, causing extra volume.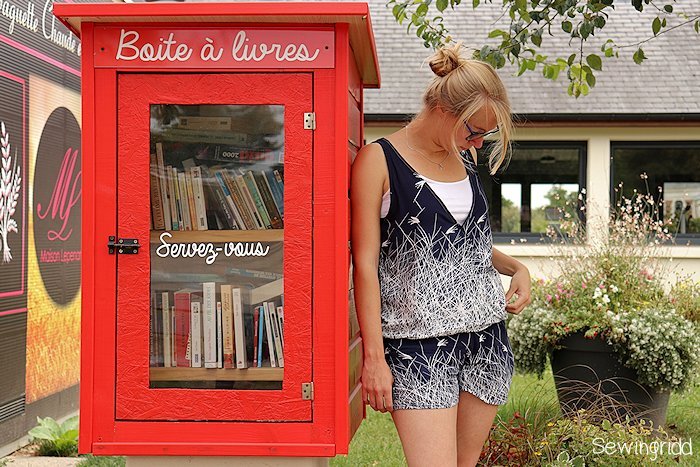 Even though, the two parts separately I do like! Especially the Barton shorts feel super nice to wear. The only disadvantage I found out about, is that they wrinkle a lot, so I need to iron them regularly (which is not really sensible on a campsite, haha). The top still makes me feel a little self-conscious, but combined with white shorts I think I like it. Maybe it'll also turn out nice for layering in the colder seasons.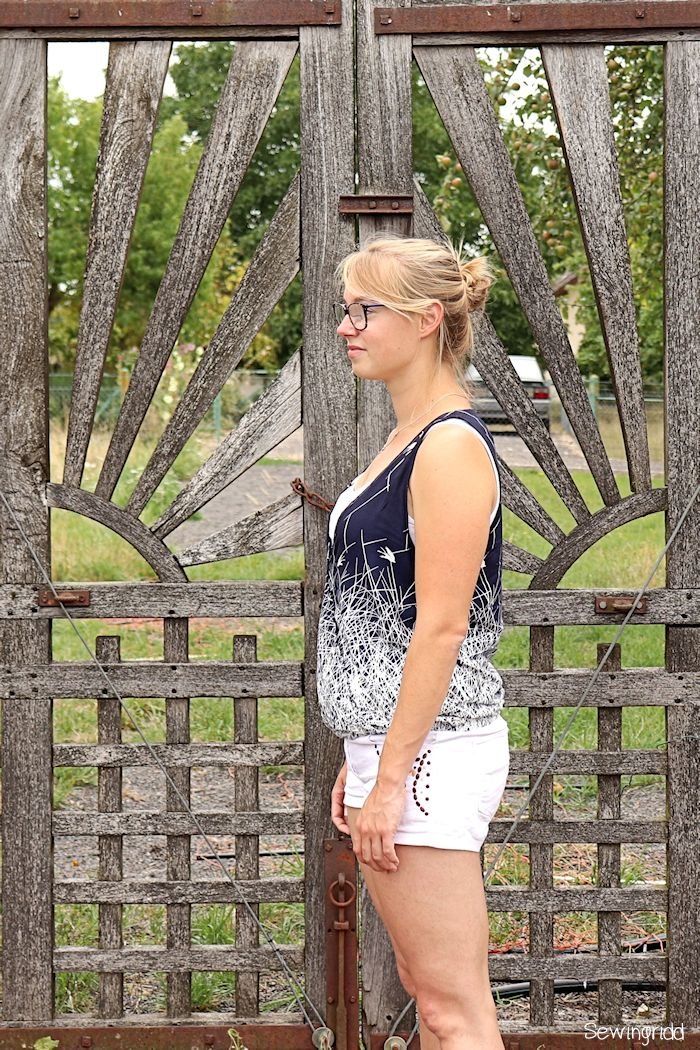 So I learnt my lesson: don't skip checking how a border print will appear on your tended garment (I always do this using a complicated program resembling Photoshop). And maybe, just maybe, the jumpsuit is just not for me. Still, I cannot complain because I have 1,5 nice new items in my wardrobe!
Have you ever made something that turned out completely different than you expected? How do you try to prevent that?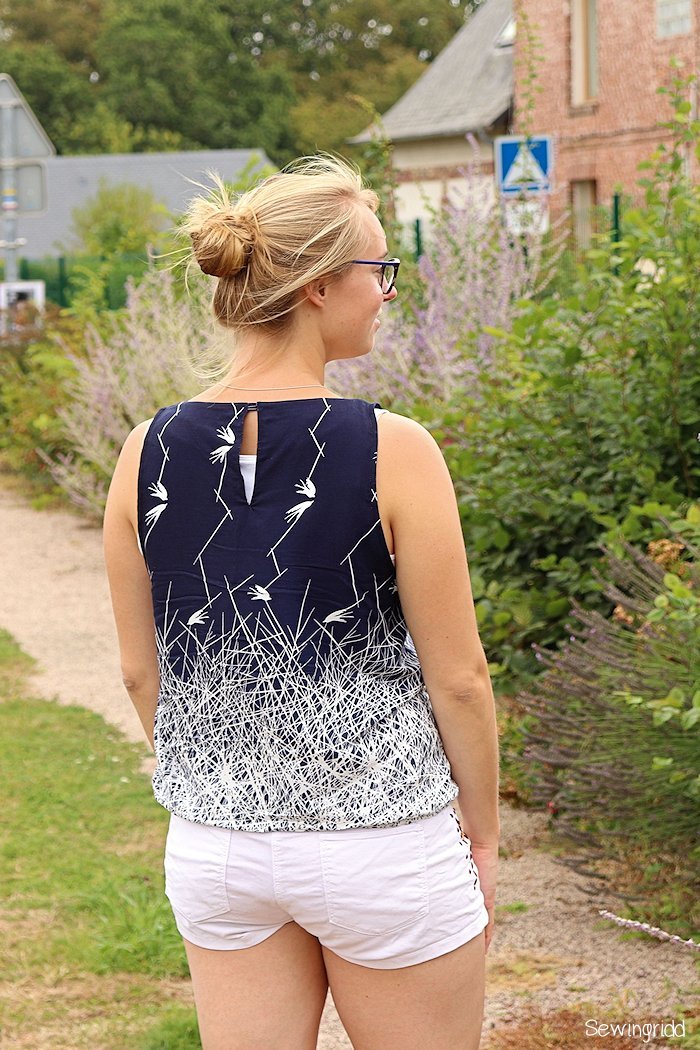 Don't wanna miss anything? Follow me on Instagram, Facebook, Bloglovin' or Pinterest and subscribe to the e-mail notifications!
The Barton Shorts pattern was kindly provided by Blank Slate Patterns free of charge as part of their Sewing Team. Additionally this post contains affiliate links which means that if you purchase from one of my links I may get a small commission. Naturally, all opinions are my own.