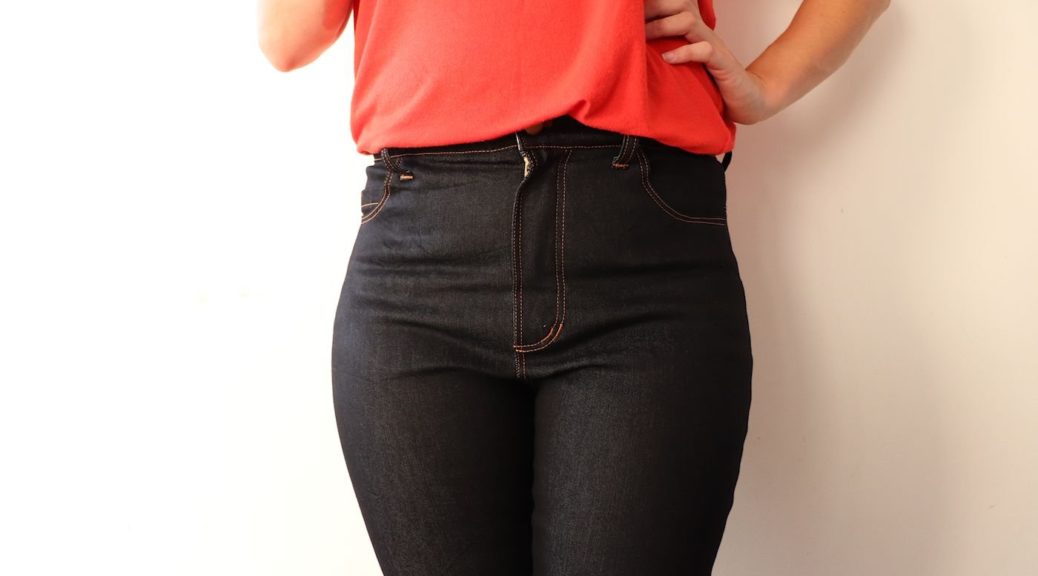 Ginger Jeans = finished!
Ginger Jeans = finished!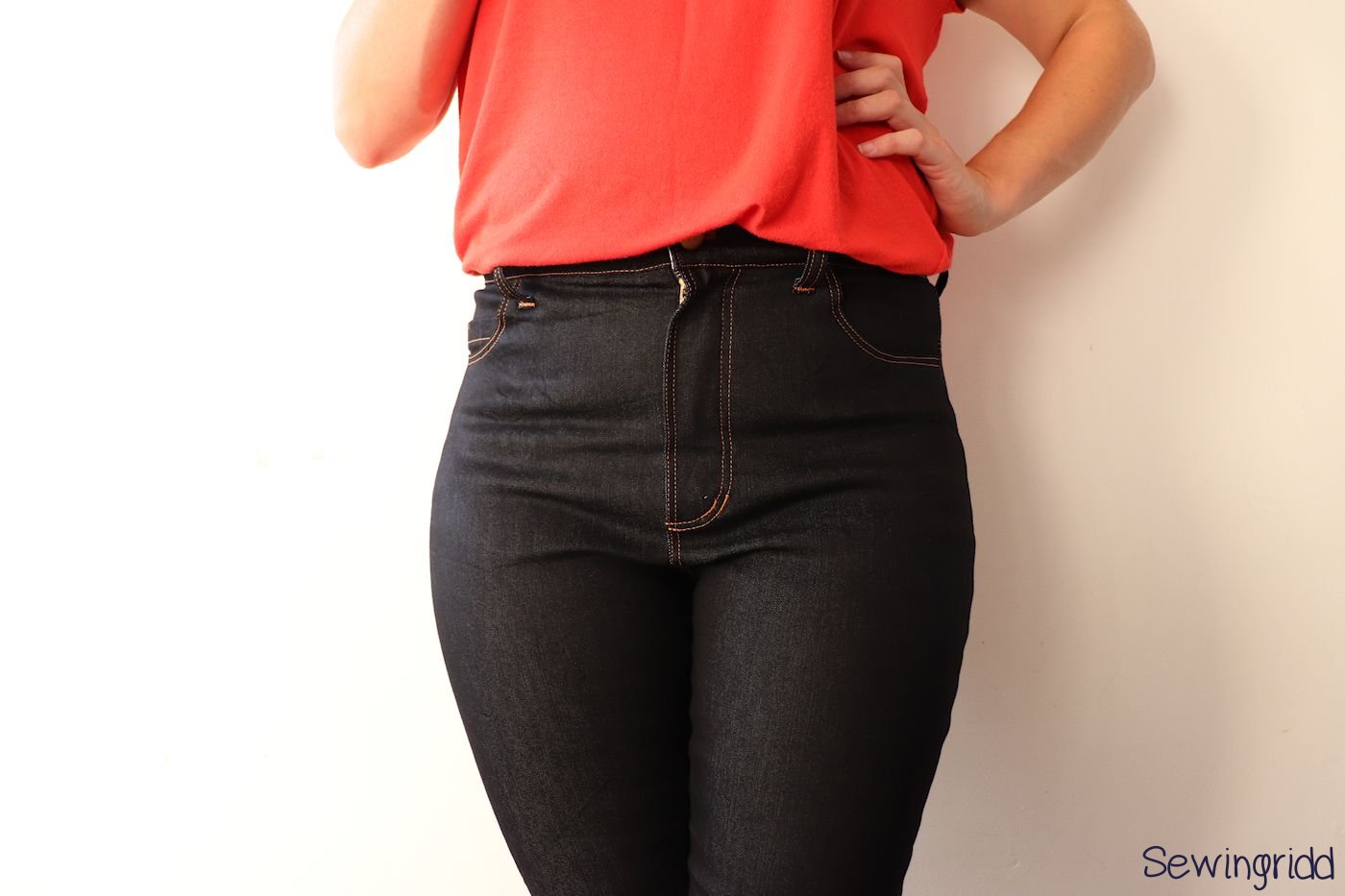 My jeans are finisheedd!! After 6 months of doubting, procrastinating, pushing through, topstitching, seam ripping and a lot of other projects, it's finally done! And the result is not just a pair of pants, no, it's a high waisted jeans made to MY measurements! While the result was worth all the effort, I'm also relieved that it's behind me now. So without using too many words, I'd just like to extensively show it to you guys! If you want to read more about the whole sewing process, just check this blog.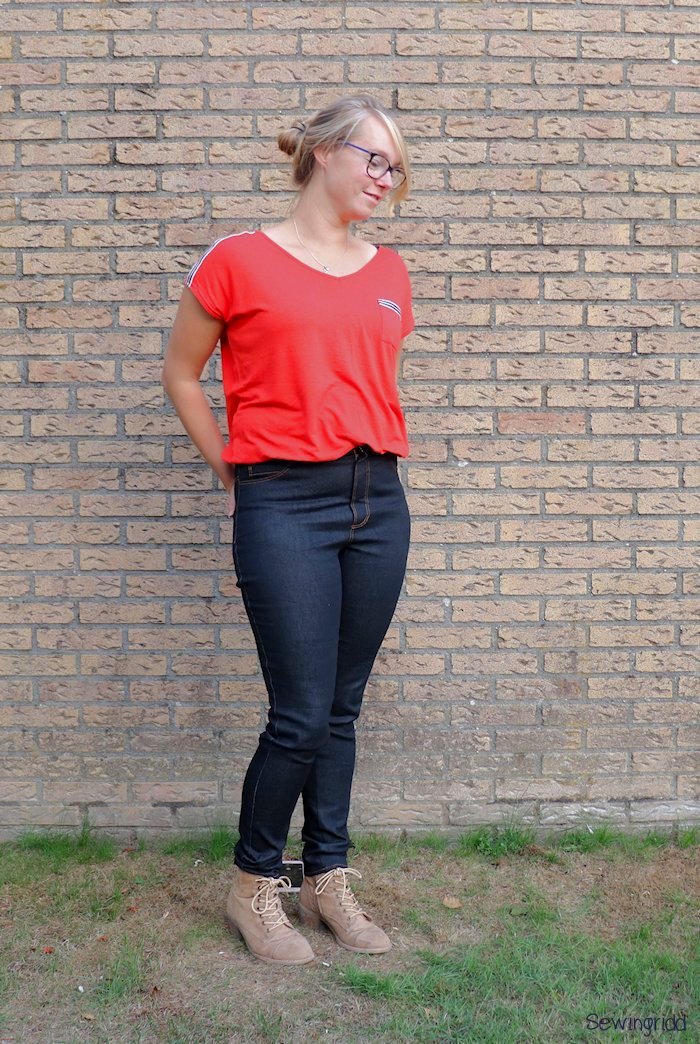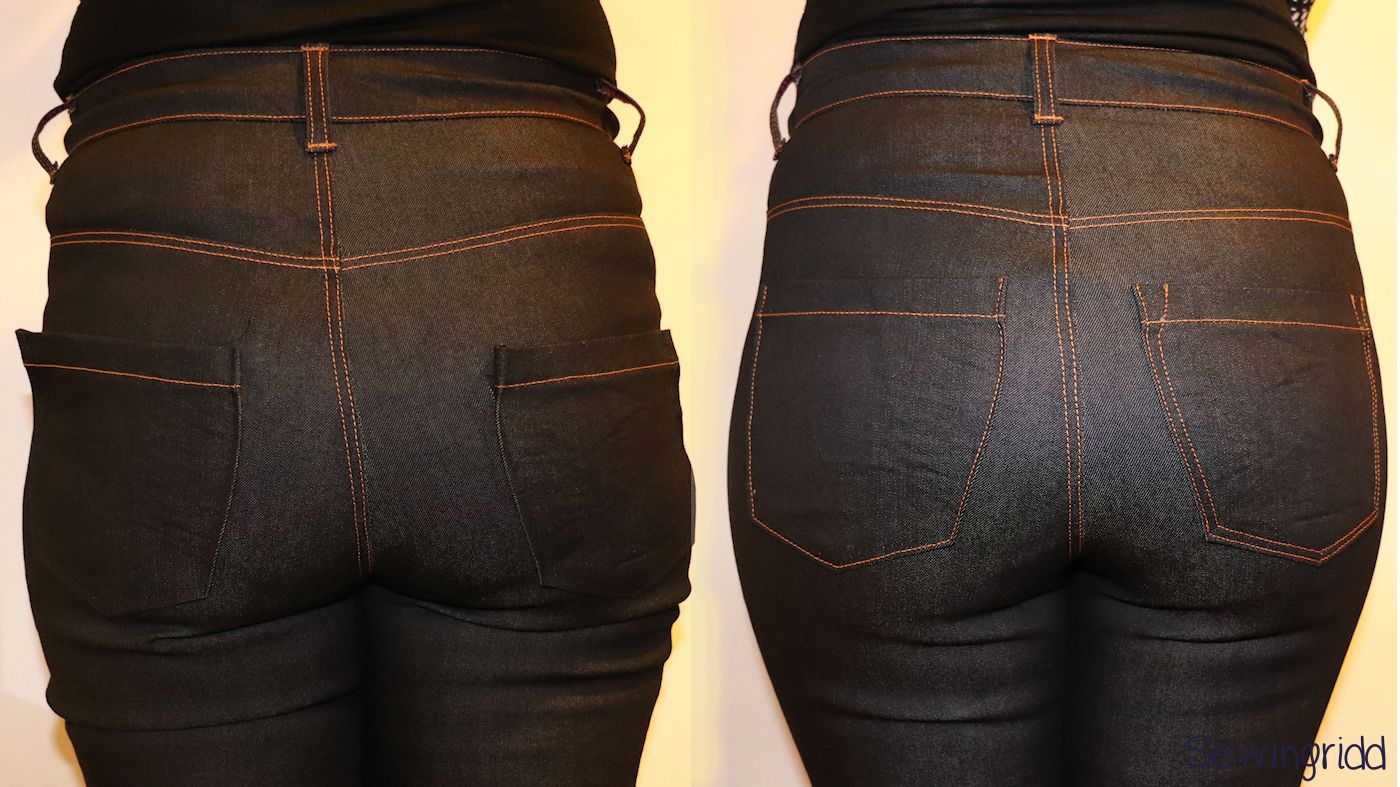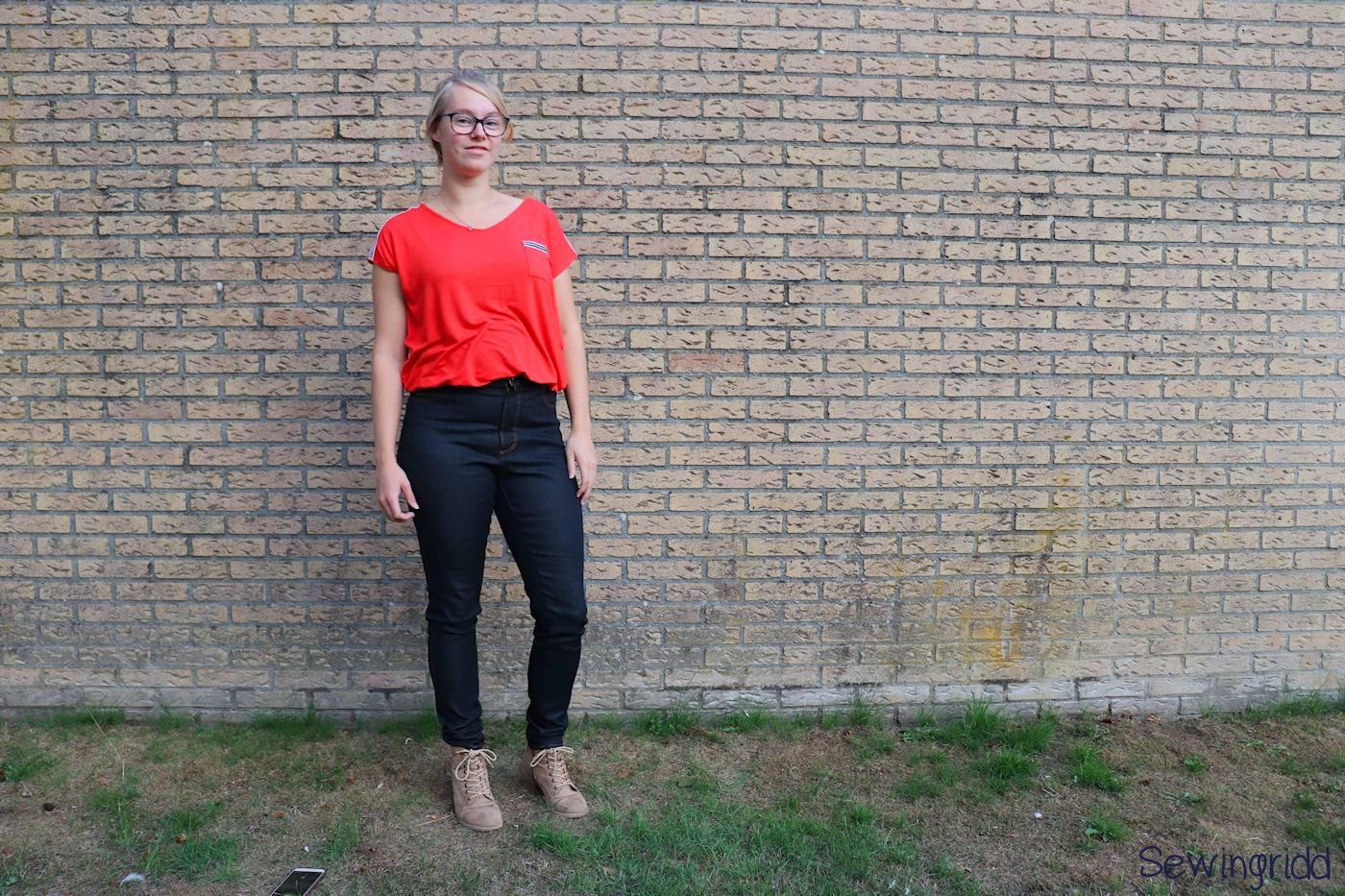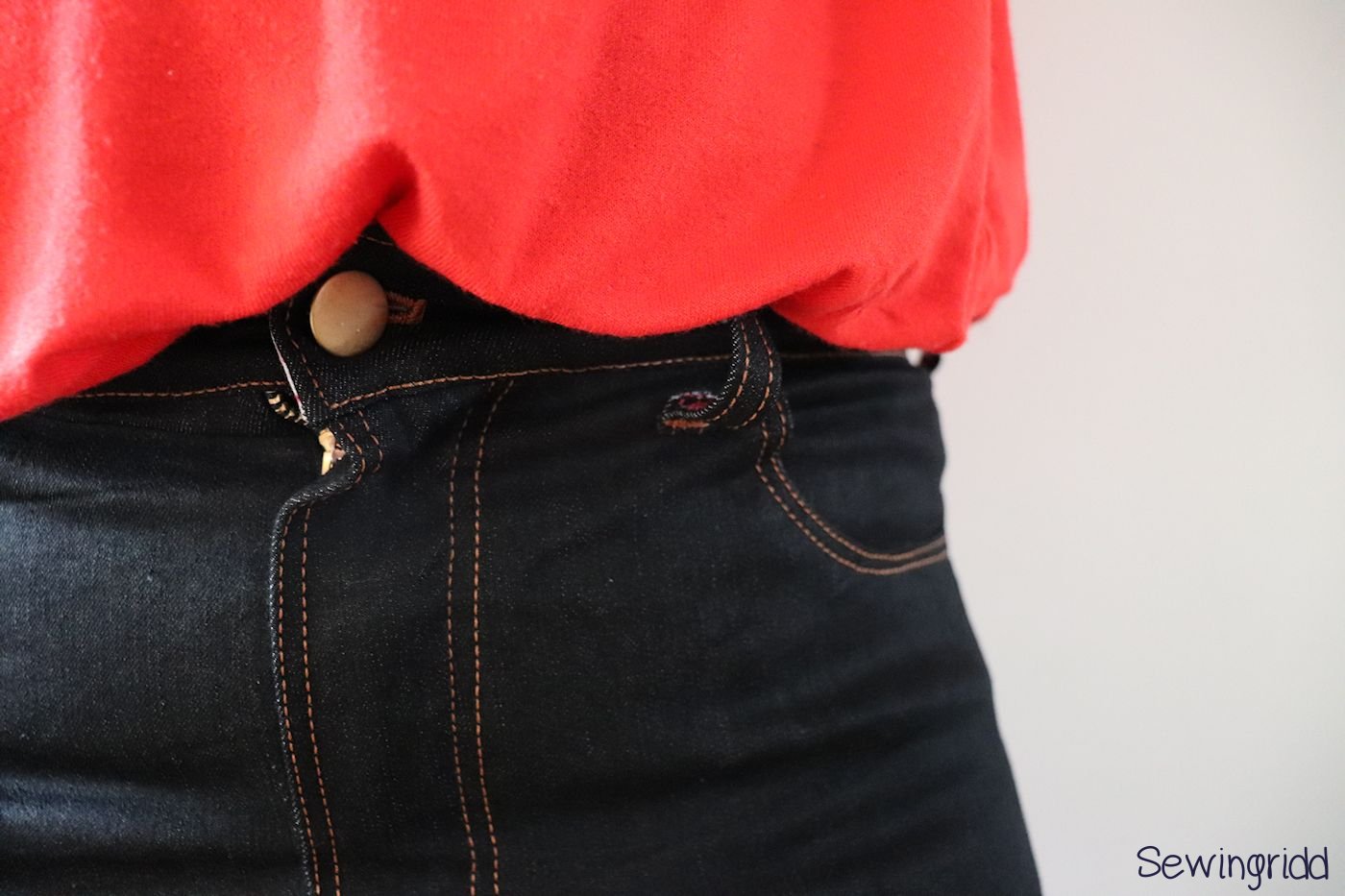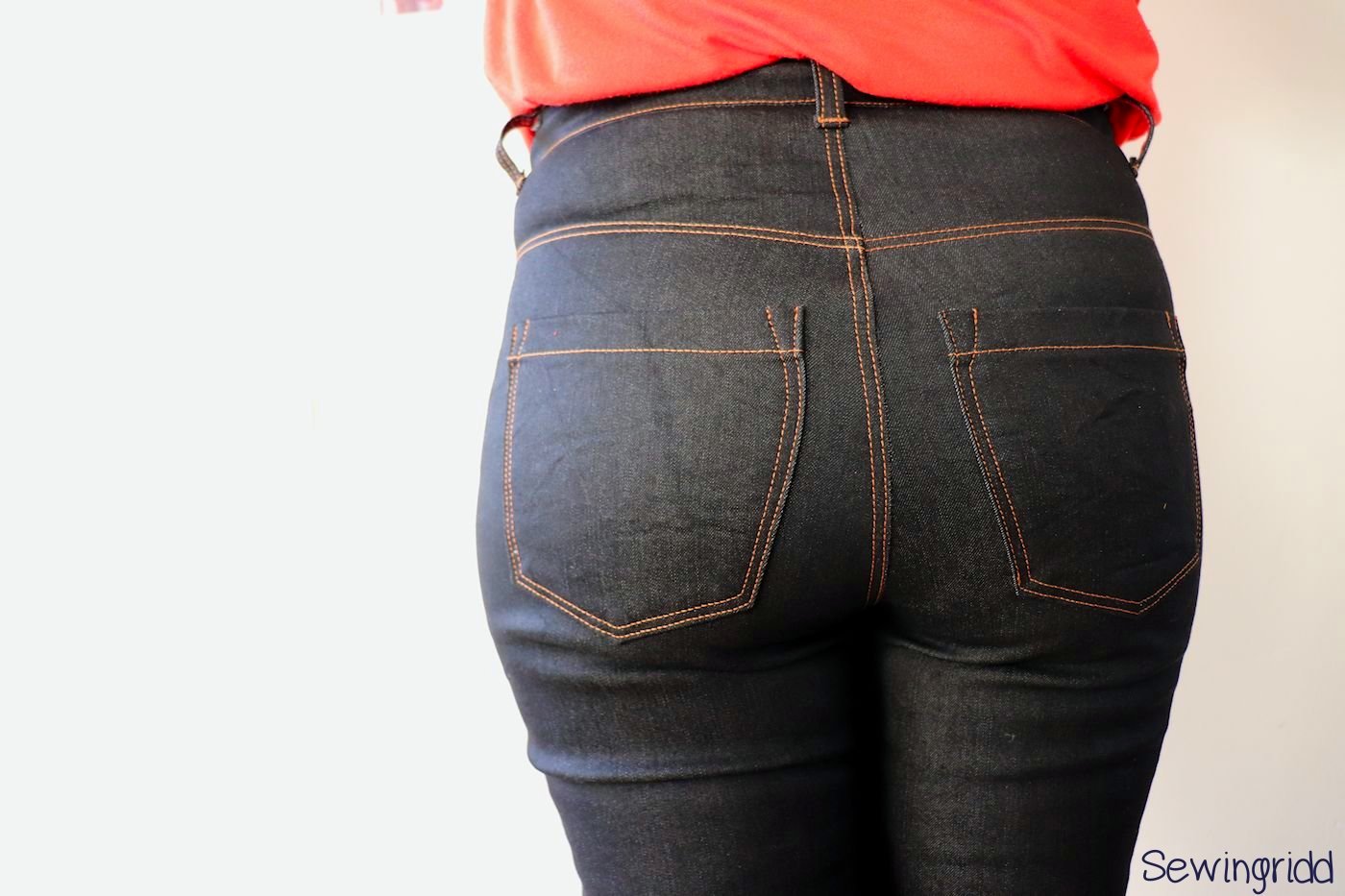 I'm proud of what I accomplished, because I reached my goal: I can say that I am able to make well fitting jeans to my own size!! 😀 Never RTW again, you would say. Never again pants that slide down, never again jeans that are too tight in one place and too roomy in another, never again a wrong color or length. A well, on the one hand I am eager to make another pair, on the other hand I feel it's just too much work… Besides that, the denim fabric I have at home is light blue and winter is coming. Knowing myself I don't wear light jeans when it's dark outside, so why would I make these jeans right now? So I think I'll leave the fabric in my stash for another while, and by that time also might try another pattern.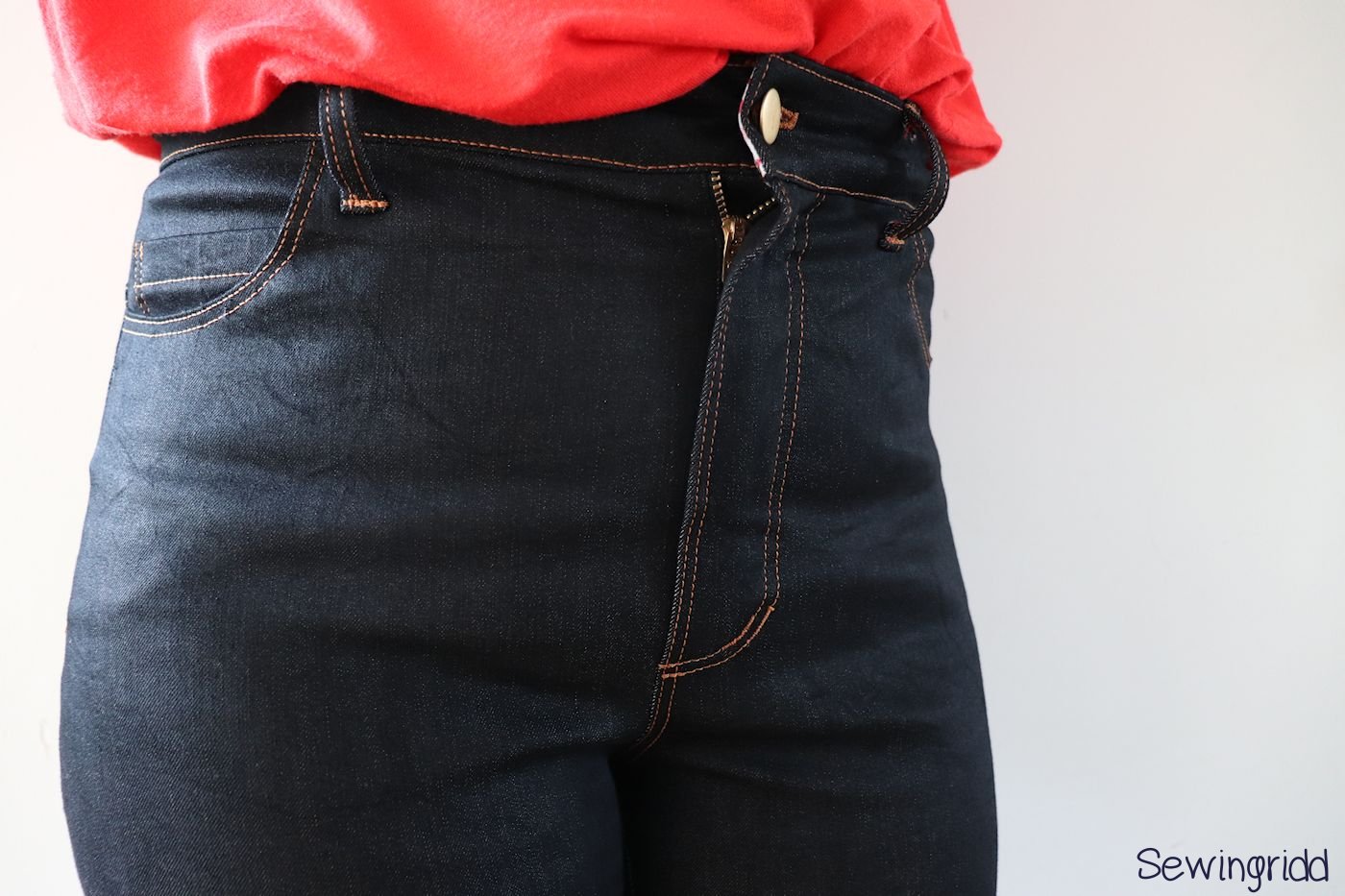 By all means, one more thing I've gained through this process is even more respect for the people normally sewing my pants. So, never ever buy the wrong color again, cause there's nothing worse than unused clothes ending up in the garbage. Then all those people have worked their asses off for nothing (let alone the resources wasted)!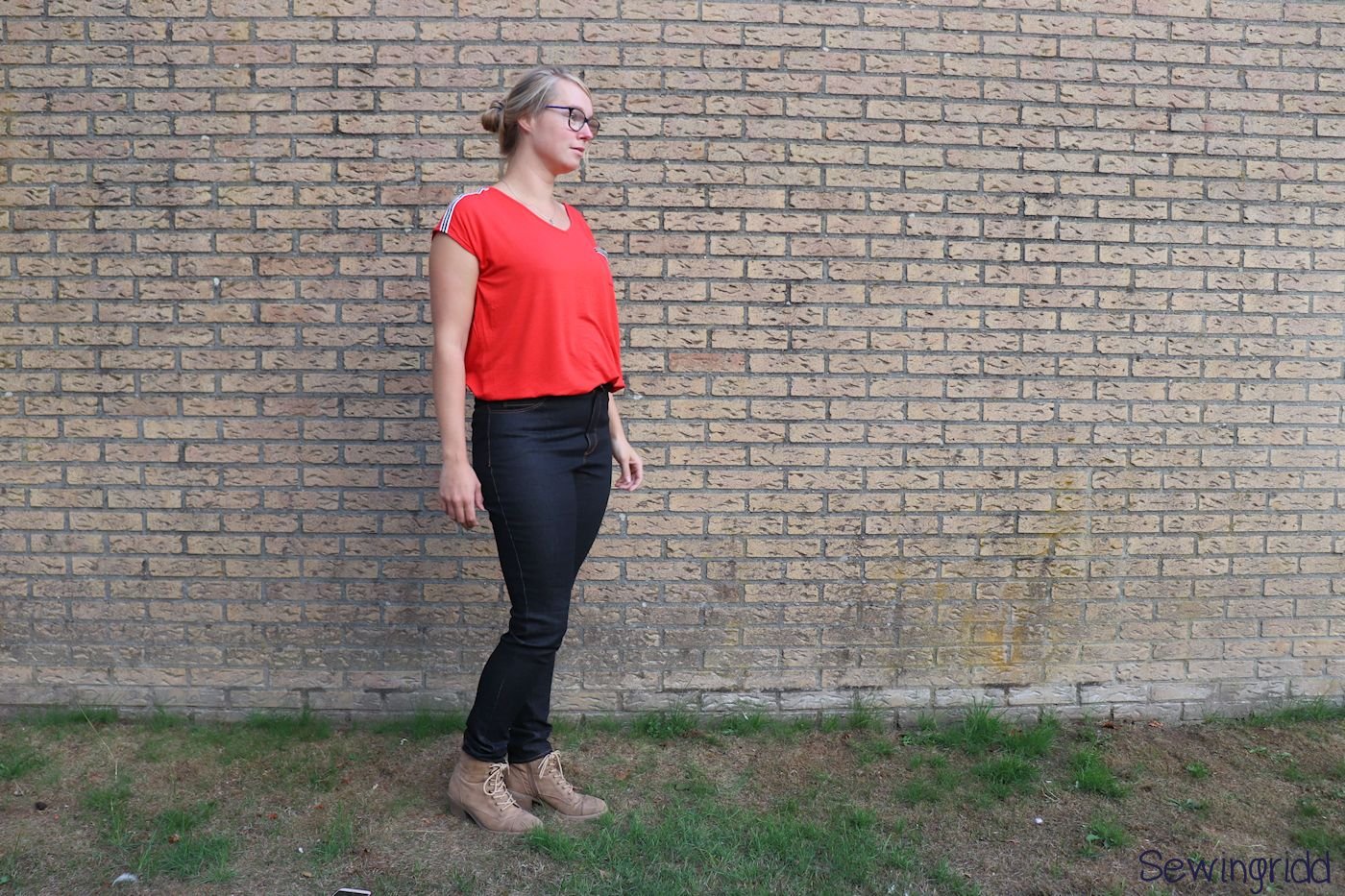 Final tip: While topstitching my final seams I remembered that it was handy to use a raiser for your presser foot, to make it easier to stitch over thick seams. Undoubtedly there are special tools for that out there, but I just used some folded cardboard. Made it a lot easier and better looking!
What do you think about the result? And what project(s) kept you entertained in the last 6 months?
Don't wanna miss anything? Follow me on Instagram, Facebook, Bloglovin' or Pinterest and subscribe to the e-mail notifications!