Green Panter
Green Panter
New year, new plans! Last year I bought a few fabrics that are somewhat trend sensitive, but which I had not yet used. That's why I worked myself through my huge stock of pattern magazines last week, looking for nice patterns to use with those fabrics. And at the same time looking for potential basic patterns of course, like I mentioned in my previous post (more on that later).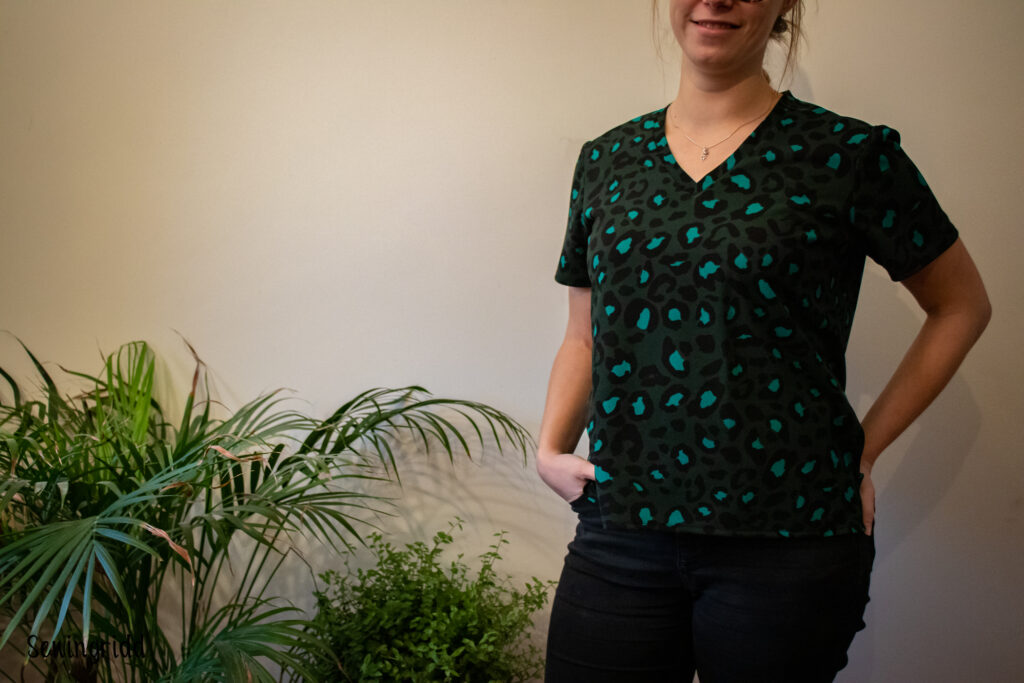 It was quite some work and I did not find suitable patterns for all the fabrics, but I still made some nice combinations that I can work with. As I wrote on Instagram, I can't handle all the uncertainties of new fabrics super well. That's why it helps me to have already tackled step one: combining a pattern and fabric. This way I hopefully lowered the threshold for starting to sew!
And it turned out to have helped, because only two days later the first result rolled away from under my sewing machine. I was in need for a quick and successful project to boost my self-confidence / "sewjo". I felt like I couldn't handle sewing anymore and I was unsuccesfull. My 2019 recap showed that this is not the case at all, but anyway, feelings are not always realistic either.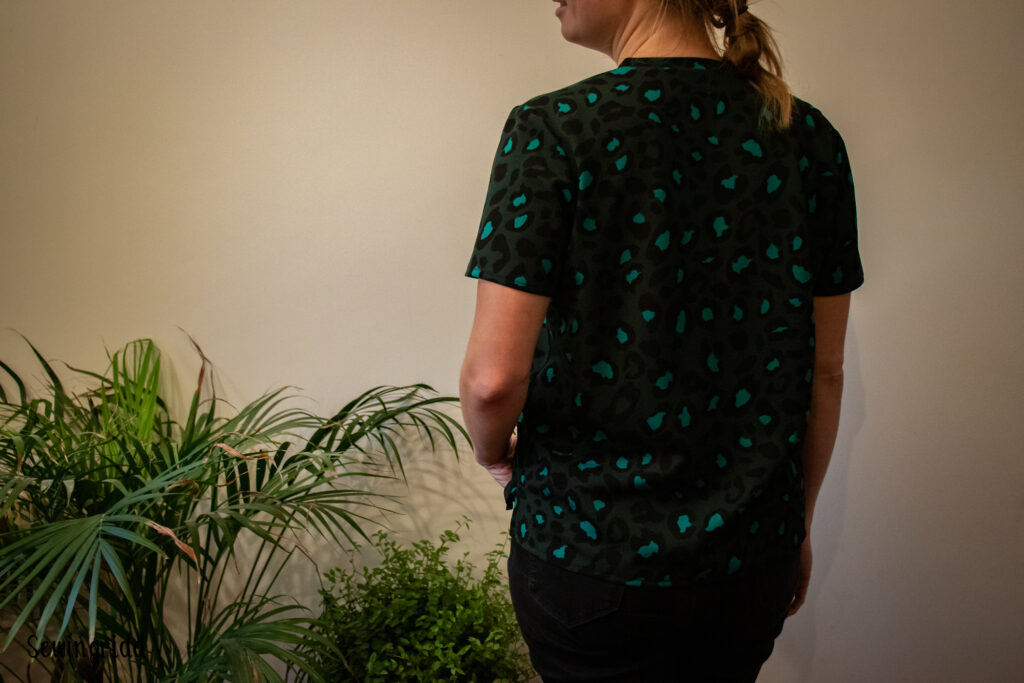 I made the top based on pattern 4 from Knipmode 5/2015 in size 40. A pattern for an oversized T-shirt with short sleeves, a V-neck and splits at the side seams. I bought the fabric at an annual fabric market early last year. I think the material can best be described as stretch crepe, but I don't know for sure, haha.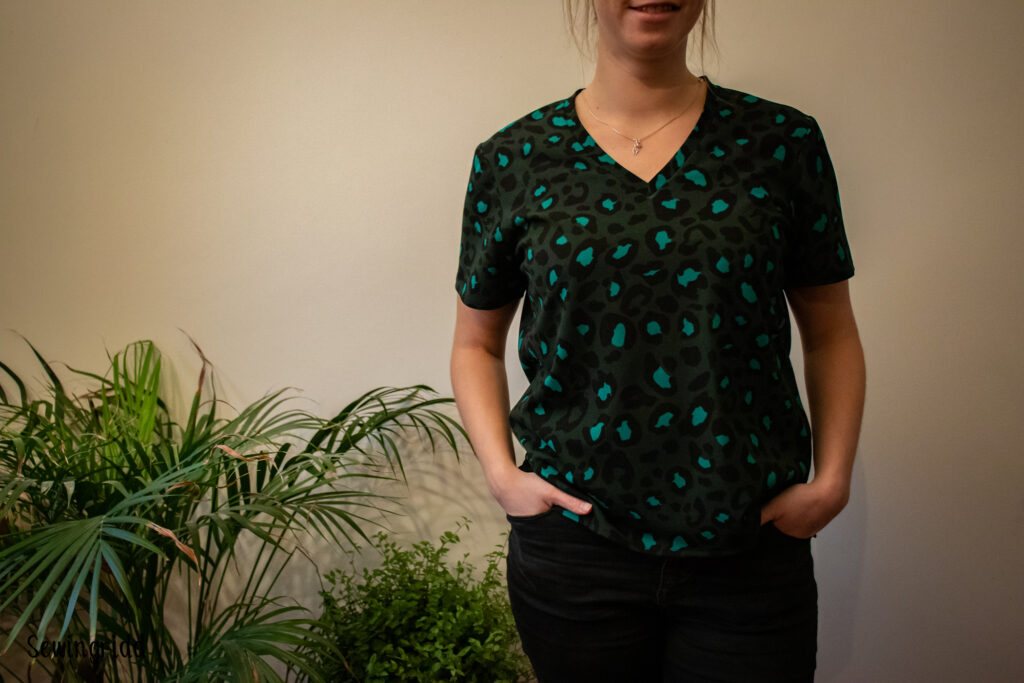 I am very happy with the fit of the top. With Knipmode patterns I always find it very difficult to determine which size I have to pick, because sometimes they are very wide and sometimes not. Fortunately I was right this time! The pattern fits flowy, as intended, and is a perfect match with the fabric. The only adjustment I made was on the length which I extended a little. I cut 4 cm for the hem, but in the end I only used 1 cm.
During the making process I already received a lot of sweet, positive reactions to the V-neck binding on Instagram. I do not always succeed as well as this time, you know! This is actually the first time that it really worked out nicely, the last time on my Mica Tee it wasn't quite great either. Fortunately, there was also an illustrated explanation of how to do this in this magazine. Great boost for my sewjo;)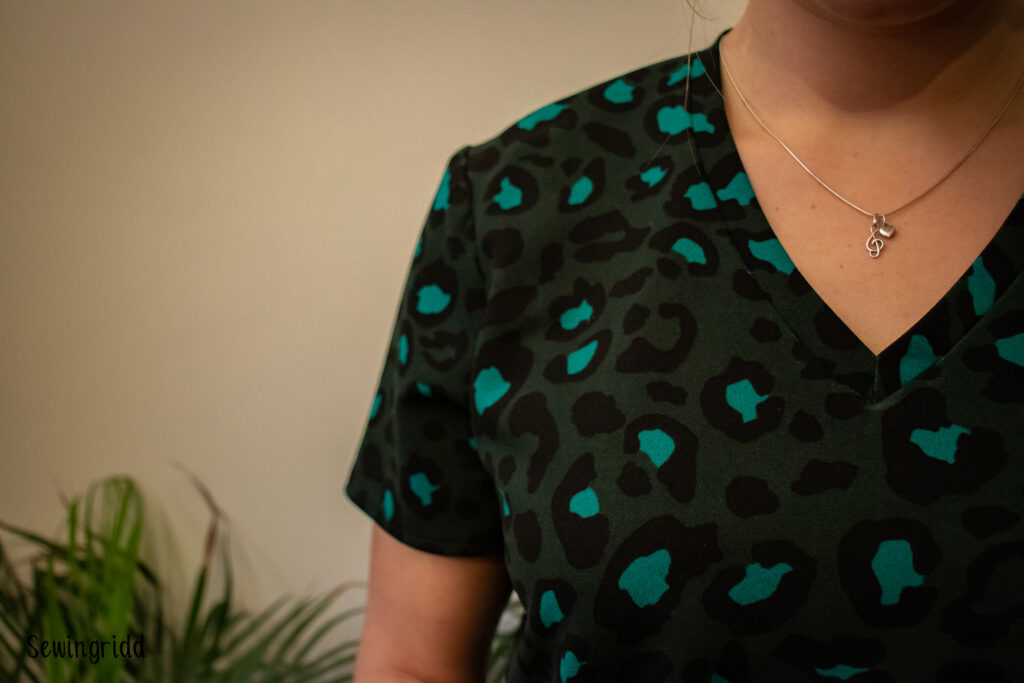 ll in all I am very satisfied again! I just think my tee would have been even nicer if the back had been a little longer than the front, and there would have been a dart at the bust. All things for the next time. Because this is certainly a potential basic pattern, or at least worth repeating!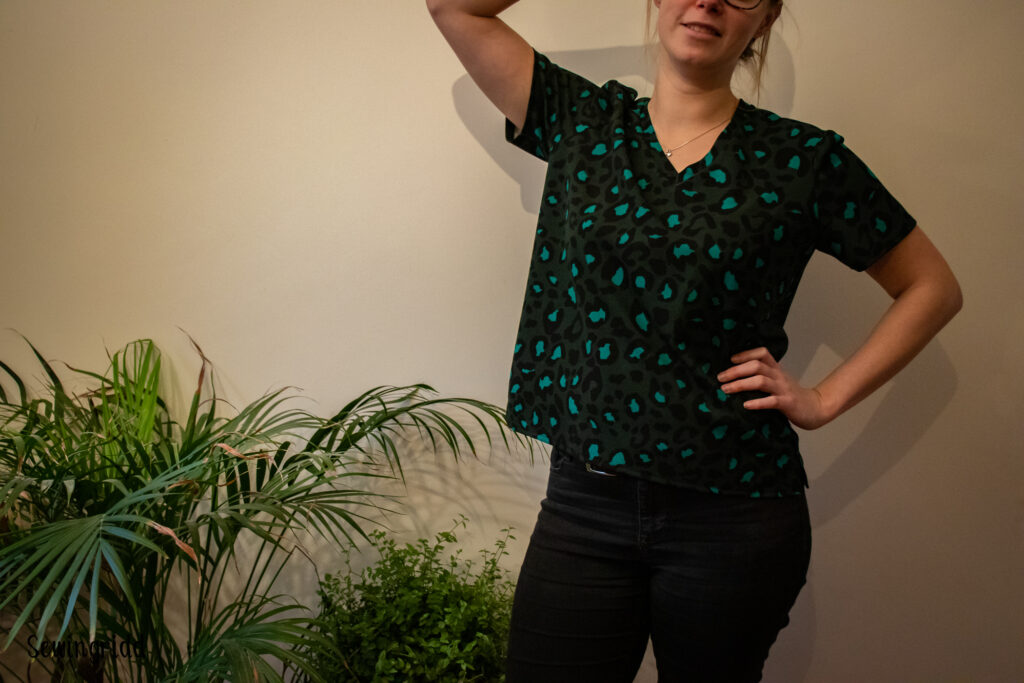 Don't wanna miss anything? Follow me on Instagram, Facebook, Bloglovin' or Pinterest and subscribe to the e-mail notifications!