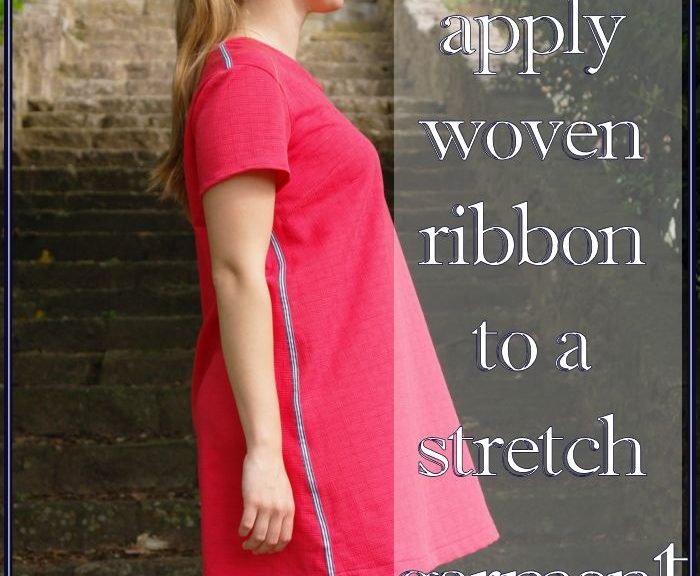 Tutorial – How to apply woven ribbon to a stretch garment
Tutorial – How to apply woven ribbon to a stretch garment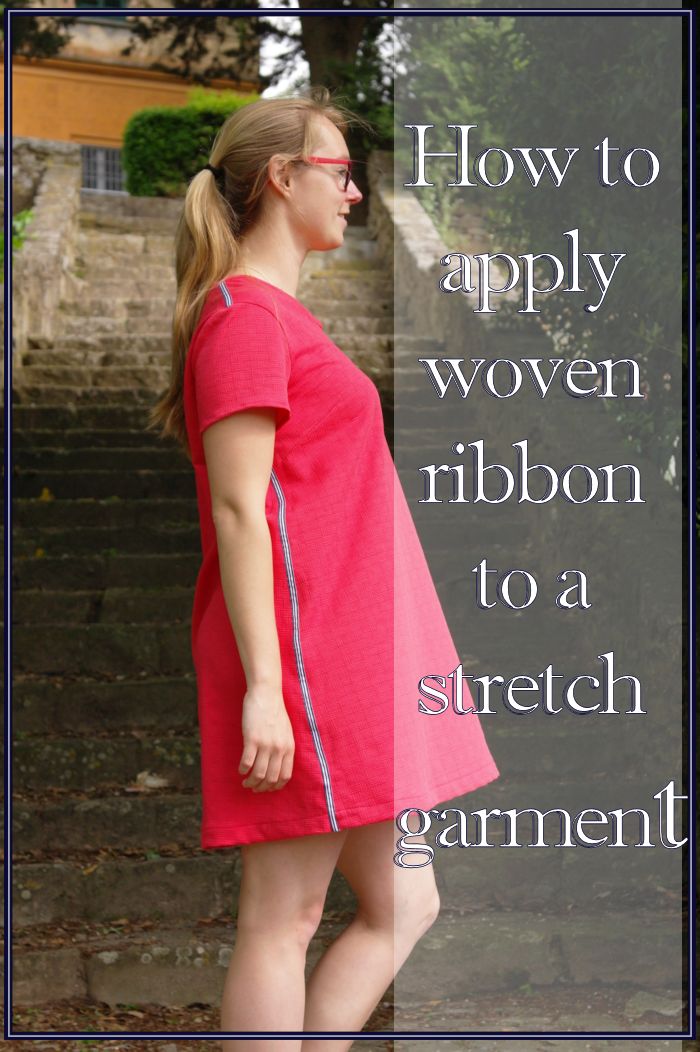 Currently there's a huge trend going on with stripes. You have probably noticed, 'cause in every shop and every street you see clothes that have those sports stripes, striped elastic, striped ribbons on the sides, or striped cuffs.
So when I was thinking of a way to brighten up my simple new summer dress (from last blog), this was the way to go. I decided to attach such a striped ribbon to the side & shoulder seams. The dress itself was namely a little too plain and boring to me. Adding such detail totally turned it into something modern and interesting!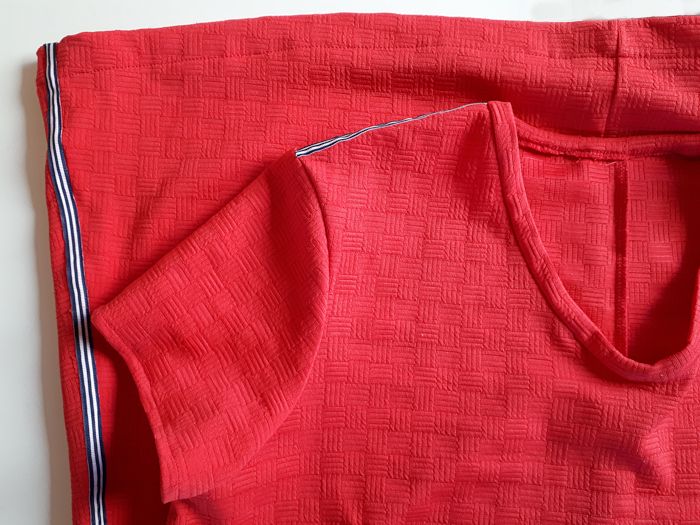 When I had bought the ribbon I thought it would be very easy to apply. But when I tried to just sew it onto my stretch dress, the fabric underneath came out wavy! In the end it turned out to be not hard at all to install the ribbon correctly, but the failed first attempt had already provided me more than 75 minutes of  quality time with my seam ripper, wooops. To help you avoid such situation I listed some tips I got on how to combine a woven and stretch fabric without creating weird bumps.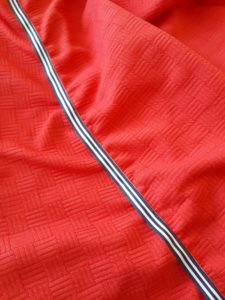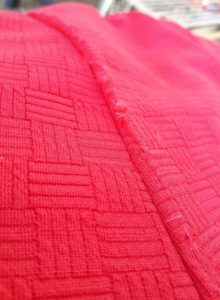 First of all, always

buy enough

ribbon. Carefully measure the length of the places you want to apply it to, and double check. Account for seams and hems and, of course, always buy some extra.

The ribbon is easiest to

apply when your garment is not yet fully sewn

. I applied it when it was all done, but you best do it right after you've sewn the seam you want to apply it to. Then you can hide the raw edges of the ribbon inside the seams and hems.

To prevent the ribbon from unraveling at the ends, you can use a small flame to

melt the edges

. But be careful not to burn and brown it! Always try first on a test piece.
For the sewing itself I got multiple tips on how to do it. First I'll describe the method I personally used, then sum up the other tips that I got (even though I did not try them all myself).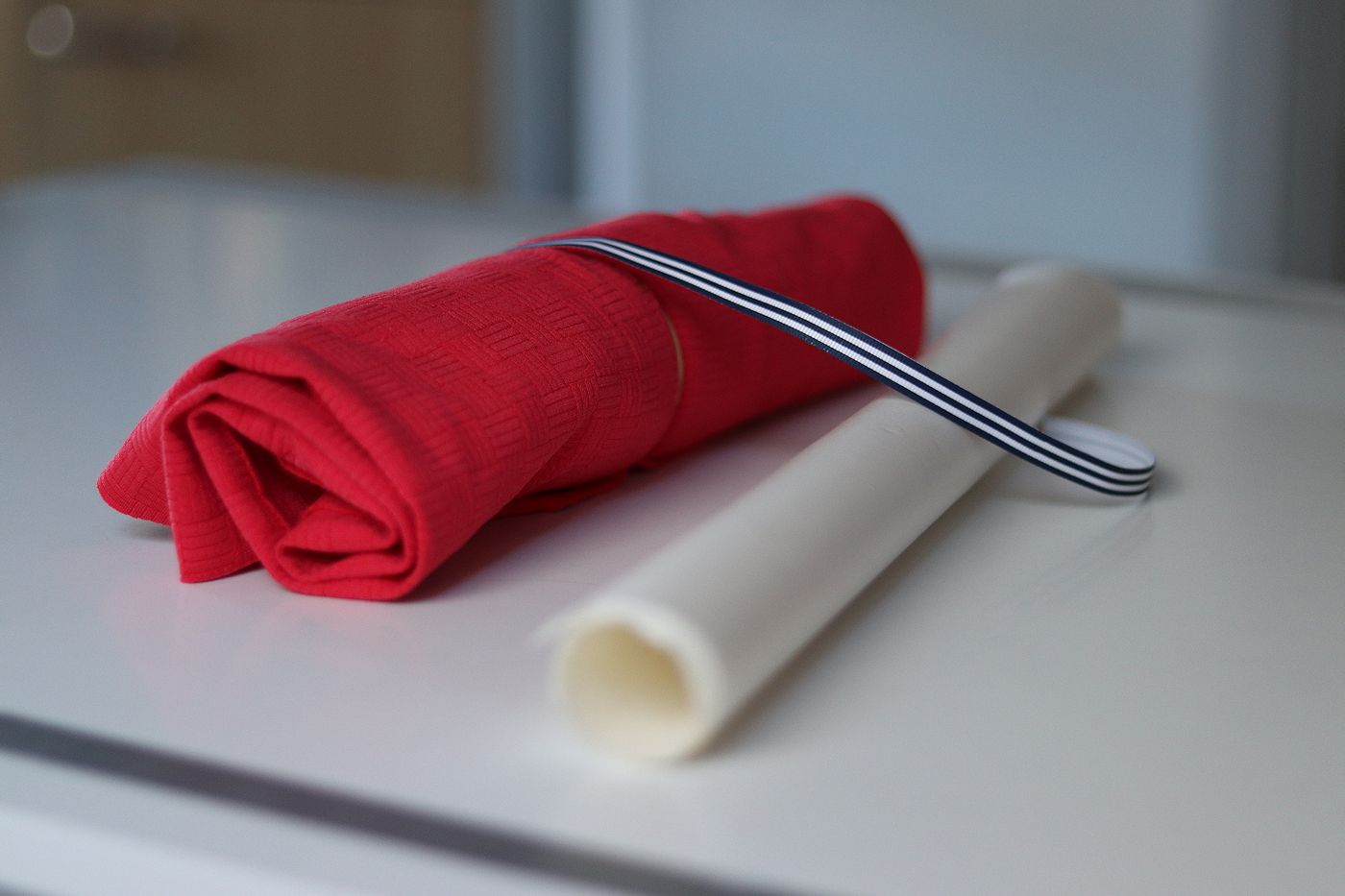 I used sticky

soluble interfacing

. I cut a strip and stuck it onto the stretchy fabric. On top of that the striped ribbon was placed. The interfacing prevented the fabric from stretching out, while I could just sew the three layers. Finally, I rinsed the dress in a bucket of water to solve the interfacing. Applied perfectly!

Using

wondertape

. It works the same as the method I described above, except that the strip is precut. I did not have this on hand, but did own ''soluvlies''.

If you don't own anything like wondertape or soluvlies you can also use a

strip of paper

to stitch along while attaching the ribbon. This is another way to prevent the fabric from stretching out because of the presser foot pressure. If you use thin paper you can easily pull it out of the seam after stitching.

Textile

glue

(or even water soluble glue stick for children) would also work in the same manner. Make sure to let it dry before you sew.

Another method is ironing

fusible interfacing

to the back of the fabric.

Or you could apply

seam tape

in the seam, to prevent it from stretching out.

Using the

walking foot

is also an option if you have one.

And last but not least: always be careful not to stretch your fabric while sewing. Use a larger stitching length and try to lower the presser foot pressure. If you can, it might also help to

turn off the bottom feed

.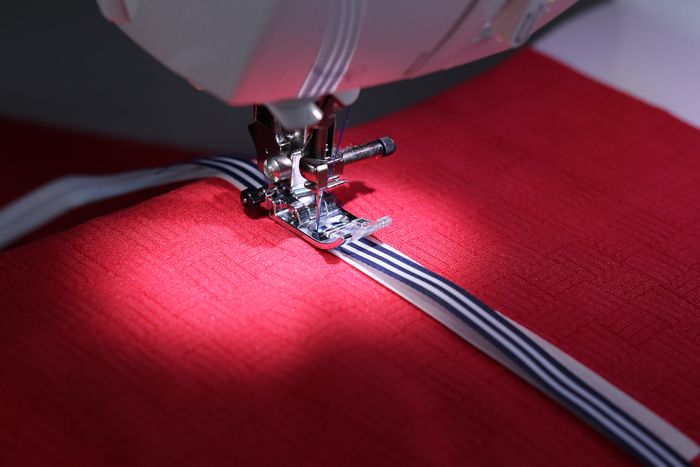 I hope you found these tips helpful! What works best for you? If you have any other tips, please let me know so I can add them to the list!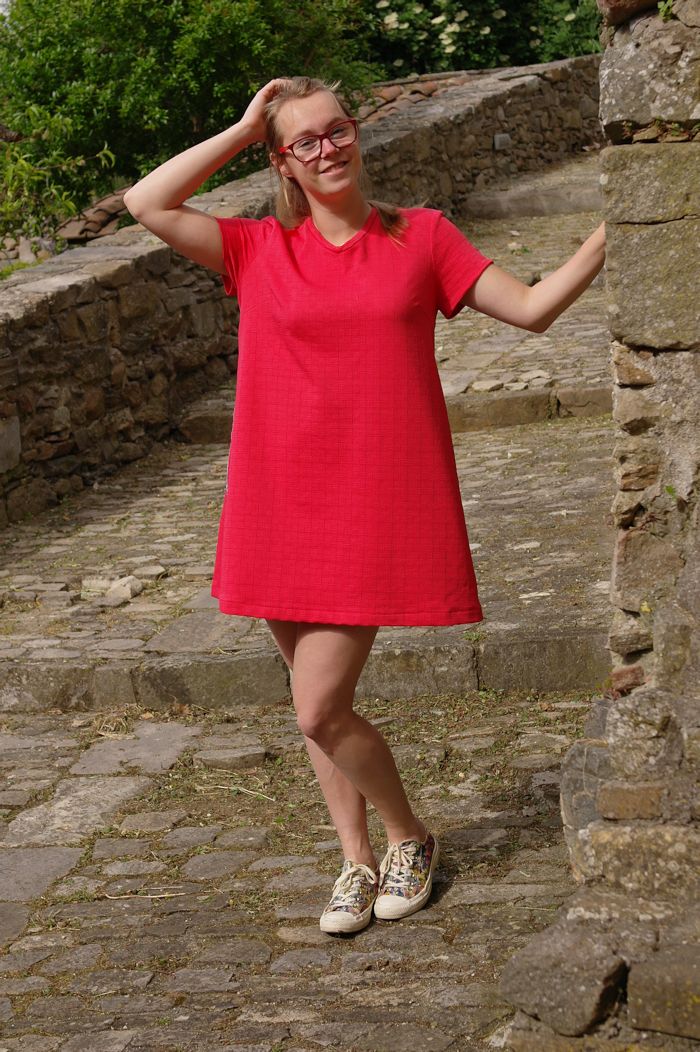 Don't wanna miss anything? Follow me on Instagram, Facebook, Bloglovin' or Pinterest and subscribe to the e-mail notifications!