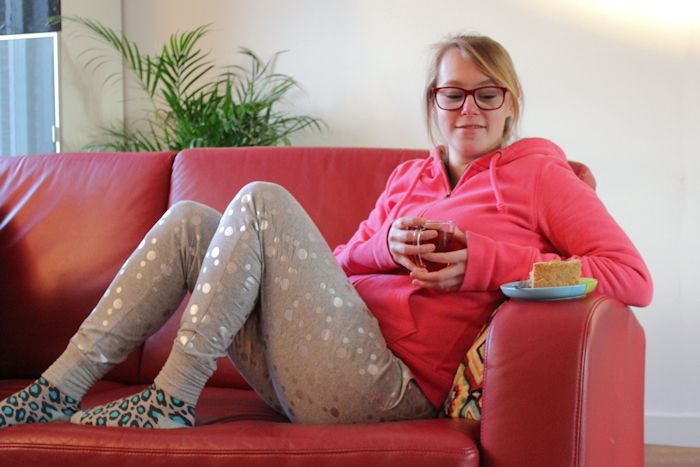 I conquered my fears! – Skye Joggers
I conquered my fears! – Skye Joggers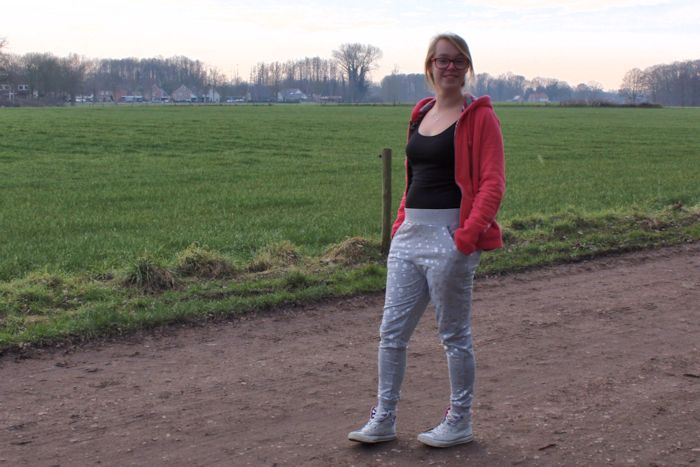 I have some good news today: I conquered one of my biggest fears! The fear of making pants. After two not too well experiences with making pants it was about time for success. Third time's a charm they say and indeed: it totally worked out just right this time.
It all started with Blank Slate Patterns calling for sewing pattern testers. I never tested a pattern before but am always open to new experiences. The pattern to be tested were joggers. A while ago I already concluded that I was in need of new 'chill pants' since my current pair are reeaaally emaciated, worn out, and at least 5 years old, haha. So I decided to sign up and jump right in.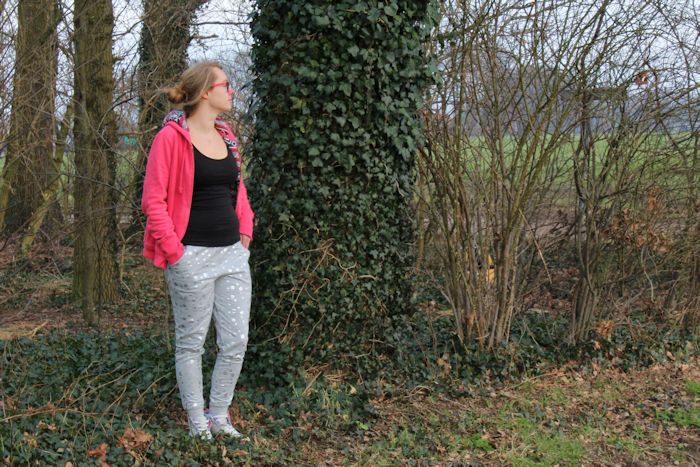 The pattern is designed for calf and ankle length joggers with an elastic waistband and optional drawstring. The pants are slim fitting with just the right amount of ease. I made the ankle length and especially like the ankle cuffs since they prevent shifting and wind blowing in.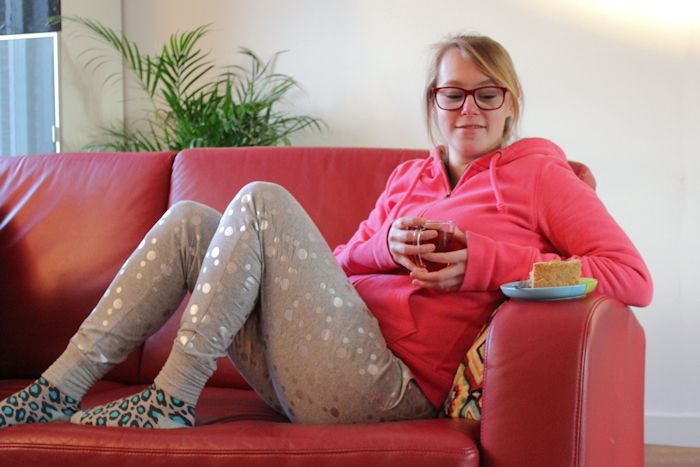 To test the pattern I first made a muslin. I made size M but widened it at the tighs according to the sizing information. While making the final version I found out that I also needed a little more space at the calfs so there I laid out the seam allowances for about 1 cm.
The back fitted good right away. But in the front crotch line there was a little too much space for me causing weird wrinkling. This is probably the same problem I had in the other pants I had sewn but back then I had no clue how to solve or even pinpoint the flaws. Now, I could use the clear instructions provided with the pattern and I even got some personal help! Once I had implemented the proposed alteration into my muslin it fitted soo much better. I was completely blown away! (Indeed there are wrinkles in the second photo too but I think these shadows are caused mainly by the light coming from straght above).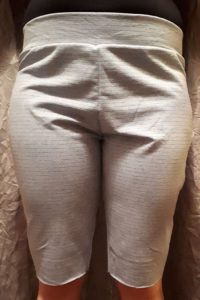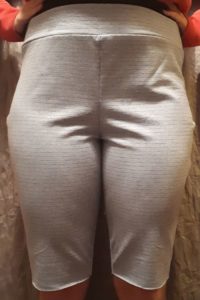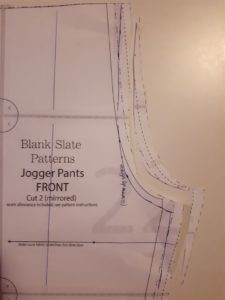 Before and post alteration
I adjusted the paper pattern to my personal fit and cut my final fabric. This fabric I got in a goody bag after the Knipster sewing competition. It was in my stash waiting for a suiting project for almost a year. For the waistband and cuffs I used thin T-shirt tricot which maybe was not the best option but worked. I liked the contrast between the solid and the dotted fabric.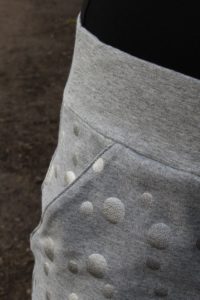 After this one positive experience with sewing and personalizing pants I am really excited to make more of them! I even can't wait to try and sew jeans for myself. I hope I can make time for that soon! For now I'll just enjoy the magic of pants fitting your personal body like a glove. Thanks for the trust and support Melissa and Susan! You gained me a lot of confidence and a super nice pair of joggers!
>>The giveaway that was previously in this post has ended<<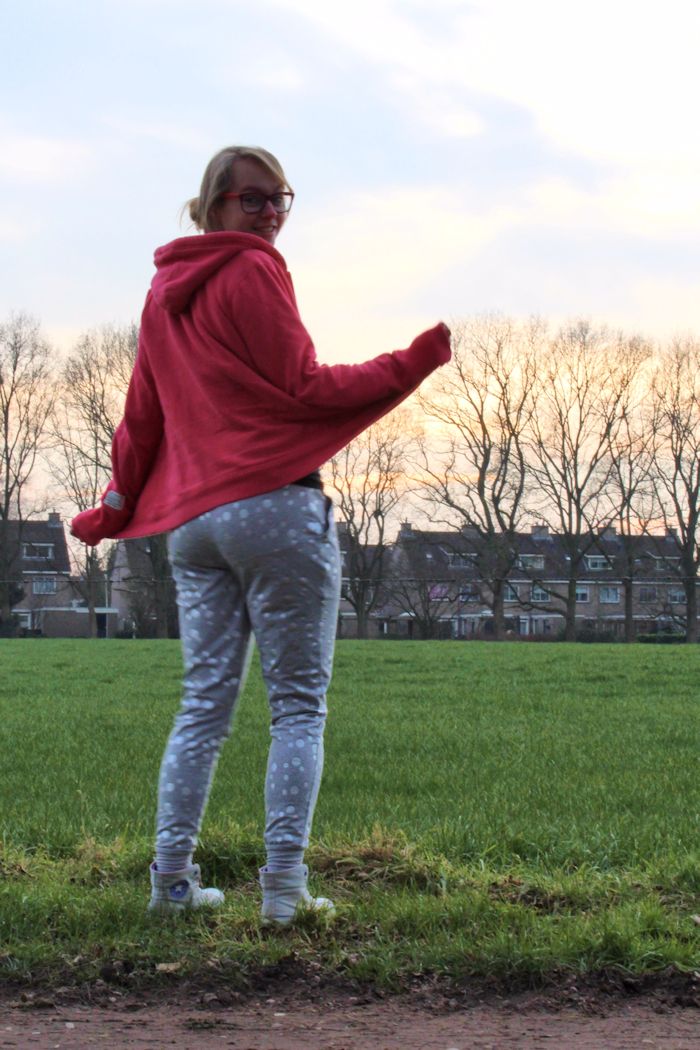 Photographed by Wilco Born
The Skye Joggers pattern was kindly provided by Blank Slate Patterns free of charge as part of their Sewing Team. Naturally, all opinions are my own. Additionally this post contains affiliate links which means that if you purchase from one of my links I may get a small commission.