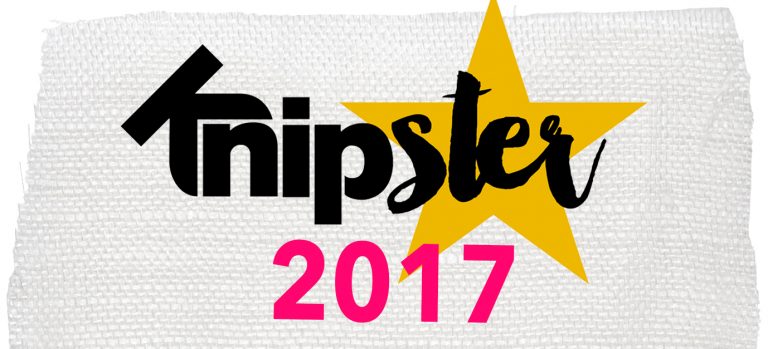 Looking back on my time in the Knipster sewing competition!
Looking back on my time in the Knipster sewing competition!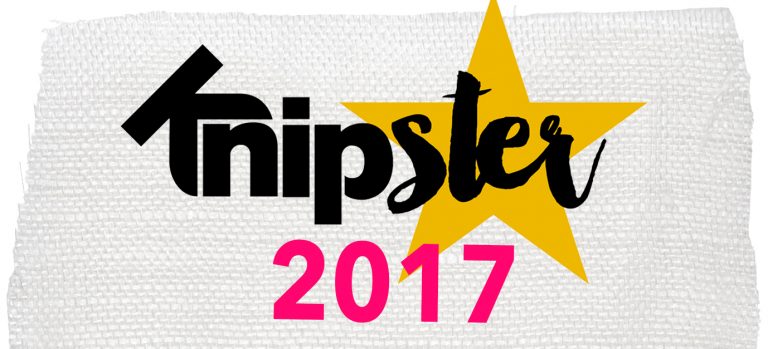 Hey all!
You may have seen that last year I had the opportunity to join a major Dutch online sewing competition. The competition is called 'Knipster' which could be translated to something like cutting star. That title is derived from the name of the host 'Knipmode': one of the greatest sewing magazines in The Netherlands.
The Knipster sewing competition emerged from a tailoring/sewing competition on TV. It was the second time Knipster was organized. From all the people that signed up, 7 candidates were selected to compete. Including me!
Even though all of this happened already one year ago, I still feel I want to blog about this because I devoted 12 weeks of my life to it. On top of that my "Knipster time" raised me a lot of nice outfits, stories and pictures. That's why I will be writing a series of blogs in which I will show you my Knipster outfits and tell you how I feel about them now, one year later. This is the first blog in the series in which I'll tell how I ended up in this spectacle and what preceded all the commotion on the internet.
Signing up
Long before the competition would start you had to sign up for Knipster by making a short movie introducing yourself and show your best handmade items. I took this assignment as an opportunity to collect all the clothes I had sewn before and take clear pictures of them. I always postponed that, so now it was the right time to finally do it, haha. I posted the movie on YouTube and below so you can watch it. I am speaking in Dutch, but in the first half I'm just showing my makes without talking so you'll definitely understand that part;).
When I finally heard I was selected to participate I felt so honored and excited! Can you imagine the little happy dance I performed when I got the news?! On the other hand I was a little much nervous to compete because I didn't think I had (and have) a lot of experience in sewing. Therefore I did not expect to win the contest, but I challenged myself to achieve my personal best result.
The themes
We were assigned 5 themes to work with. So my first step was to think about what I wanted to sew and what patterns I would use. Because when you decide to dedicate 12 weeks of your life into making clothes, you better make sure you will wear them in the end. Otherwise it would be a waste to join and invest so much time. These were the themes to work with:
Sweet Romance
Do it with Denim
Tropical Garden
Picking fabrics
One thing I really liked about entering Knipster was that we could pick all the fabrics we needed at the sponsor Nooteboom Textiles! I had never ever been in such a huge fabric hall! It really was paradise on earth and a candy store for sewists. So the first five minutes I was in there I drifted on cloud nine and constantly wore a big smile! After that I was ready to search for fabrics.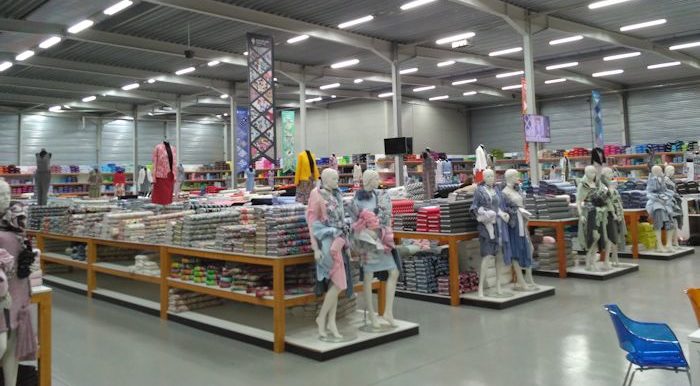 At this time I knew the upcoming weeks would be really hectic for me, considered that I had to work full time on my graduation internship, had to keep the house and my boyfriend wanted to see me sometimes. But hey, everything will be all right because I am looking forward to compete! On to assignment 1!