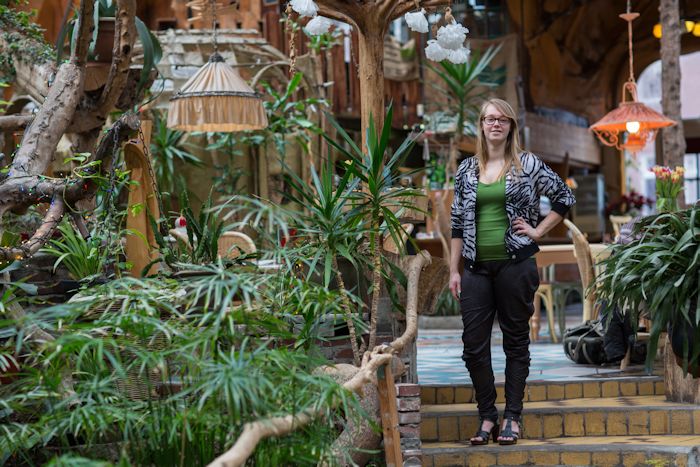 Jungle Fever – Trowback Knipster Competition
Jungle Fever – Trowback Knipster Competition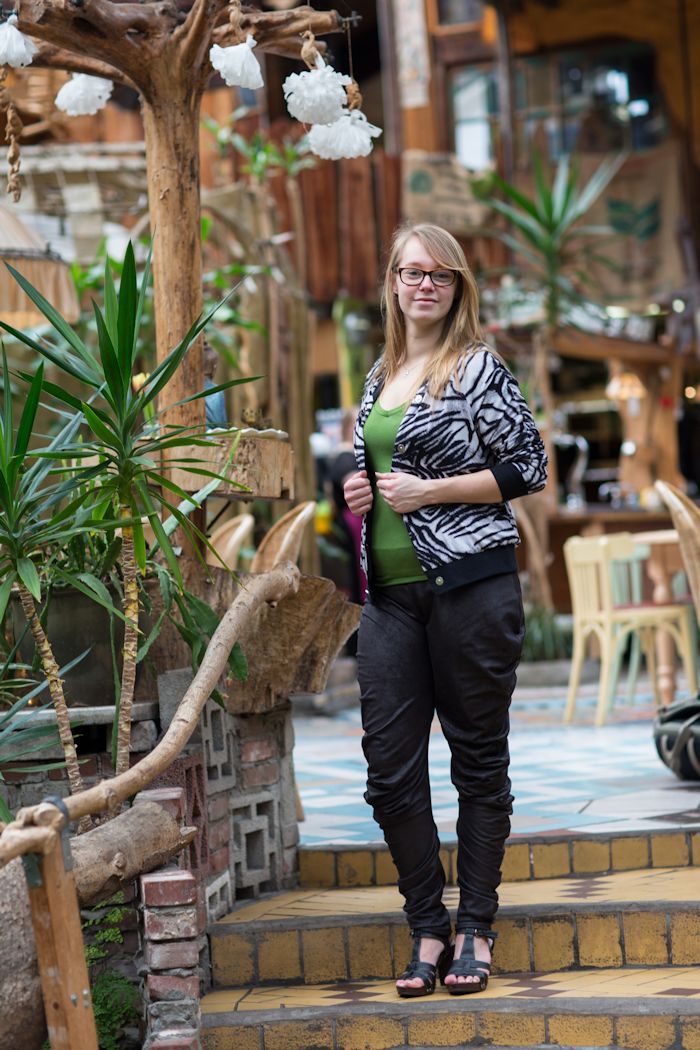 Last year I competed in a Dutch sewing competition called "Knipster". In my Knipster era I dedicated a lot of time sewing,  created a lot of clothes, acquired a lot of experience, and obtained a bunch of nice pictures. Therefore I feel like this part of my sewing life should not miss on the blog. In this blog series we'll look back on Knipster time and I'll tell you how I feel about my outfits now, one year later!
Jungle fever: the second theme of the Knipster competition. It took me a while to be inspired by this theme  'cause panther prints and fake fur do not really suit my style! But when I took a closer look al the moodboard we got with the assignment I did get enthusiastic because I do love zebra stripes and suede! I decided for this theme to make a rather sporty outfit by combining a bomber jack and tuned joggers.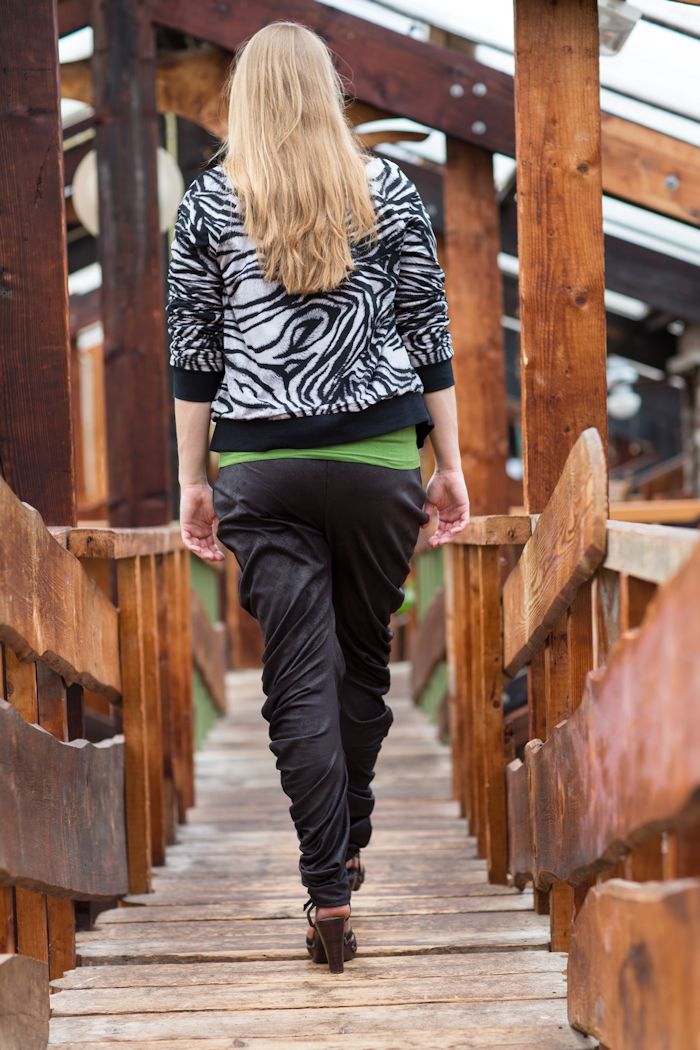 The patterns
For  the bomber I used an 'easy' Burda Style pattern. I always feel like there is not much difference between bomber jack patterns, so I just picked one. I wanted the bomber to have two right sides so I made it reversible. The pattern did not include any instructions on this and I had never done it before, so I had to figure out how to do this all by my lonely self.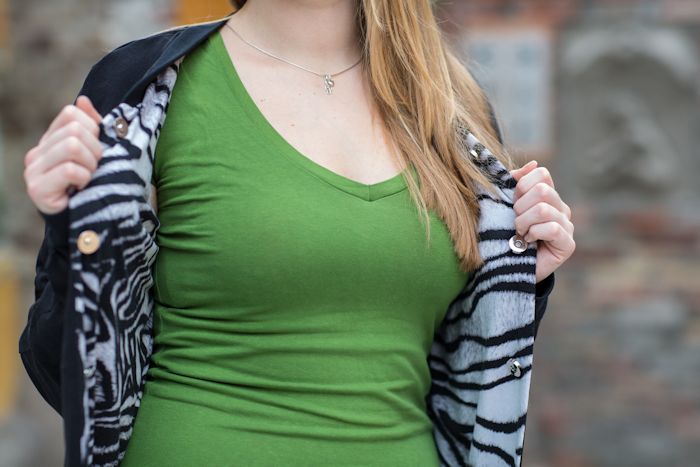 For the pants I also used a Burda Style pattern. I think the Burda Style patterns were on sale when I was searching for patterns, haha. I chose a rather close-fitting joggers pattern. This is because I wanted to add pleats to the outer side seams (based on an idea by Pattern Magic) and with a wider fit these would probably go hang down weirdly.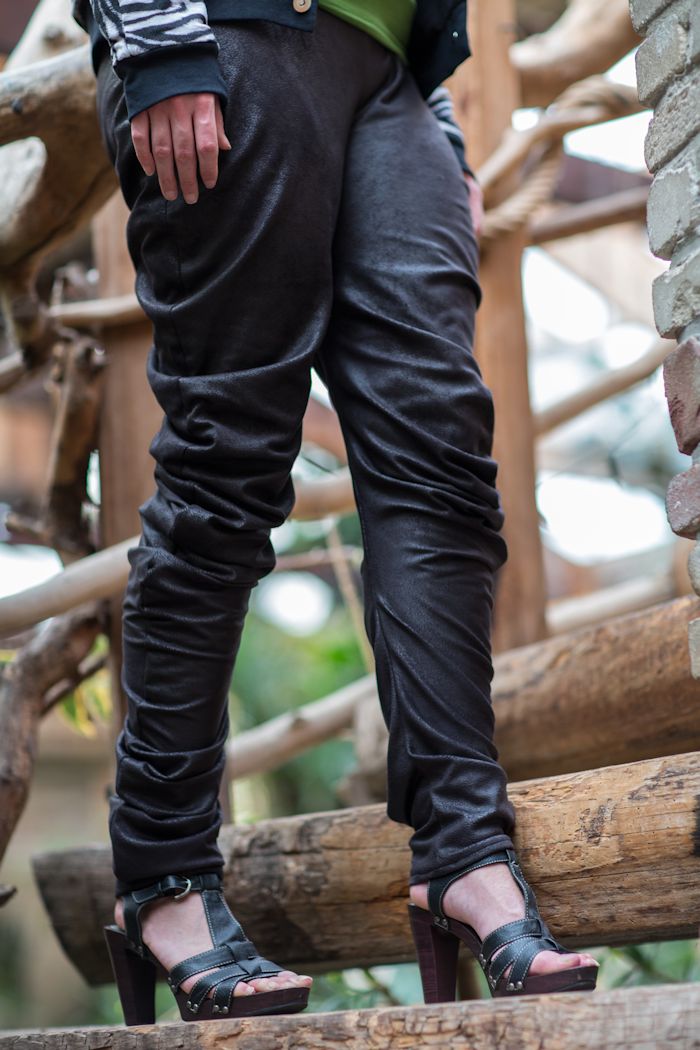 The making of
Starting on sewing the bomber jack, the process did not go smoothly at all. It started when I found out about a little hole in the zebra fabric. Then I cut my front pieces on the fold, and tore a hole in the fabric while using my seam ripper, so I had to cut some pieces again. Additionally, I could not manage to make the pockets. I had never done that before and the instructions were not clear enough. So when even YouTube could not help me out, and I had spend way too much time trying, I gave up. Under time pressure I just could not do it. On the other hand I also thought it would be a little weird if only one of the two right sides had pockets. Not to mention the zebra printed fabric was not really firm so I doubted if it would hold under the pressure of a pocket opening. Luckily in the end  I managed to make a pretty nice jacket, which was reversible like I wanted.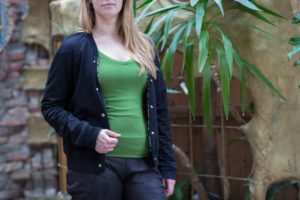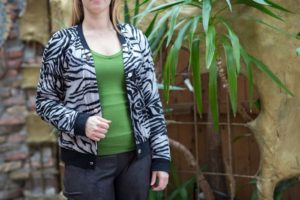 Then I started working on my pants. Before I could cut the fabric, I had to make some serious alterations to the pattern to get the intended result. At first by checking and adjusting the leg circumference to fit snuggly. Next I cut in the legs from the outer seam line (see photo). This incorporated the extra space in the pattern, resulting in the pleats. As you can see, the pattern was almost a complete circle when cutting the fabric, haha.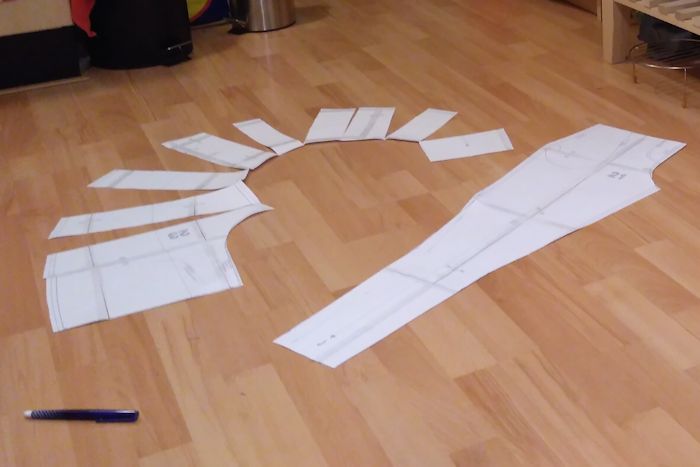 One advantage of the suede I picked at Nooteboom was that it does not raffle, so I did not have to finish the edges. That saved me some well needed time! For the waist band I used rib knit and an elastic strap. The back of the waist band I cut a little higher than the front, since I came short on seat height.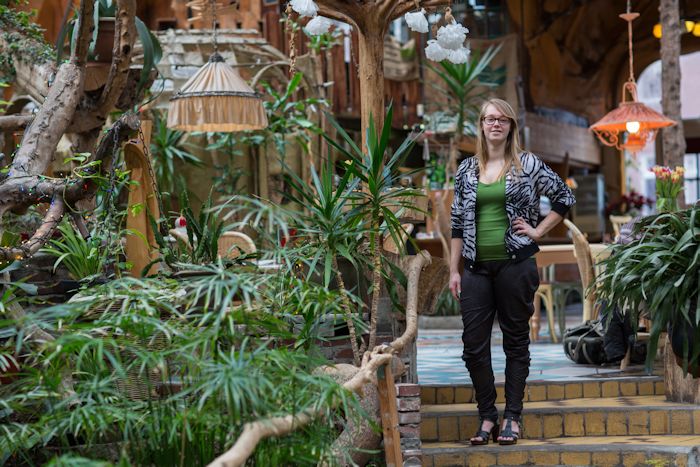 So now?
Honestly, the pants deserve a one way ticket to the recycle bin. It is still in my closet, but that's only because I'm too lazy to throw it away. Quite a lot of people said they really wanted to have it, because they like it so much. But I don't think they would really like and wear it in the end. Wearing it just does not feel right… The pleats slide down, which could easily be fixed with some elastic, which I already bought, but never sew it in. Also the fit is not ideal. I lost track of the front and back pieces while attaching the waist band AND the seat height is too short. The fabric though, is amazing! The leftovers I used making my Austin Tee!
The bomber is more of a success story! It feels nice to wear because the fabric is soft, smooth and warm but not sweaty. So I do wear this bomber sometimes, especially with the zebra print out. It is not perfect at all tough. Mainly the puckering below the neckline and the buttons reveal that it is a handmade item. Still it is a nice jacket to wear!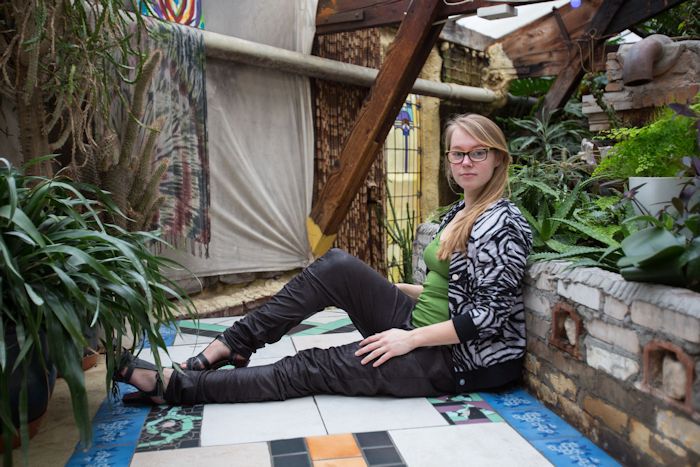 Vlog
Here you can find the results of all contestants. If you'd like to see the vlog I made in these two weeks I've added it down here. I speak in Dutch but you might get an extra impression of what I did. 😉

Lastly, I want to sincerely thank Annelies and restaurant Het Paradijs for making these lovely photo's possible!