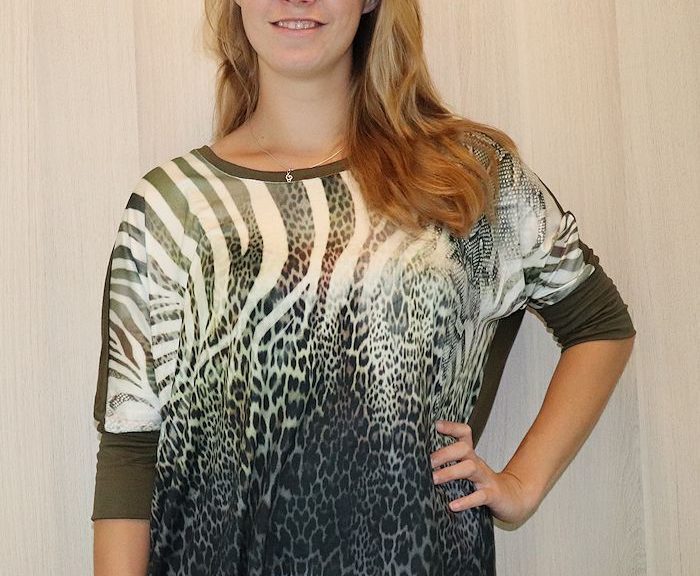 Jungleprint Batwing Tee
Jungleprint Batwing Tee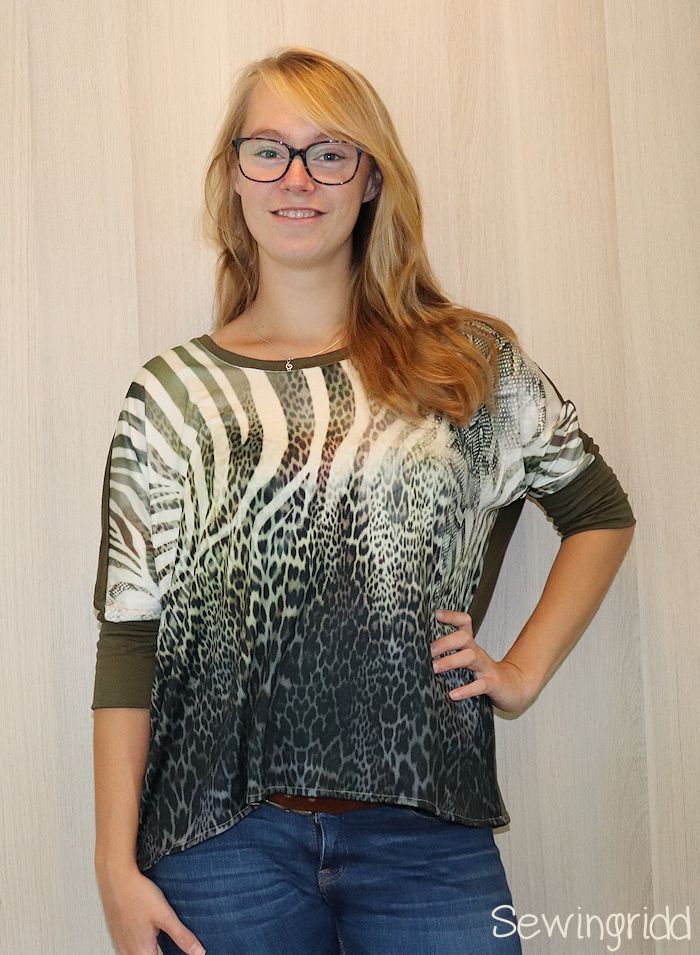 Is it just me, or are your fabric stashes also growing so big that you cannot clearly oversee it all? For that reason I was organizing my fabric stash a while ago, when I bumped into this jungle print tricot. I had bought the fabric recently at www.stoffenbestellen.nl. My expectation was it to be black/white or brown, but in reality it appeared to be more greenish. That's why I did not really know what to do with it, until seeing it next to this army green fabric while cleaning. This solid tricot I actually bought to make a T-shirt for my boyfriend, but now I first used it for something selfish, oops. I'm sorry, Thijs, hopefully there's enough left! 😮
The decision on what pattern to use didn't take that long. I had just purchased the magazine Simplicity Naaimode vol. 30 which contained this pattern. It's pattern 21 from the magazine, separately sold as Simplicity 1062. An easy, wide, batwing tee. I decided to make the version with contrasting sleeve bands in size M. The neckline finishing I also cut from the solid army green fabric I used for the back panel.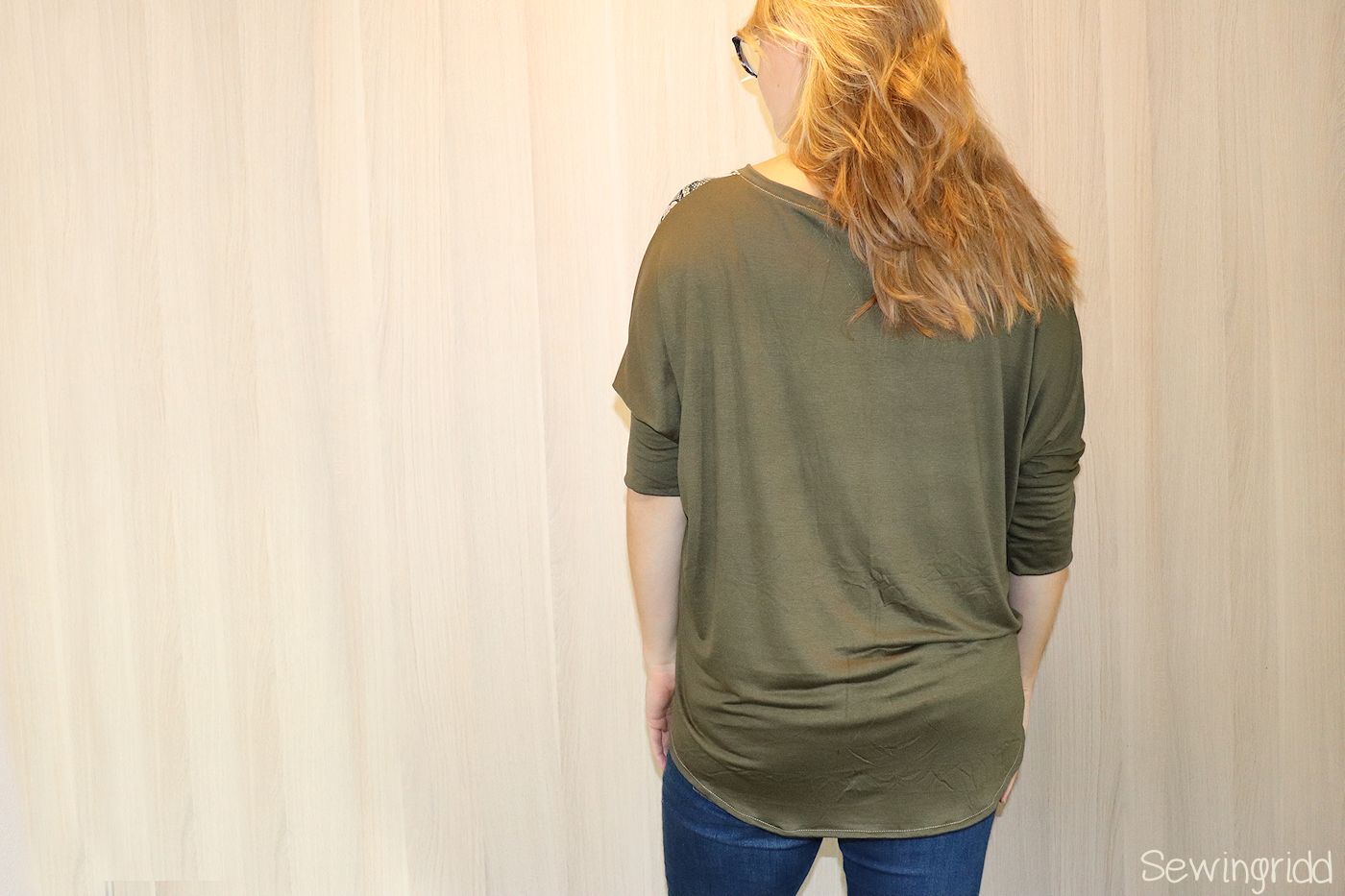 So this is the result! In only 1,5 hours this T-shirt was ready (pause time excluded, haha). The top was super easy to sew, so definitely suitable for people with little experience, confidence, time or energy. Personally I sewed up most of the seams using just my serger. That's just super quick, and maintains the stretchability of the seams. The hem and the neckline were topstitched using cream colored thread. Cream seamed the nicest option to me, since I didn't have matching green thread on hand. Scarcity sparks creativity! And on hindsight I even think it's nicer than matching thread, because the back panel isn't just one solid block now!
But when the T-shirt was finished and I pulled it on for the first time, I scratched my head. My hope was this sportive cut, and the combination of fabrics, would eliminate the potentially ordinary vibe about this print. But I still feel that with this result… For the record: I often don't even really like animal prints, haha. Except for zebra or cow prints, those I love! But I still wasn't sure about the amount of panther and snake in this one…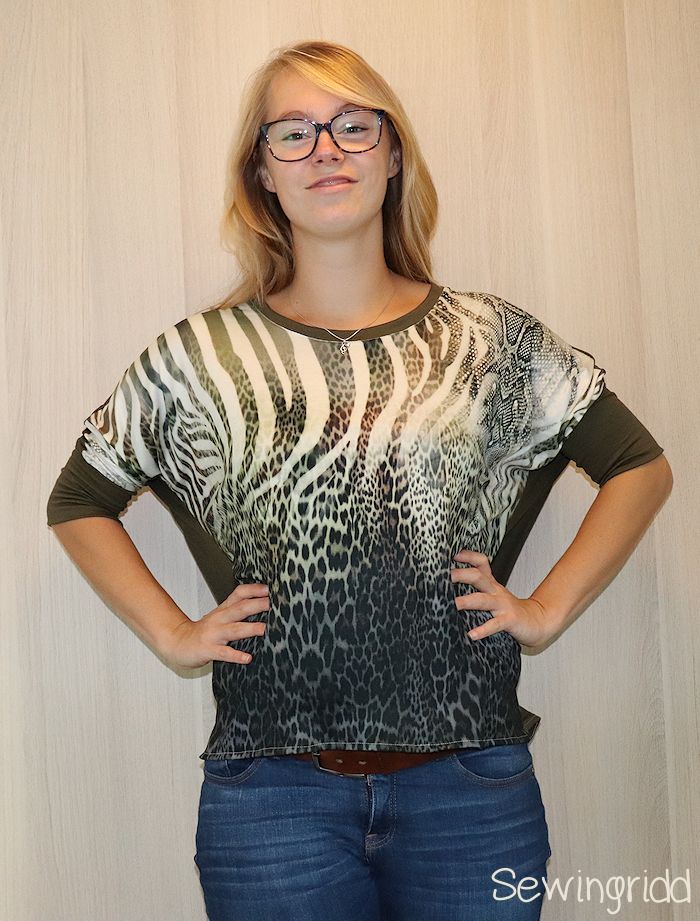 Besides that, the top feels somewhat too wide. Of course, I could have foreseen that, choosing this pattern. But maybe I should have gone one size down with this one. On one hand it's nice that the top hides my muffin top, but I think I look bigger than necessary because the length/width ratio is different than what I'm used to.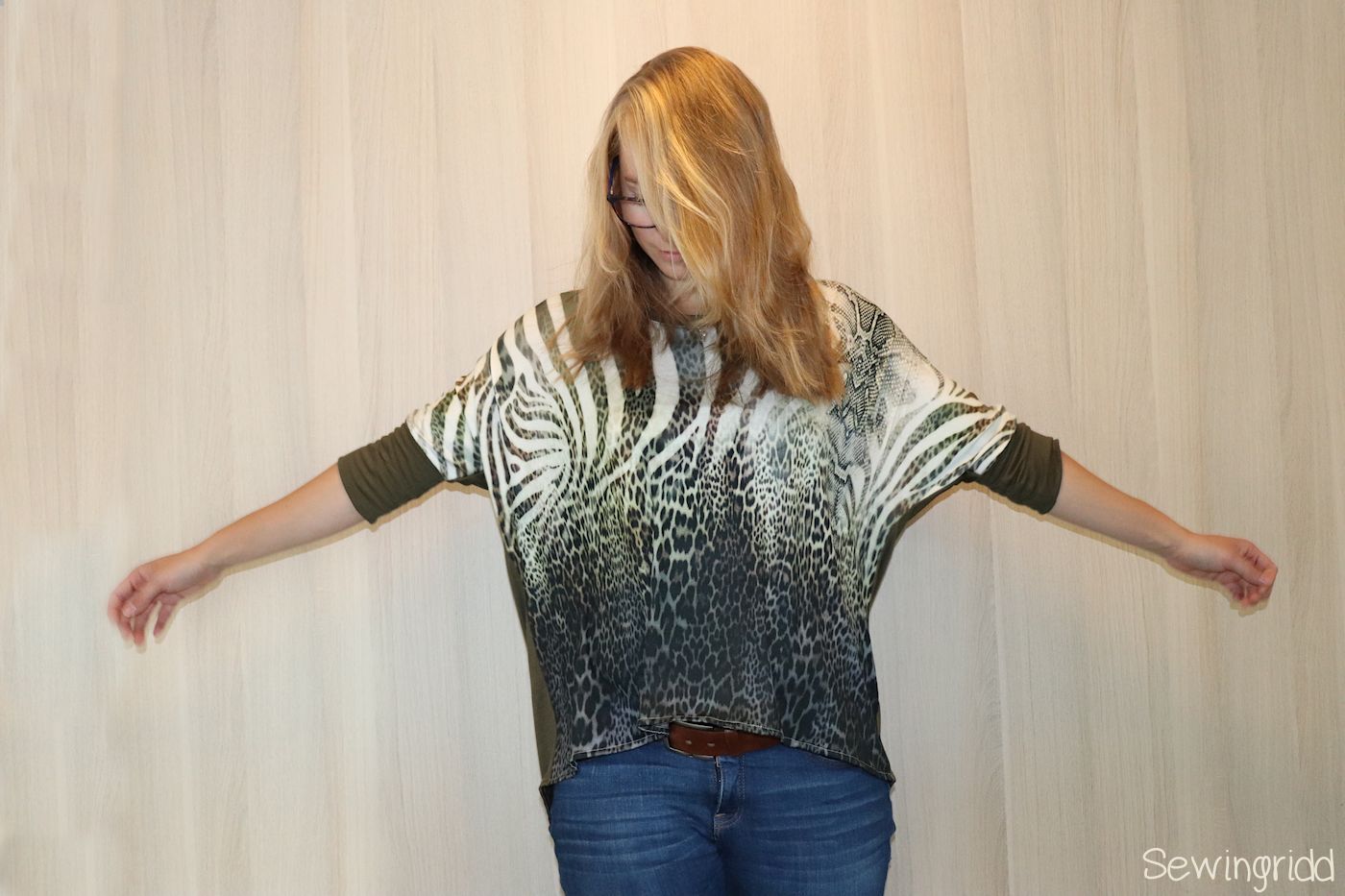 Another concerning part is the back. Especially since it tends to stick to me. Because the fabric is a solid color and so thin you can then see eevveerryy line and curve through it, woops.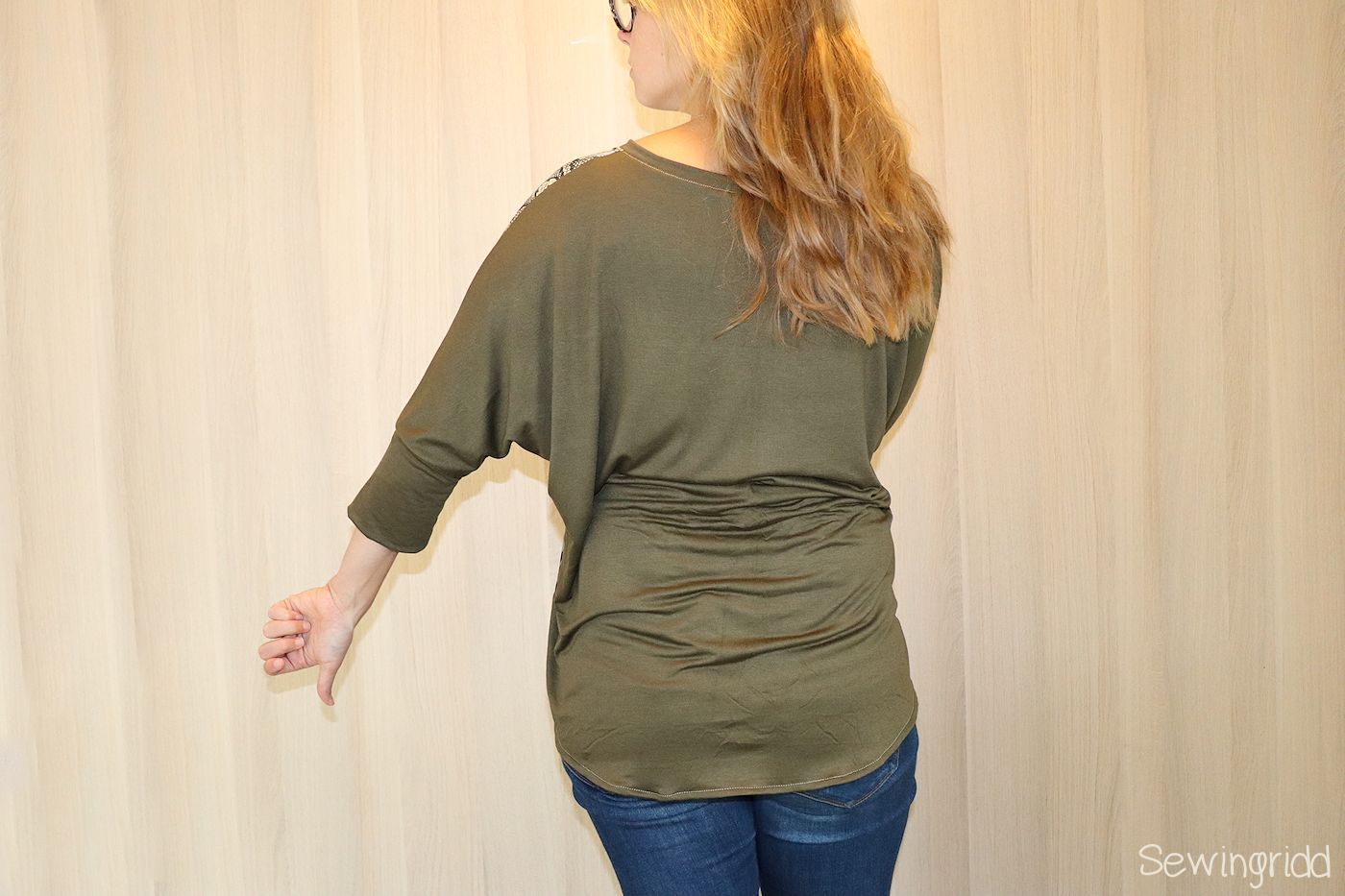 So, after a lot of turning in front of the mirror, I still hadn't made up my mind. I posted my worries on Instagram (haha wow, that sounds pathetic) and put the shirt aside, though still in sight. After a few nights of sleep I had shaped my opinion. Many modifications were considered, but I had decided to wear this top just as it is. It is another type of garment than I usually wear, but that brings some nice variety to my wardrobe! I combine it with nice navy skinny jeans, and people will probably understand that I do not really need ALL that volume to story my body, right? And loose clothing is in fashion, so why do I still complain? 😉 I've got a nice new T-shirt in my closet! And I already tested: it even looks nice combined with my new cardigan!
Don't wanna miss anything? Follow me on Instagram, Facebook, Bloglovin' or Pinterest and subscribe to the e-mail notifications!