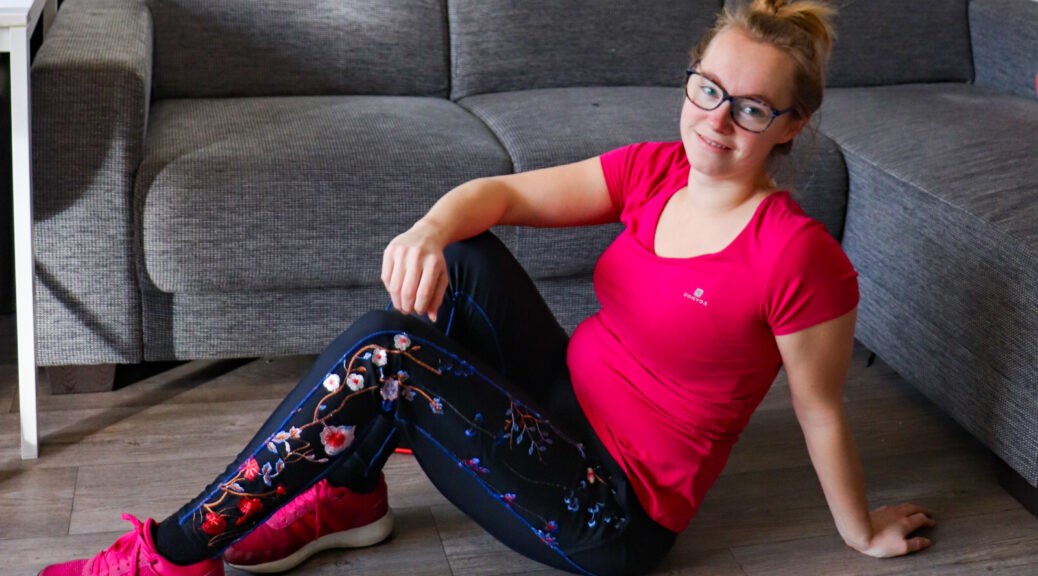 Lace Sports Leggings
Lace Sports Leggings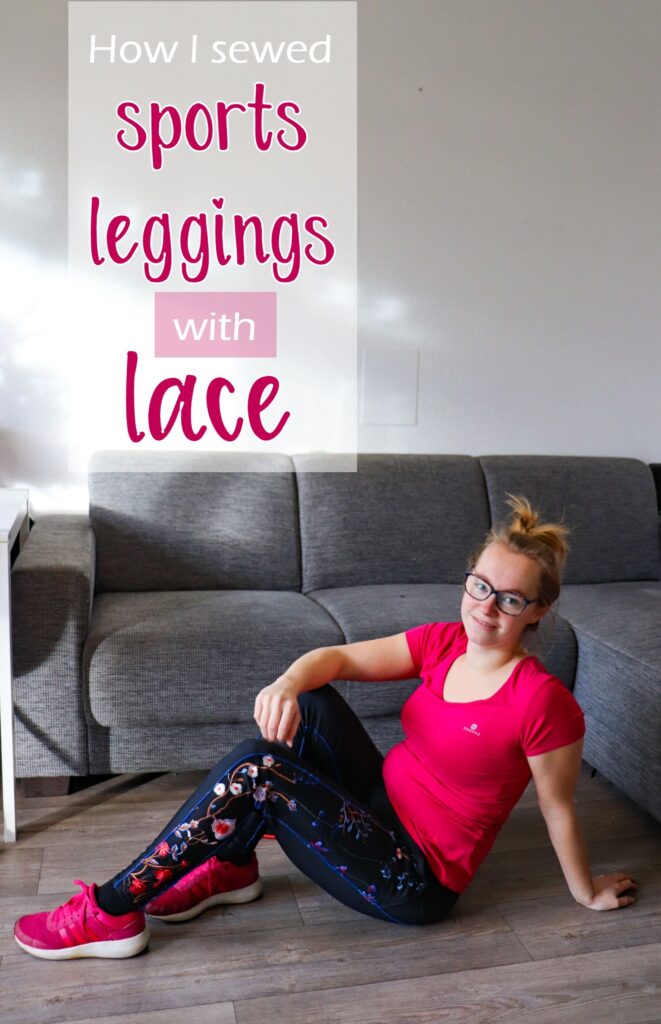 Before our current lockdown, for a while I had been very active at working out. I don't like going to the gym at all, so I always just stuck to cycling and horse riding. But long story short, I ended up in a crossfit sports class at the physiotherapist where we meet twice a week with the same nice group of people for some super intensive sports. That I could persist in, because it is together, fun and varied!
For a while, I had little sewing inspiration until one night I came home from my sports class. I suddenly thought: why not sew myself some sports leggings?! I had wanted to do that for a long time, but I didn't exercise, so it didn't make much sense. I even already had a sewing pattern ready that I used to make my riding leggings.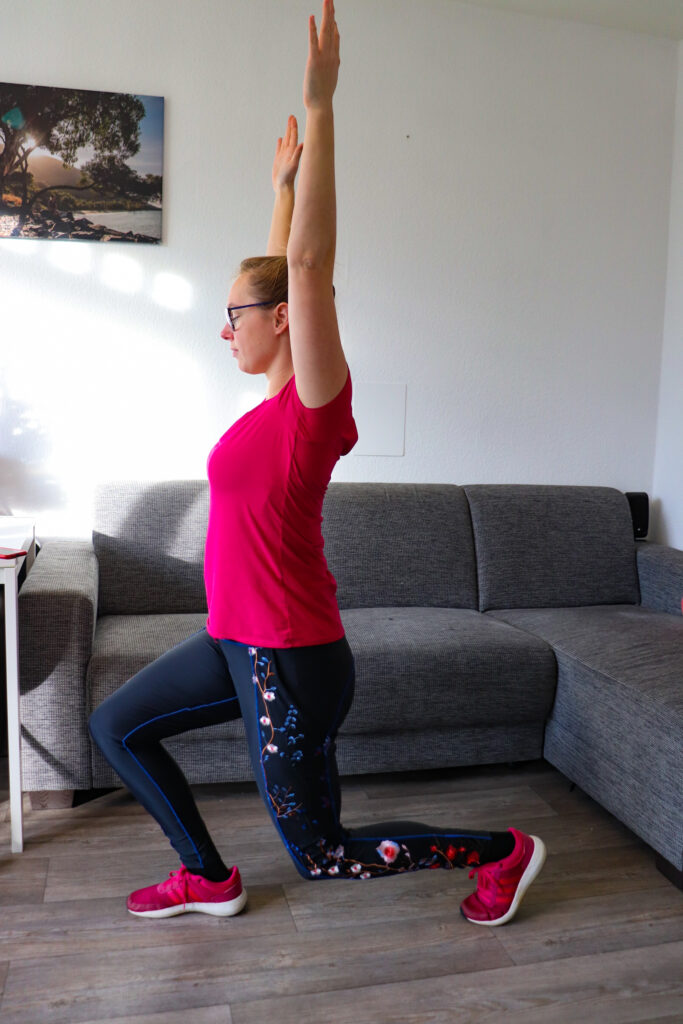 I immediately started digging through my fabric stash for something suitable. I soon came across this black material. I suspect it is lycra because it is synthetic, very stretchy, firm, but not thick. But I have no idea just where I got it or how I got it, haha. The fabric seemed appropriate, but using only black fabric is just not for me. I wanted to make it somewhat personal of course! That's when I stumbled upon this embroidered tulle. The cogs started running!
Would it be possible to use the non-stretch lace on my side panels?! I asked on instagram, but most people weren't very positive about the idea. But I was stubborn and decided that it should be possible. Tulle is only thin, and if I would only use it on the side panels I hoped it would have enough room for movement. My only remaining fear was that it could maybe tear.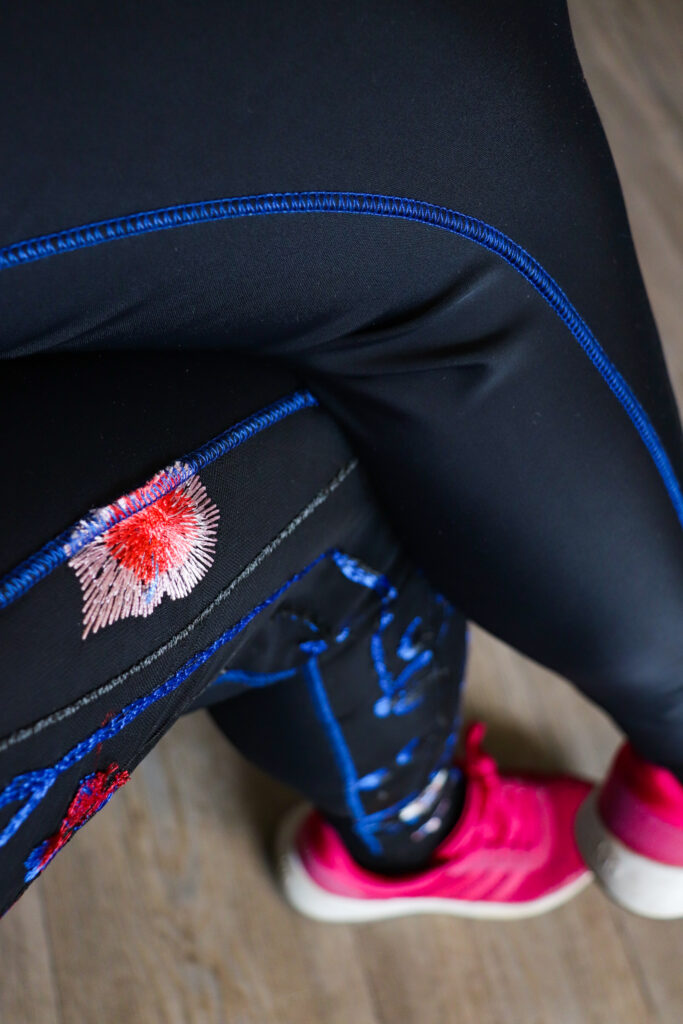 I turned my dusty sewing machines back on and got to work. First I pinned and basted the lace onto the black fabric so I could treat it as one panel. By the way, I had to fix that lace here and there. It was cheap and from Aliexpress… Then you should not be too critical;) Fortunately I had vliesofix at home. I just sewed a narrow zigzag stitch over it with the correct color thread so that every thread was fixed back in place.
For the flatlock seams I used three regular 200m spools of royal blue thread. Of course I consulted my own blog to remember how to do this, haha. Soon I found out that this was completely different fabric than the punta di roma / scuba I used last time on my riding leggings (duh!). As a result, the leggings were very much oversized this time and I had to take it in a lot. Maybe next time I should just downsize a size!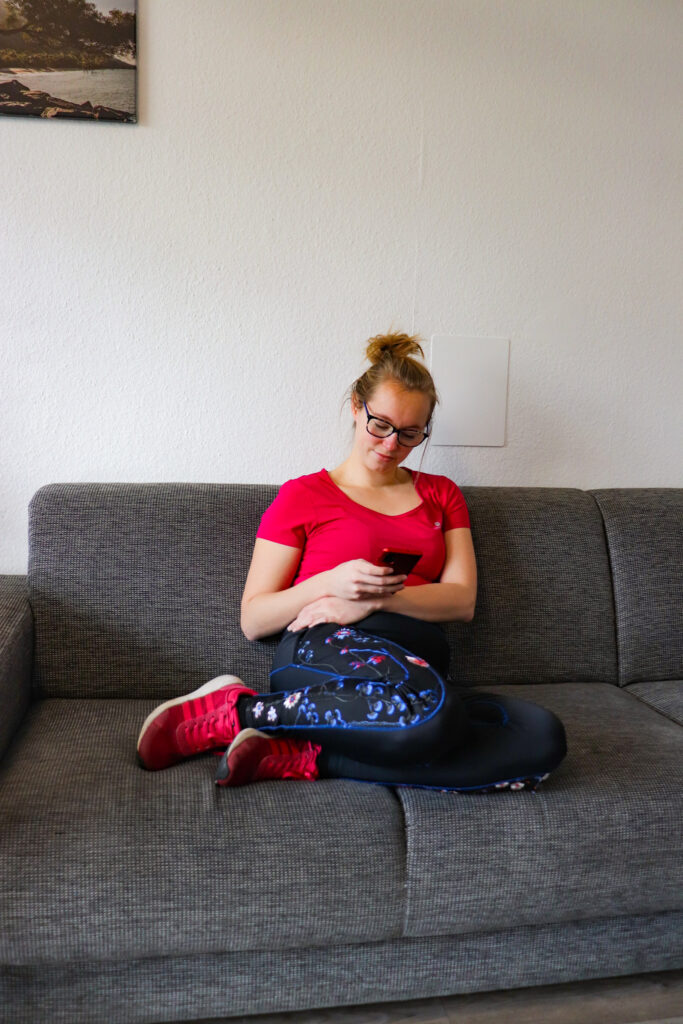 Also, I also had some trouble with the front crotch seam. I believe this is just a tough one for me to get right, because with every pair of pants I've made up to now, this has been an issue. Fortunately, there are plenty of resources on the internet that can help you, but it was still a puzzle. See this blog for some tips on sewing pants.
Fortunately, the result is super fun! I have exercised in it a few times now, and it feels good! I just doubt if the elastic in the waistband is tight enough, though. I also find the whole garment a bit oversized still, which results in some wrinkles that are not necessary. My favorite part of course is the llace on the side panels! I also think that pops out very nicely with the royal blue, which really makes the leggings personal!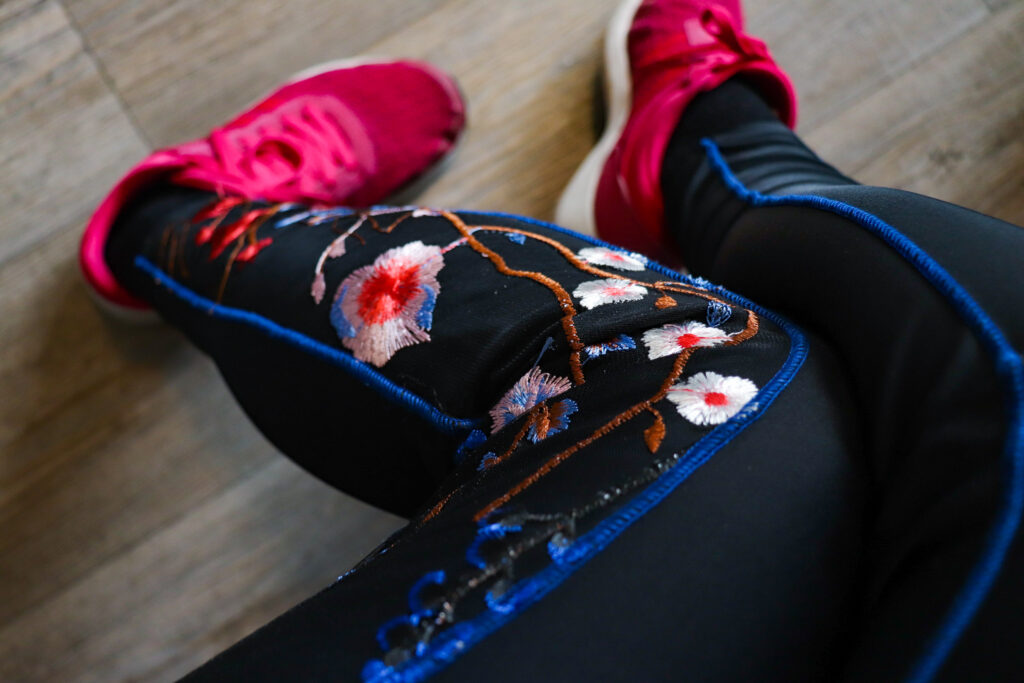 Maybe I should try this again more often! And let's hope that my crossfit lessons can continue soon, because at home on my own there is not so much left of that workout;) Any tips on other good sports legging patterns?
Don't wanna miss anything? Follow me on Instagram, Facebook, Bloglovin' or Pinterest and subscribe to the e-mail notifications!
This post contains affiliate links which means that if you purchase from one of my links I may get a small commission. This won't cost you any extra of course!