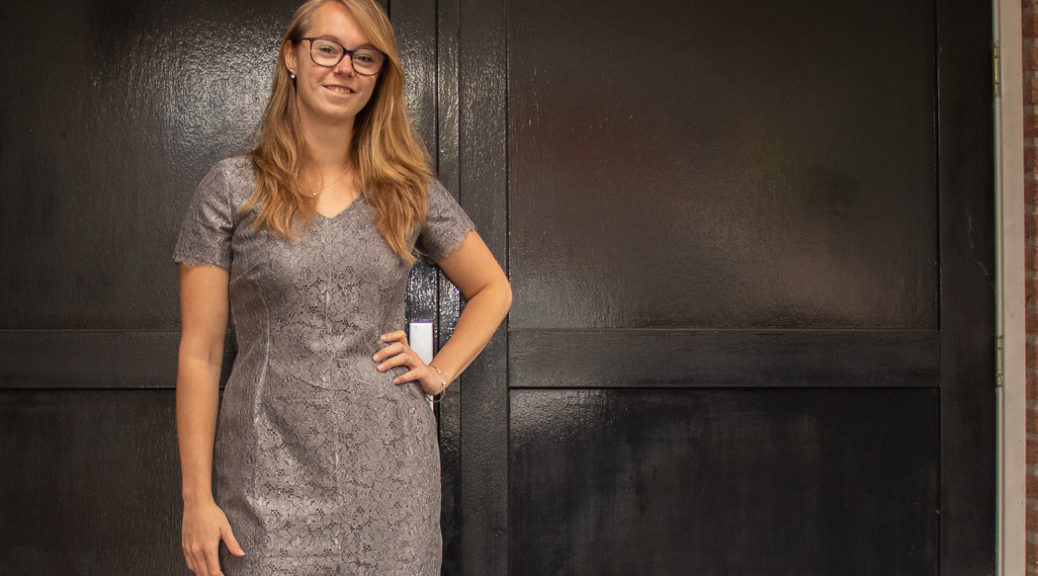 Lace weddingparty dress
Lace weddingparty dress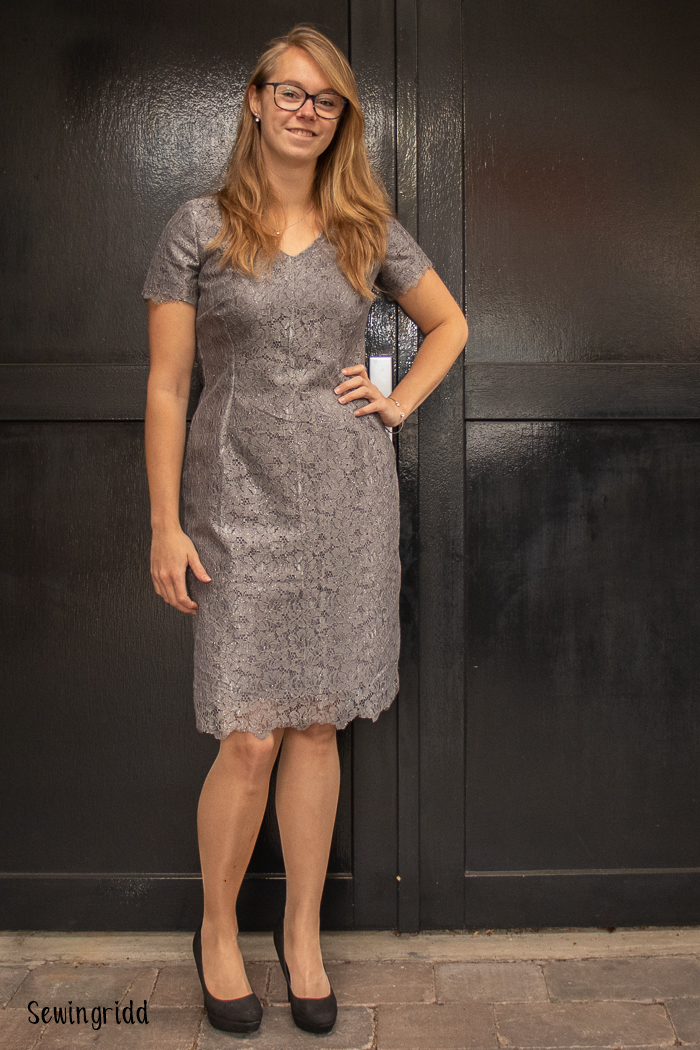 For a special occasion every now and then, I like to dress up. So when I was invited to the wedding of my dear German friends, my brain already started rattling. Of course, I could pick one of the beautiful dresses from my assortment, like this or this one… But soon I remembered the fabric I bought at Stoffenspektakel Den Bosch during the Knipster finals in 2017. I scored a gorgeous glitter lace and matching under layer. I think the lace is from Driessen Stoffen, and the terlenka from Budgetstoffen. If I would be attending a wedding again, I thought, I would make a dress out of it. The pattern I had in mind for it was dress 26 from Knipmode augustus 2016. This magazine was gifted to me that day, by my best friend who accompanied me.
It took just one and a half year before I used it. The pattern mentioned I used before on a Christmas dress. I used that dress as a test to see how the pattern would fit. I decided to sew a size 38, because I think Knipmode patterns often are a little roomy. But while sewing, after remeasuring, I decided to skip the back darts. When finally wearing the Christmas dress it turned out that the bodice is really nice shaped, but the sleeves were a little too tight. With this new wedding version I wanted to fix that, so I cut the sleeves a little wider.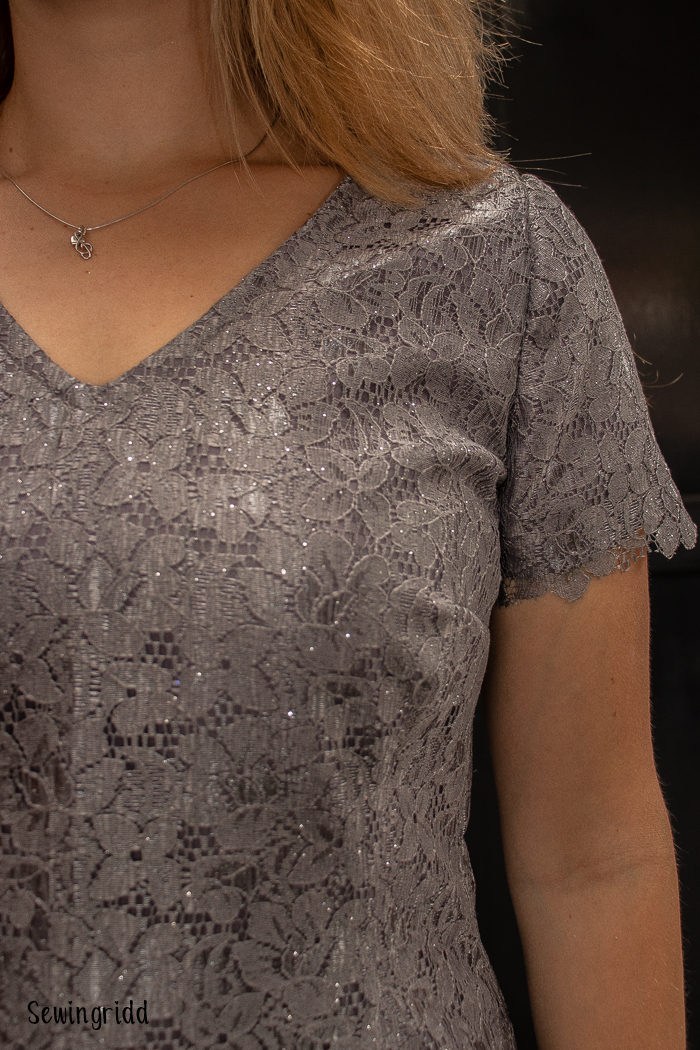 I'm really glad with how the dress turned out! It is really flattering and even the length is good. Normally I would probably think the skirt is too long, but with this type of dress it's just right! The only downside is that the sleeves are still a little tight… I did cut them bigger than the pattern, and altered them after fitting. But still it's tight. When my arms are hanging down it's fine, but driving my car wasn't the most relaxing, hahaha. Maybe my arms are just a little more circumferential (read: musculous) than average, cause I had the same problem on my Fairelith top. On top of that, this fabric does not stretch at all. That's not really helping.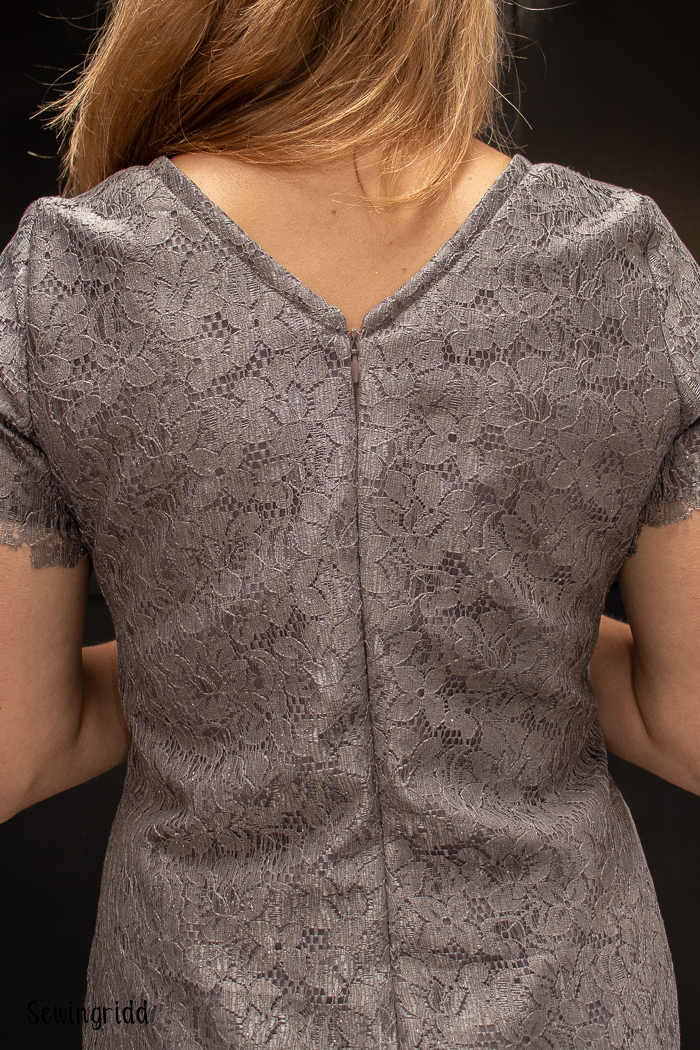 Still I'm in love with this glitter lace! It looks super chic, and was quite cheap. There is just one thing I'd like to state about it. This was the last fabric with loose glitters I've ever bought… So, that's it, I can't allow myself to buy more. Like you may have noticed, the glitters go everywhere. Super much fun, except if you realize they're all microplastics, meaning they will float around for almost forever, and eventually end up in our food and drinking water. Not a soothing thought and very bad for the environment. So don't do that again, Ingrid!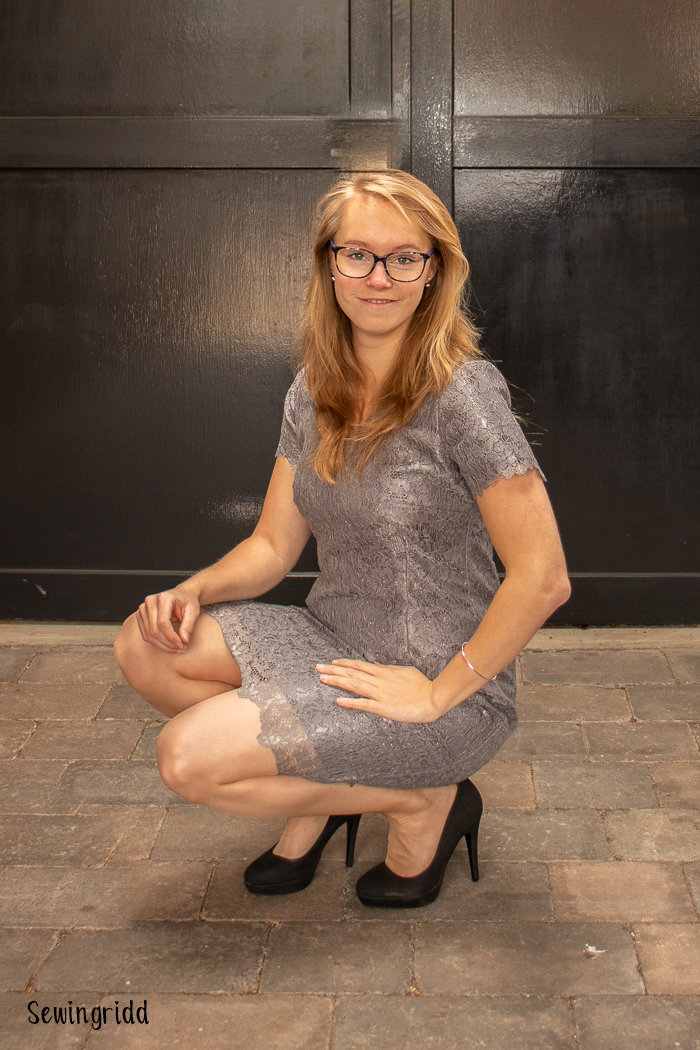 What is a good property of this lace (and most other laces), is that there's a flower pattern in it. By cutting along this pattern I was able to create a scalloped edge. Maybe it would have been better to think about this while cutting the fabric, so I could have lined up the patterns at the seams, but still it looks nice!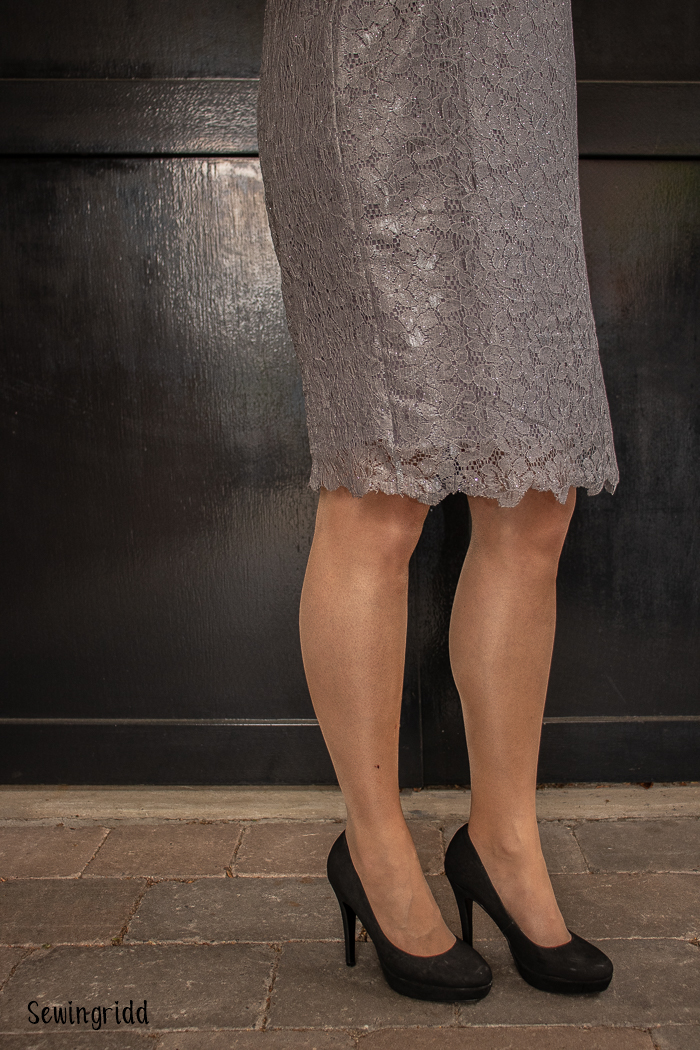 All in all, this make is added to my list of success stories! It was a really nice wedding day and I was disappointed that I had to put the dress back in the closet so soon… The high heels got switched out a little earlier😅
Don't wanna miss anything? Follow me on Instagram, Facebook, Bloglovin' or Pinterest and subscribe to the e-mail notifications!