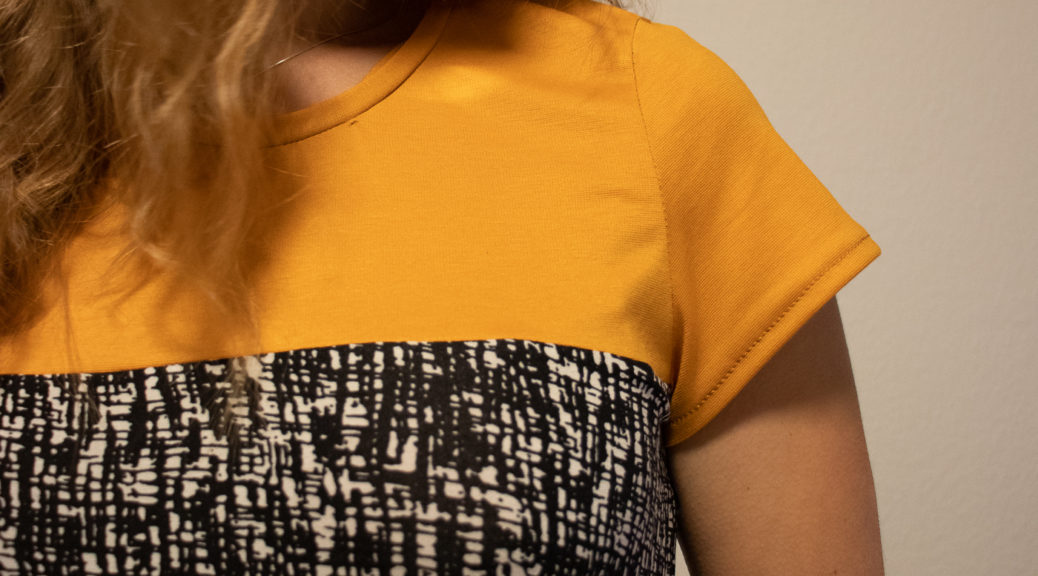 Release day! – Maple T-shirt dress
Release day! – Maple T-shirt dress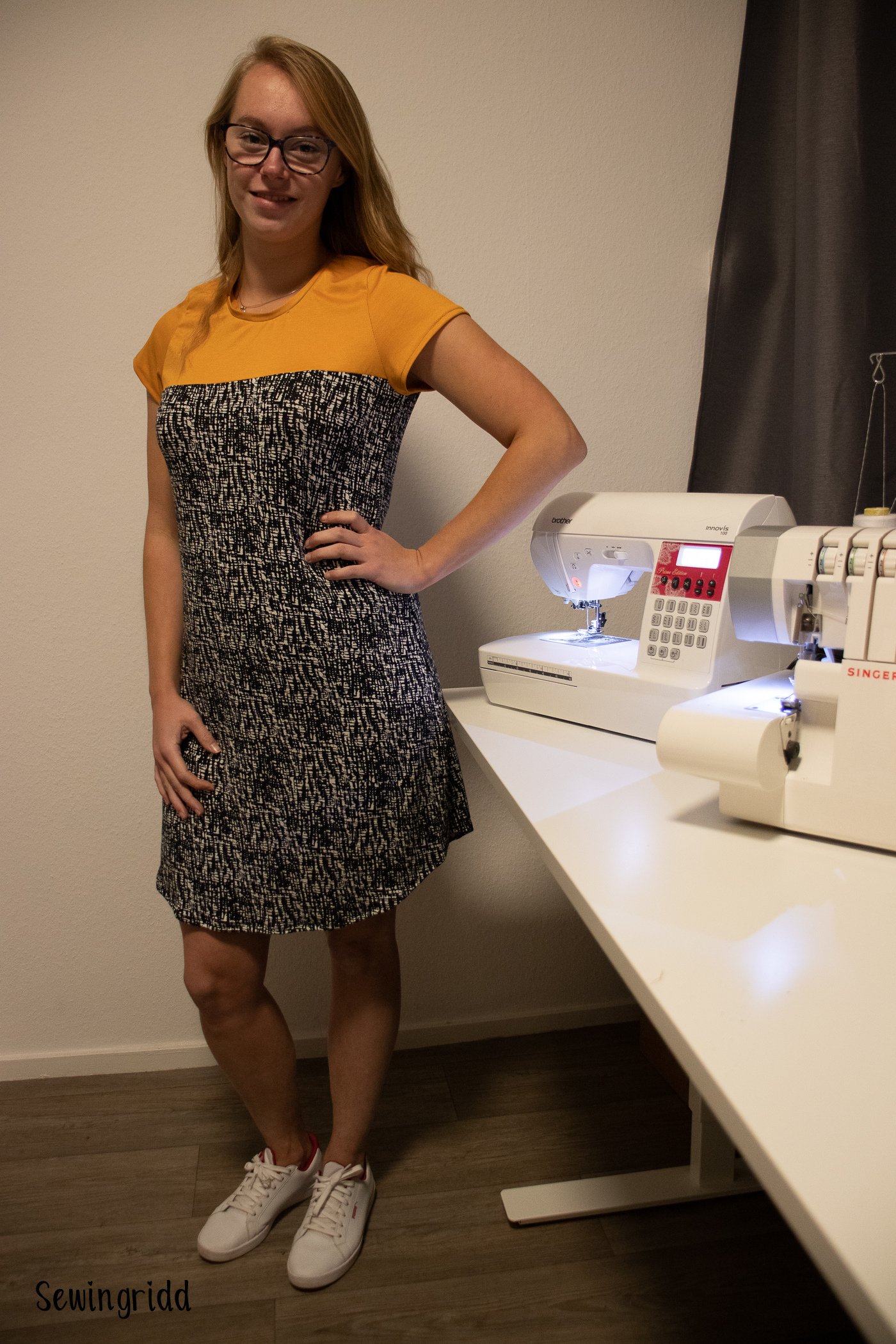 I always find it really interesting to have a look behind the scenes of a company. As an outsider you often see little to none of the work that's done before a product is delivered. There's often soo much more to it than you think! That's one of the reasons I like to test sewing patterns. This way you get involved in the development of a new product, and you get to see a little inside the company.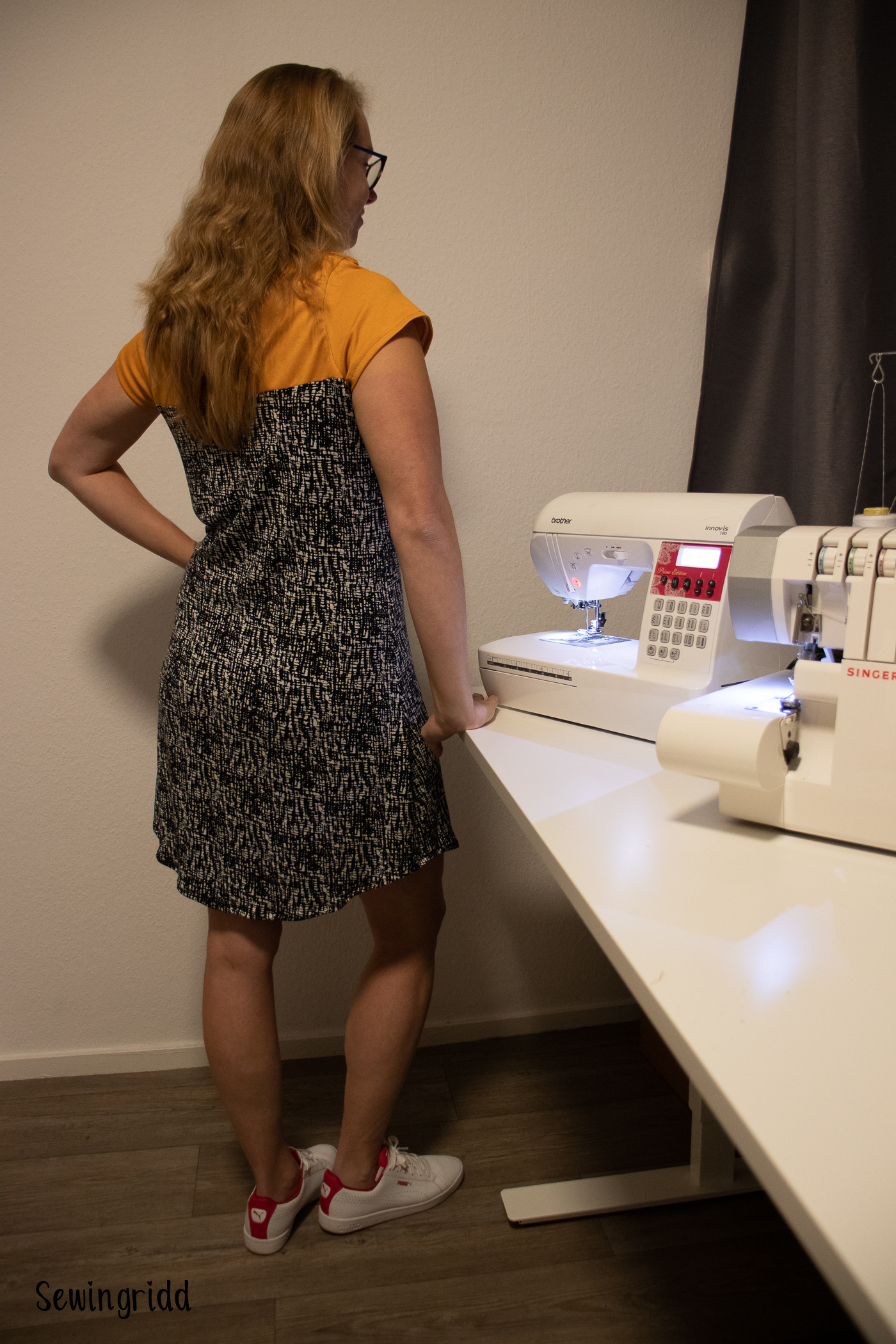 Due to moving and my trip to Australia, I had not sewn in the last couple of months. I'm not even sure anymore what my last project was. I think the Marbella Tank! Or maybe it was experiment underwear… (Haha, not everything is published in sewing order;)) Last week I finally started off again with a new project! It was a pattern test for Petite Stitchery & co.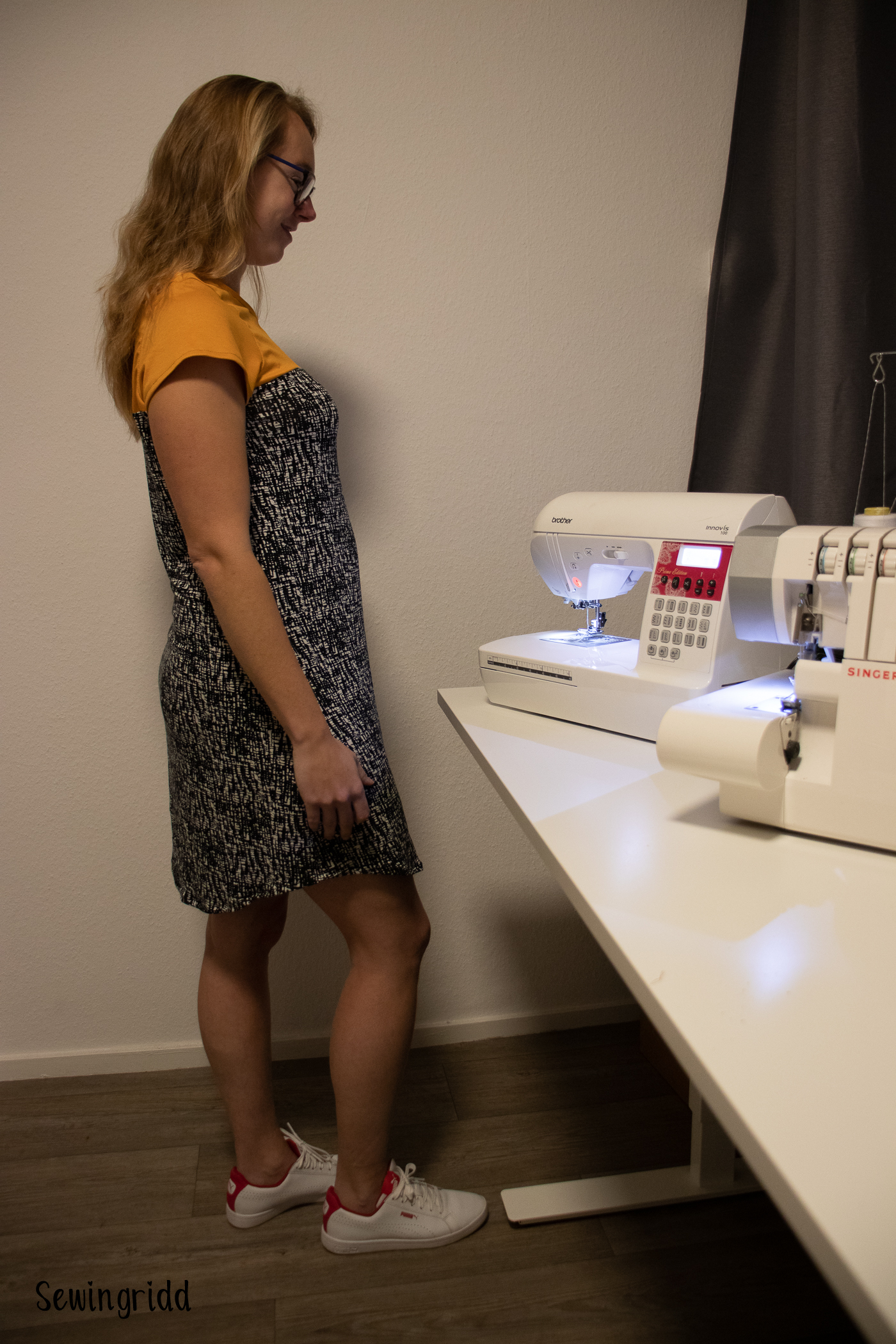 Today is release day for this pattern! The Maple T-shirt dress (aff link) is a pattern for a slightly flowy T-shirt dress. It has a round neckline, 3 length options for the sleeves, and you can make it knee length with a straight or hi-low hem, or as midi dress with side slits. Also you can choose to go for the color block front and back panels like I did, or opt for a single fabric dress. I've seen a bunch of lovely versions made by all other pattern testers! It keeps surprising me how different fabric (combinations) make a completely unique dress with the same pattern!
The pattern is on sale for $7 the first couple of days, so get yours now!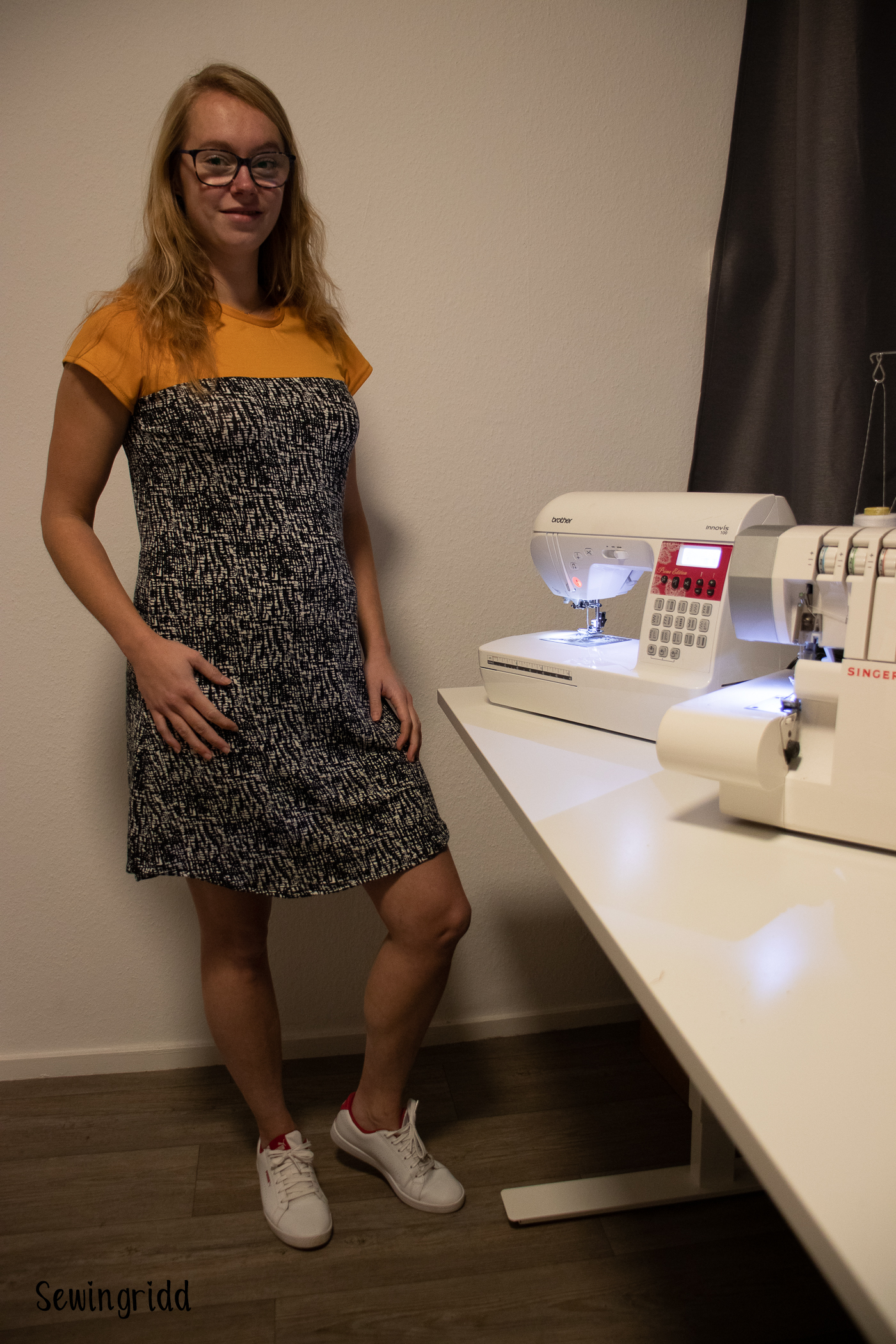 However, now I'm in doubt. Because I want to tell you how nice this pattern is, because it really is! And how good it looks on me. But that, it doesn't… At least, it looks really cute, and fits well, except for the shoulders. 

That, I found out already on my first test version. I neatly followed the size chart and made size L, but the shoulders were pulling and there were some weird diagonal lines. I wasn't 100% sure that I sewed everything correctly, so maybe it was just a little mistake I made. Nobody could give me advice on how to proceed at that point, because of the difference in time zones, so I decided to just try something else.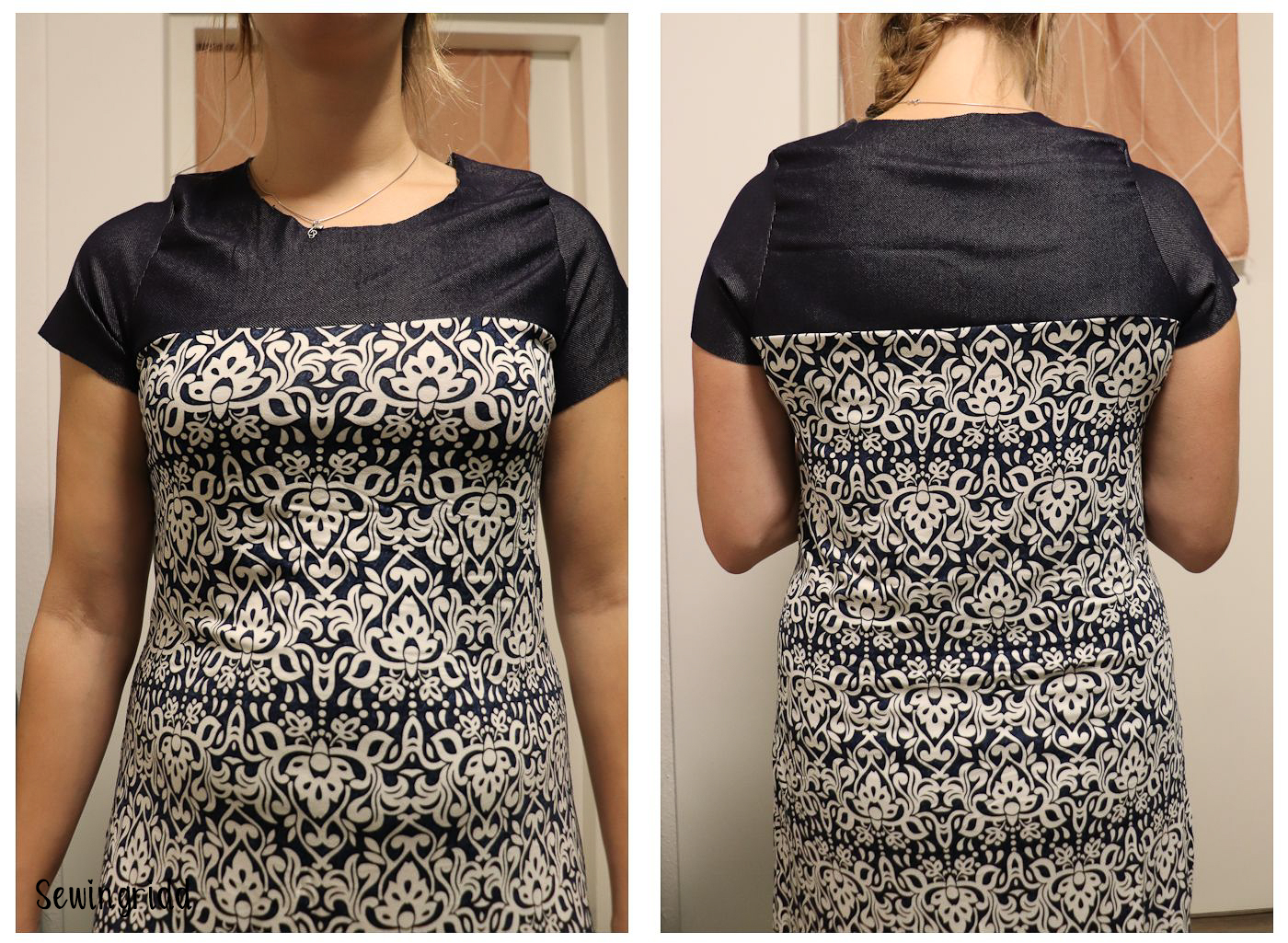 I felt the dress was a little wider than I expected after seeing the other tester's versions (but maybe my fabric is thinner), so I decided to go down one size. I was hoping the shoulders and sleeves would stay better in place. But, *surprise surprise*, that didn't make them more broad… I could put off version 2 too. (Or maybe one day give it to somebody else.) I started wondering: Hmmm, is this pattern just not for me, or am I doing something wrong? 

At that point somebody in the testers group came with the idea to try and add the neckband to version 1. She turned out to be right, the diagonal lines were indeed less clear. But still I wasn't content, so the next step was a broad shoulder adjustment on the pattern. With the help of the tutorial by Helen's Closet I added 2 cm to the shoulder. From the shoulder head I substracted 1 cm because I thought it was big enough. From the last bit of yellow fabric I cut my new pattern pieces and sewed them to the black and white bottom from version 1. As you see, it's still not good… However I'm afraid I didn't sew the neckband well this time. 
Maybe I should just have taken some more rest and time while working on this project. But deadlines and I are just not best friends, haha. Perhaps I ever try to reattach the neckband, but I doubt if that will help. Luckily I'm already used to life never going as I planned :p
So far my not so very successful sewing restart! On to a better next project hopefully. When did you last have a project that went completely different from what you had in mind?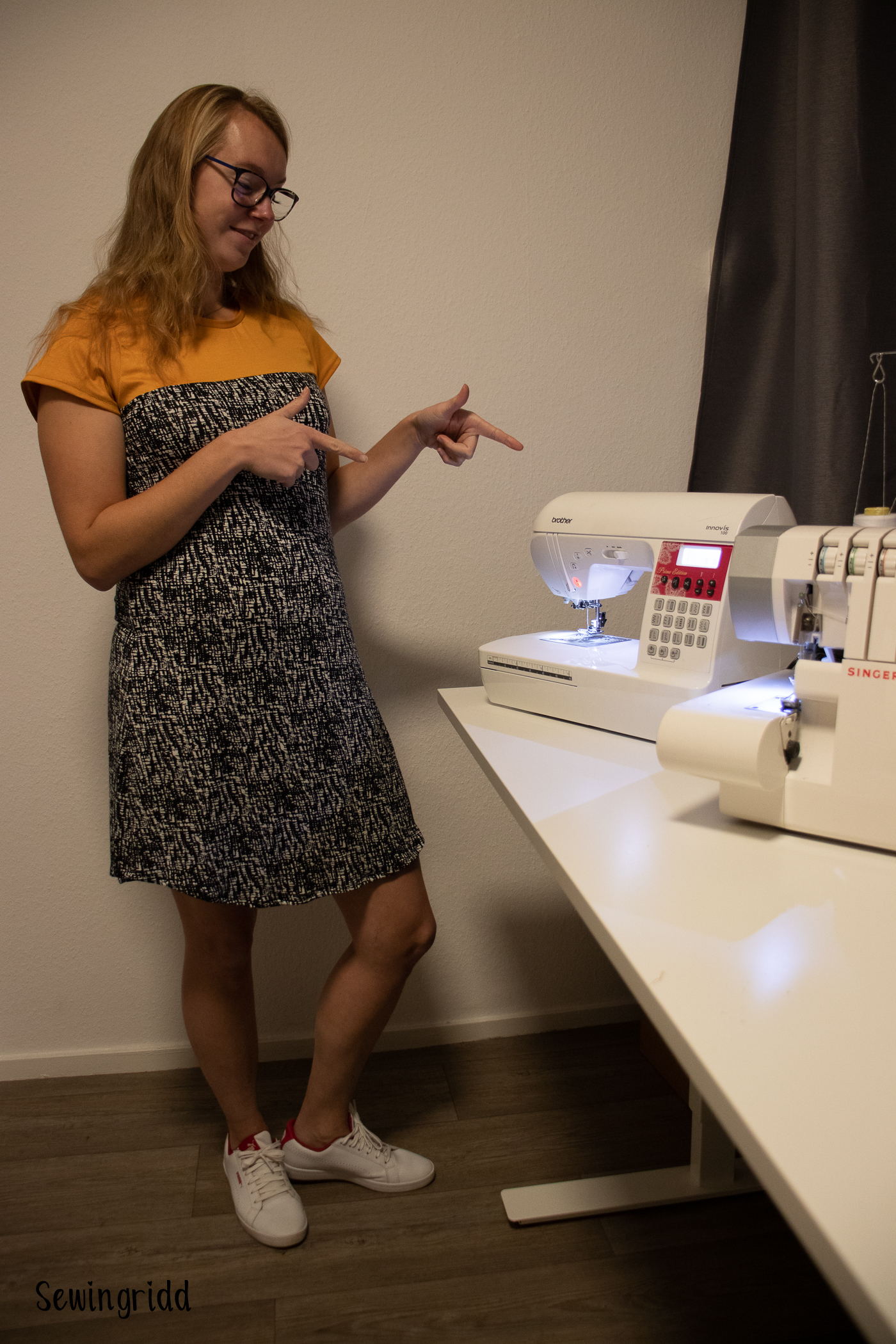 Don't wanna miss anything? Follow me on Instagram, Facebook, Bloglovin' or Pinterest and subscribe to the e-mail notifications!
The Maple dress pattern was kindly provided by Petite Stitchery & co free of charge to test. Naturally, all opinions are my own. Additionally this post contains affiliate links which means that if you purchase from one of my links I may get a small commission.