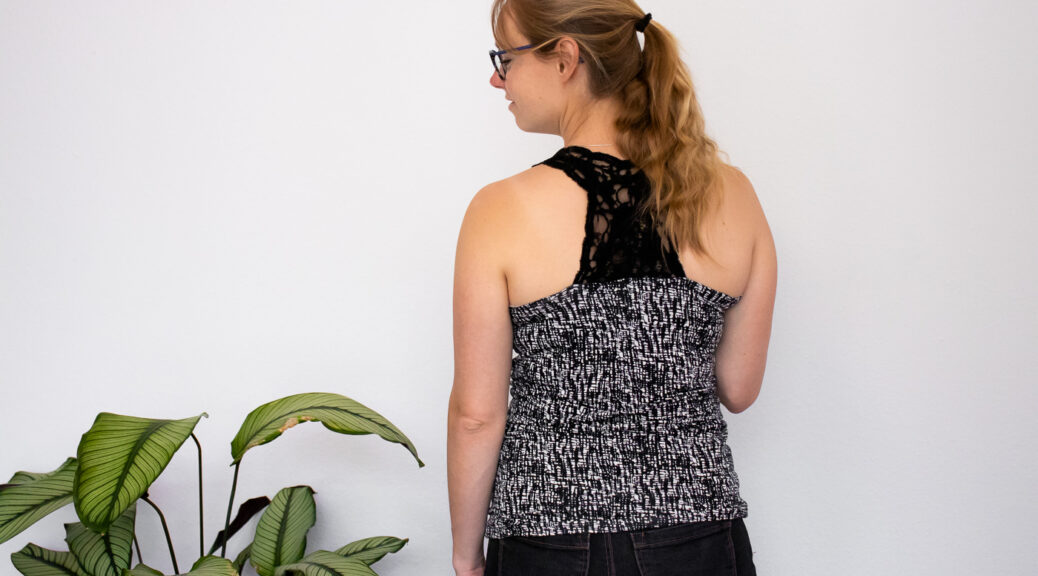 Lace Racerback Tank – Marbella 2.0
Lace Racerback Tank – Marbella 2.0
Spring has just come around, but I already got summer vibes again. Every now and then it is already nice and warm outside, and for those times I would like to wear something that looks dressed, but in which my arms still get a bit tanned. So when I was searching through my wardrobe I came to the same conclusion as last year: the Marbella Tank is the solution!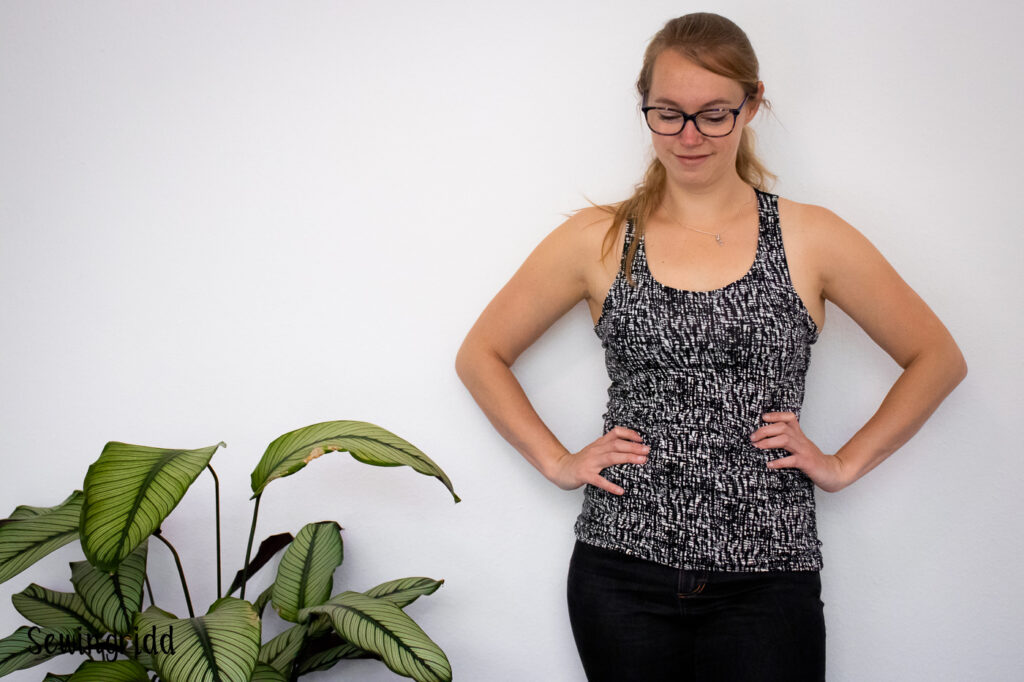 The Marbella Tank is a pattern from New Horizon Designs. Last year I made it for the first time as part of their Summer Tour. I have been really excited about this pattern ever since! This was evident from the fact that this was my most worn top last summer. With this pattern you can make a regular tank top, but the different options for lace back panels are what makes it special. The lace immediately lifts your regular top to a higher level, and the sun can even tan a bit through it. 😉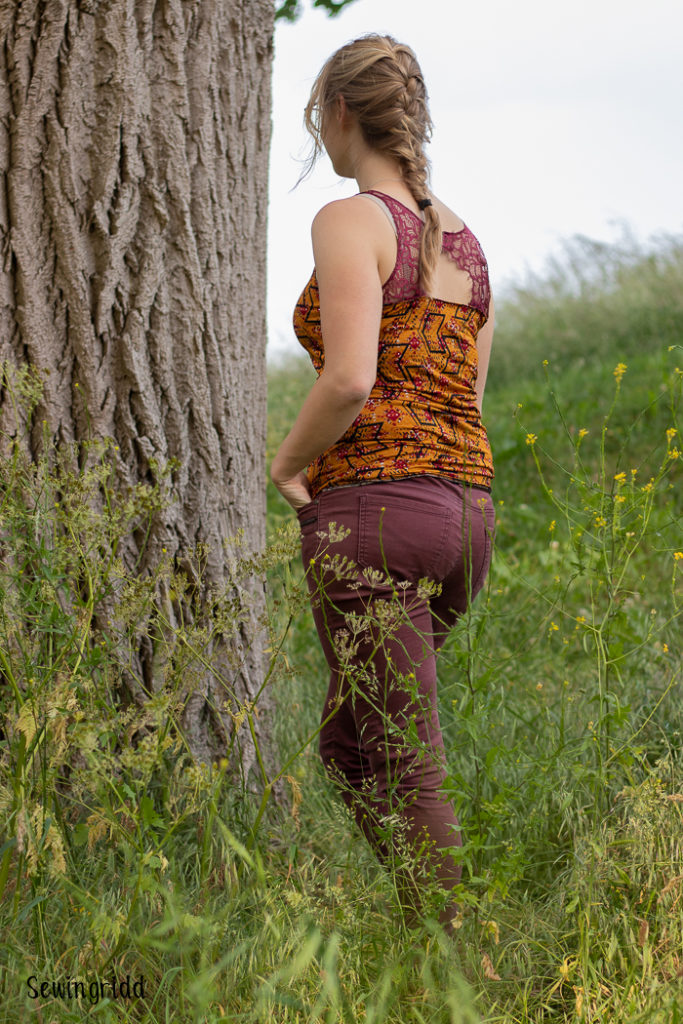 You guessed it, it was time for Marbella 2.0. While making her, I was glad that I still had the blog I wrote about version one, because it helped me make version 2.0 even better. For example, I remembered that last time I found the shoulder straps a bit narrow, so I cut them wider this time around. In addition, I chose a different lace back option. Certainly not because I didn't like the previous option, but because I didn't have any racerback tops yet (with such an X shape at the back). Now I do!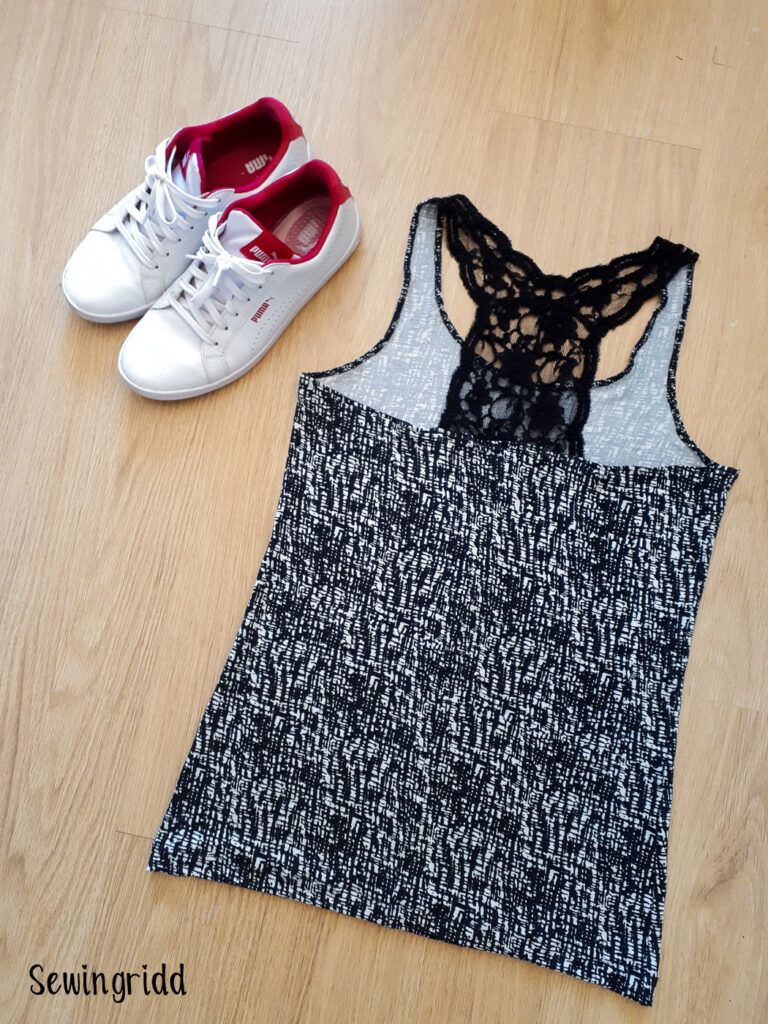 The fabric I used was leftover scrap from Megastoffen that I used before for my PSco Maple dress. It was quite a puzzle to cut, because I had juuust enough material. It is a very thin material, which made it difficult to sew. The hems are just folded and topstitched, so I had to be very careful that it did not stretch and wobble the fabric. The lace of the racerback is a leftover from the evening dress for Aniek. I stitched it using water-soluble stabilizer so that it wouldn't stretch or get stuck in the sewing machine. You can rinse or wash it out when you are finished. (I have always succeeded without, but if you have it, it works great.)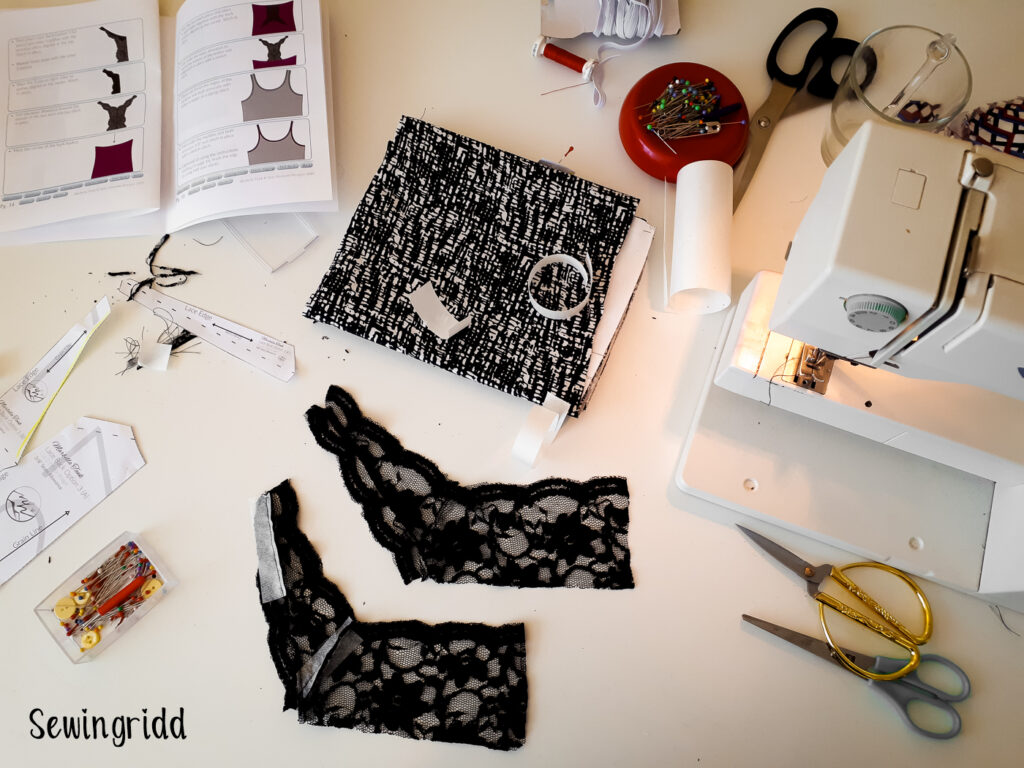 I am very happy with my new top again! Every time the sun shines I want to put it on again right away. It is also nice that the hem stays better in place with this version. On version one I had folded it twice and topstitched, but it always flips up so that you see the inside of the fabric. Now I just folded it once and topstitched, and it stays put.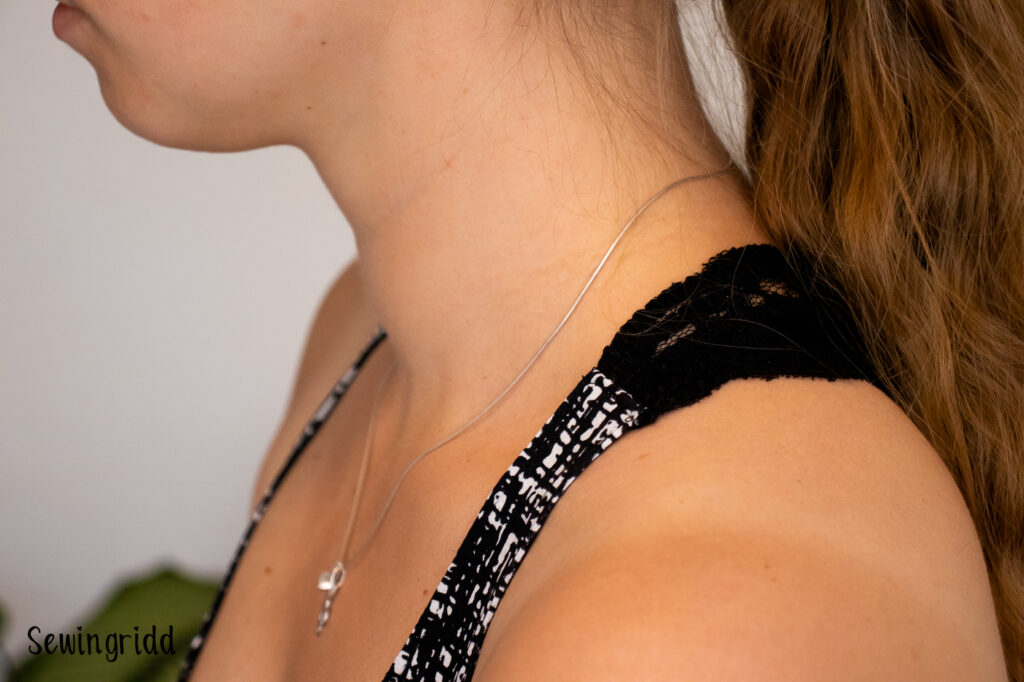 The only disadvantage of this top is that I now want to make at least 10 more… Let's see if I have any more nice fabrics in the pile! Maybe some more leftovers, because you need so little fabric that this pattern also turns out to be a perfect scrap buster!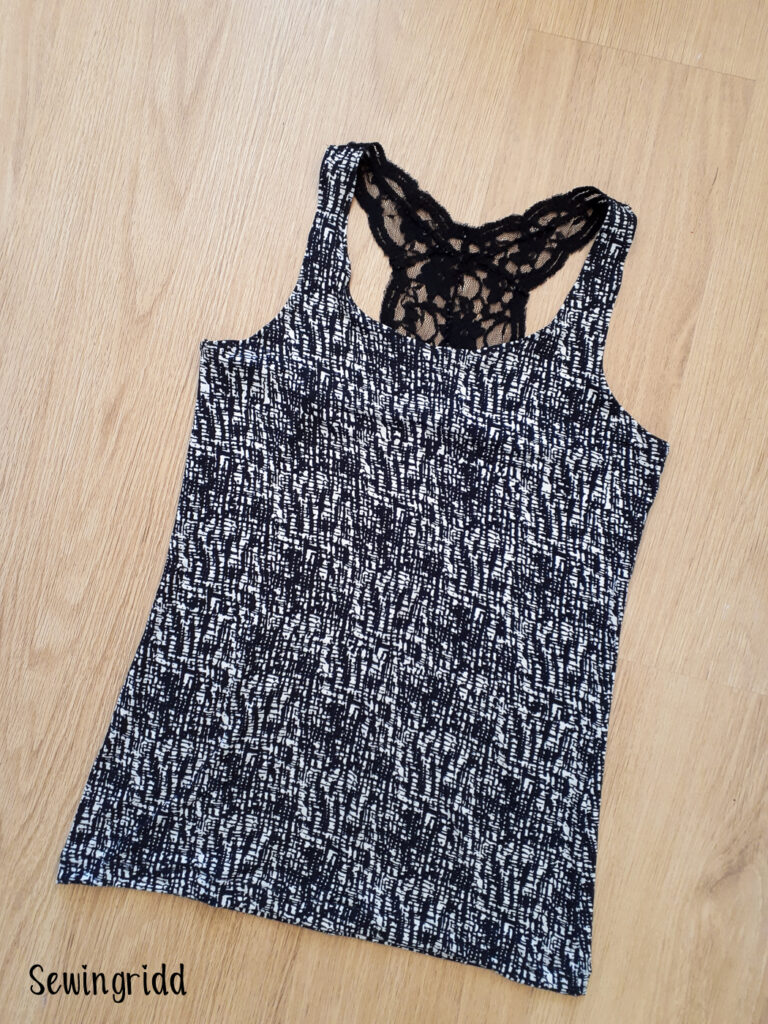 Don't wanna miss anything? Follow me on Instagram, Facebook, Bloglovin' or Pinterest and subscribe to the e-mail notifications!