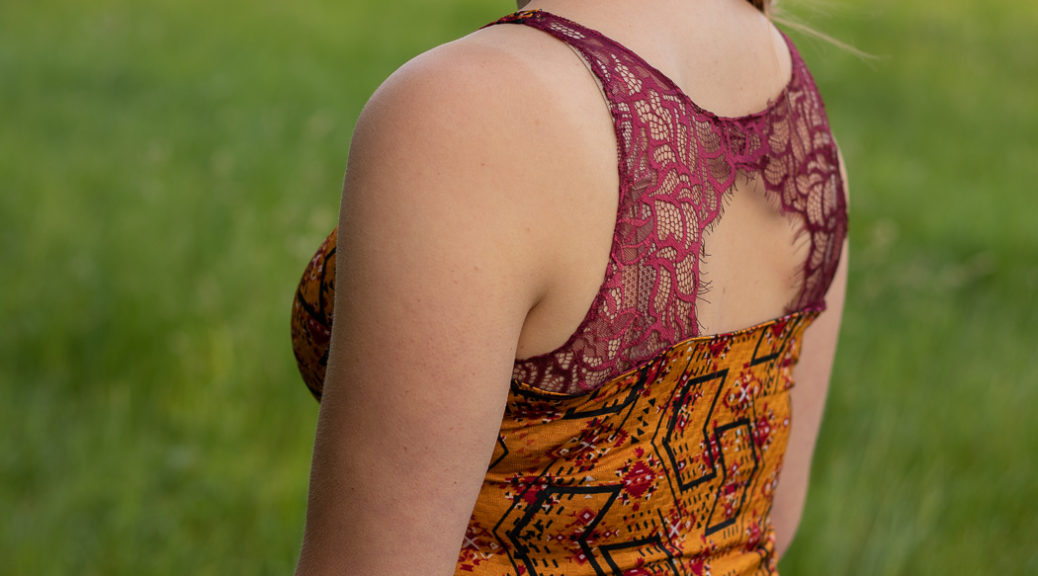 Marbella Tank – New Horizon Designs Summer Blog Tour
Marbella Tank – New Horizon Designs Summer Blog Tour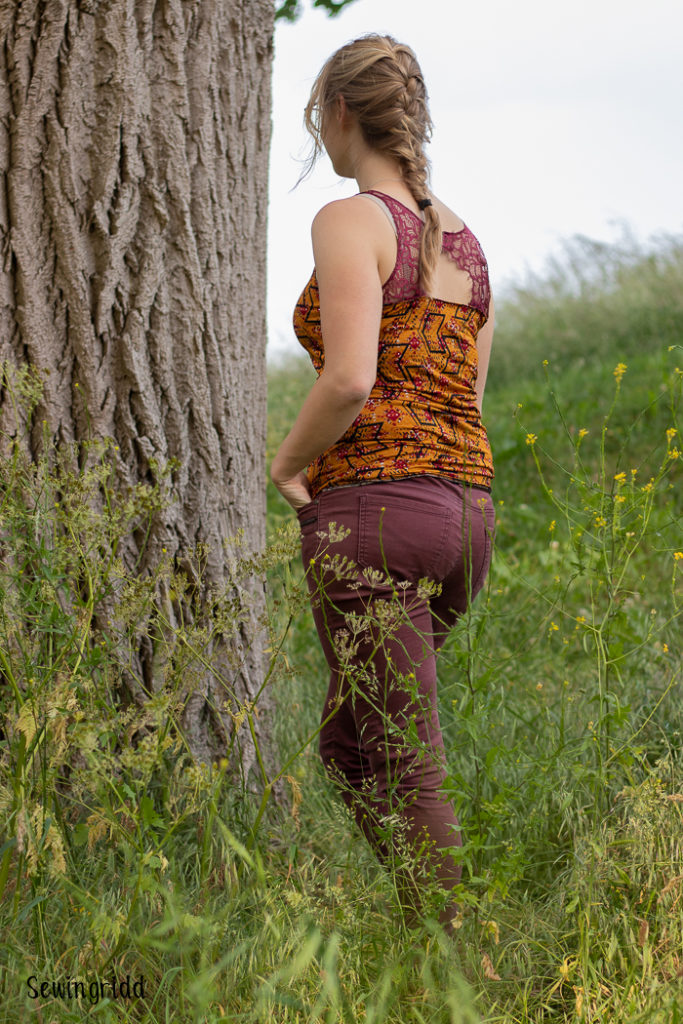 I finally made the Marbella Tank! This pattern by New Horizon Designs has been on my wishlist ever since it was released. Summer is coming our way so quickly now, I had to make it, just to be prepared. Today it's my turn in the New Horizon Designs Summer Blog Tour and I'll tell you all about my top. Make sure you read all the way through, because there's a huge giveaway and discount code at the end of this post! Also nice to know: all patterns used in the Summer Blog Tour are currently on sale through Saturday the 8th of June 2019.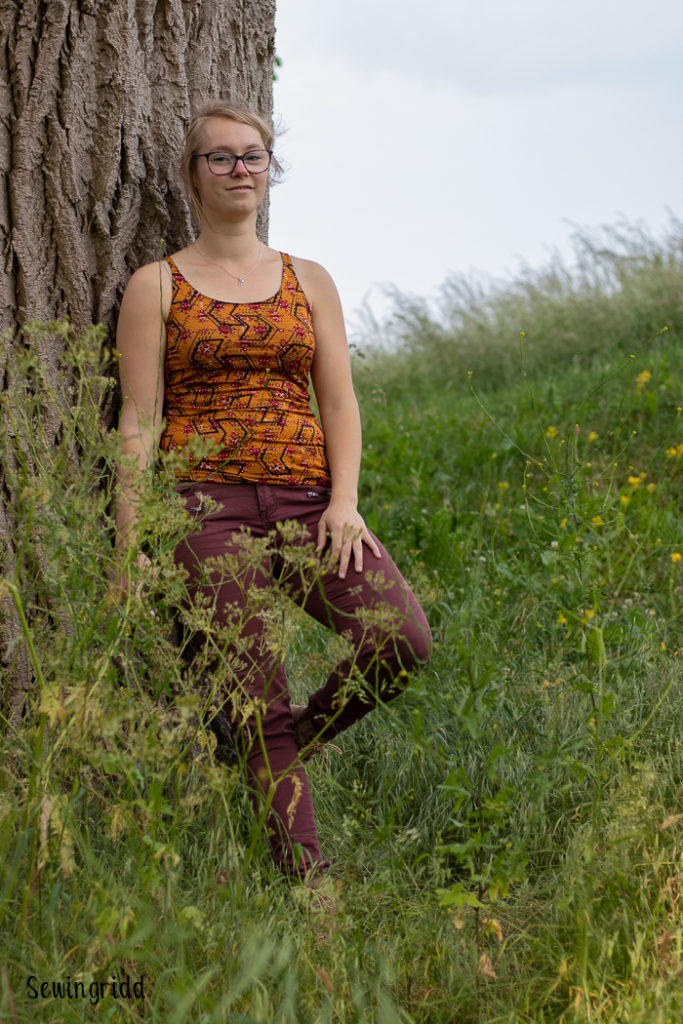 The Marbella Tank is a super versatile tank pattern. First of all you can use it to make a basic tank. But sewists wouldn't be sewists if they wouldn't tweak their basics. That's the coolest thing about this pattern: it features three different lace back options! And I loove all of them! I decided to do the first lace back option, but might try the other ones too later on.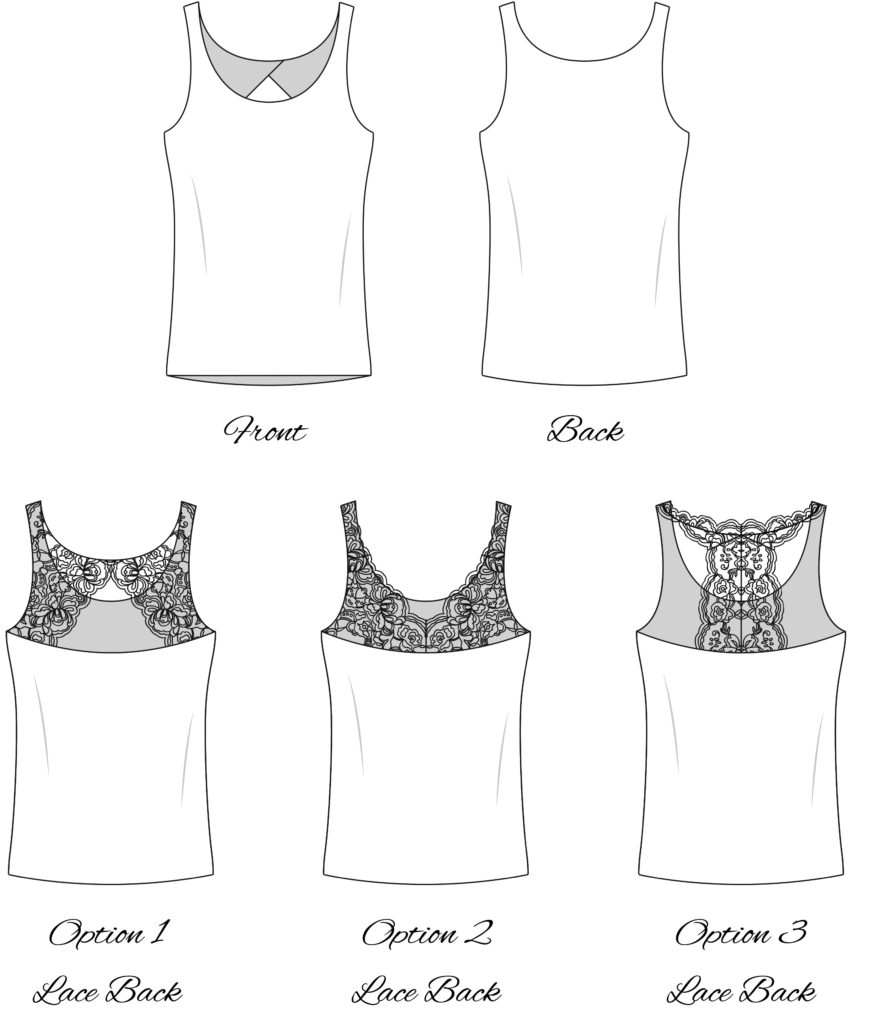 It was a breeze to sew this top up! It was just uncomplicated, and all steps were well described and illustrated in the pattern instructions. For finishing the edges the pattern provides two options: using fold over elastic or just folding over and sew. I opted for the latter method because I feared a solid elastic on the edges would interrupt the overall look too much. In hindsight, for this method I maybe should have cut the shoulder straps a little wider than the pattern indicated, cause I think the straps are somewhat too narrow now. And for my shoulders they may have been a little further apart too, so it all covers my bra a little more. Now my bra straps actually lie next to the tank straps. But that's both super easy to adjust, so good to keep in mind for next time.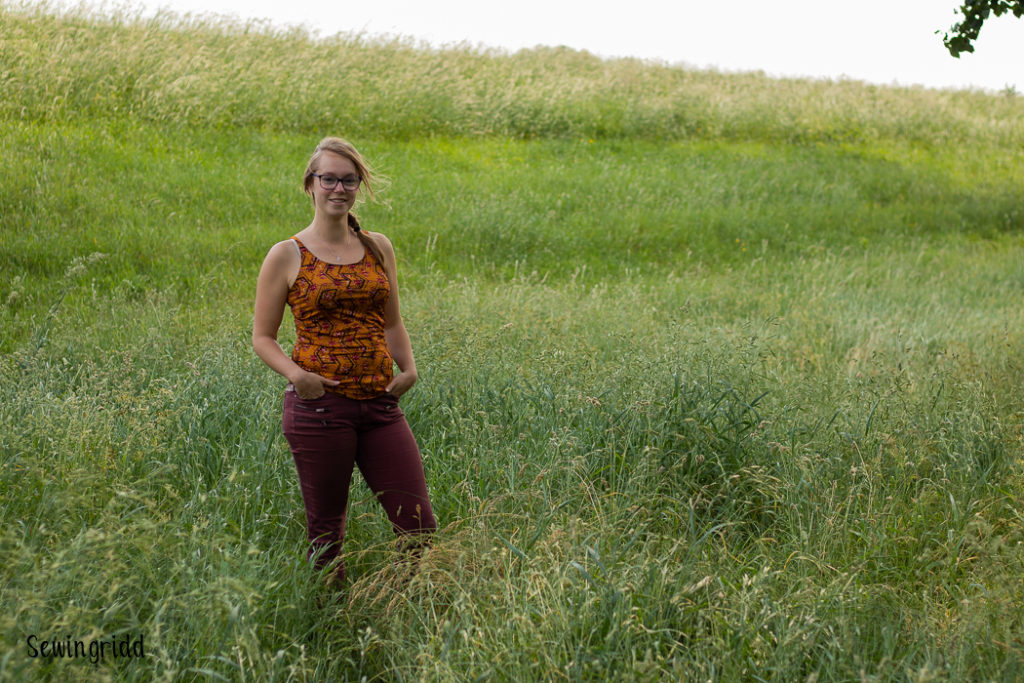 Of this pattern I made a size M. When consulting the size table I thought I would need some extra space at the waist, but it turned out the pattern was perfectly shaped already. It might be helpful that the recommended fabrics are so stretchy. Mine is a very supple slub tricot with some texture that I got at Budgetstoffen.nl.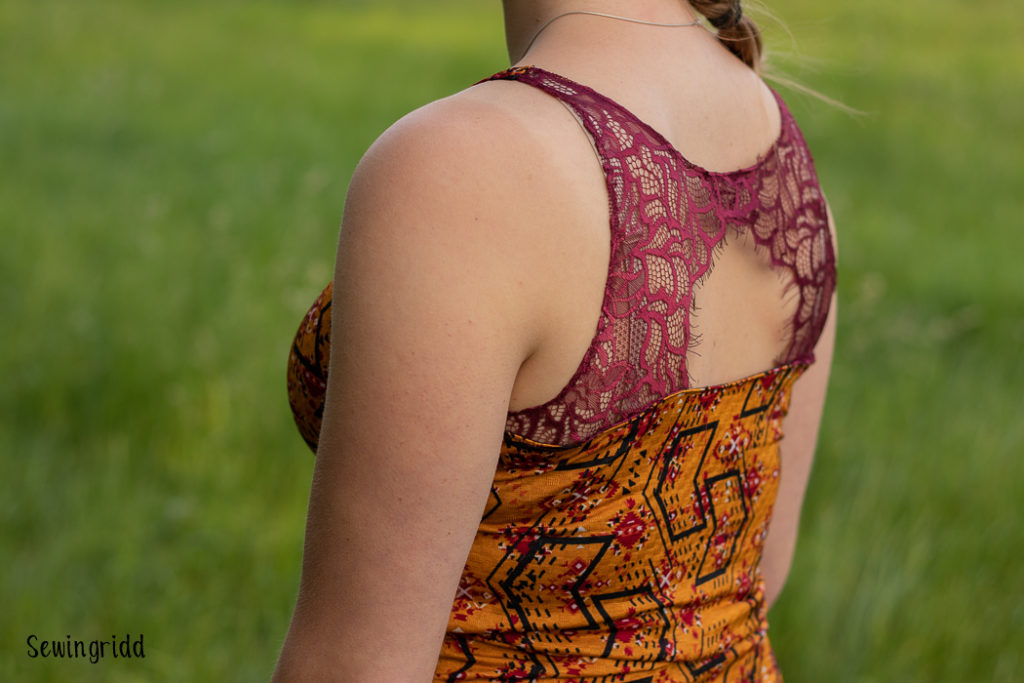 But the lace back is really the showstopper here! The lace I used I got on Aliexpress, and I used it before as sleeves on this tee. The pattern instructs to use stretch lace, but mine barely stretches. Nevertheless, I decided to use it because it's such a small piece. I thought the rest of the tank could compensate for the lack of stretch in the lace, and can confirm the finished garment does. I even had to take in the lace part a little because there was excess at the back seam. To match the lace detail I did all topstitching with the same red coloured thread. I first tried mustard, but burgundy provided a nicer and more coherent look.
Well, I just love the result!  The colour combination of the main fabric and lace works surprisingly well! Hopefully I can wear this tank often this season.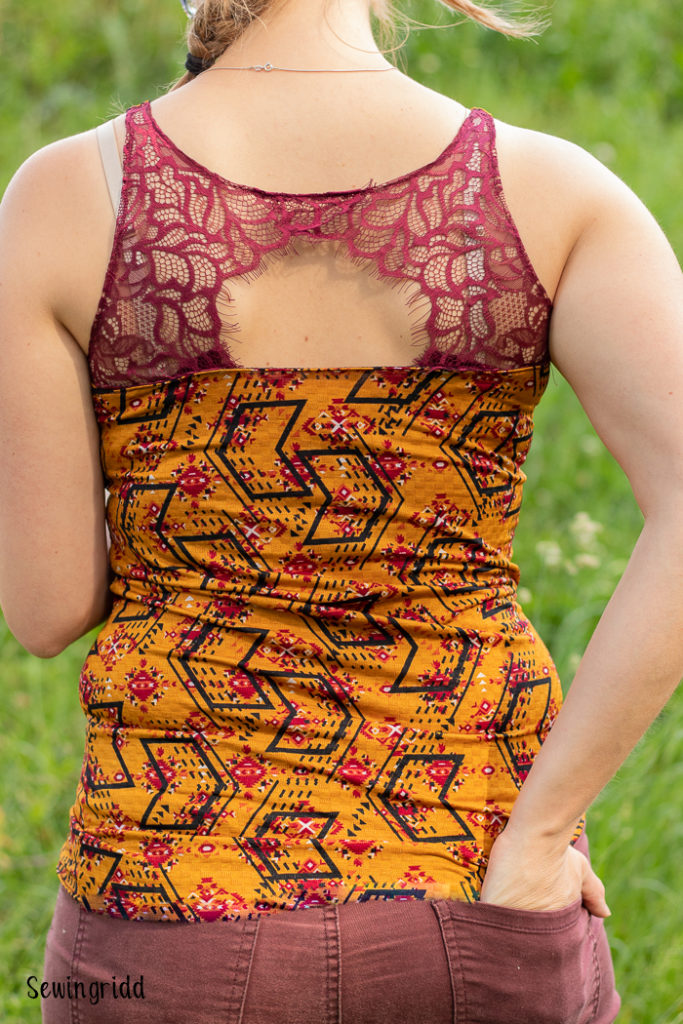 Giveaway + Discount code
And now for the important part: like I said, in the New Horizon Designs Summer Blog Tour we organize a huge giveaway! You can win three great prizes: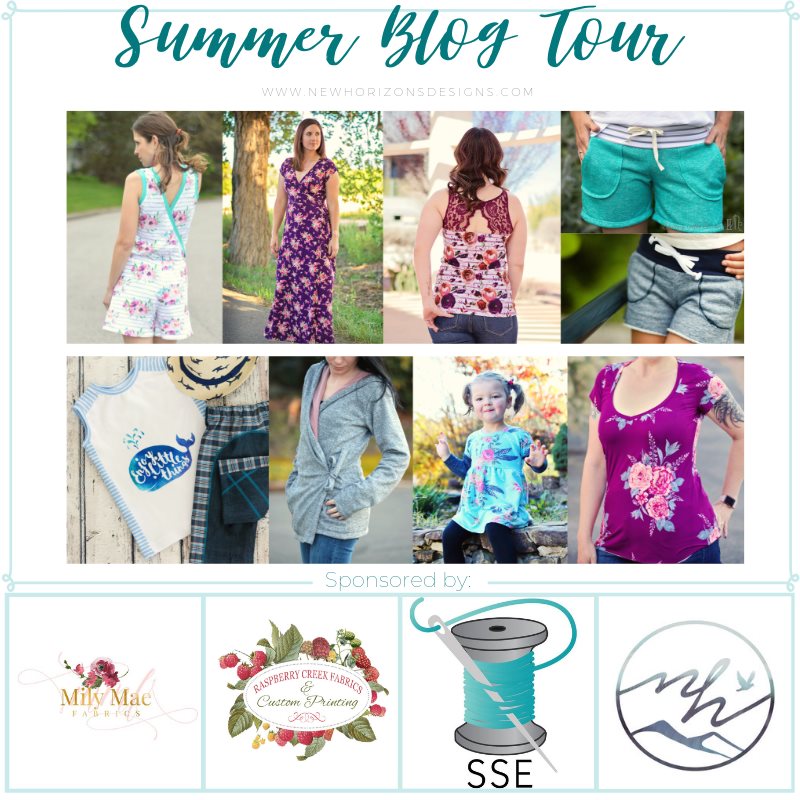 This giveaway runs from the 3rd of June to the 8th of June 2019. To gain a chance at winning, just enter the Rafflecopter:
On top of that, all patterns used in the Summer Blog Tour are on sale. These include the New Orleans Tee, Women's and girl's Portlander Pants, Swiss Army Shirt, Women's Bayside Romper, Dublin Dolman, Harbor Hoodie, Marbella Tank, and Boardwalk wrap dress.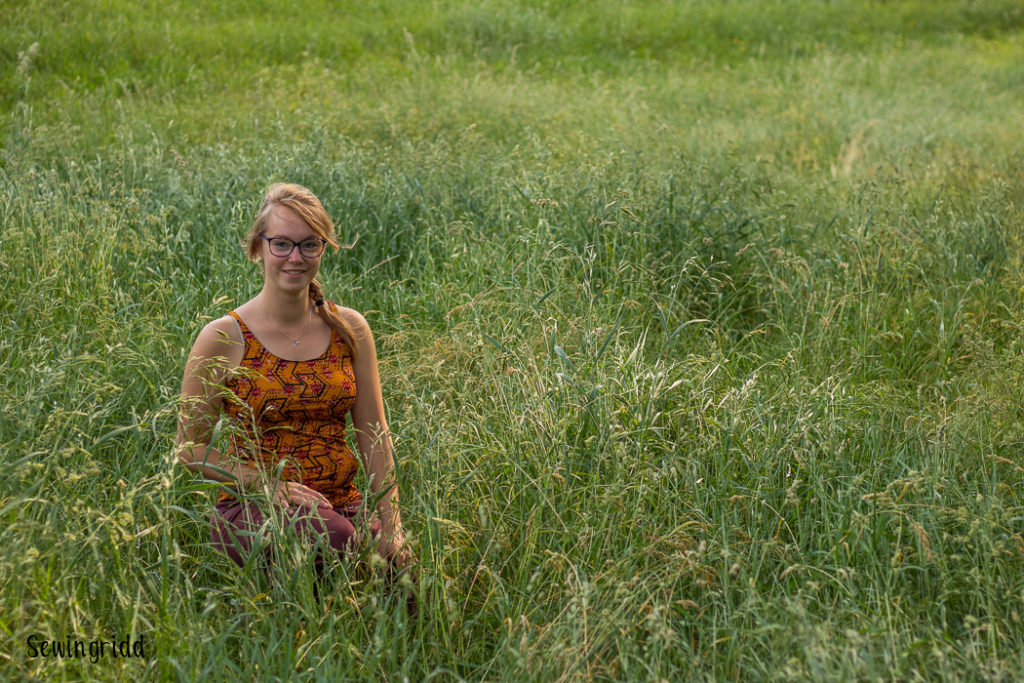 If your pattern of choice is not in that list you can still use the discount code ''NHSUMMER'' for a 10% discount on one order at New Horizon Designs until the 8th of June 2019 (midnight, PST). For example, have you already checked out my Summit Peak Hoodie?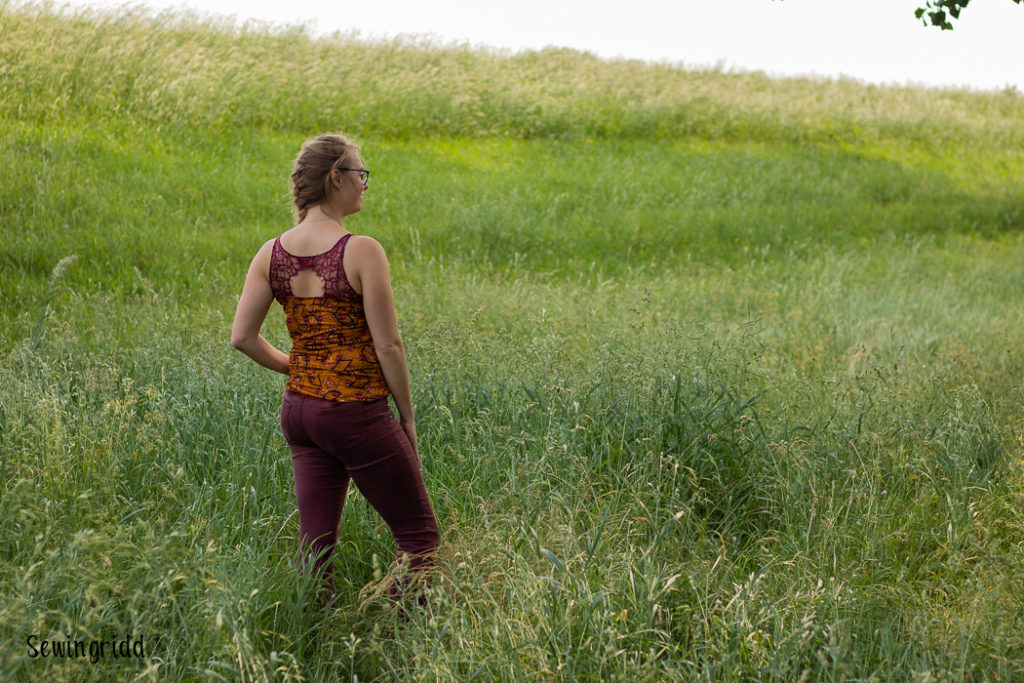 Finally, for more inspiration check out the other blogs on the tour:
Monday 3 June – Amanda Briles from Meadow Sews 
Tuesday 4 June – Ashley Griffith from Creating Ashley
Wednesday 5 June – April Baylor from Sewing Novice
Wedneday 5 June – Danielle Thomas from SewGr8ful
Thursday 6 June – Darcy Rochholz Bjertness from Sew Beeloved 
Friday 7 June – Ingrid from Sewingrid (here you are)
Friday 7 June – Yvette van Musscher from Droomstoffen
Don't wanna miss anything? Follow me on Instagram, Facebook, Bloglovin' or Pinterest and subscribe to the e-mail notifications!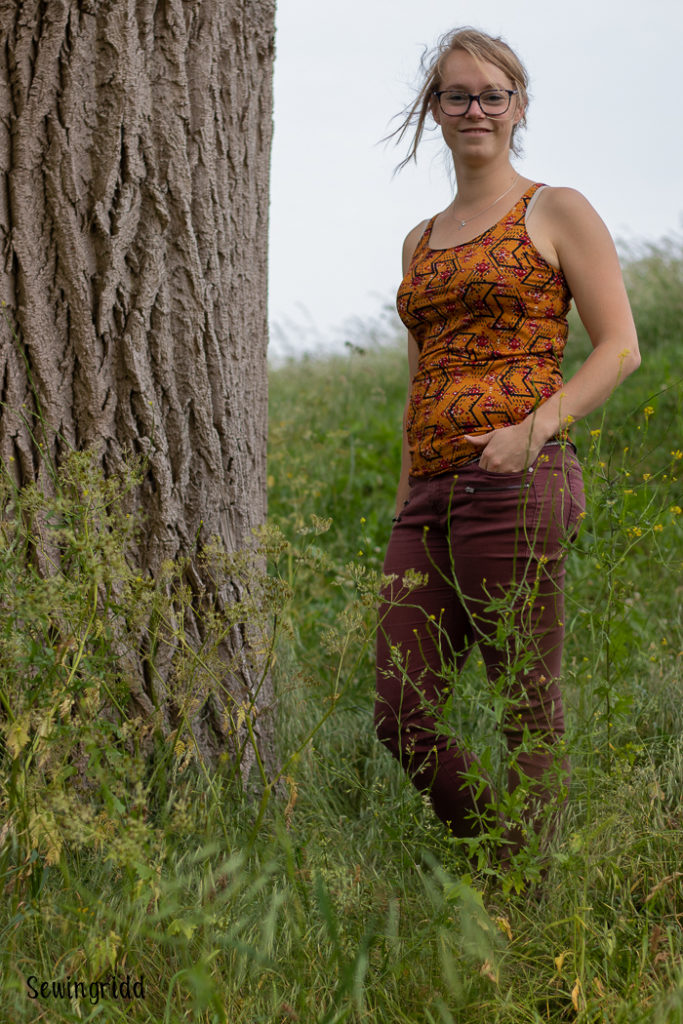 The Marbella Tank pattern was kindly provided by New Horizon Designs free of charge as part of their Summer Blog Tour. Naturally, all opinions are my own. Additionally this post contains affiliate links which means that if you purchase from one of my links I may get a small commission.