#MeMadeMay 2019 – Day 1-16
#MeMadeMay 2019 – Day 1-16
It's #MeMadeMay! This has been a thing for 10 years already. The idea is that you wear handmade items as often as possible for one month. This will refresh your view of your handmade items, and come up with new ways to combine them. You can even make it a personal goal to help you achieve this within the month of May.
It's the first time I'm participating in MeMadeMay. In previous Mays I tried to join in for some of the days, but this year I figured that I should have enough handmades to dress myself in for a whole month!
So, my goal for this month is to wear at least one handmade item each day. Of course I don't want to look the same every week, so I hope this way I'll refresh my memory of what handmades I have in my closet and how to use them in an outfit. Though, I will often wear the same outfit two days in a row, because I just don't think a garment is dirty after just one day duty, haha.
I'll show you what I wore the first 16 days of May:
Day 1: Haha oops. I had worn a handmade garment the previous day, and today I reaaaaallly wanted to wear a certain RTW blouse. Already a miss on the first day…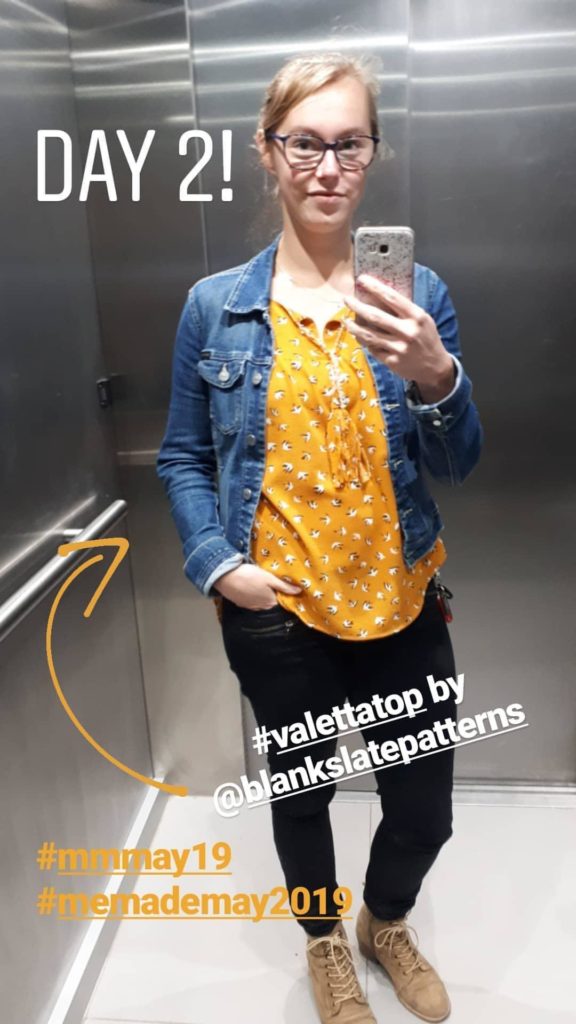 Day 2: Valetta top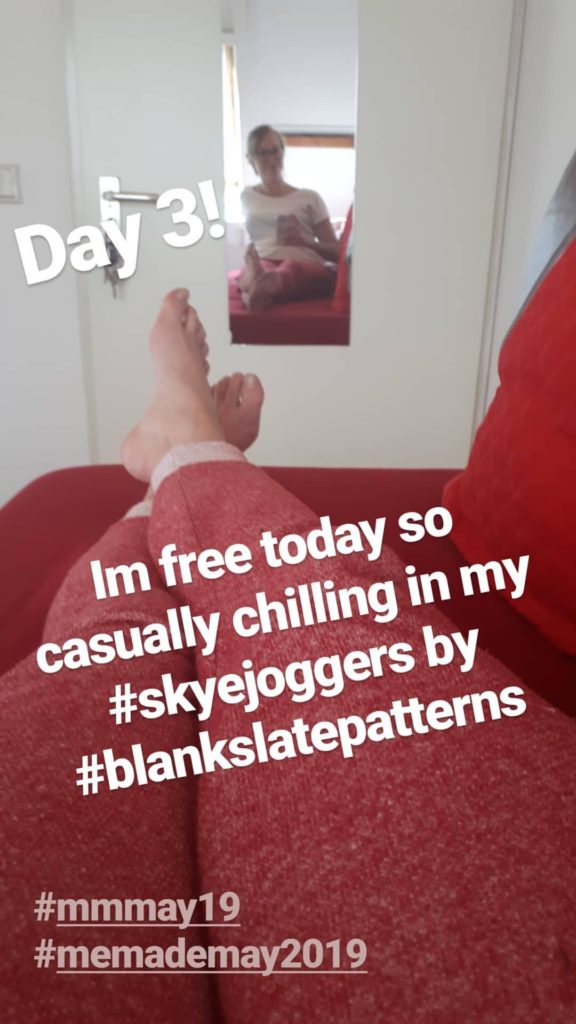 Day 3: Chilling in my Skye joggers. But that's something I actually do every night.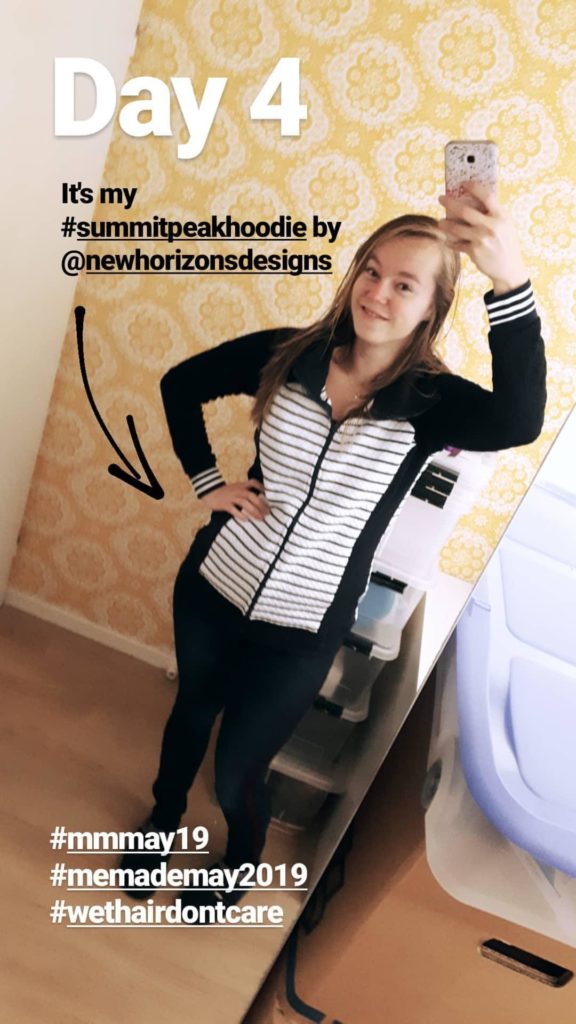 Day 4+5: Summit Peak Hoodie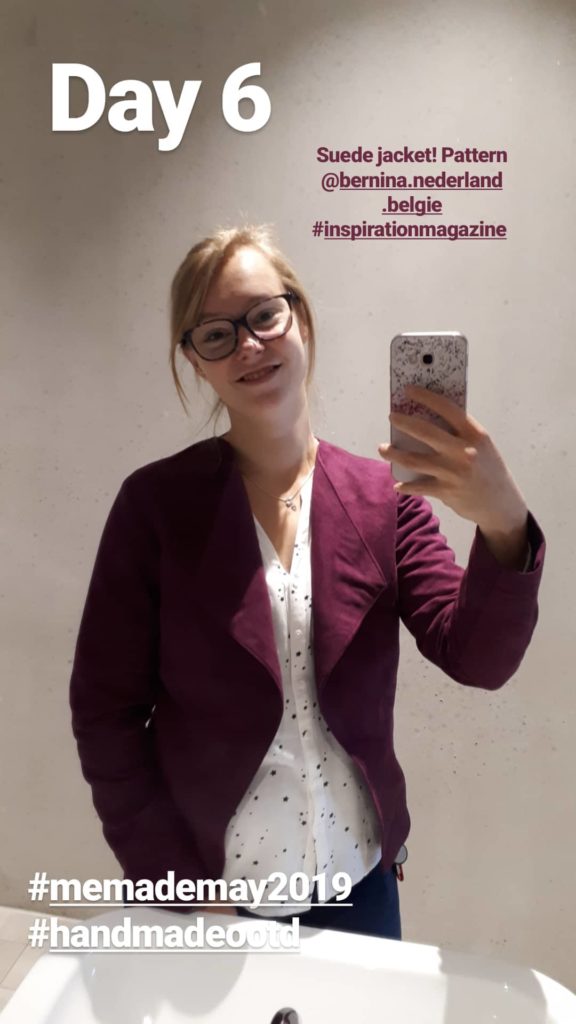 Day 6: Purple suede jacket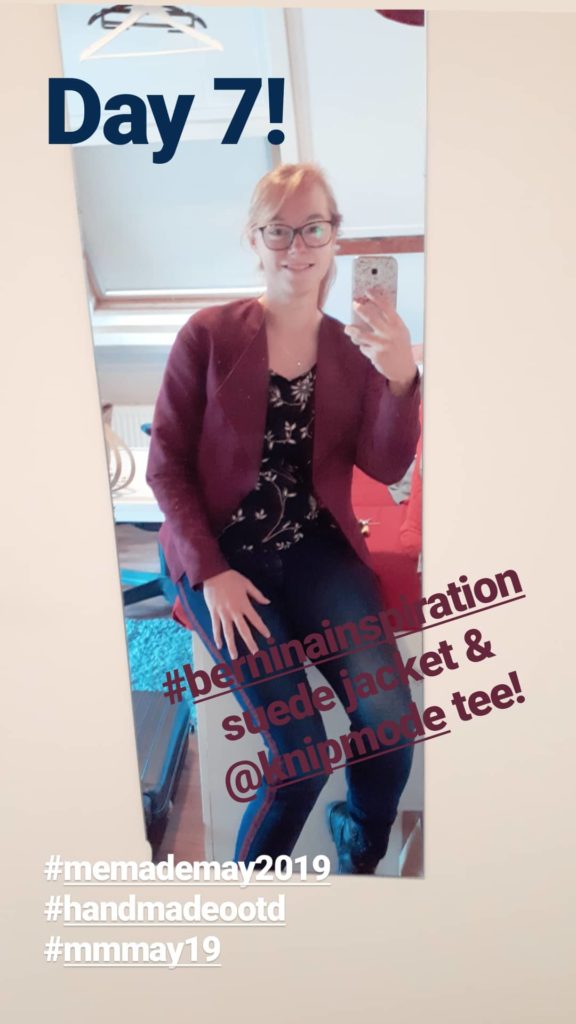 Day 7: Purple suede jacket + Knipmode keyhole neckline tee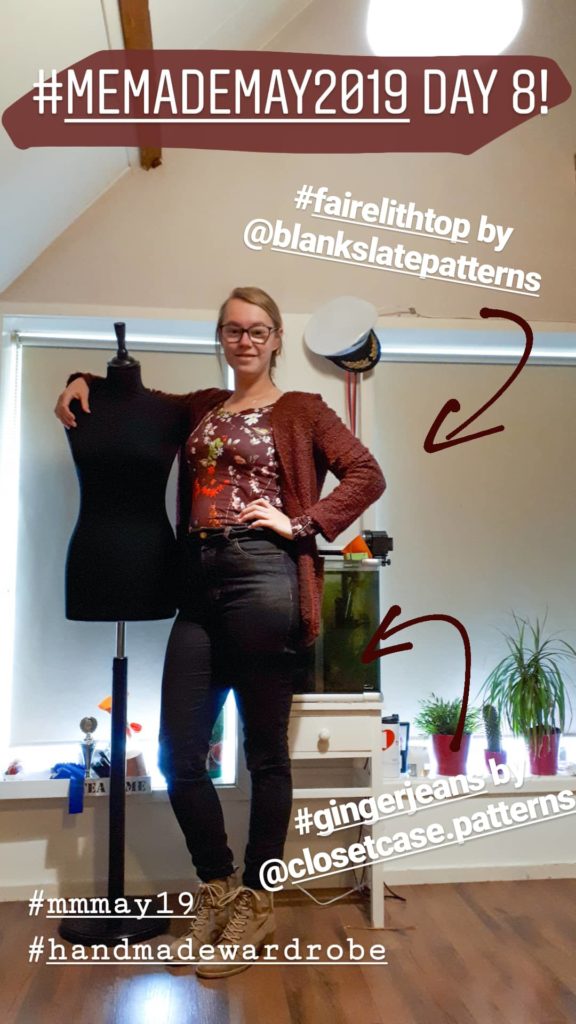 Day 8: Fairelith top + Ginger Jeans
Day 9 + 10: Ginger Jeans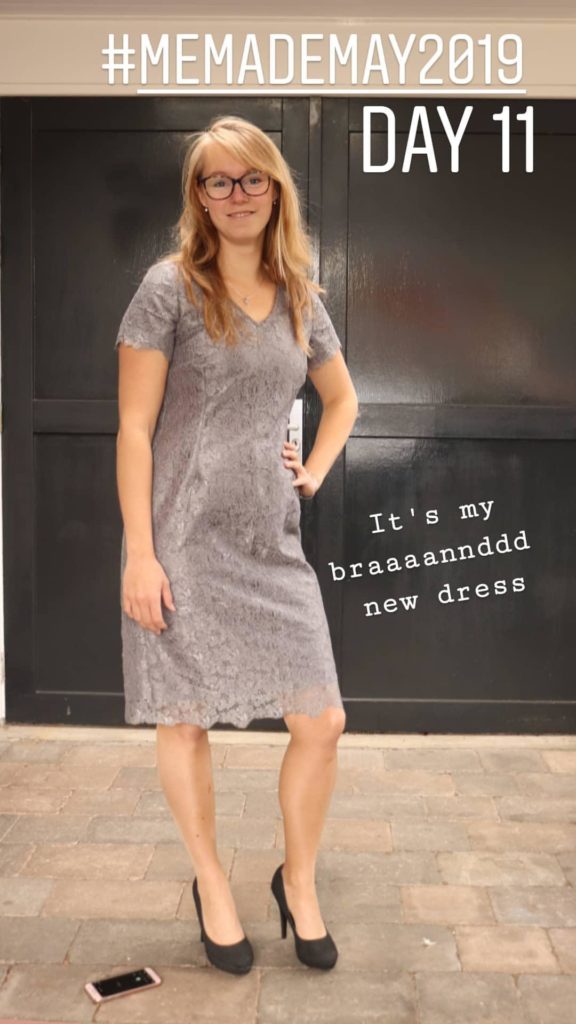 Day 11: Grey lace glitter dress which will appear on my blog shortly!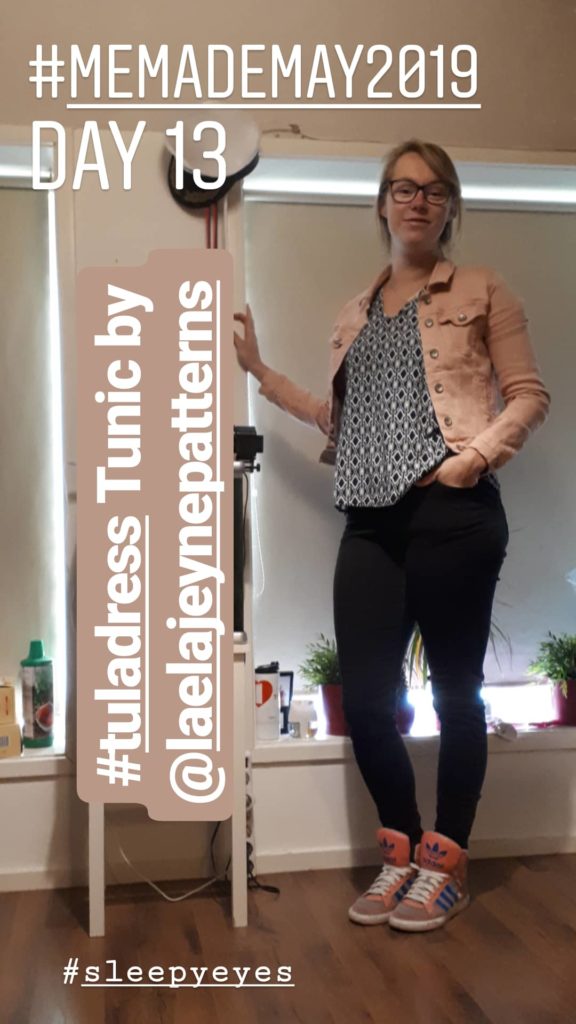 Day 13+14: Tula Tunic top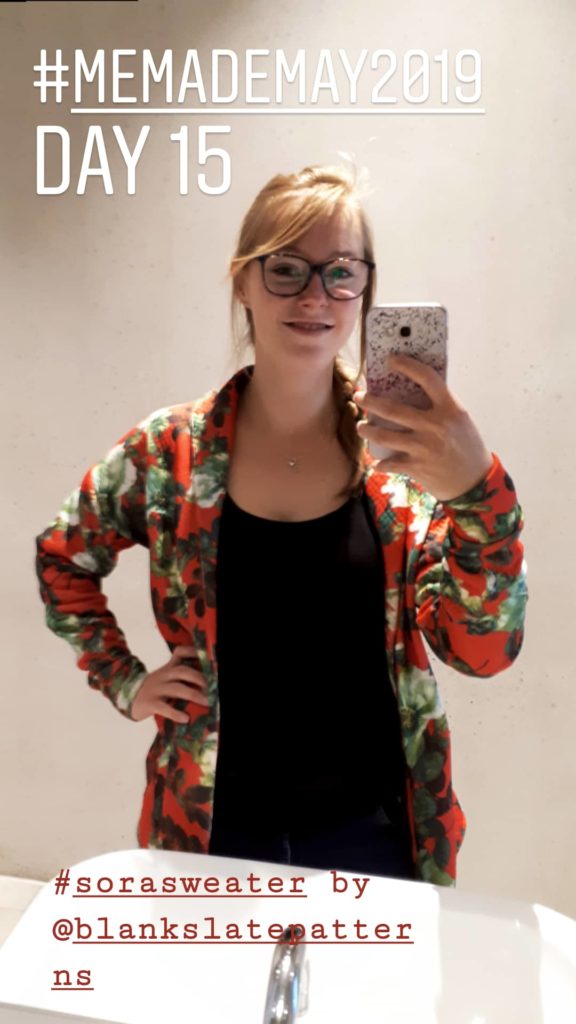 Day 15 + 16: Sora Sweater
I'm doing quite well so far! I do notice though, that I find it harder and harder to pick something to wear. I often get back to the same couple of items, also because the weather is somewhat chilly. It doesn't help that I stopped liking some Tees I made, or some fabrics washed out…
Luckily I still have half a month left to dig through my closet and find whatever handmades are hiding in the piles! I also want to use this month to see what items I really wear, and see what items I should really make! Maybe I should make a separate handmades pile for this month, so I won't overlook items… I'm very curious how the rest of this month will turn out!
Do you also participate in #MeMadeMay?
Don't wanna miss anything? Follow me on Instagram, Facebook, Bloglovin' or Pinterest and subscribe to the e-mail notifications!