#MEMADEMAY 2019 – DAY 17-31
#MEMADEMAY 2019 – DAY 17-31
That's it! My first #MeMadeMay has passed! Looking back, it was a quite long month. Thinking about it: a month is one twelfth of a year, so it's not surprising that it felt long. I think my month was successful overall, although there were some exceptions.
Sometimes I just didn't have the right handmade items for the occasion. For example when I went away on a 3 day course for work. There I wanted to dress appropriately, but also be prepared for all possible temperatures and situations. That was not always possible using handmades. Some other days I just really wanted to wear something RTW (ready to wear). This already happened to me on day 1, and again when I had bought a nice new dress later on.
Though, I did realize that it would have been possible to wear a self sewn item every day, but am still sure that that will never be a goal for me. I just really love the advantages of store bought clothes. There is so much to choose from, you can try it on before buying, and above all it's so much easier and faster. Sewing thus, is nice in addition to that, to be able to create things that are not available in stores, to make things to measure, or work with special fabrics.
I'll show you the outfits I wore the second half of May, after that I'll draw a conclusion. If you'd like to see what I wore in the first half of May, you can check out this blog.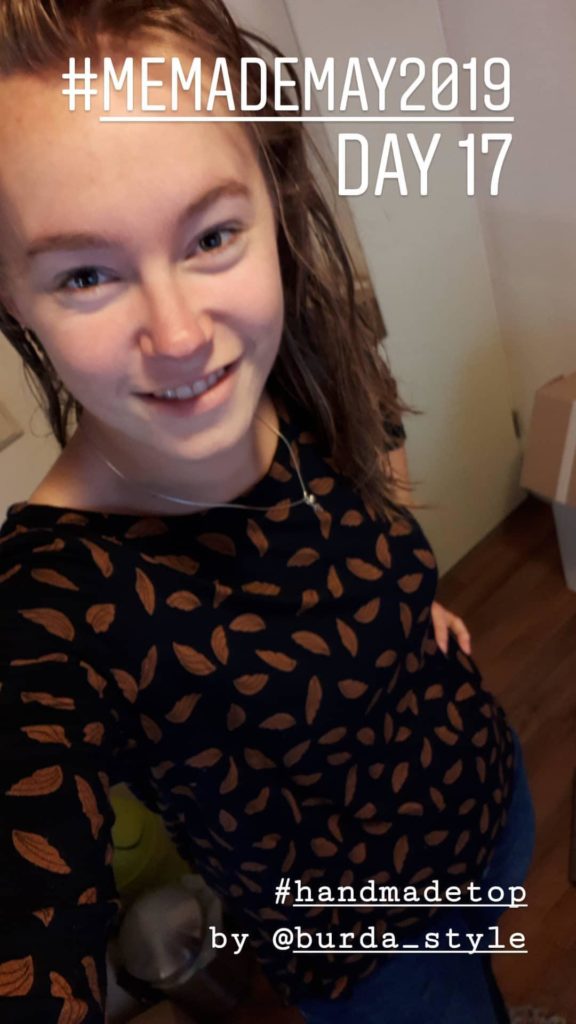 Day 17+18: Top 103 from Burda 2/2016
Day 18b: The new dress that I bought that morning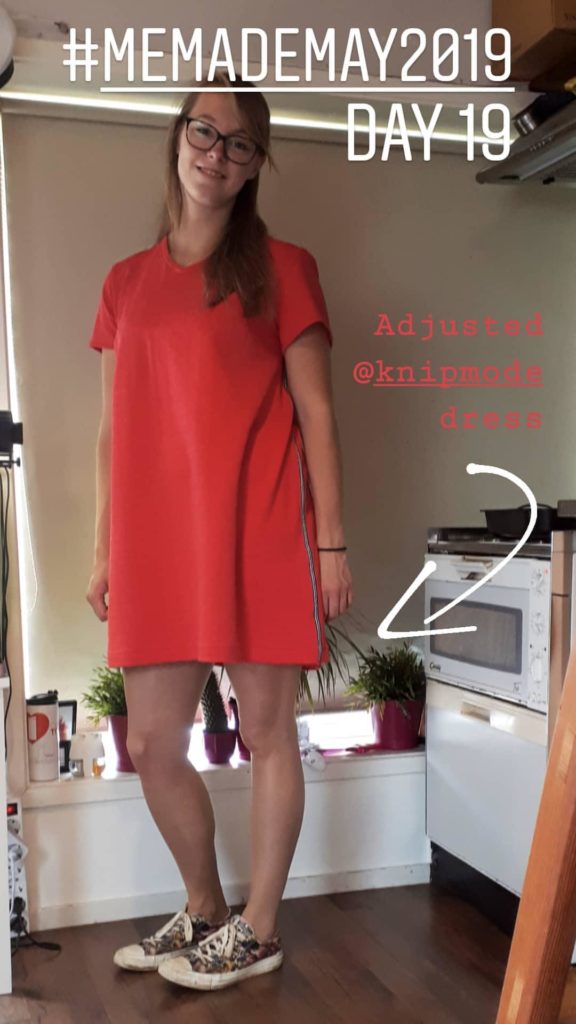 Day 19: Dress with sports stripe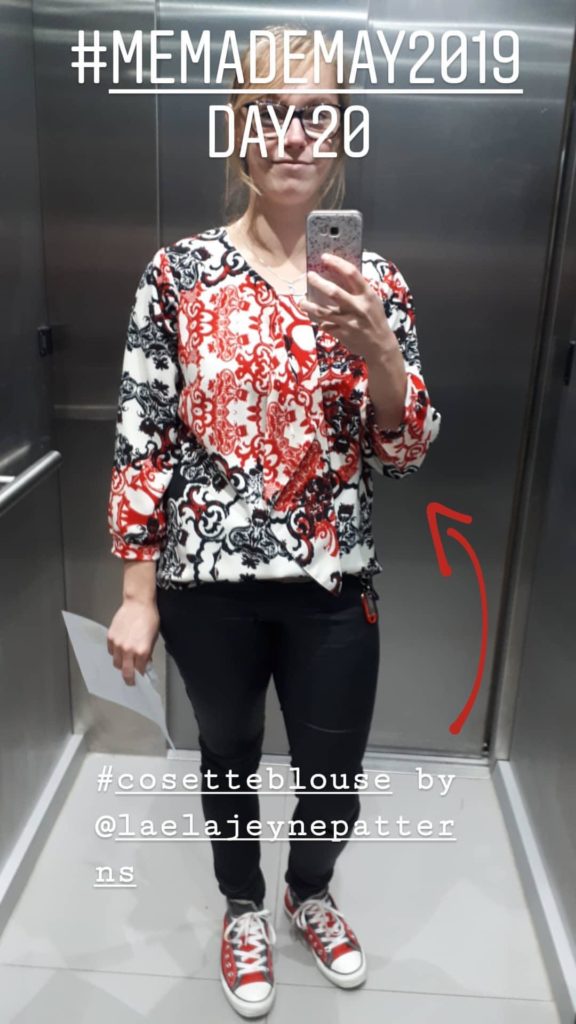 Day 20+21: Cosette blouse
Day 22: The first day of my 3 day external training for work. A handmade item could not fulfill my needs that day, haha.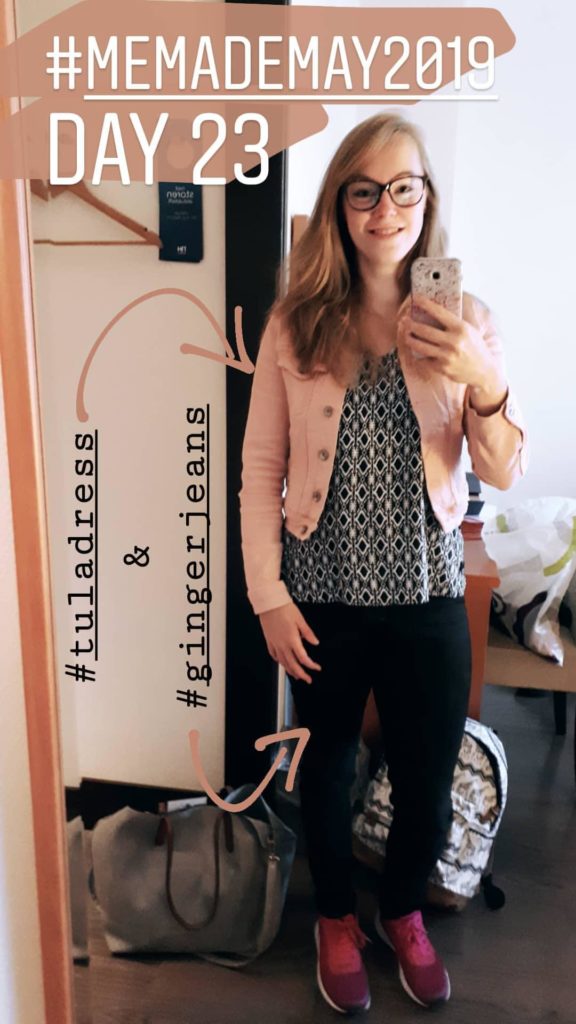 Day 23: Now I knew better what I could expect, so I pulled on my Tula dress tunic
Day 24: I again wore my brand new RTW dress. Super happy with it!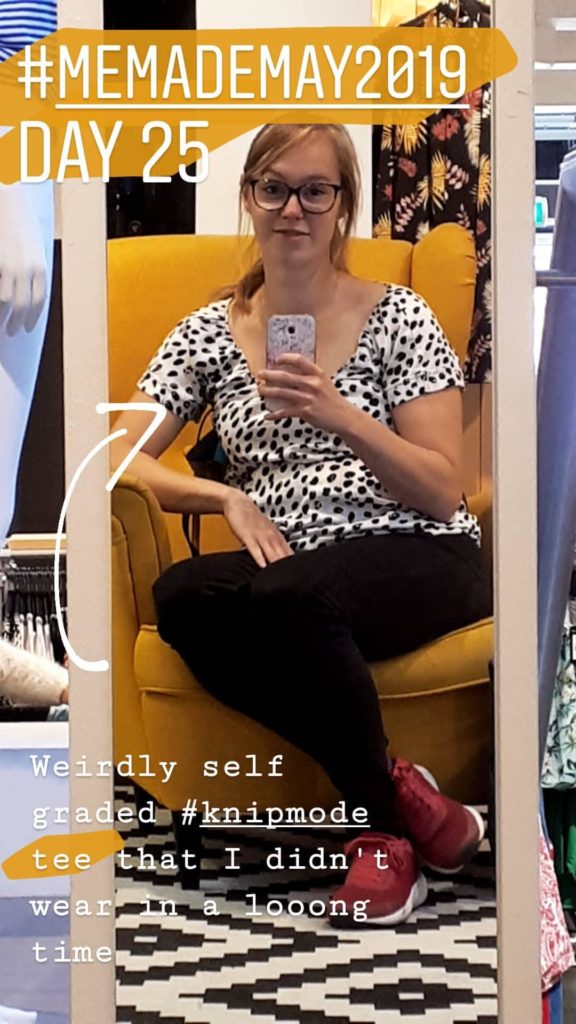 Day 25: This nice dotted top from an old Knipmode. Sadly the fabric on the front is a little damaged…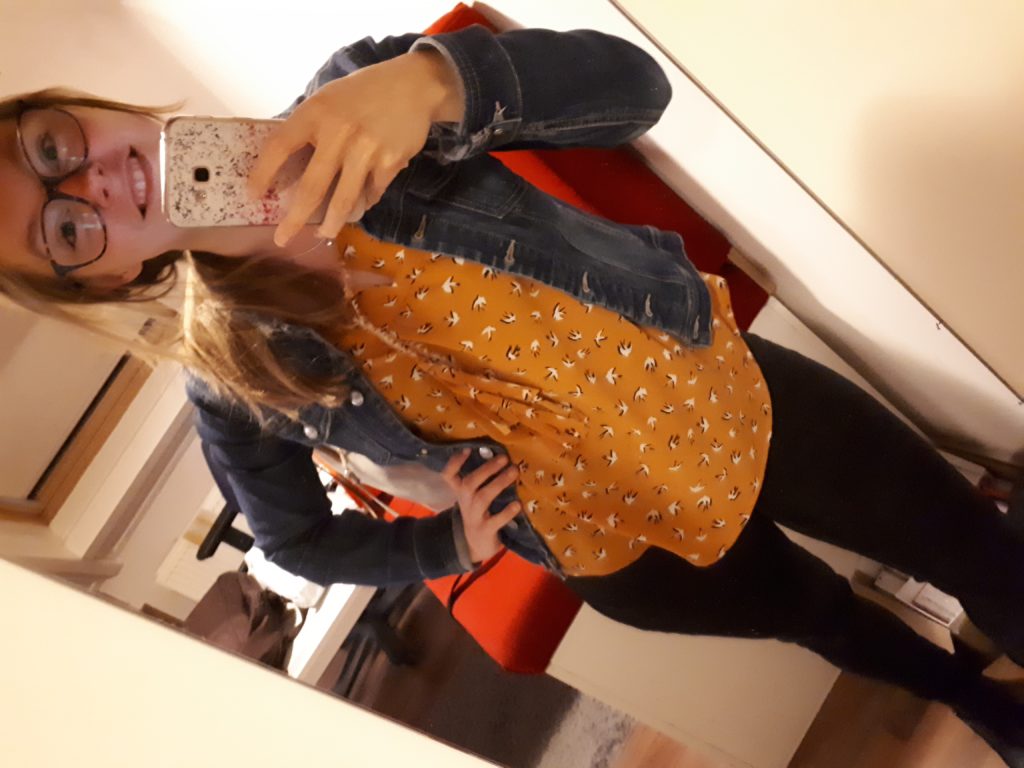 Day 26: Forgot to post the picture, but I wore my Valetta top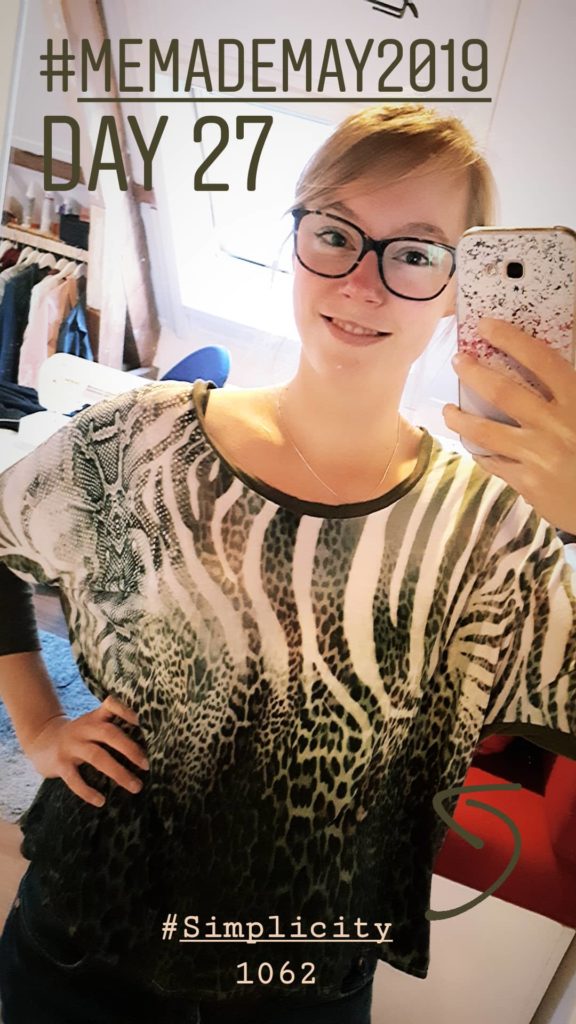 Day 27+28: Jungleprint Batwing Tee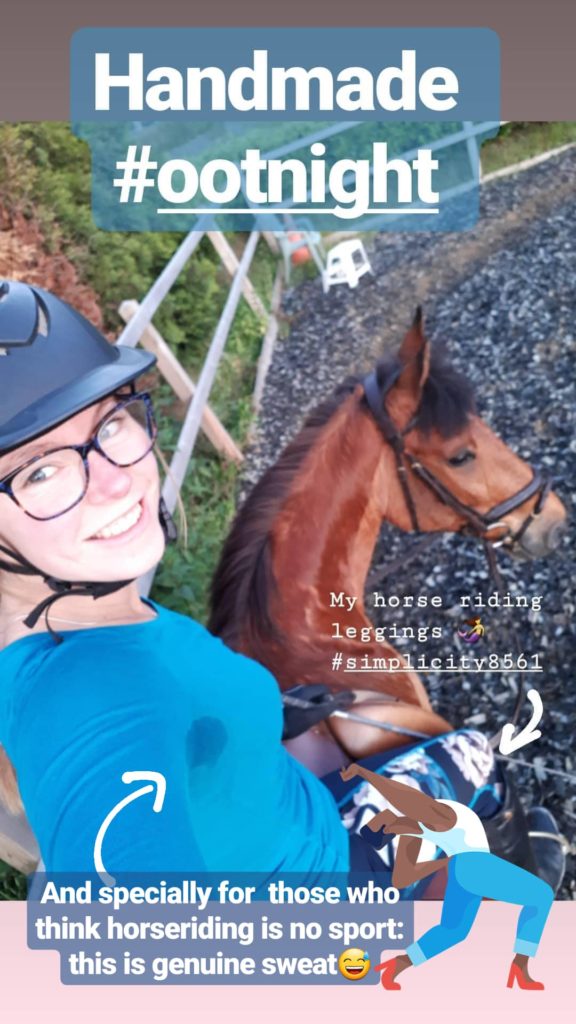 Day 28b+29b: My horseriding leggings! (See this blog for a tutorial)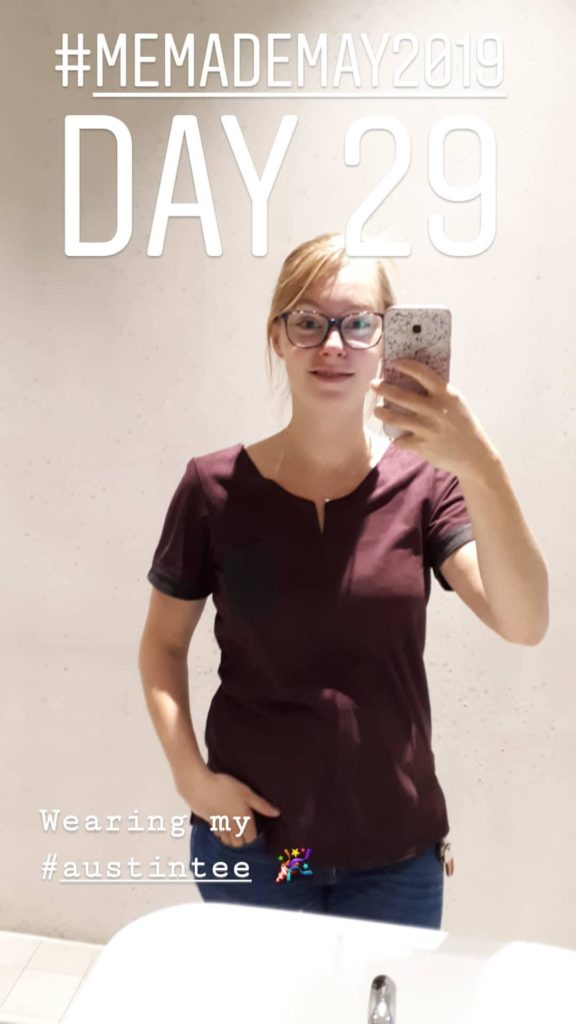 Day 29: Austin Tee (+behind the scenes)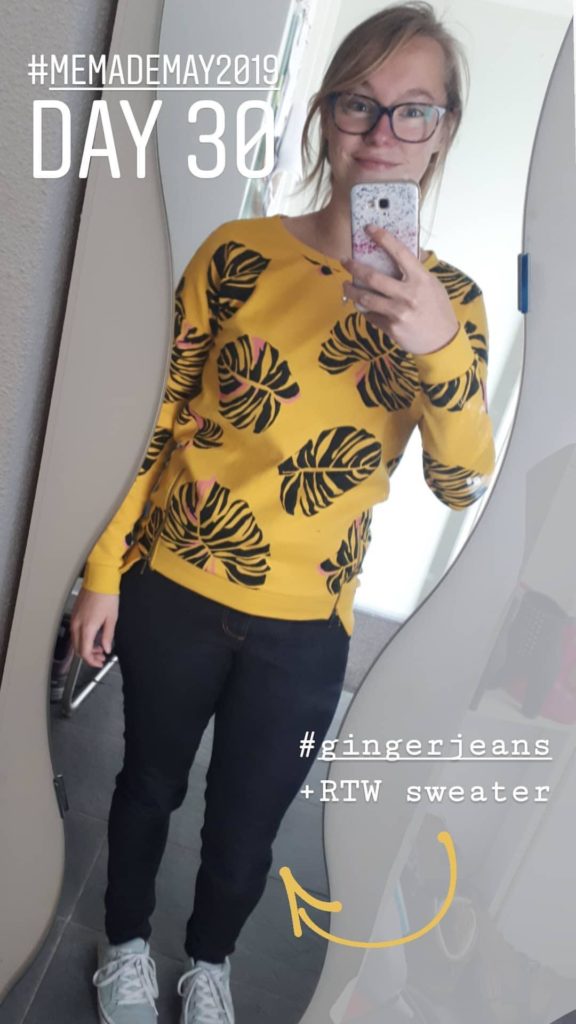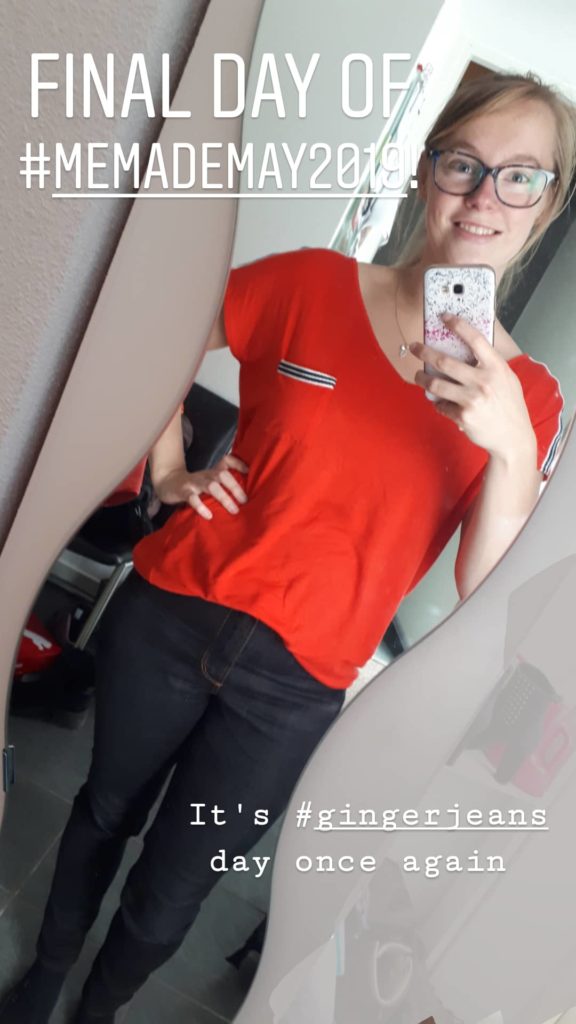 Day 30+31: Ginger jeans
Looking back, the hardest part of it all I found was that I had far less items to choose from than normally. I like to have plentiful options, so I can choose my clothes according to my mood. And not everything I have sewn is still current. Or sometimes I don't like how items look on me anymore, or the fabric got scuffed up by wear and tear. For other garments the weather was just too warm or too cold.
All in all, it still was a nice experiment. I did not really come across particular gaps in my wardrobe, that I would like to fill. Things that anyway are already on my wish list are for example: not boring basic sweaters, new T-shirts that work in a lot of combinations and stay nice, and jeeaanss!! So that basically means that I could pay more attention to how versatile my memades are. On the other hand: you could buy the basics, and save your sewing energy for special items!
On to more happy handiwork! 😀
Don't wanna miss anything? Follow me on Instagram, Facebook, Bloglovin' or Pinterest and subscribe to the e-mail notifications!