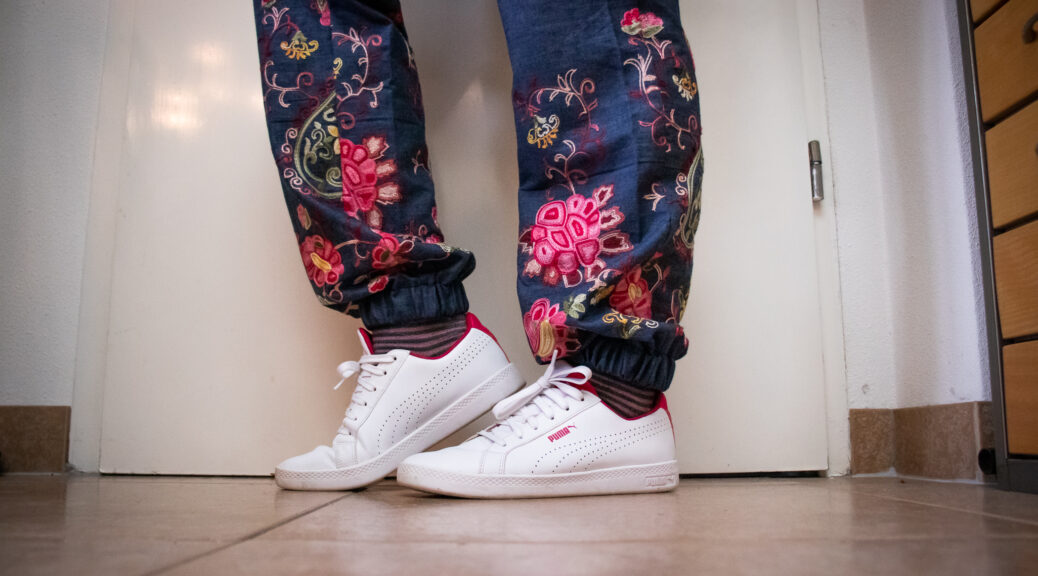 Release day! – Mickie Joggers
Release day! – Mickie Joggers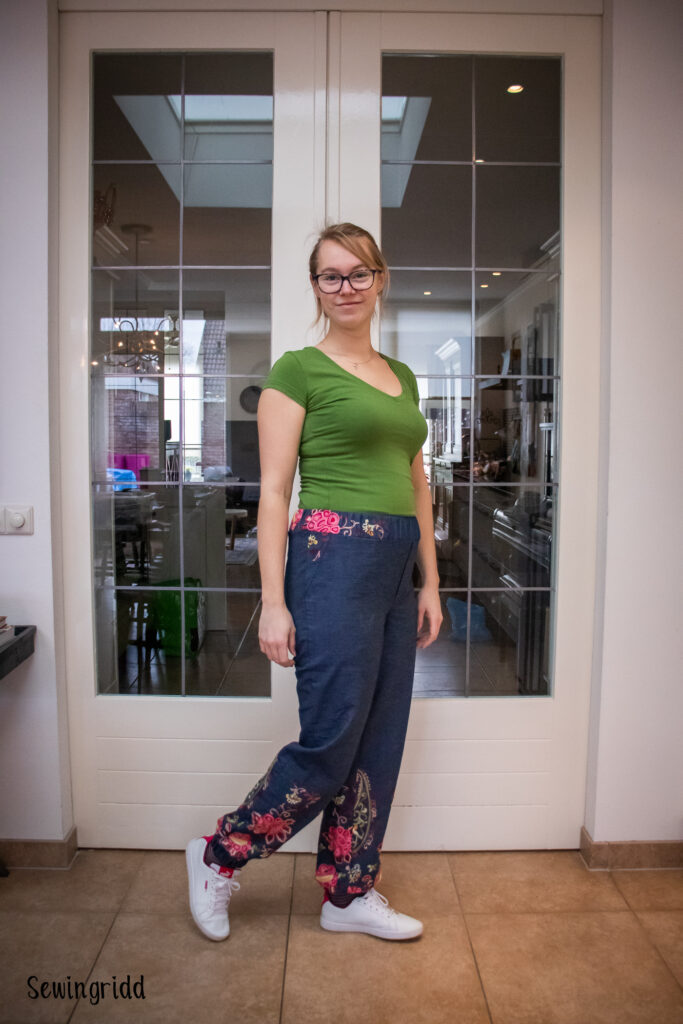 Sometimes you have these fabrics in your stash, you just don't know what projects to use them for. Fabrics that you love, but never got a purpose. That's what I had it with this fabric. After the Knipster sewing competition, it was in the goodie bag of Nooteboom Textiles. It is a thin denim look fabric with embroidered border design. I think it's a really cool material! But not something I wear every day. I have often had nice ideas to process this gem, but it just never really happened.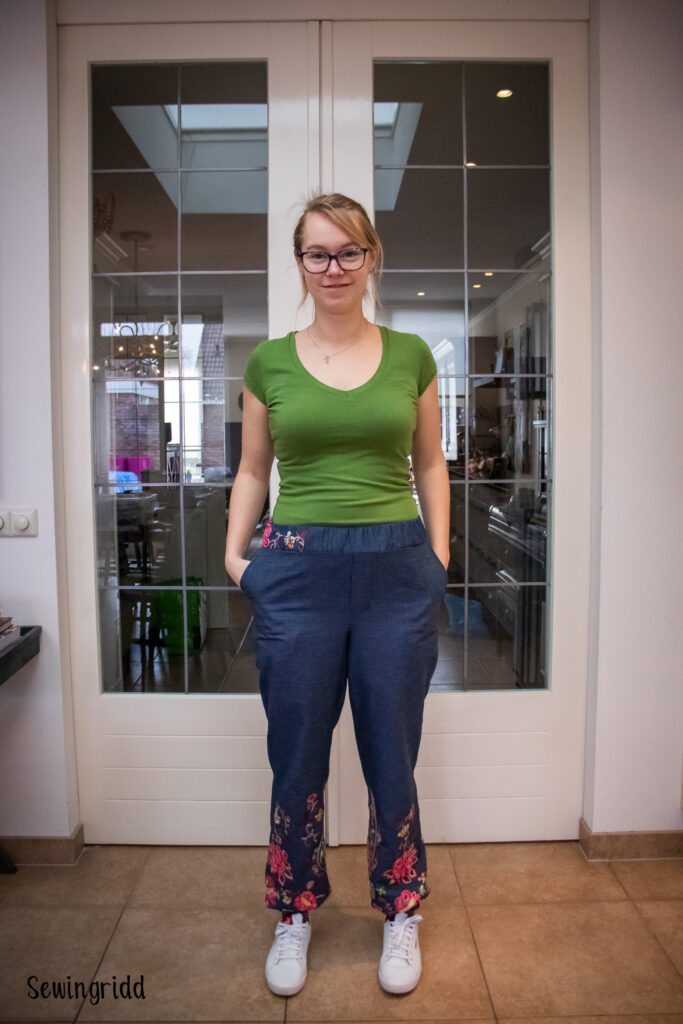 Until I saw the tester call from Petite Stitchery & co two weeks ago. They wanted to release a new pattern for jogging pants. Nothing special in itself, but you could also use it for woven fabrics. I decided to sign up and finally give this fabric a purpose. With pattern testing it is always a higher risk that your garment doesn't turn out as you hope, but I dared. A case of now or never.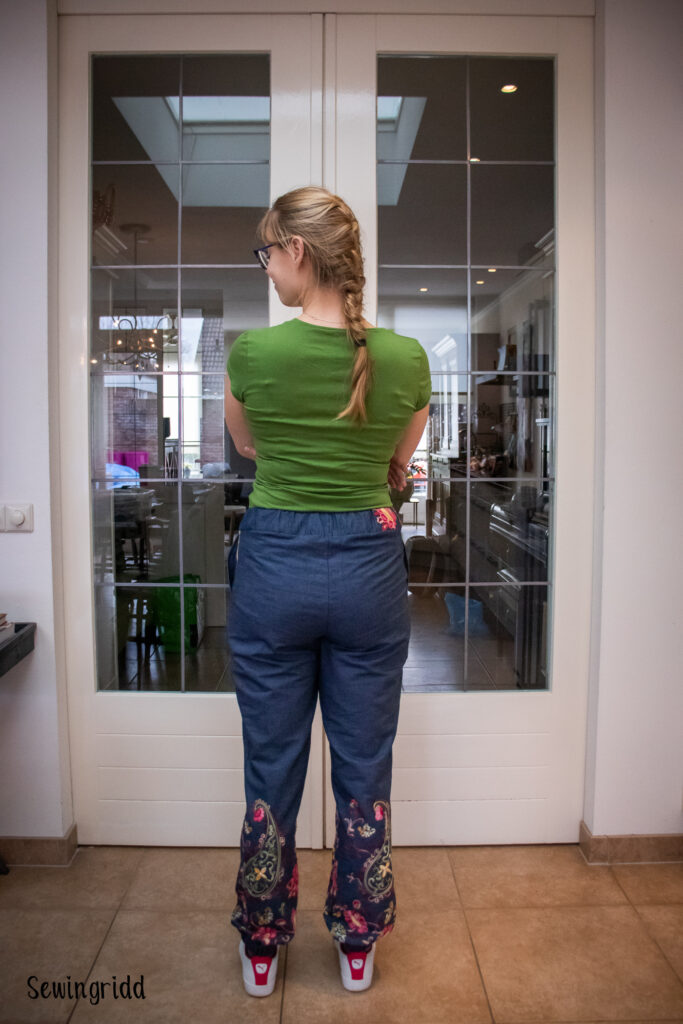 I will describe the pattern a little more. The Mickie joggers is a pattern for unisex pants, available in all size ranges from baby to adults (perfect for twinning!). The waist and ankle cuffs have elastic and you can opt for either wider or more close-fitting legs. In the back you can add welt pockets (I didn't do that, but it seriously looks great) so that you get chinos. In the front are handy deep pockets. And like I already said: you can sew it from stretch or woven fabric! As if those weren't enough options yet, you can also choose from four different lengths.
The pattern is on sale for $7 the first couple of days, so grab yours now!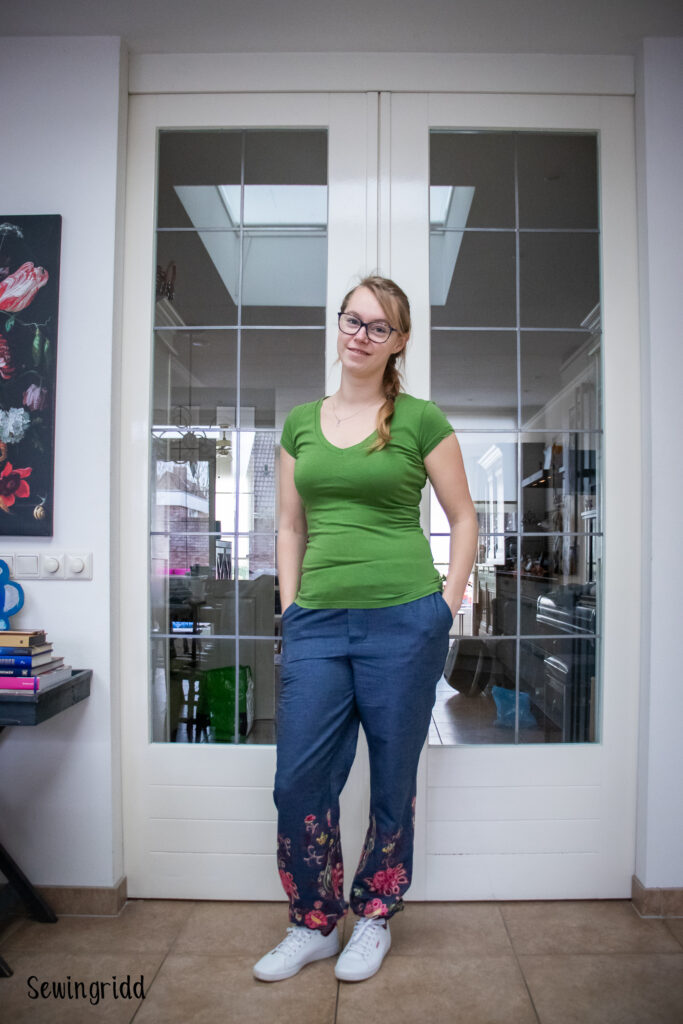 So, here is my version! Those became nice breezy summer pants. Besides being just a few centimeters too tight at the hips, my fault, I am positively surprised! They're not the best fitting pants ever, my bad because I picked the wrong size. But the pattern is a good match with the fabric, and the result is comfortable. I did find out though that the fabric wrinkles fairly quickly, so it might be less suitable for the holiday suitcase. (By the way, speaking of vacations: does anyone maybe know a nice EU holiday destination?!:))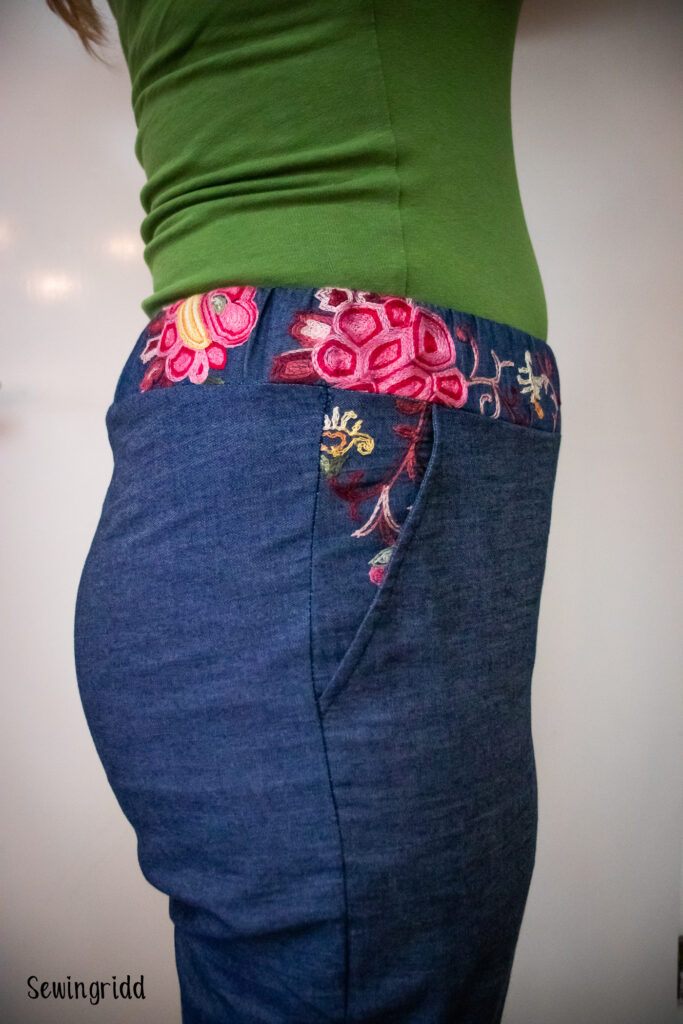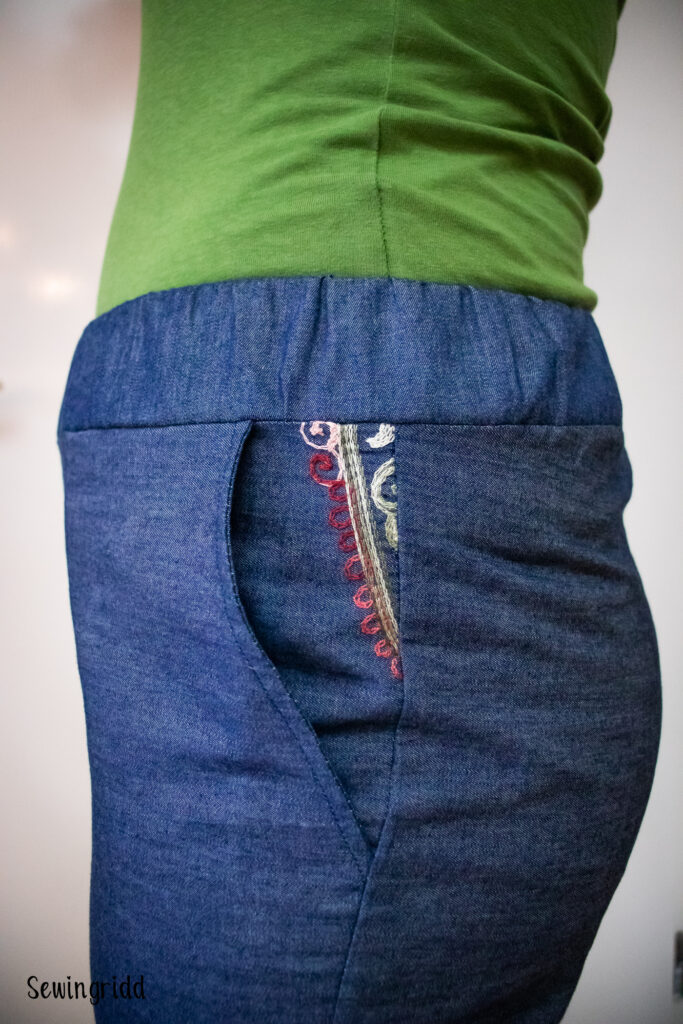 What I really liked about this project was puzzling with the embroidery print! The most obvious print is of course at the bottom of the legs, but I also brought it back on part of the waistband and in the pocket facings. Haha, the devil is in the details, huh?! Because whenever you're sewing something for yourself, you better make it unique, I think. 
Big chance that I will wear my new pants this summer!
Don't wanna miss anything? Follow me on Instagram, Facebook, Bloglovin' or Pinterest and subscribe to the e-mail notifications!
The Micky Joggers pattern was kindly provided by Petite Stitchery & co free of charge to test. Naturally, all opinions are my own. Additionally this post contains affiliate links which means that if you purchase from one of my links I may get a small commission.