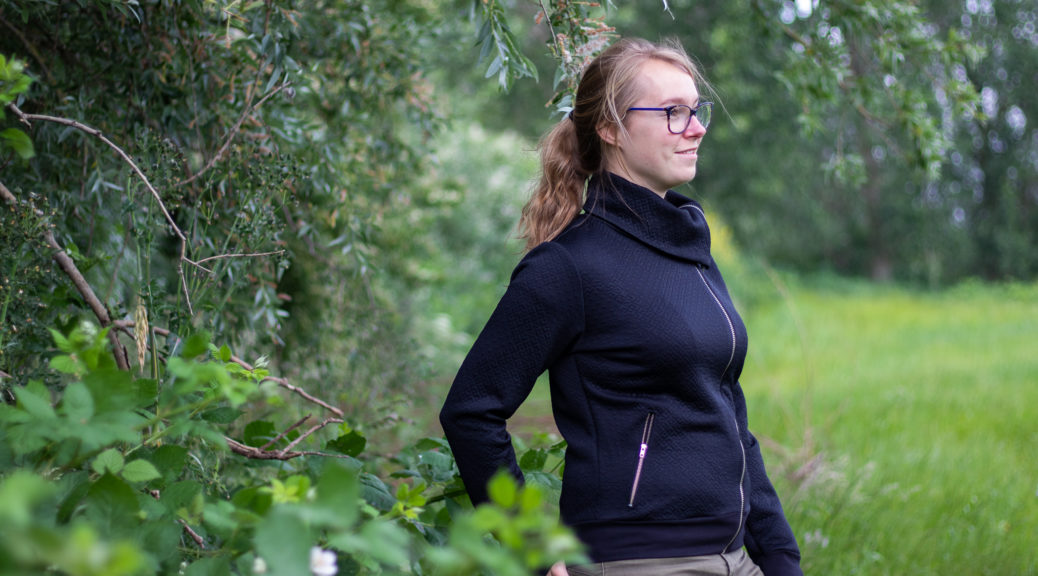 Black & Basic – Seamly Moto Sweatshirt
Black & Basic – Seamly Moto Sweatshirt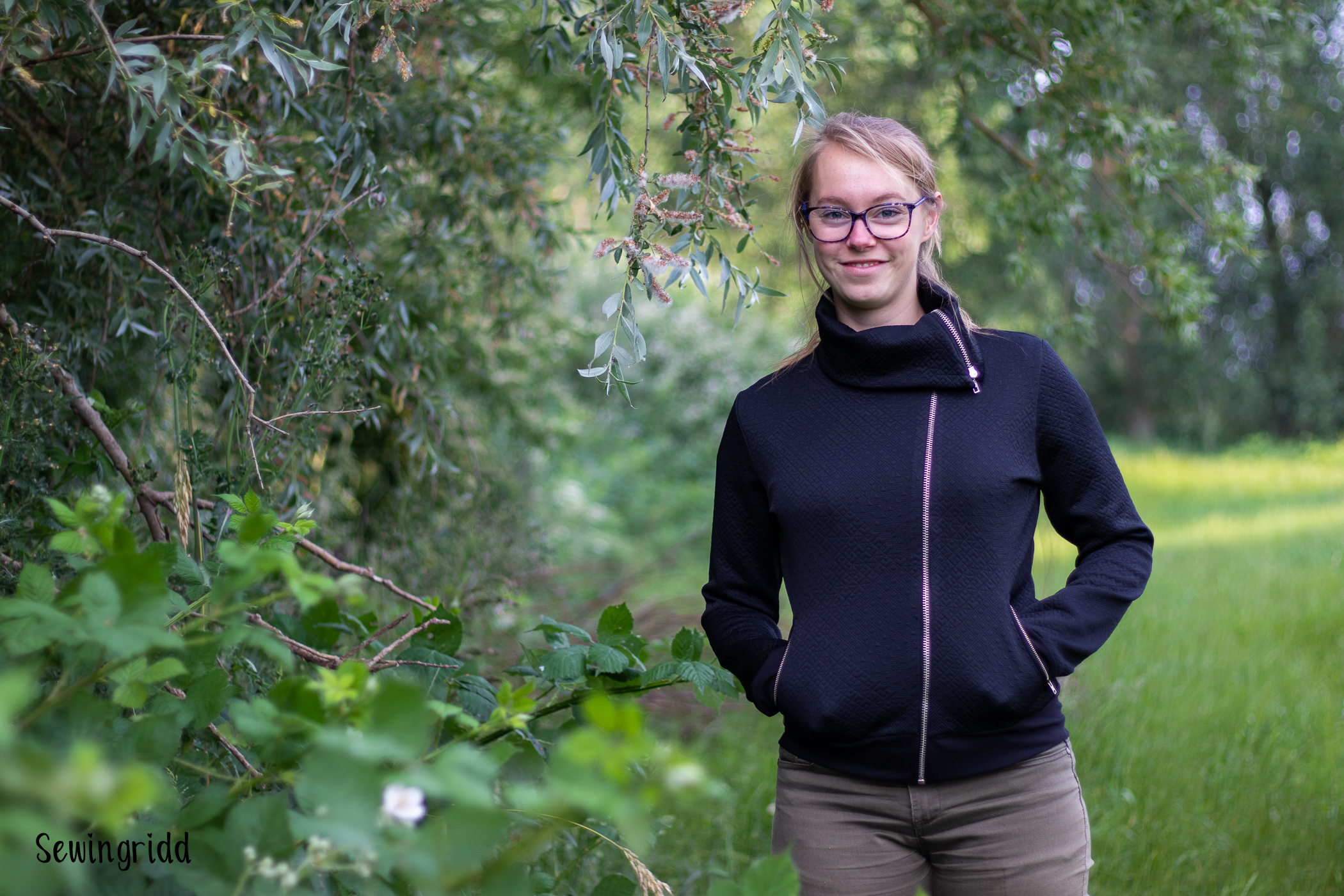 So now I'm finally back on Dutch soil, and I'm completely unjetlagged after my trip to Australia, I finally have time to finish this blog! Because in the since past summer I made this nice black sweater!
It is my own Moto Sweatshirt! I wanted to have this pattern ever since it was released, but I didn't buy it until it was on sale (genuine Dutchie yes). It took another while before I started the project. But now it is finally here! For this summer I wanted to have some sweats to pull over a Tee when I'm cold. So I wanted basic sweatshirts, but nothing too boring! I tackled the Summit Peak Hoodie once before, so now it was time for my Moto Sweatshirt!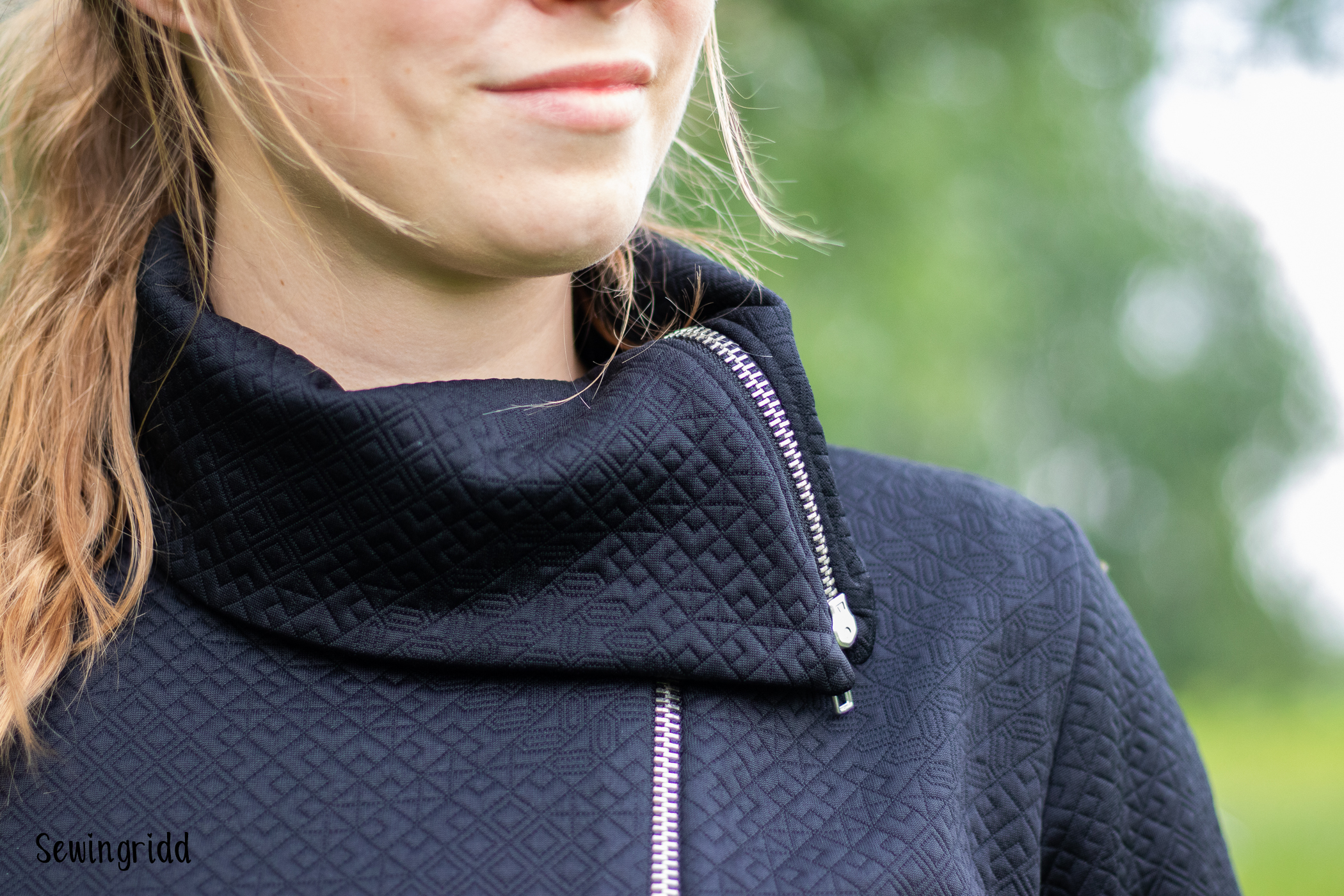 The Moto Sweatshirt is a pattern designed by Seamly, available in the Indisew webshop. The pattern makes a cool shaped sweater with fold-over collar, diagonal zip, and waist and wrist cuffs. The shape is quite feminine in my opinion, and the length somewhat cropped. The size you pick largely determines how tight or wide the sweatshirt will fit. I measured exactly between sizes M and L. I decided to make a size M, because I wanted it to fit a little more snugly. A size L would have been a little looser, which probably also looks great but maybe for another time!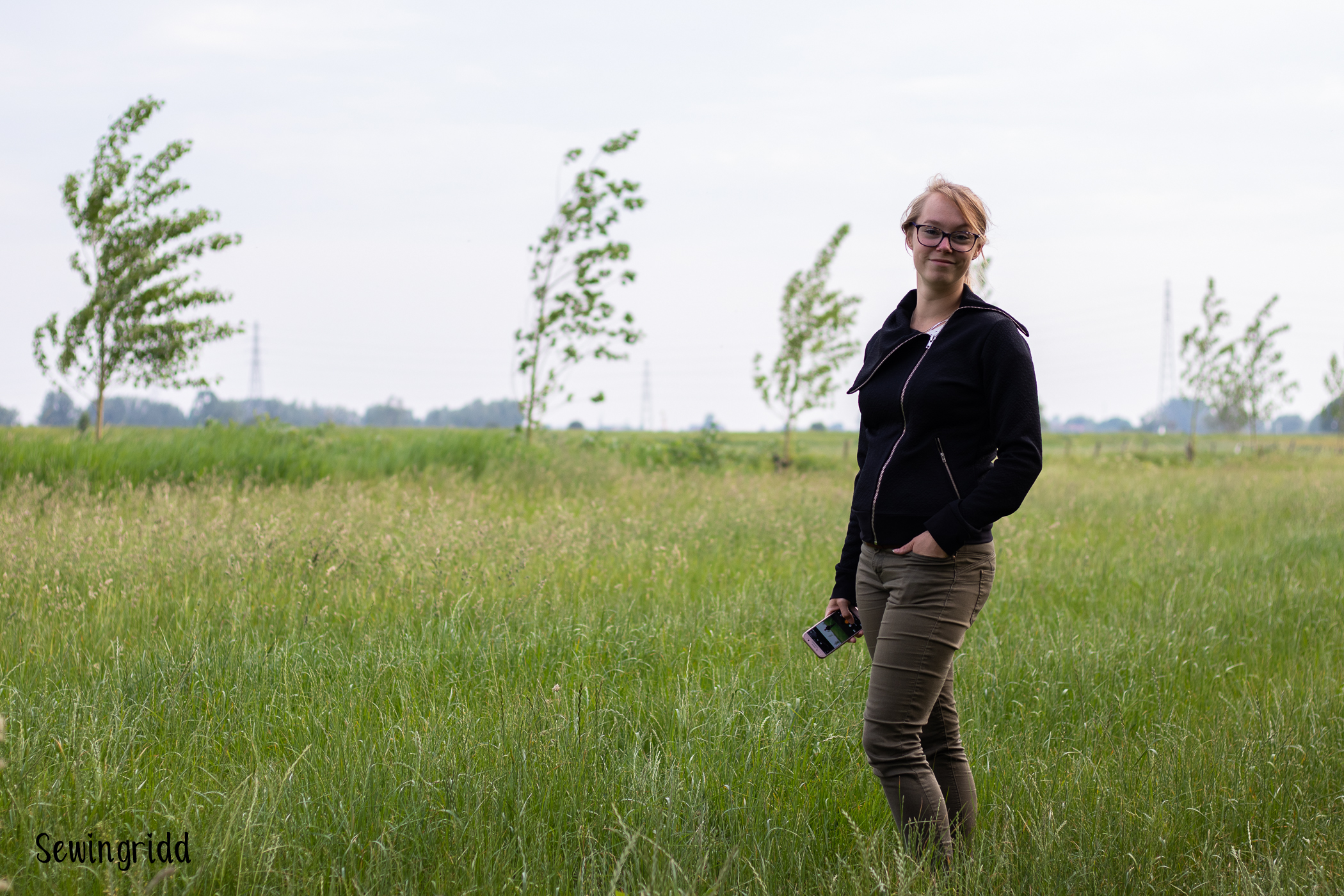 The fabric I picked came from my stash. I bought it a long time ago at a fabric market event. I really like the texture of the fabric! It makes the fabric a little thicker, which results in firmer and warmer material. The cuffs were cut from a remnant thin black tricot I previously used on my Knipster zebra bomber. In hindsight I maybe should have used a little thicker fabric instead of this knit, because the cuff seems quite tight at the waist, and the thinness emphasizes my muffin top shape, haha. The zippers I bought at the local market. I wanted to use 3 similar zips, ending me up with these metal ones. That may not have been the ideal choice, cause these zippers sometimes run rough, but we will see in the long run.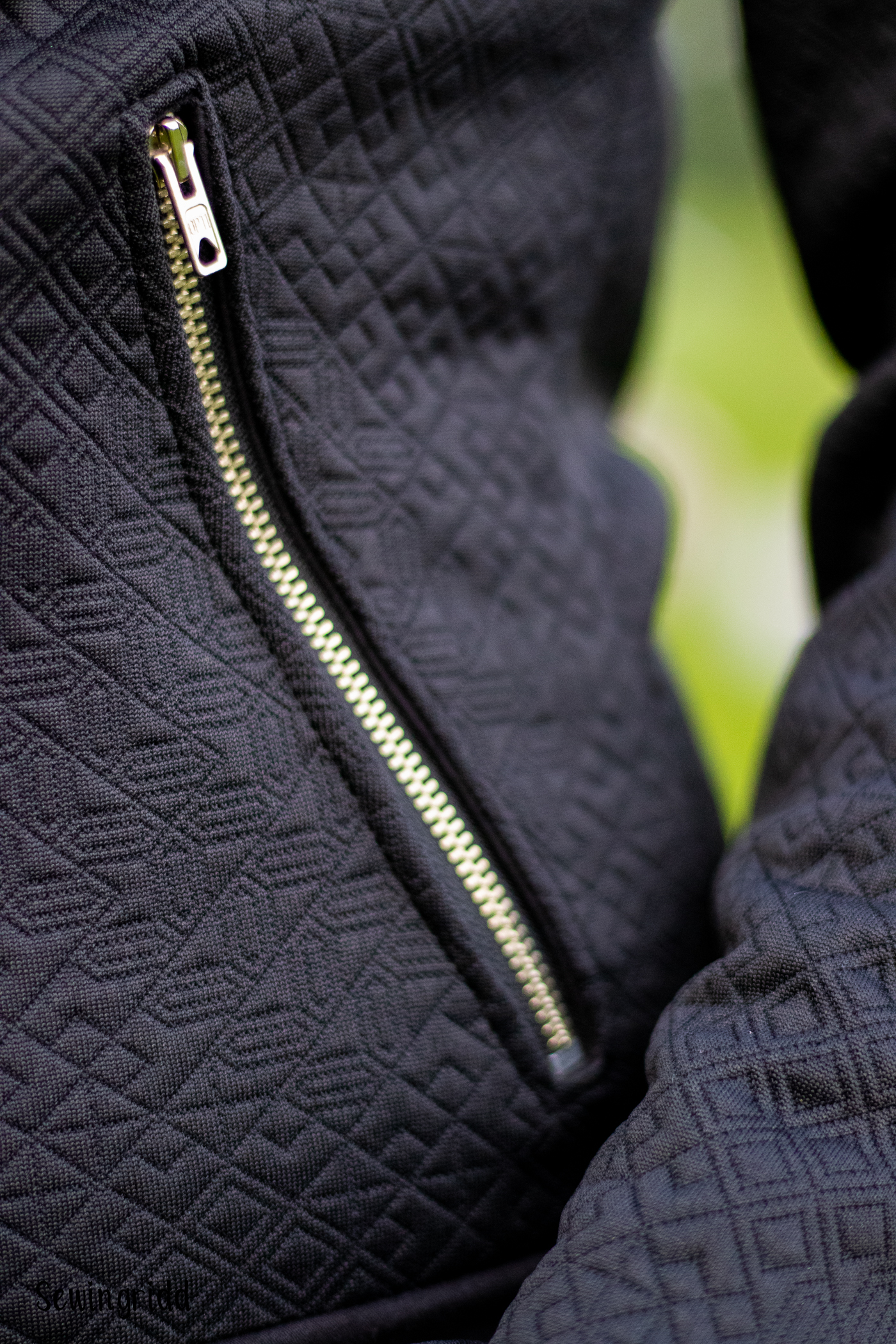 Surprisingly, the sewing process was again easier than expected. I think the project looked quite complicated on forehand, but due to the clear instructions it did not feel complicated at all! I had never sewn these type of pockets before, but the description was super easy to follow. Though, sometimes I had to pay extra attention what part needed to go where. Because of the diagonal zipper some parts are cut at a slant and feel somewhat counter intuitive. Especially with the collar I found this complicated. It was sewn on the opposite way I expected.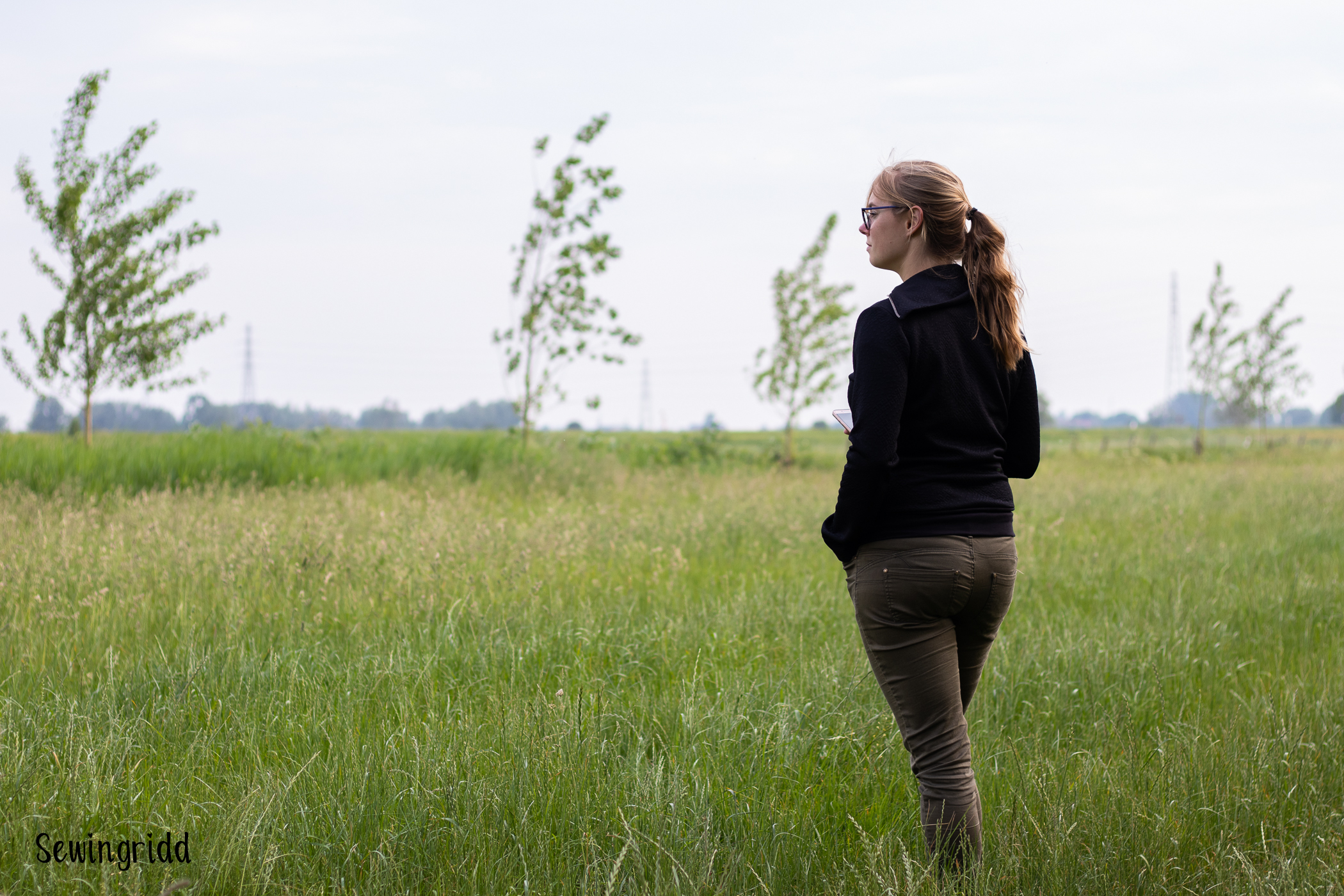 I'm really happy with the result! I really like the pattern, although it's a little short for me. Of course, that is part of the pattern and style, but I think it's a shame when your back still gets chilly while you're wearing a sweater. I also need to pay attention with which jeans I pair my Moto Sweatshirt. The (too) tight waistband sometimes draws attention to my belly. Maybe I should also cut it a little wider next time, and thus from thicker fabric.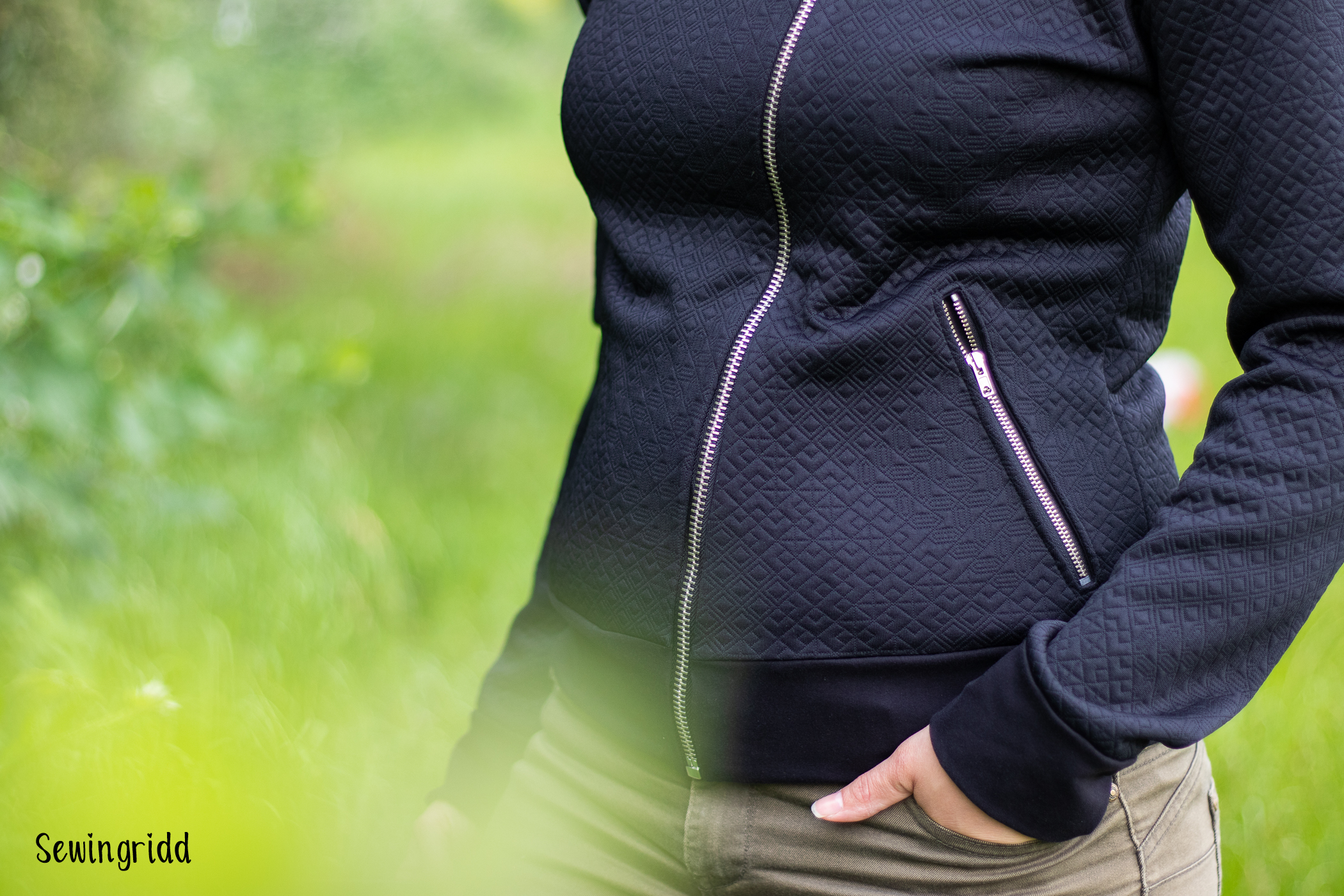 Nevertheless, I have already worn it often this past summer, mainly to work. Sitting under the air conditioner, that fold over collar is really extra great! I think this sweatshirt is extra suitable for a work environment, because it's neater and more dressed than a normal sweater. One disadvantage is that you always do have to zip it up. When you wear the Moto Sweatshirt without closing the zipper, the front parts and collar hang quite weirdly, haha. I would love to make this one again. I'll just have to wait a while until I need more sweatshirts.
So in conclusion: super nice and comfortable sweater! It again proofs that black and basic doesn't need to be boring!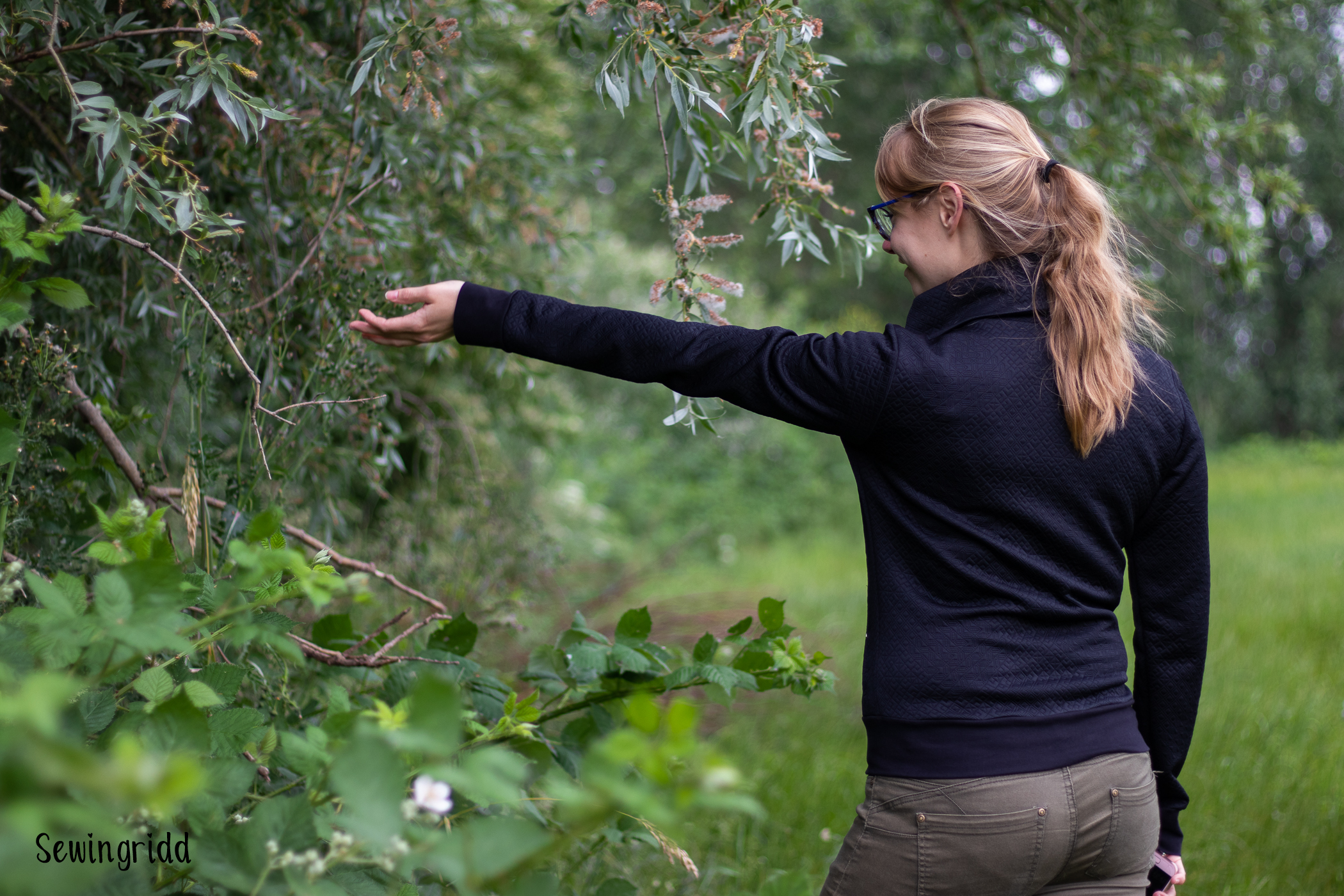 Don't wanna miss anything? Follow me on Instagram, Facebook, Bloglovin' or Pinterest and subscribe to the e-mail notifications!