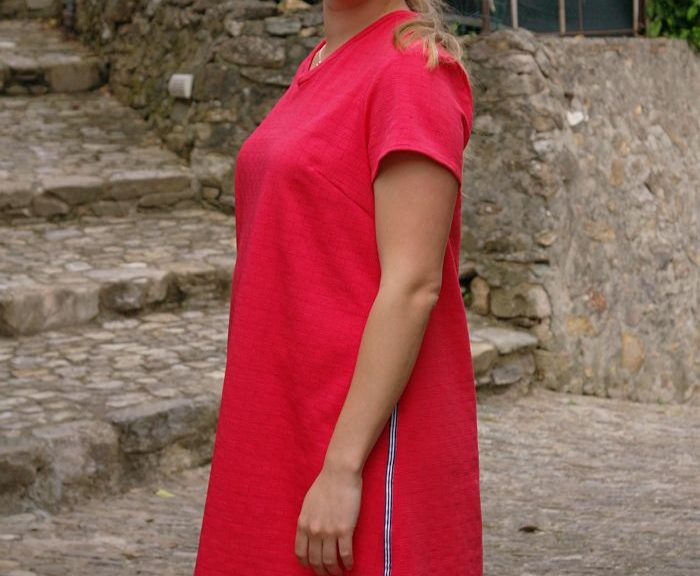 One day dress
One day dress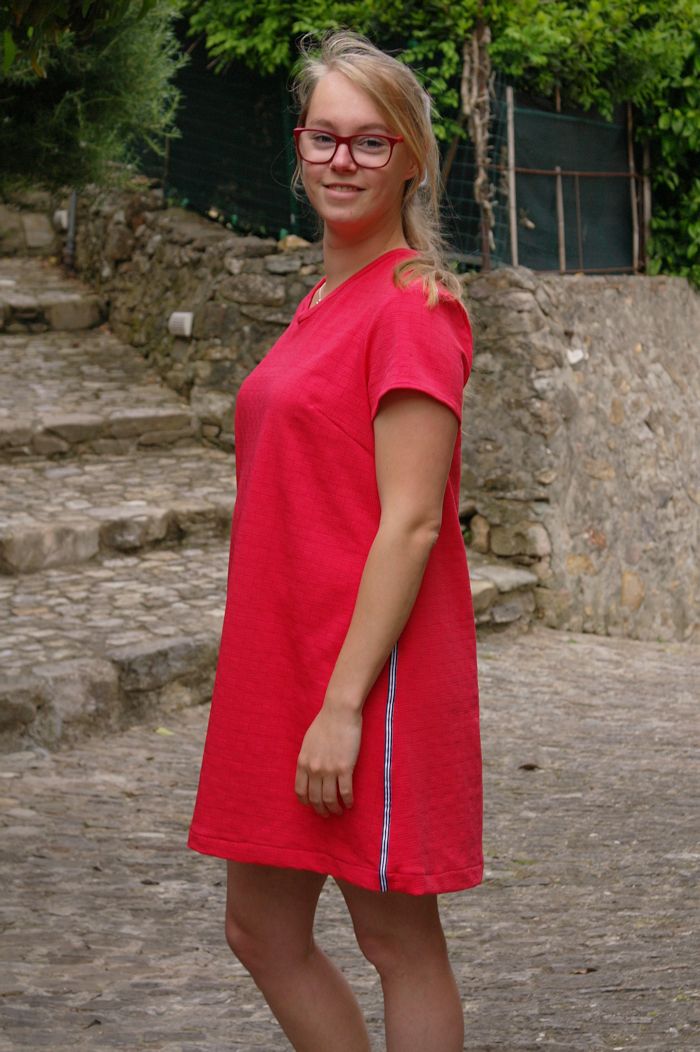 It was the first beautiful day of the year. I was going out for dinner with some friends that night. While thinking about what I wanted to wear that evening, I came to the conclusion that I did not have a nice and easy to wear short dress! While preparing myself some breakfast, the idea of wearing a summer dress kept racing through my mind… I had the day off, nothing planned, a freshly bought fabric staring at me, and a pattern ready to use! Understand this, I suddenly had to make a dress that day!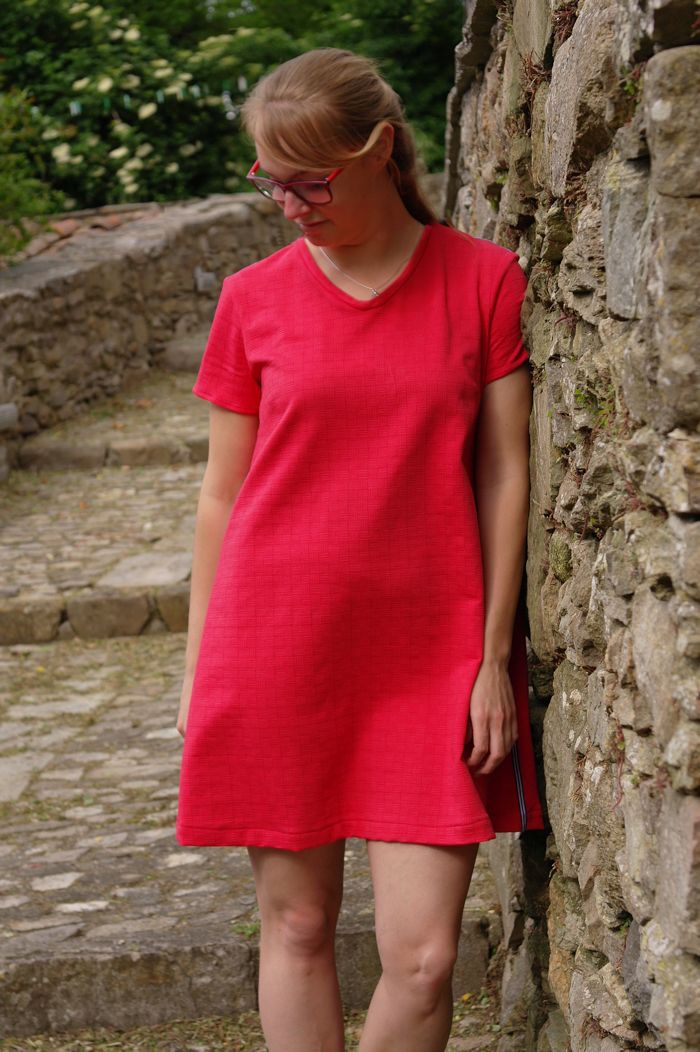 I used the same pattern as for my third Knipster outfit: the romantic navy lace dress. This time though, I adjusted the neckline to be lower and V-shaped. To know how much I needed to adjust the pattern I measured the distance from my ''incisura jugularis sternica'' (I once studied physical therapy for a short while haha, it's the dimple in the front middle of the neck) to the desired neckline height. That was the place the V would have to be.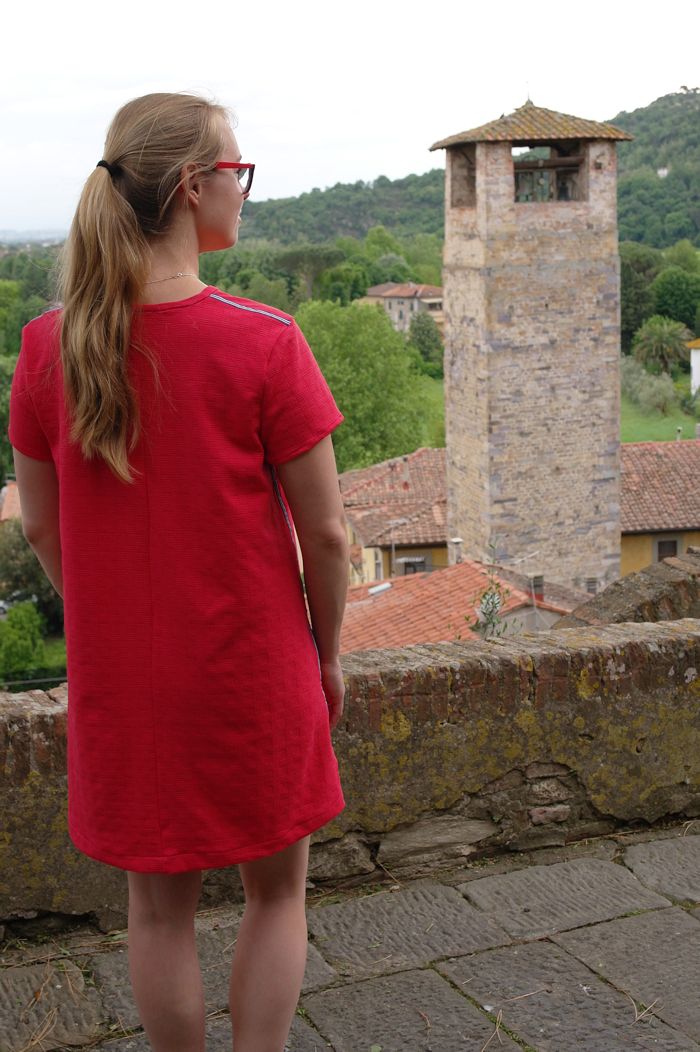 Additionally, I again adjusted the length of the dress. At first I thought the shortened length of the blue dress would be too short, but when trying on the pink one I decided to shorten it by 10 cm. It just looks so much better now, because my legs seem to otherwise totally disappear!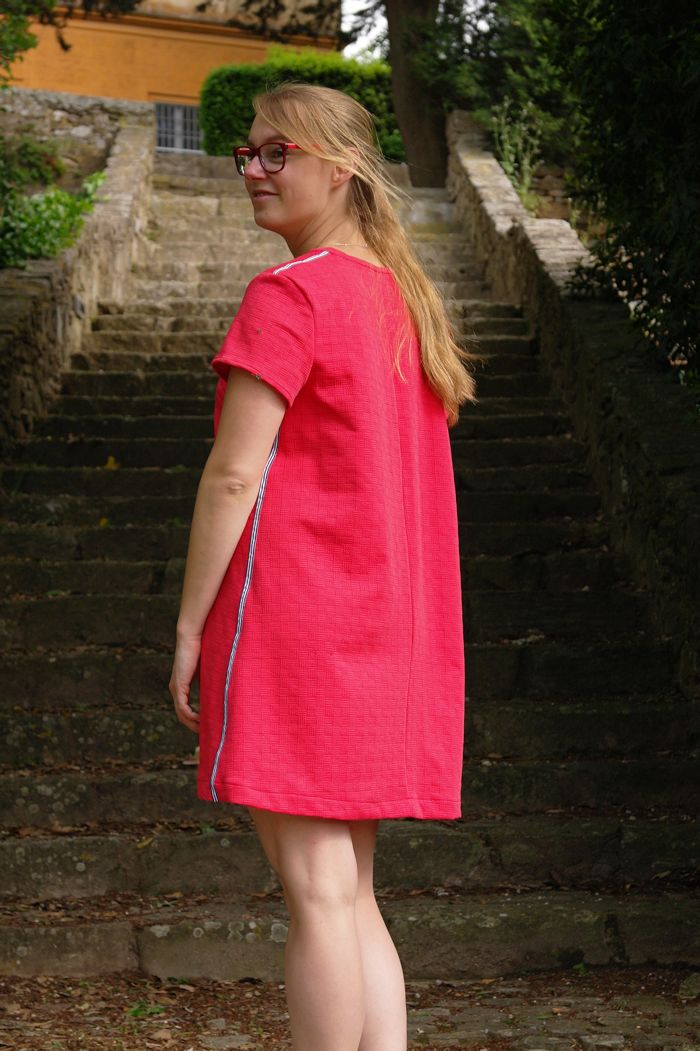 The dress was finished just before I had to leave for my dinner appointment. Luckily it was only a walking distance away from home, so that stretched my sewing time to a maximum. That night I wore my brand new summer dress with pride, and had a nice time out with my friends! I loved the dress, but somewhere deep inside I felt it was still lacking something. I had thought of adding a contrast fabric to the neckline and armholes, but had not found anything matching in my stash…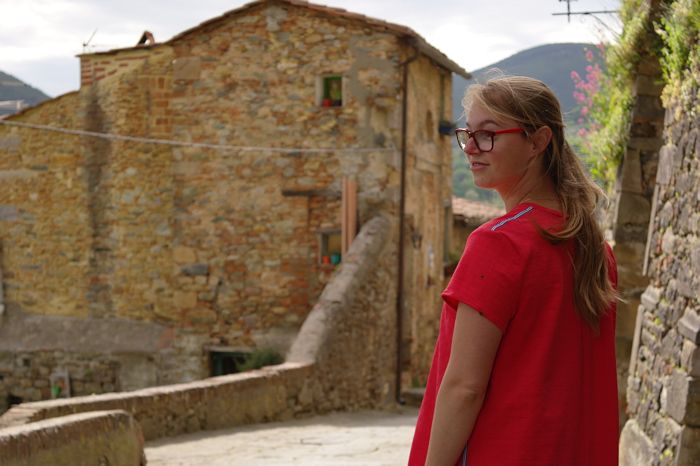 The next morning I woke up I finally realizing what to do: adding a striped ribbon to the side seams would spice it right up! A super fashionable and easy upgrade! So first thing that afternoon I went to the local market and picked up a nice striped ribbon. I had some trouble applying it, but I'll tell you more about that in this blog, so I can provide some tips and tricks.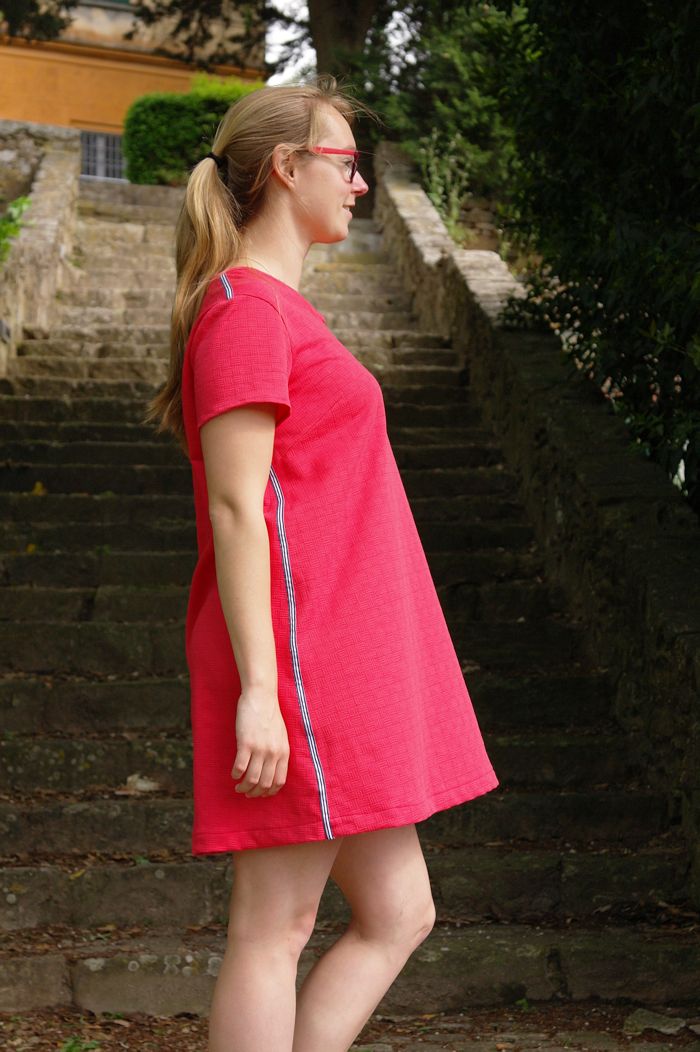 So now, after only one day (and a bit;)) of sewing, I have a nice, uncomplicated, modern summer dress! And even though I feel it looks better standing up than sitting down, I just looove it! Give me plenty of nice sultry summer nights please!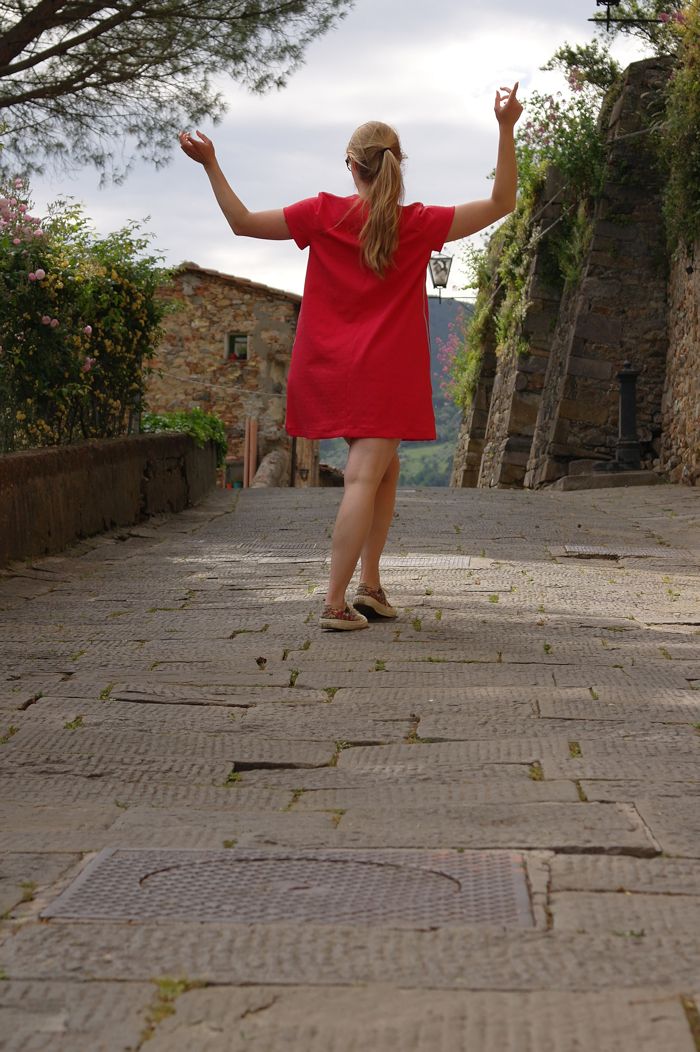 Pictures by Wilco Born, taken in Tuscany, Italy
Don't wanna miss anything? Follow me on Instagram, Facebook, Bloglovin' or Pinterest and subscribe to the e-mail notifications!