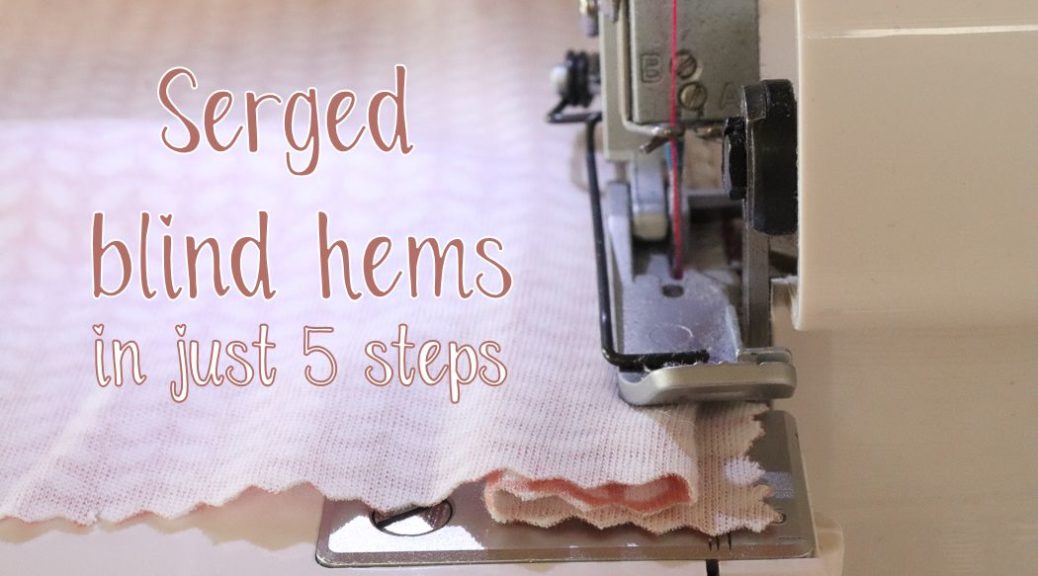 Tutorial – A serged blind hem in just 5 steps
Tutorial – A serged blind hem in just 5 steps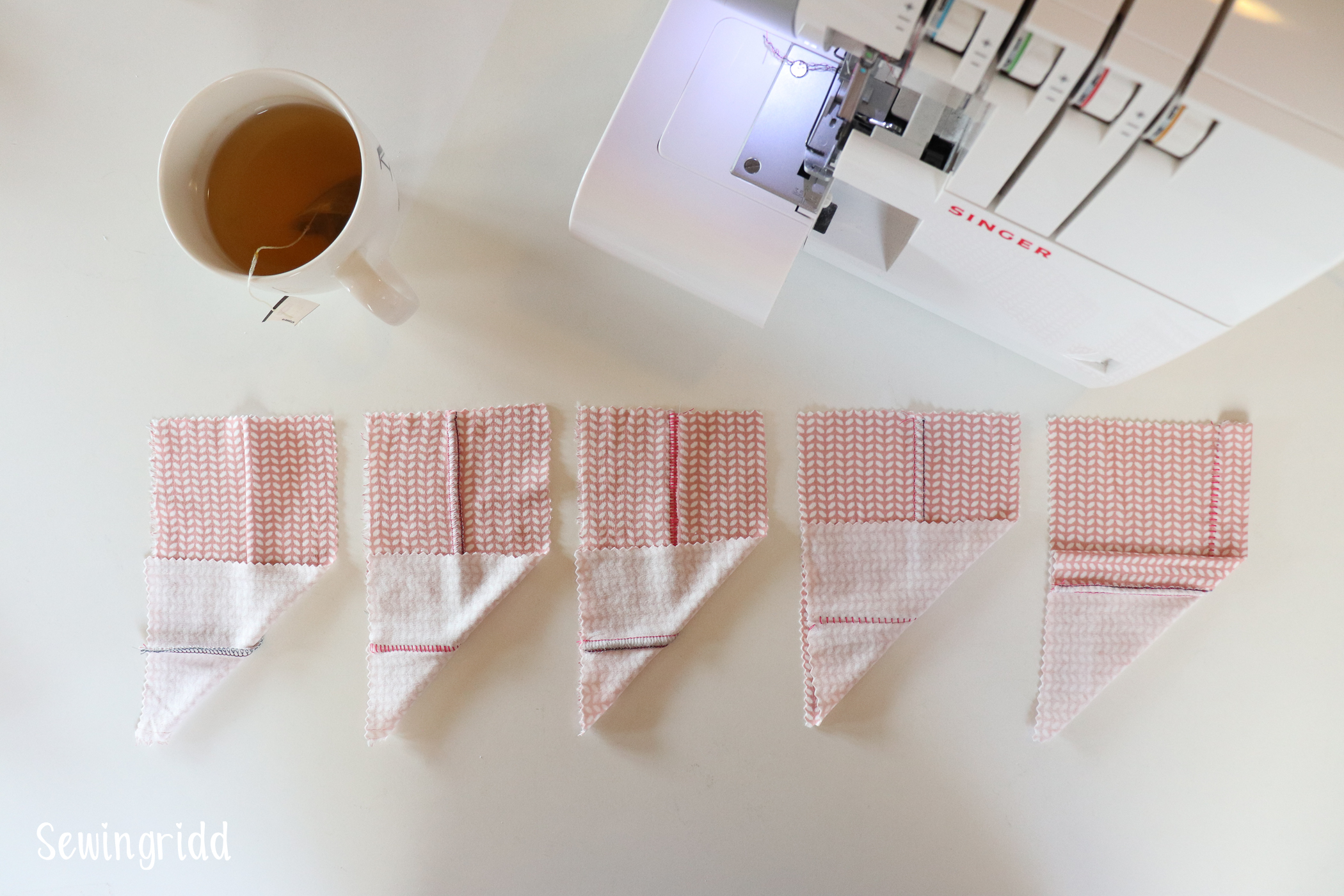 Last week I showed you how to easily sew flat felled seams on your serger! A fun technique that gives a very cool, sporty effect. Back then I promised you to also show how to do an easy blind hem using just your serger. In just one move you cut off the raw edge, overlock and stitch the hem! This technique is comparable to a blind hem on your sewing machine, but now the edge is finished at the same time. That saves time!
Such blind hem you sew in just 5 steps: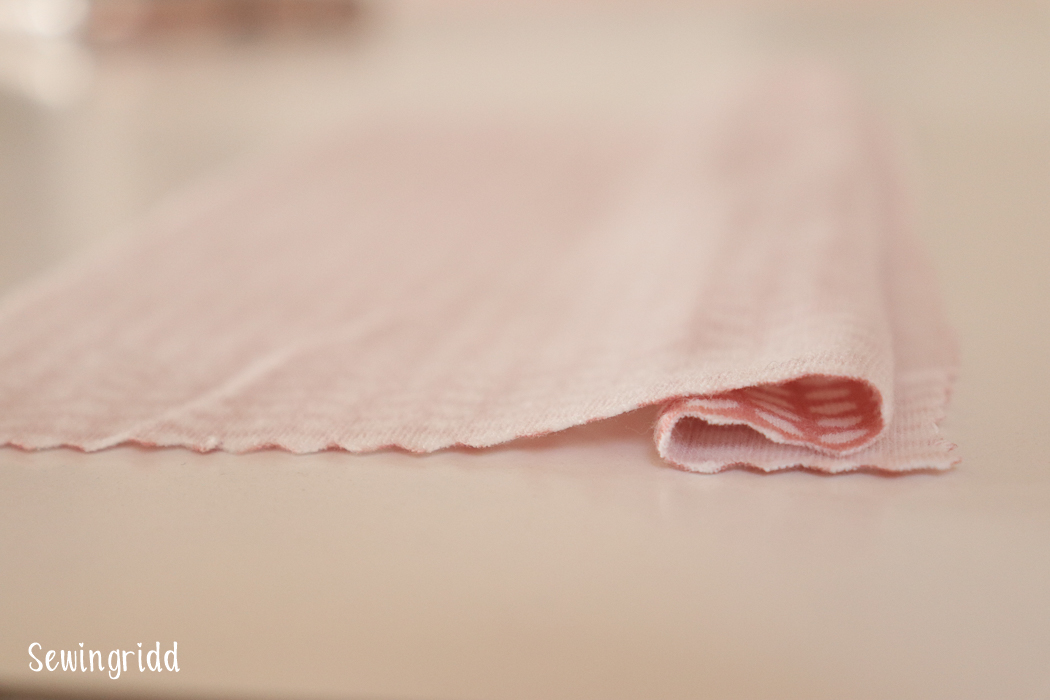 1. Double fold the edge of your fabric, like in the picture. You'll sew on the wrong side of the fabric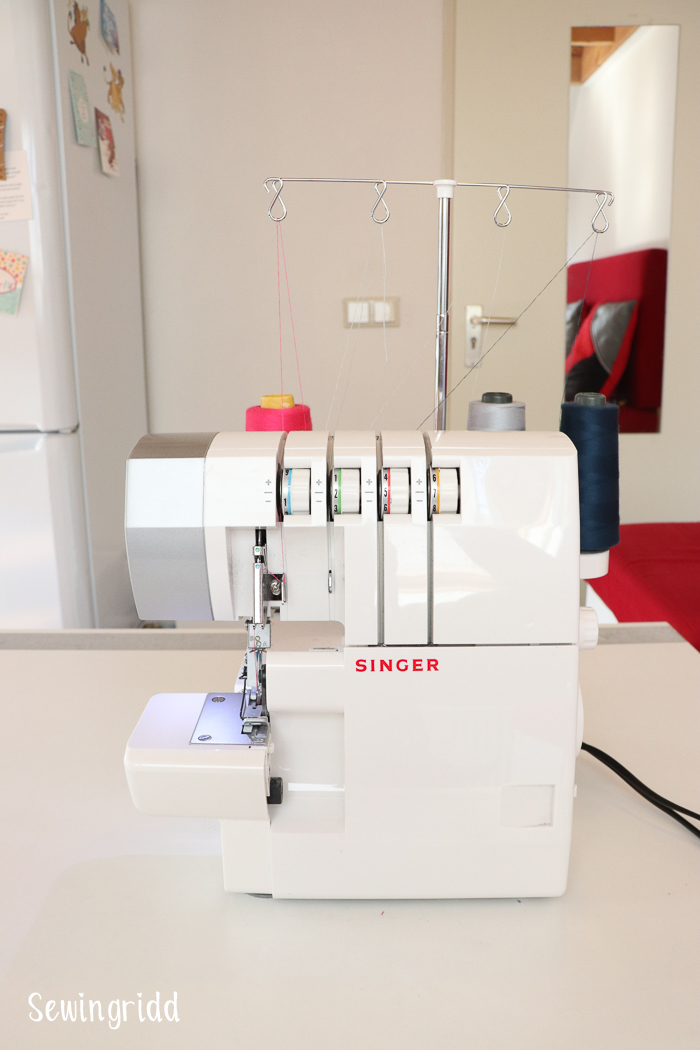 2. Set the serger to flatlock settings or plain 3-thread lockstitch. Sewing is easiest when you remove the left needle, resulting in a narrower stitch (I removed the right needle, haha oops)
3. Thread your needle with a thread colour matching your fabric. This will make sure the little stitches that will appear on the right side of the garment will hardly be visible. On the looper threads you might also use threads in a different colour, because these will only show on the inside.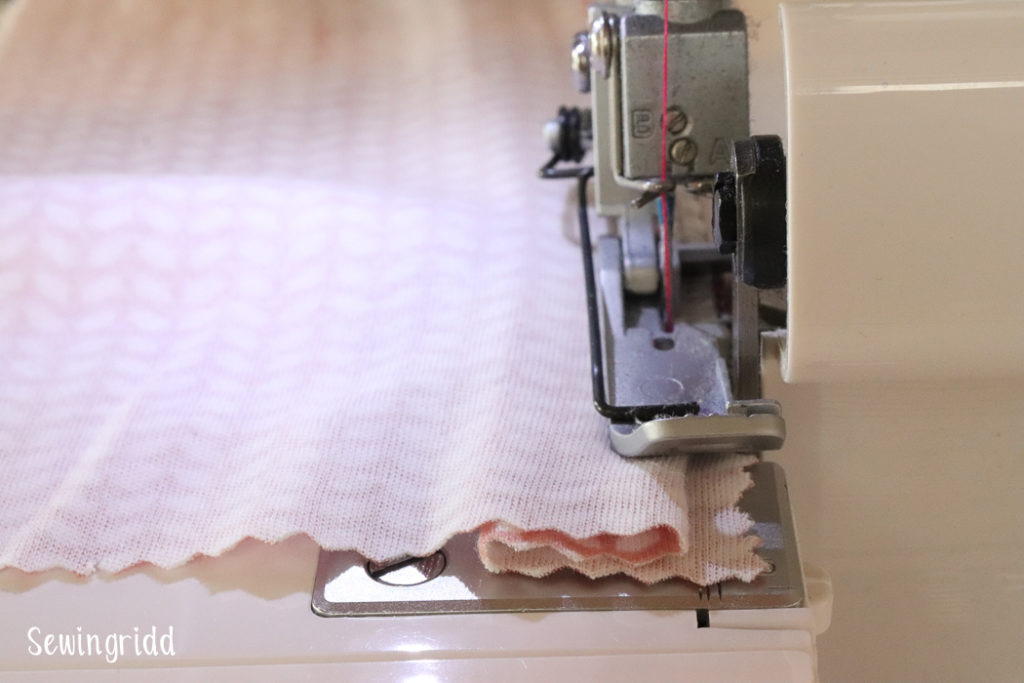 4. Position the presser foot on the hem. Make sure the needle stitches right into the edge of the fold and the blade cuts the raw edge. Time to stitch!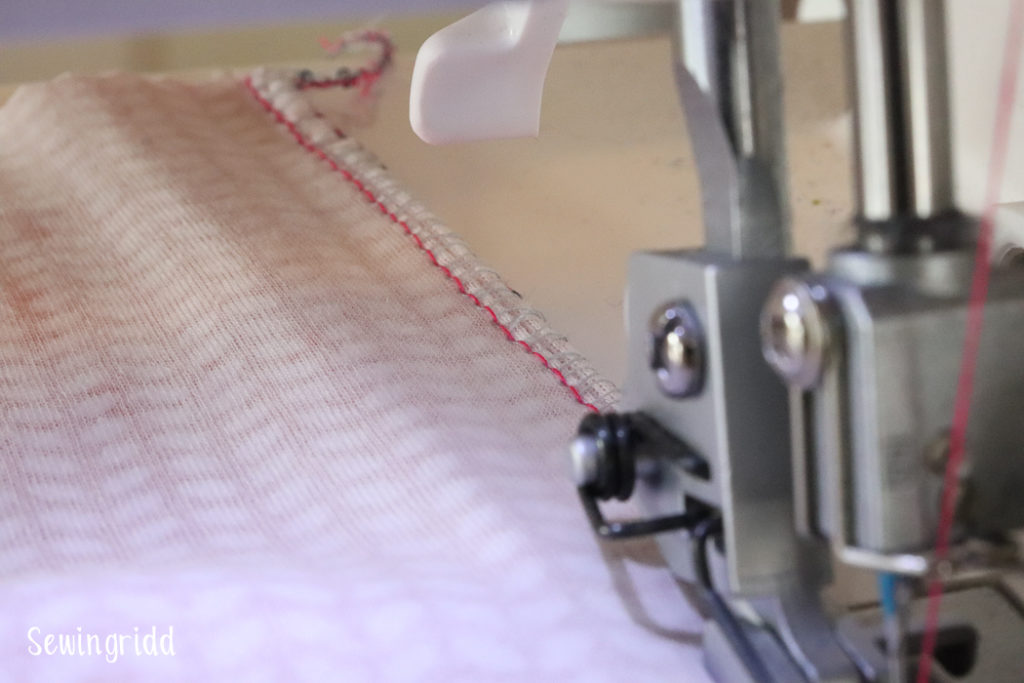 5. When you have sewn the whole hem, just press it all flat. Voilà, you're all done!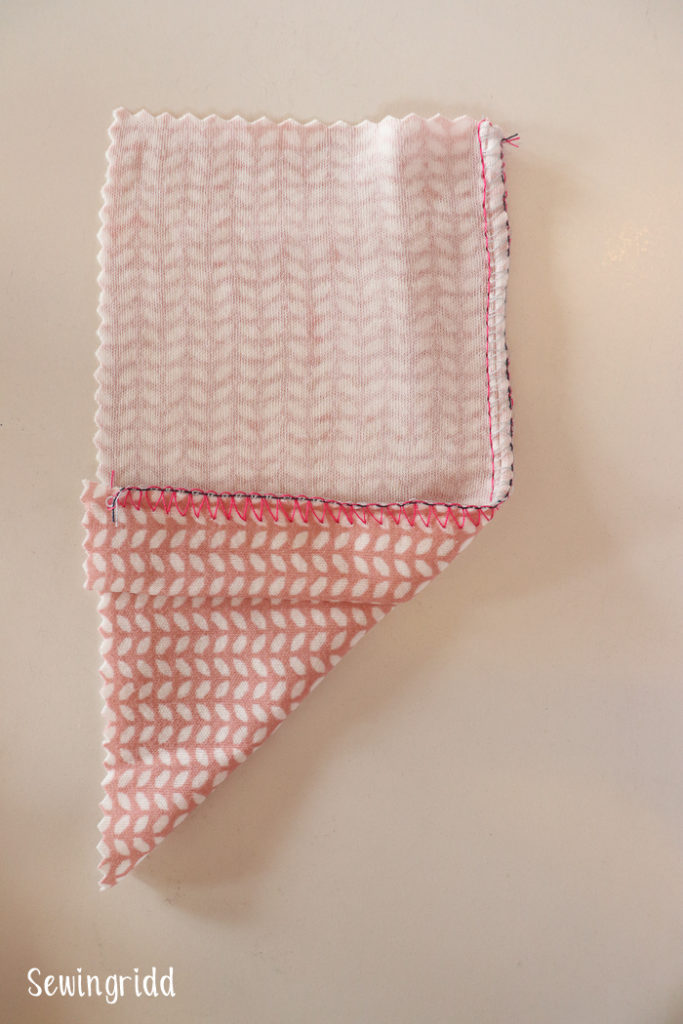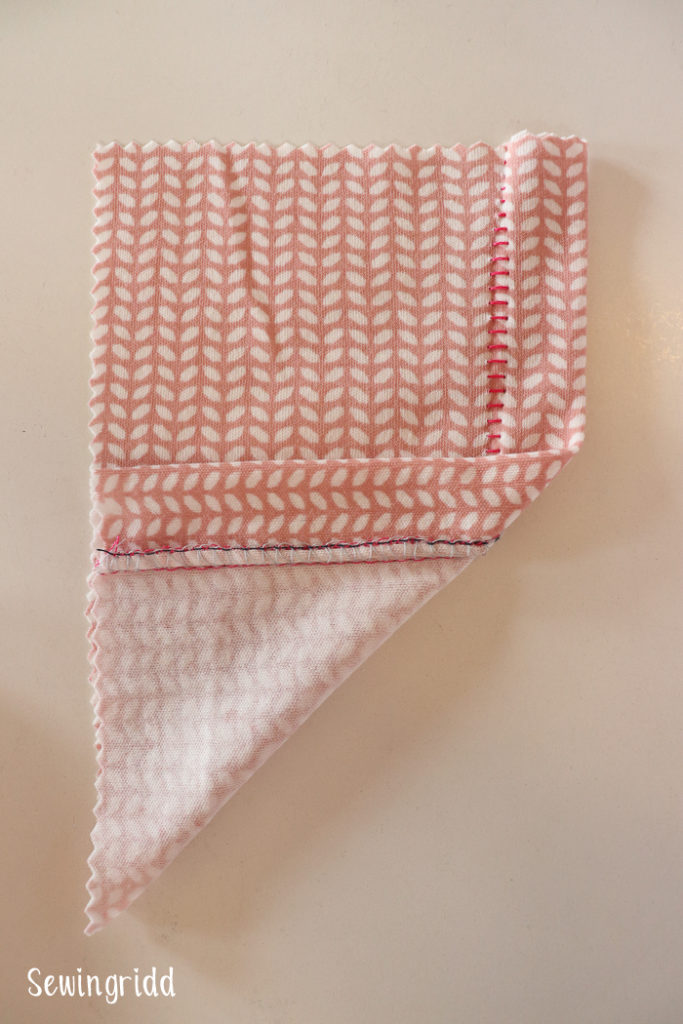 That was easy and quick, huh?! Can you imagine, when you use a matching thread and sew narrow right on the fold, you can hardly see this stitch? I wish I had known before! On what project will you try this out?
Don't wanna miss anything? Follow me on Instagram, Facebook, Bloglovin' or Pinterest and subscribe to the e-mail notifications!