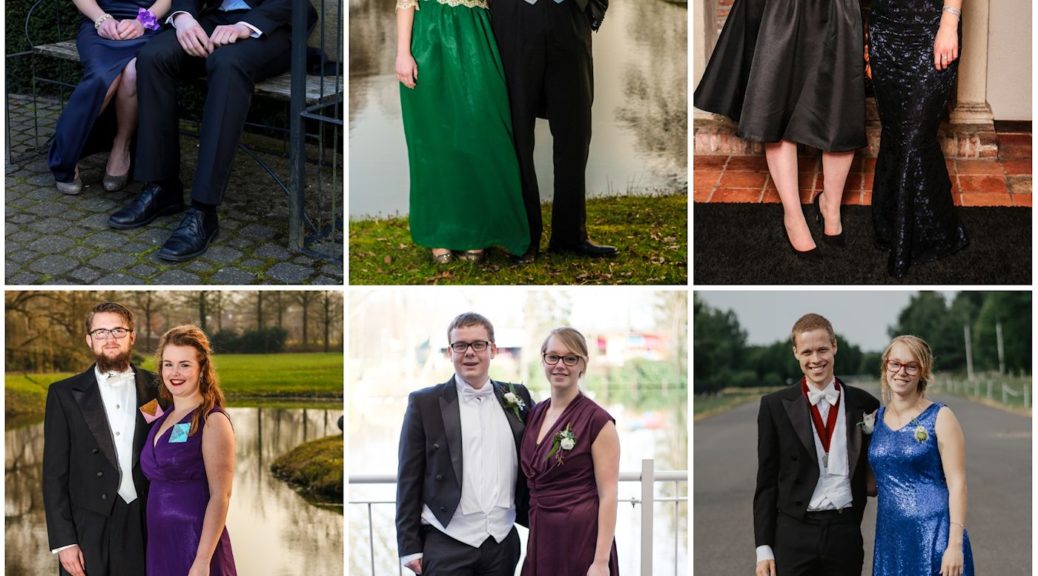 Sewingridd and the 7 gowns
Sewingridd and the 7 gowns

From the moment I started sewing my very first T-shirt, the item at the top of my "to sew" list was an evening dress. Because isn't it a huge treat to stride in such a beautiful garment?! And when you have made it yourself, it's even more special and personal. Plus, you will get more bang for your buck because you can also enjoy the sewing process.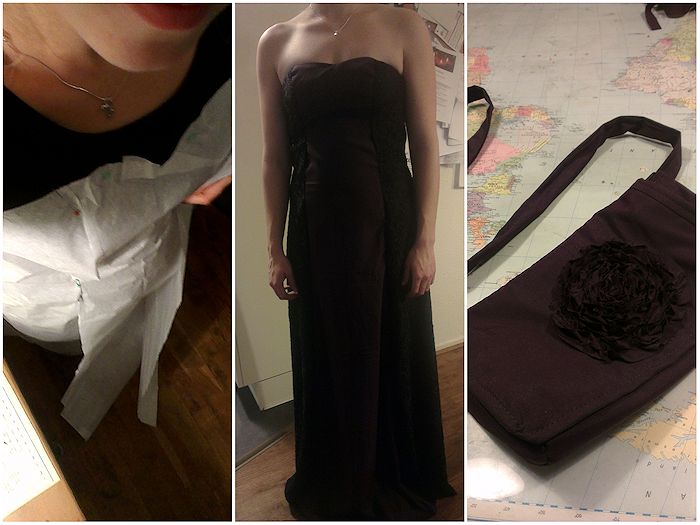 No wonder my first evening dress soon followed my first seams. At the end of 2014, this purple A-line dress rolled from under the sewing machine. It wasn't a masterpiece, but still a personal milestone. I had largely drawn the pattern myself, based on this PDF pattern, and just tried something. Apparently it does not have to be complicated. So nice to see where a bit of trust can take you! Just maybe I should have pre-washed the fabric at the time, because my mom's sewing machine still has purple stains from this taffeta fabric, haha.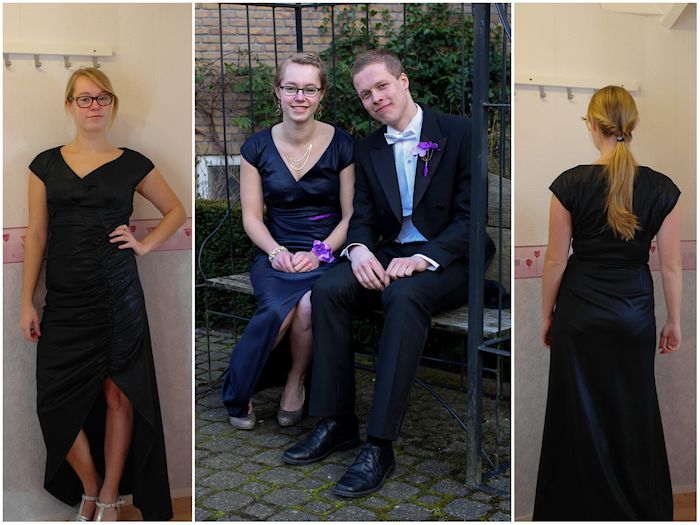 The first evening dress that I've sewn for a specific occasion was this dark blue one. The tricot wet look fabric came from the sales corner of Harry's Stoffen where I scored 4 meters for 12 Euros. A good foundation to experimentation! For the bodice I used this pattern from Lekala. I drew the skirt myself. It did not look as beautiful as I had in mind, but my sewing teacher was still very proud of me. 😉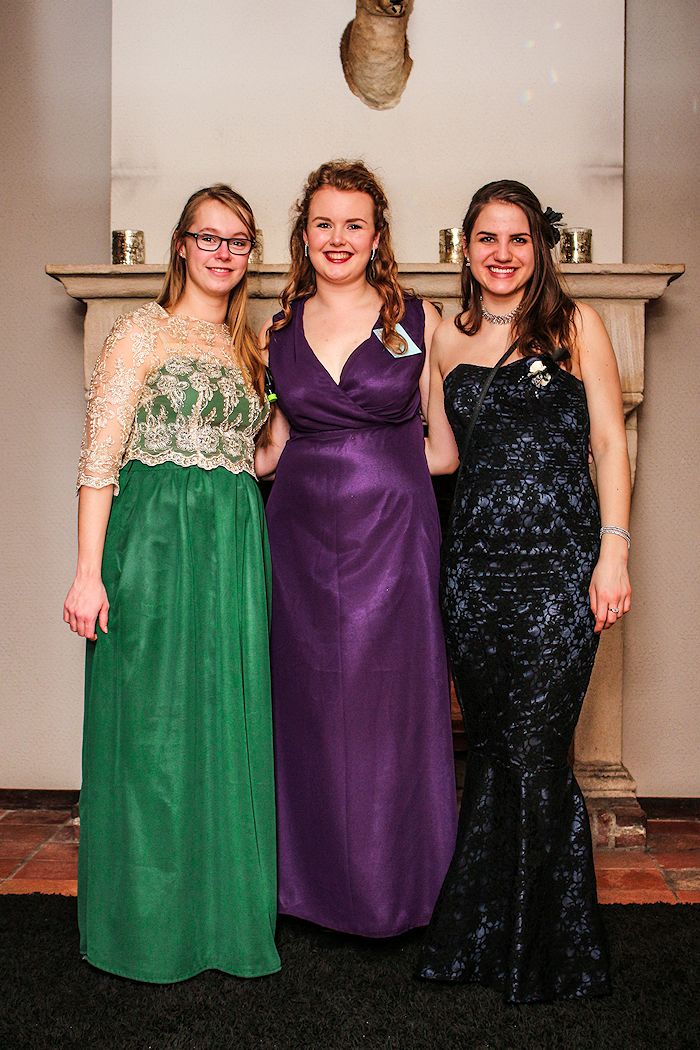 Then I got my hand caught in the cookie jar… So for every "dies natalis" (gala in honour of the anniversary of the student association of which I was a member) that followed I sewed a beautiful dress for myself. Or three! Because in 2016 there were two friends that also liked to have a handmade dress.
To gain a little more experience before I started on the real work for my 'clients', I started with my own dress. I used McCall's pattern M6893. The dress would be dark green with a top from golden 3D lace. I have searched far and wide to find that lace. I finally succeeded on AliExpress. Super scary to order it there, because it wasn't that cheap. But in hindsight I am glad I bought it, because that type of fabric wasn't available anywhere around here locally. In the middle back seam of the bodice I placed a beige divisible zipper, so the bodice can be worn separately from the dress. The dress itself consists of a layer of satin with a layer of chiffon on top. I did not have a serger yet while those fabrics frayed a lot, so it was quite difficult to nicely finish the inside. Because of that, this dress does not have a super beautiful interior, but luckily nobody sees that part.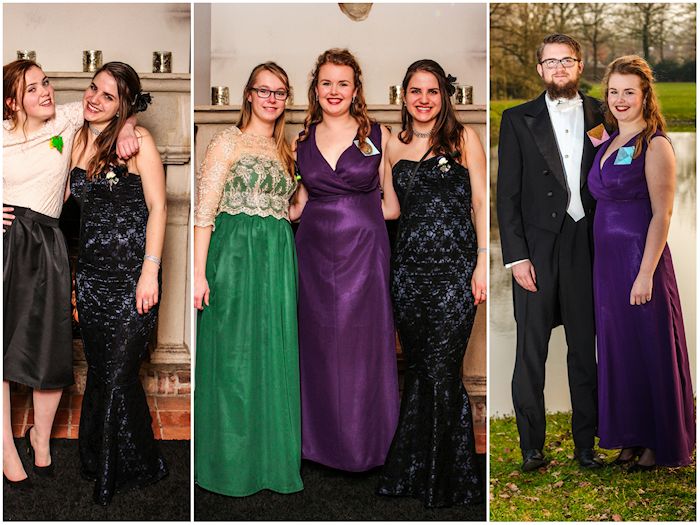 Soon after, I quickly started working on the next two dresses. Just like for my dress, we first made a muslin so we wouldn't ruin the nice fabric. For one of my friends I made a purple dress from Burda. The base is again a layer of satin with chiffon draped over it. In the mid back seam a blind zipper was installed.
For the other dress we designed a mermaid dress. I started from the McCall's pattern M7050, but extended the bodice to about knee height. Below, I drew a half circle skirt. The garment is made of a dark blue satin with black stretch lace on top. The stretch was very useful because it allowed me to stretch the lace over the dress (using a mannequin), minimizing the number of visible seams. They were both very happy with the results!
The second to last dress I made is this burgundy stretchy suede version. Here I used a free sewing pattern from the German Bernina blog. I'm not sure what exactly went wrong, but because my dress was way too big at first, that nice diamond on the front totally disappeared, haha. I unfortunately did not have the time to check all measurements, since I was in the middle of the Knipster competition. Hence this dress was put together in less than a week. Luckily the seams and hems did not require finishing because the fabric did not fray at all. Saved me so much time! This dress felt lovely to wear. Such a shame that it looked better at home, because it stuck to my panty on the big day, oops!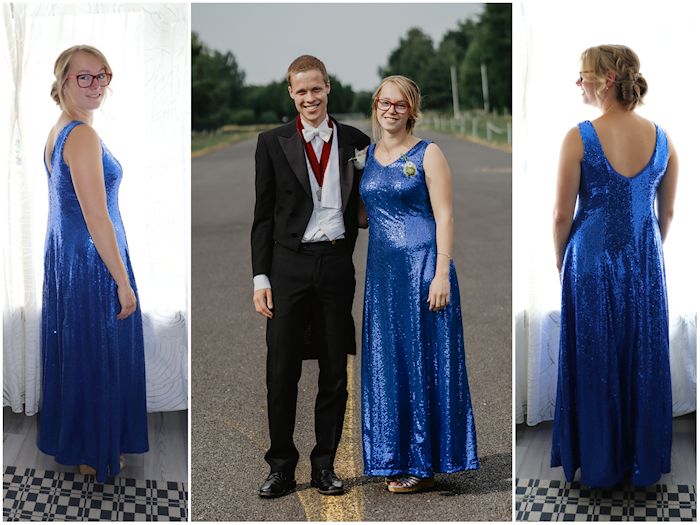 Finally, I made this cobalt blue evening dress of sequin fabric, which I have already extensively shown you in my last blog (see here). I used the Butterick pattern B6146. Out of all seven dresses, I am most proud of this one. The fit and inside finish just look the best! Those may be things not everyone might notice, but as a seamstress they make me very happy. I am also pleased to see my skills have improved over time. Turns out that practice does make perfect!
Now which dress do you like the most and why? Have you ever made an evening gown yourself? What drives you to go for it or what holds you back?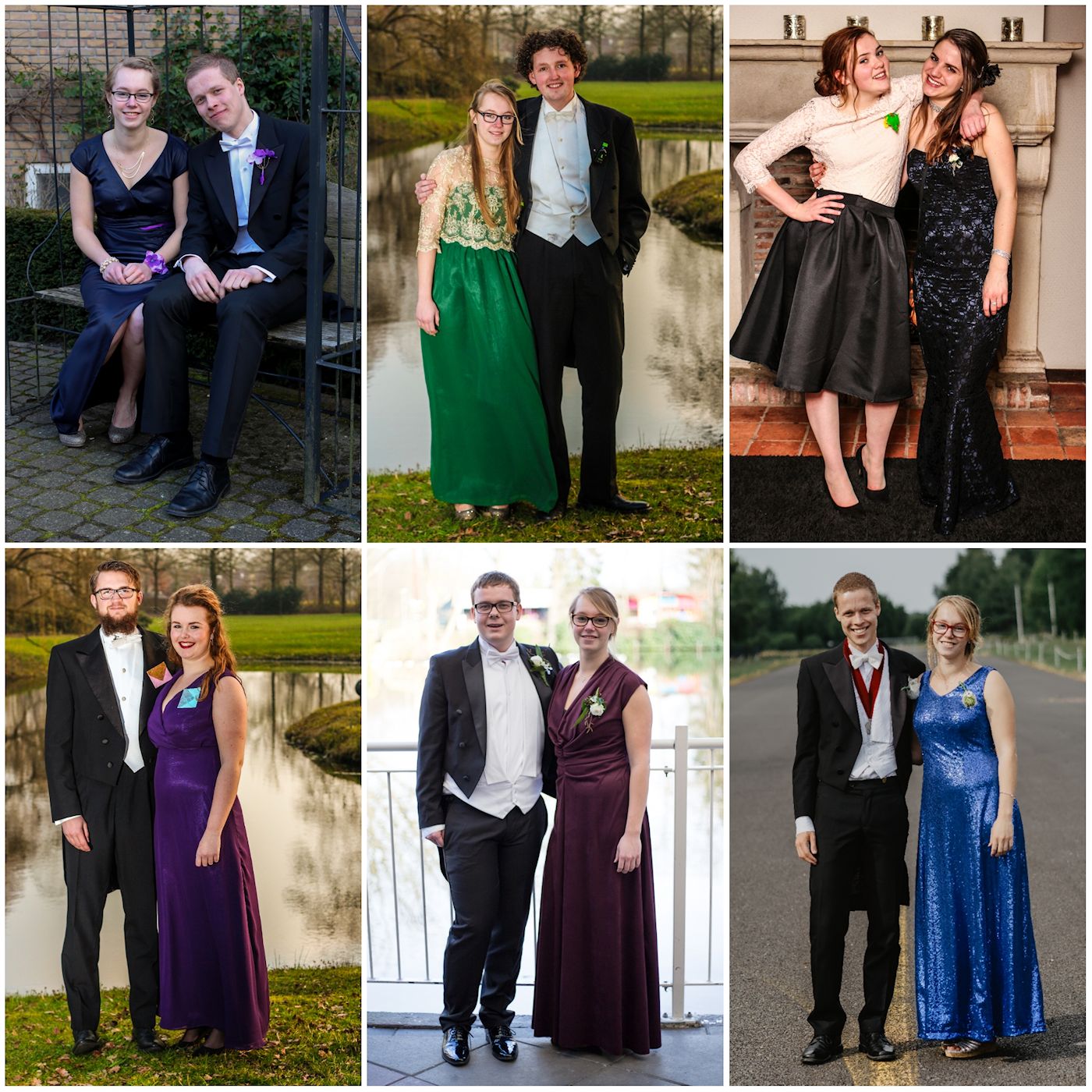 Ps. All those man in the pictures are just friends. My actual boyfriend does not like those occasions 😉 
Don't wanna miss anything? Follow me on Instagram, Facebook, Bloglovin' or Pinterest and subscribe to the e-mail notifications!