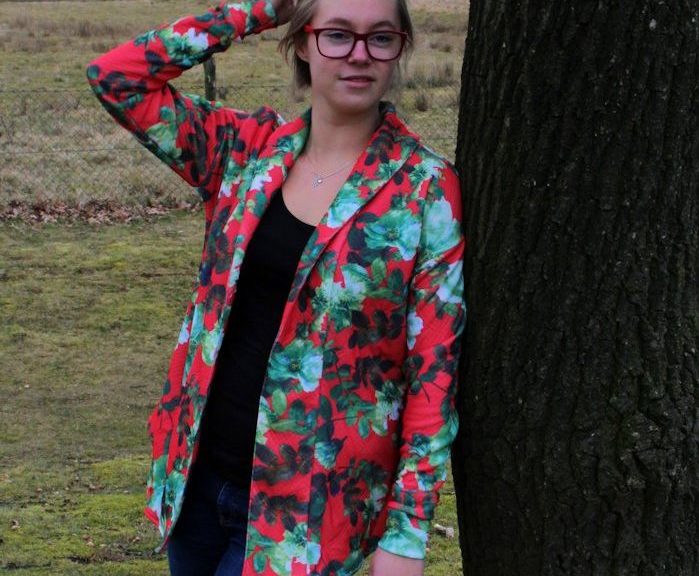 Sora Sweater & winners blog launch giveaway
Sora Sweater & winners blog launch giveaway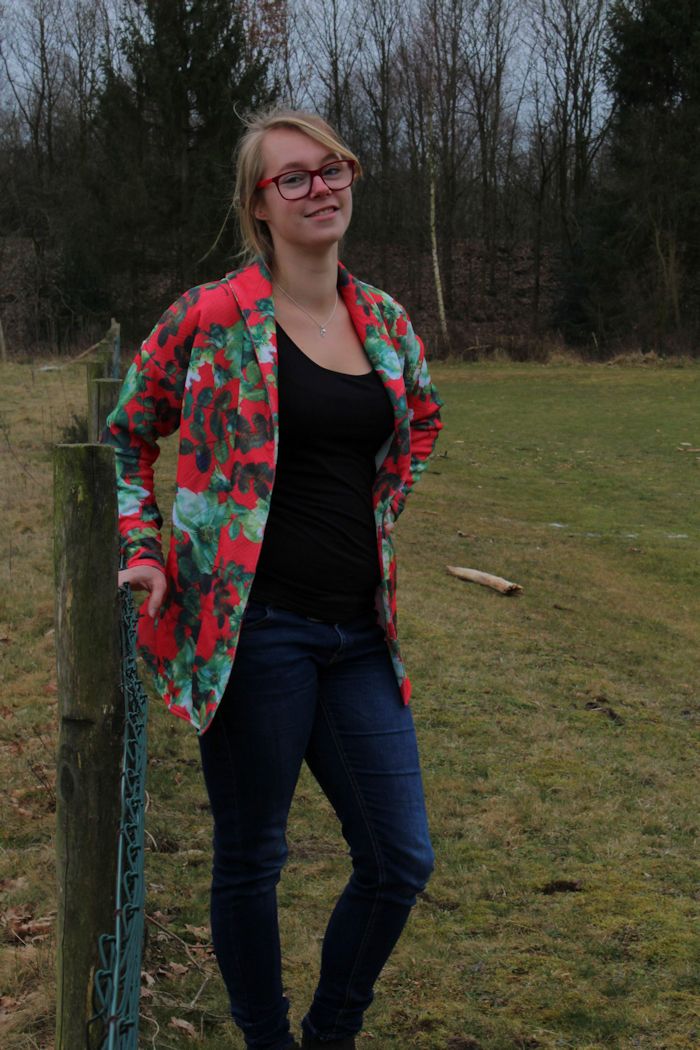 This week my blog went live, and we opened with not just one but two pattern giveaways! You had the chance of winning the freshly released Skye Joggers and Sora Sweater pattern by Blank Slate Patterns. I have already extensively shown you the Skye Joggers I've made, but still owe you all details about the Sora Sweater! That's what I'll show you in this blog. But even more importantly I'll announce the lucky winners of both patterns.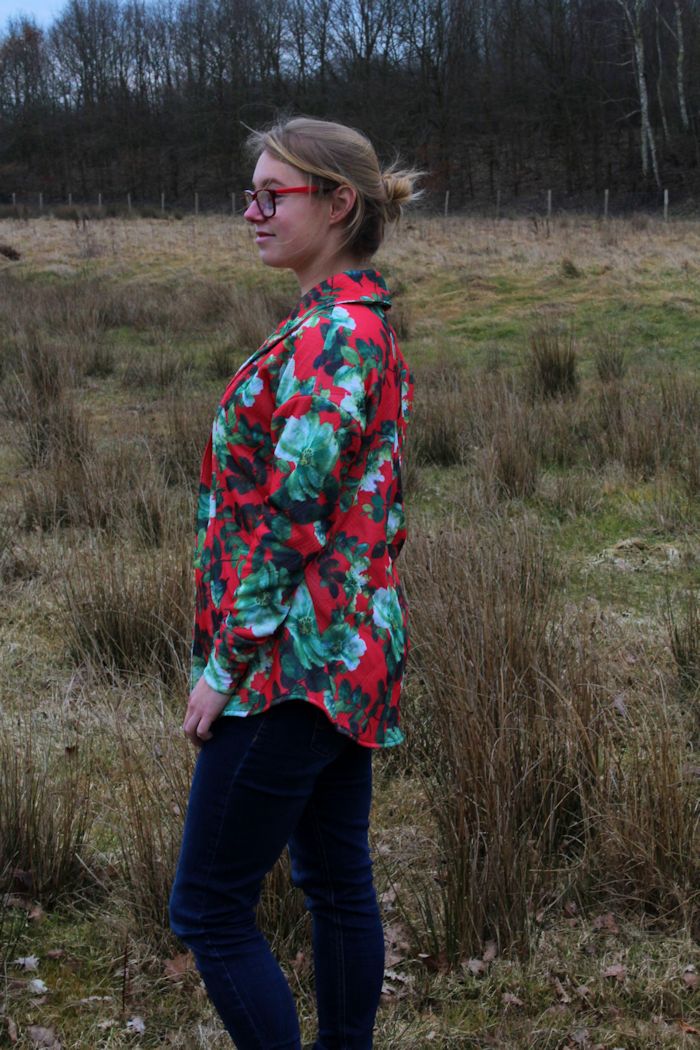 The pattern
The Sora Sweater is a pattern for a cardigan or pullover style sweater. Both styles feature a lovely shawl collar, side gussets and curved hemline. You can also choose between short or long sleeves and the cardigan can be made in two lengths.
I chose to make a long sleeved, full length cardigan version. I hardly ever wear pullovers because I cannot easily pull them off if I'm too warm at work, and I just do not like the way they look on me. The cardigan totally suits my style.
The fabric
I picked a bright, flowery fabric to work with. I think it's neoprene (white) with a thin layer of lycra-like printed fabric on top. I especially like the semi perforation of the fabric causing small texture. I think this pink/red colour matches my skin tone well, so for me it's a go to colour! The disadvantage of this fabric is that it's difficult to iron in shape. Therefore the seams remained a little bulgy, and I no choice but topstitching the collar. Don't get me wrong: I love a good topstitch though, but initially did want to leave it out this time, haha.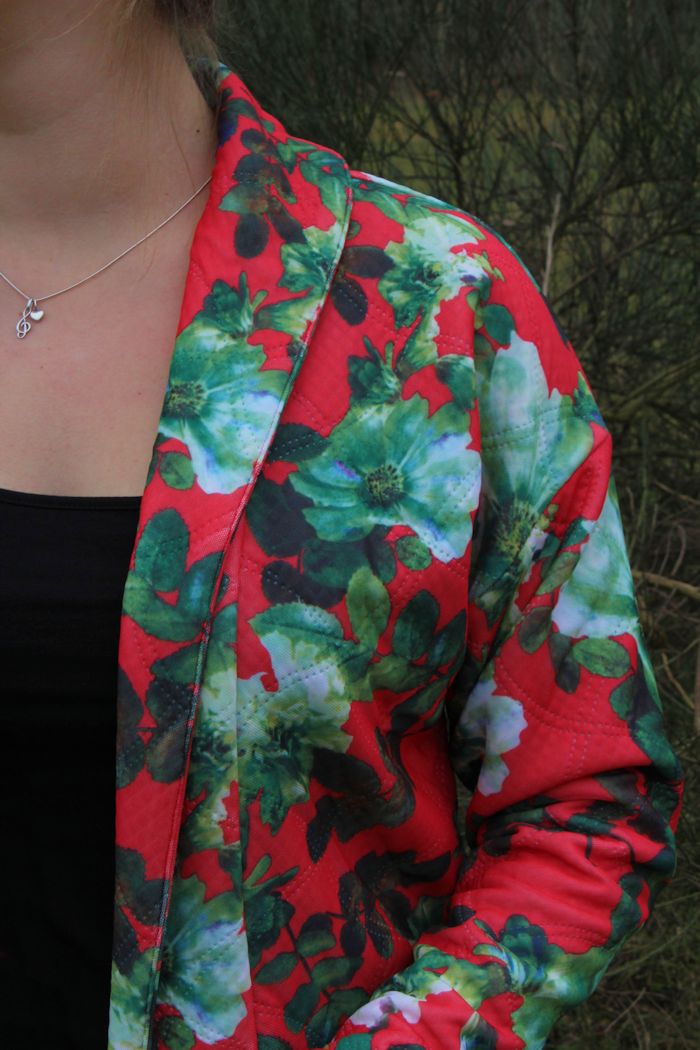 The feel
I used mainly my serger to sew up this sweater, that indicates how easy most parts were. But some pieces, the gussets for example, did require a normal sewing machine. (I loove my serger but remember everything can also be sewn without one, that's what I did for years too!) The pattern provides clear instructions and images to conquer all tricky parts.
To wear Sora is just as easy as sewing it. She has nice ease all over whilst not feeling too lanky, just so comfortable. On the other hand I do feel like the sleeves are a little wide around the upper arm, and almost too tight on my wrists (though I have small wrists). But this can also be enhanced by the rigidity of my fabric.
All in all I can now add another great garment to my closet, which was just in need for a nice new cardigan. Think this floral print will be seen on me a lot this spring!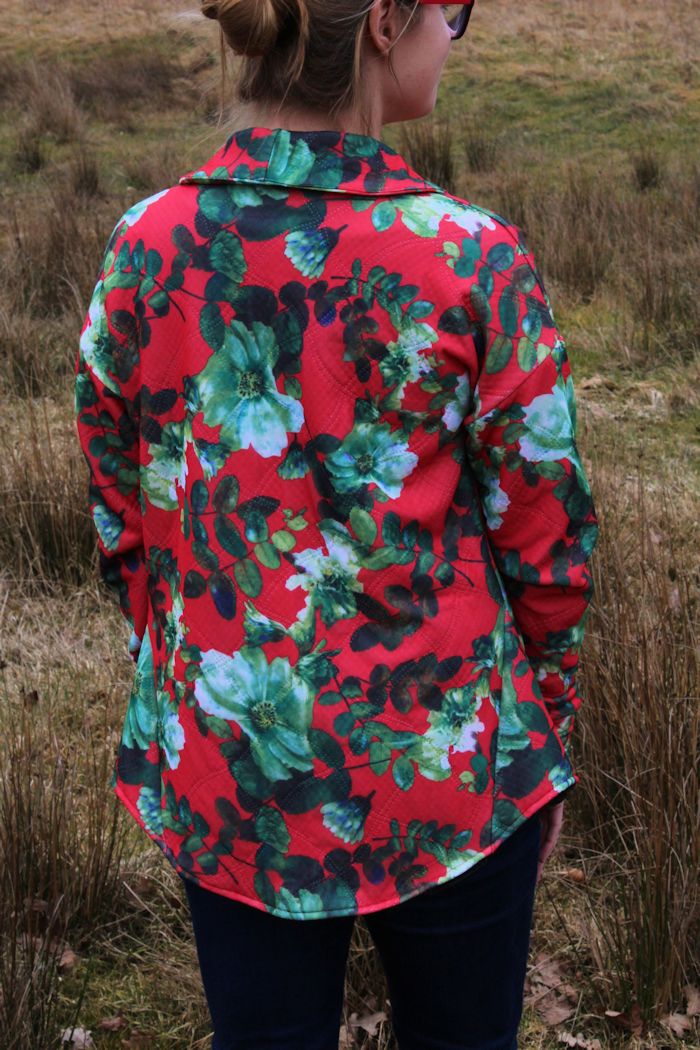 The winners!!
And now, time for the grand denouement. Firstly, I really appreciate all the love you sent this way over my blog. Secondly, these are the winners:
Skye Joggers PDF pattern – Deborah Lancaster
Sora Sweater PDF pattern – Connie Kline
Congratulations to you two! I will send you an email so the pattern can be sent to you by Blank Slate Patterns. I'm sorry if you didn't win but no doubt there will be another giveaway in the future, so stay tuned through email notifications, Bloglovin, Instagram or Facebook. The patterns are also available on the Blank Slate Patterns website: Sora Sweater & Skye Joggers.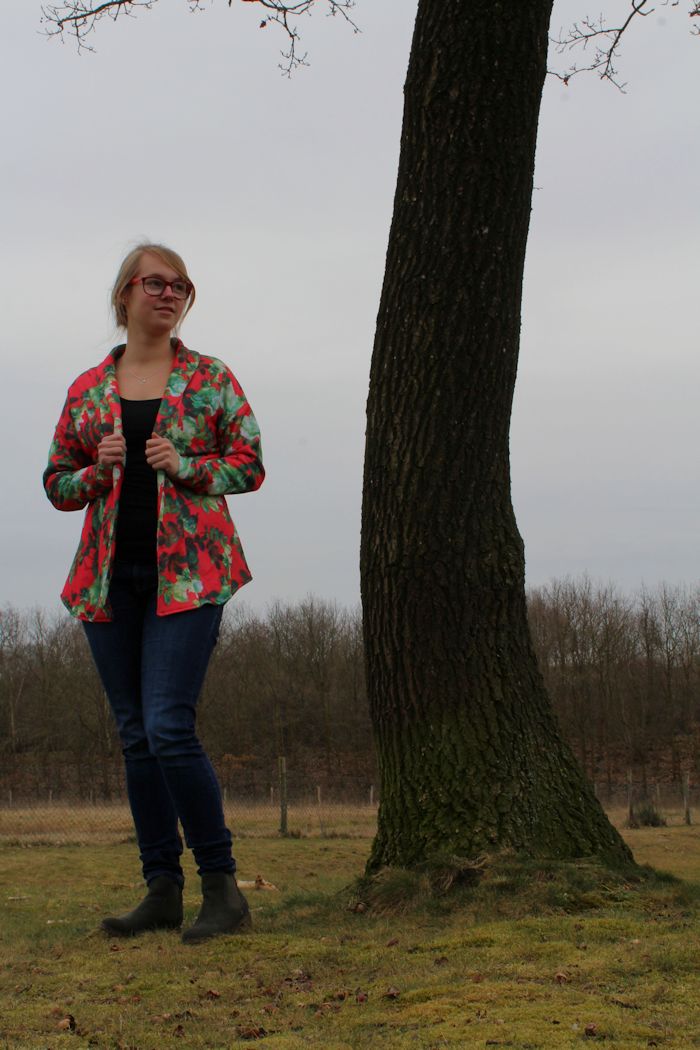 Photographed by Wilco Born
The Skye Joggers and Sora Sweater pattern were kindly provided by Blank Slate Patterns free of charge as part of their Sewing Team and pattern launch promotion. Naturally, all opinions are my own. Additionally this post contains affiliate links which means that if you purchase from one of my links I may get a small commission.