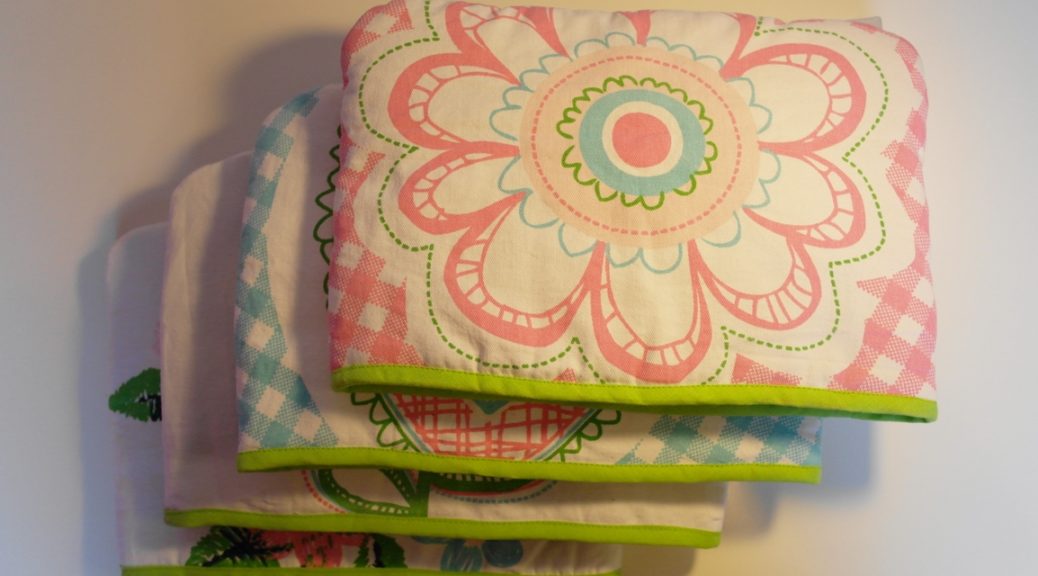 Tea cozies (Free pattern & instructions)
Tea cozies (Free pattern & instructions)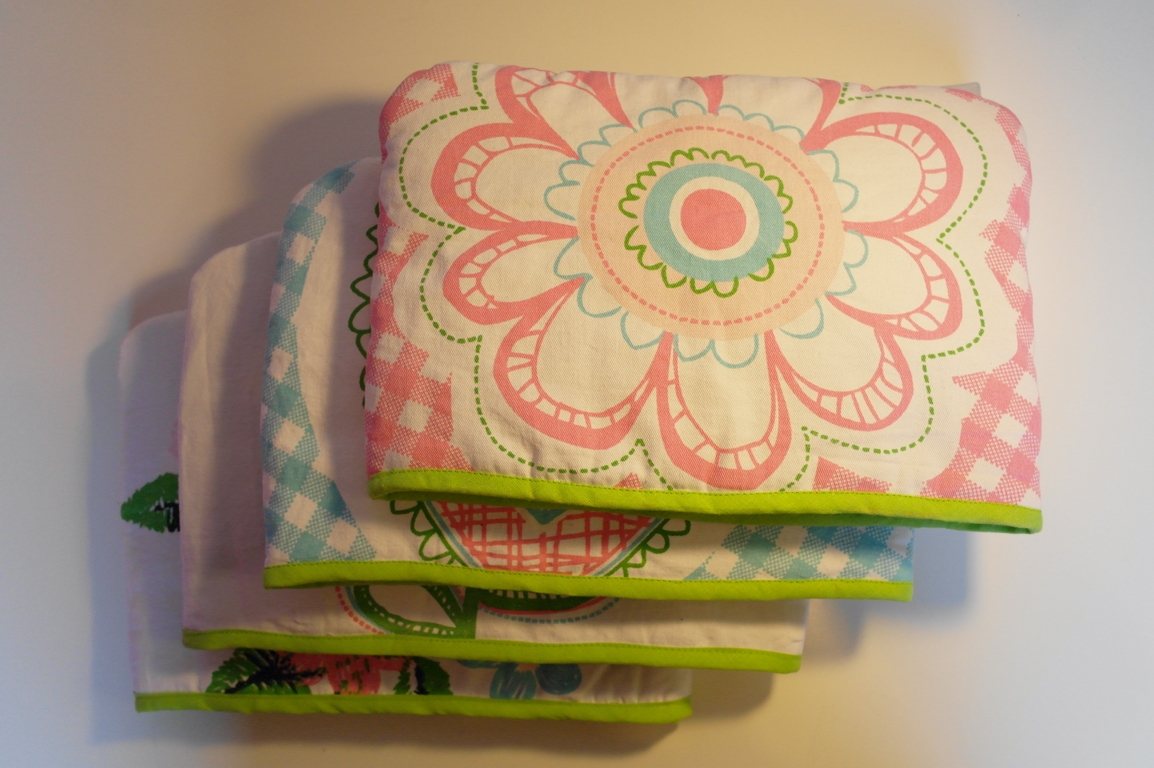 Do you also love cake and pastries? If I had to, I could eat them aaaall day, omnomm! But it's better if I don't because they seem to tighten your clothes. And it would be a pity if I would have to throw away all the garments I have made over the past years!
Therefore I love the concept of a high tea. You just pick one moment to eat a deadly amount of all the cake, chocolates, sandwiches and pie you can get, and afterwards all you have to do is make sure you don't feel guilty about it.
An older friend of mine had the courage to start a company that delivers high teas on location: InaCup (it's Dutch). I just really like that idea. But because not only taste but also the appearance matters she asked me to make tea cozies to decorate the table. Of course I wanted to do that for her. So she went off and collected me the supplies, while I planned a date with my sewing machine.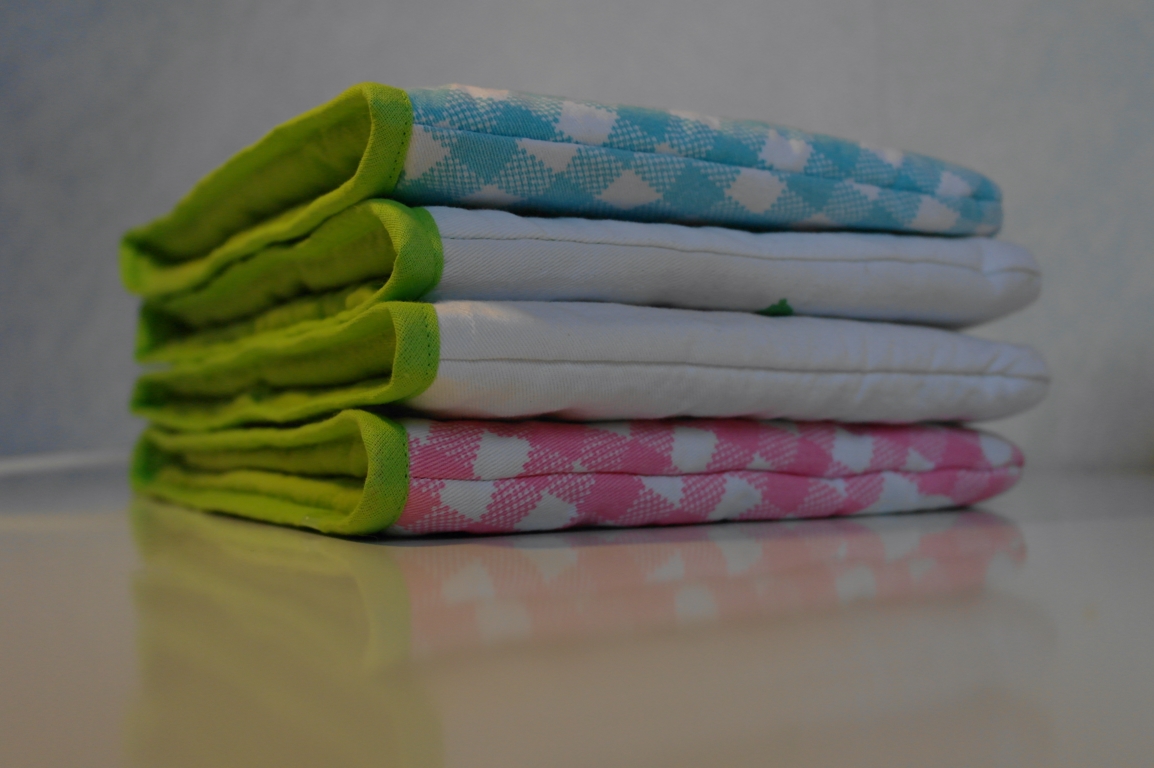 I used the instructions from Lotte Haakt. These are Dutch, but if you read on you'll find my version in English. This is what you need for one tea cozy:
4 scraps of fabric that are a little larger than you teapot. You can pick different colors/prints, or just the same
2 pieces of fiberfill, the same size as your fabric scraps (this is filling and isolation material)
Matching bias tape (you'll probably need less than 1 meter, but measure this to be sure)
Thread matching your bias tape
Pins / wonder clips / paper clips
It was not complicated at all to make the tea cozies. You can do that too! I have translated the instructions from Lotte for you, and added some remarks:
First you draw your pattern on paper or cardboard. Check if the size you determined will fit all around and over the teapot before you cut your fabric. Do not forget to account for seam allowances!
Sure about the measurements? Then it's time to cut your fabric and fiberfill.
If it is necessary to iron your pattern pieces, do it now. Once you've sewn the pieces it will be very hard to iron the fabric, plus this will make your fiberfill thinner. (Yep, I found out the hard way, haha)
Once you have your 6 pieces cut, it is time to sew them together! Make sure to layer them as listed below:

fiberfill 1
inside fabric 1 (right side up)
inside fabric 2 (wrong side up)
fiberfill 2
outside fabric 1 (right side up)
outside fabric 2 (wrong side up)

Now sew along the sides and top of the tea cozy, but make sure to leave the bottom open.
Clip the outer side of the seams you just stitched. Especially the fiberfill is really thick and will cause weird bumps if you leave it there. I think I first clipped the bulk off and then stitched an additional zigzag stitch over the edge to press it together.
At this point it is time to turn your tea cozy: Just fold outside fabric 2 over fiberfill layer 1 and tadaa… It's starting to look like something! Don't worry if you can't decide what side should be outside, you can always turn it again once it's done.
Now attach the bias tape to the bottom edge. If you have never done this before, don't be worried. There are tons of YouTube videos showing you how to easily do this! My tip is to first zigzag stitch the three layers of fabric together so they won't shift. To hold the bias tape in place I used paper clips (see picture below) because personally I find bias tape really hard to pin. There are also special pressure feet available, but I did not have one on hand. If you're also using the paper clip hack just make sure to remove the paper clip before stitching instead of sewing over it. Otherwise you won't be able to remove it anymore. Indeed, that happened to me too but… in practice you learn;) If you have wonder clips those could work as well.
Congratulations, you're already done! You have made your own tea cozy!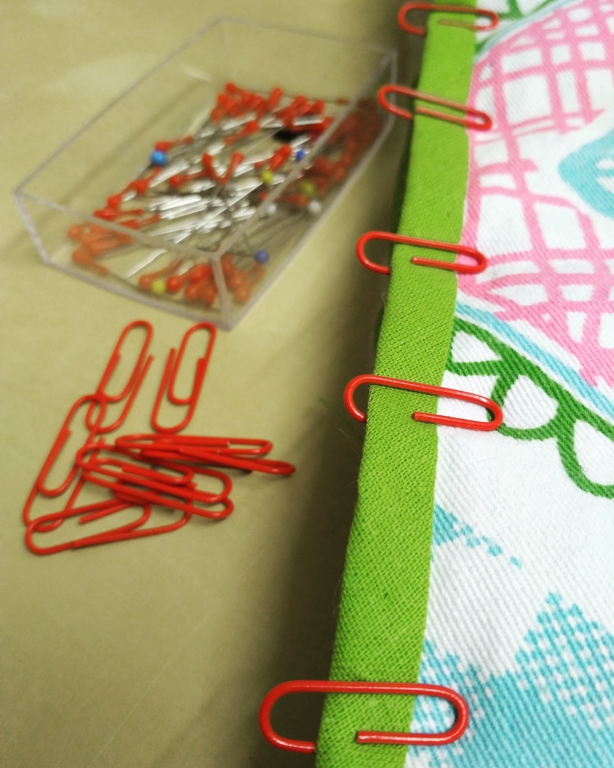 If you have been sewing before, you might also have some threads and scraps of fabric at home. In that case this tea cozy is also a really good stash busting project! Search well through your stash and maybe you'll find something perfect to use. For the tea cozies I made for example, I used the same table runners Ina uses during the high teas to create a unity.
Ina was really happy with the tea cozies I made and they look really good with the service. As a thank you she brought me a InaCup high tea at my place. So this project delivered me a delicious afternoon! Pleeeaaase give me this every week, haha.😅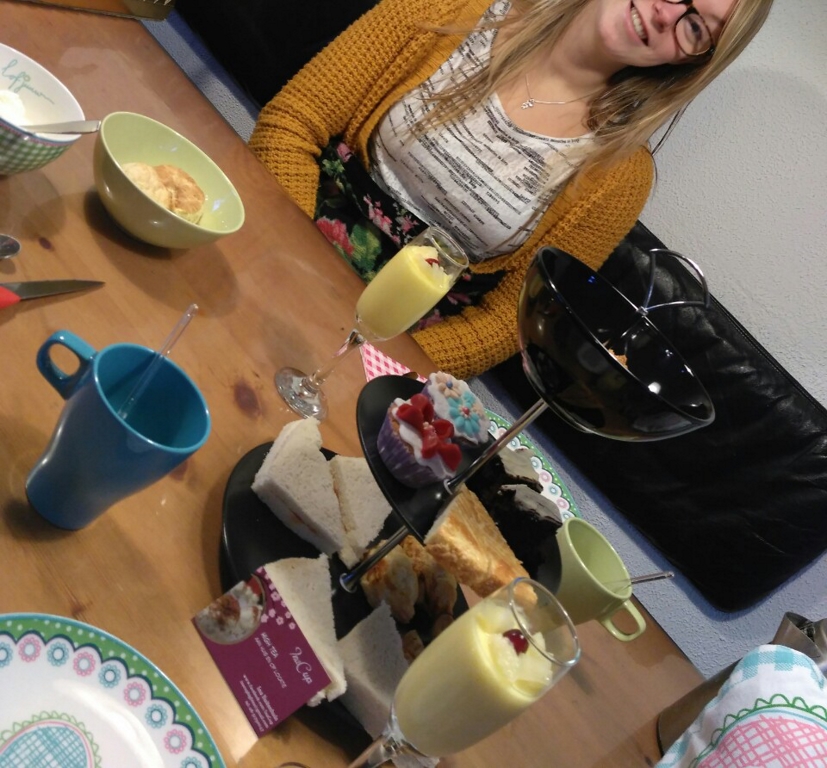 I hope my instructions were clear and you are confident to make your own tea cozy too! If you have any questions, do not hesitate to ask. I'll be glad to help you, just leave a message behind. And I'd love to see your results if you finished this project too!
See you soon!
Photographed by myself