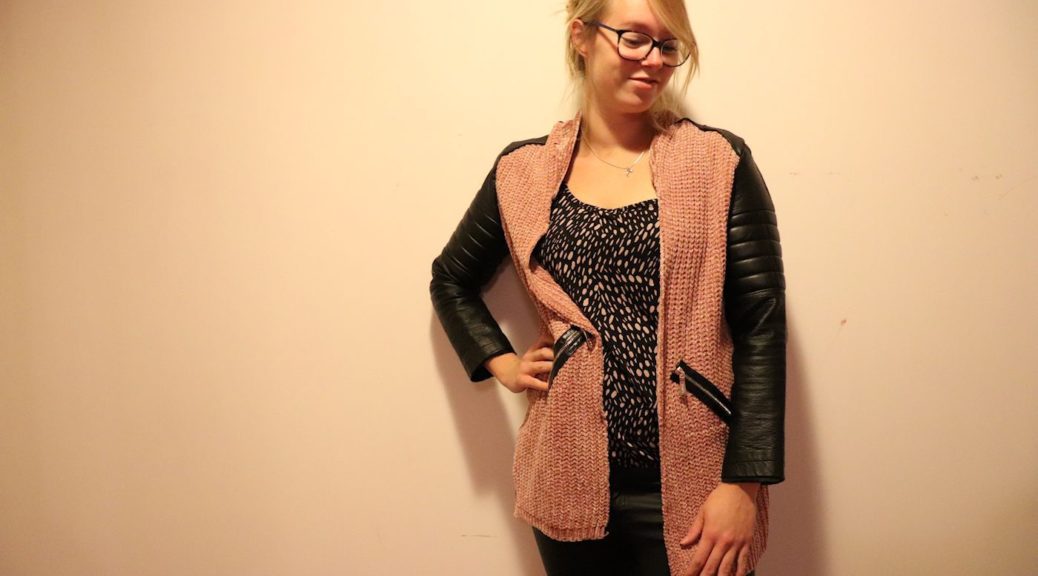 My contribution to The Refashioners 2018
My contribution to The Refashioners 2018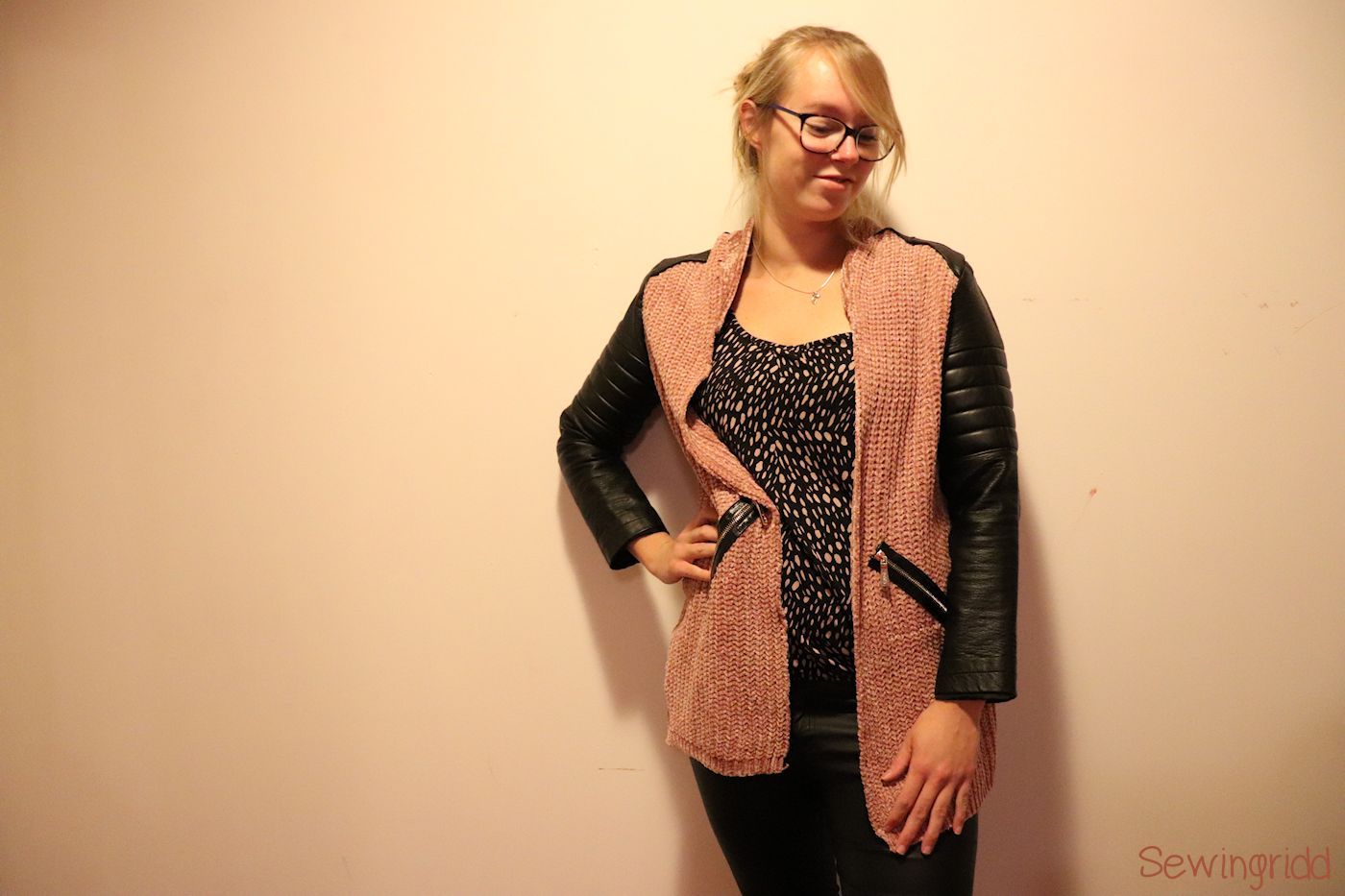 Hi there! This year I'm joining The Refashioners 2018 community challenge! This is an online challenge hosted by Makery. We're challenged to refashion unloved or thrifted garments into something new, to show and experience "how cool, creative and ecologically and ethically sound refashioning old garments actually is!" I could not let that opportunity slip (especially after last week's blog;))!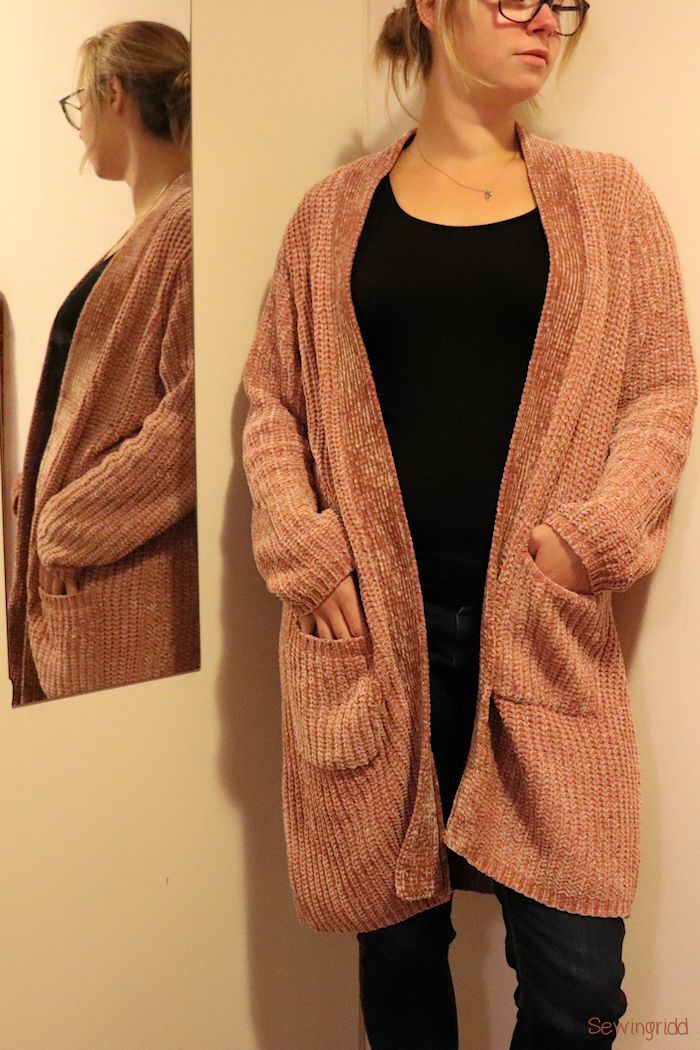 I started out with this pink velvet knitted cardigan I had in my closet. I bought it at the end of last winter's season. I don't really know why I bought it, but probably just because it was super soft, one of my favorite colors and only €5, oops… It was way too big and did not flatter my figure, so I hardly ever wore it. Time to change that! I decided to give this a serious makeover.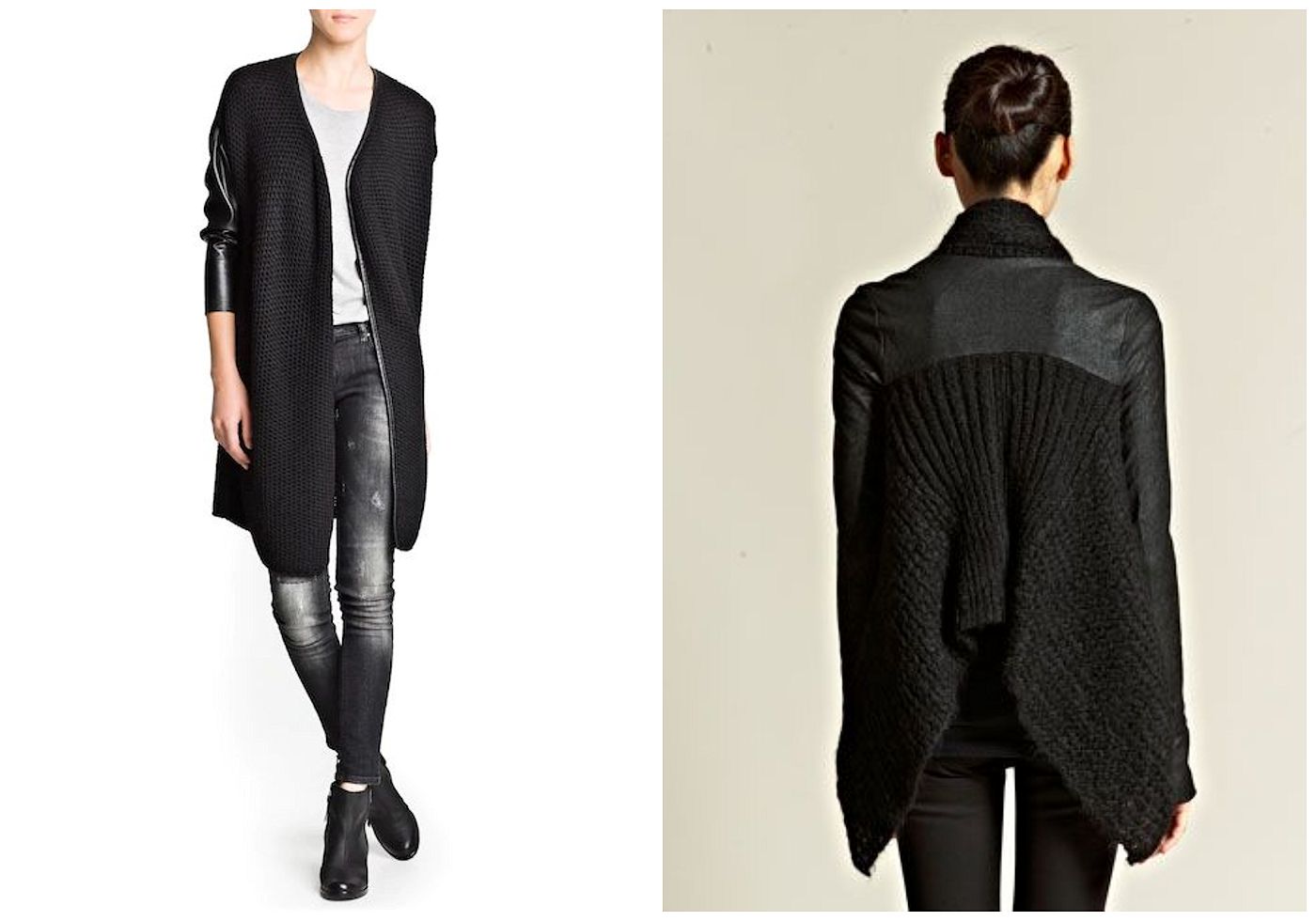 I wanted to combine the sweet, pink velvet with some badass leather (here's some more of my inspiration). I found a faux leather jacket in a thrift shop that I could use for my sleeves. Additionally, I saw this skirt with cool padded leather parts. That one came in handy to add some biker details to the jacket sleeves!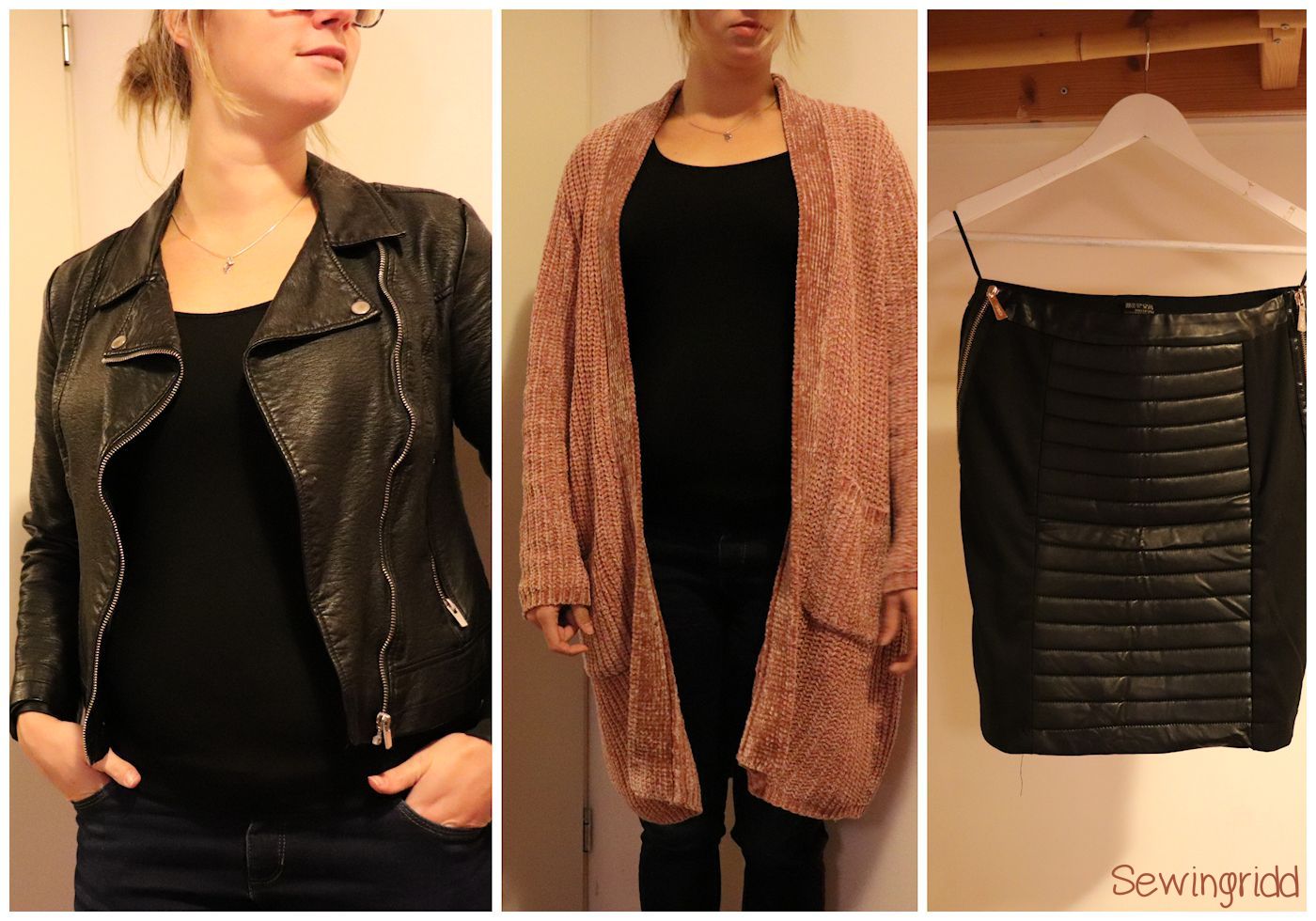 Back home I started by deconstructing the leather jacket and skirt. That included a lot of seam ripping indeed;). I was lucky the jacket already fit me right, so I just had to take the sleeves off, cut a hole, insert a piece of padded leather from the skirt, and reattach the outside and lining of the sleeves to the sweater part. Additionally, I used the shoulder piece of the jacket to add some firmness that I missed before in my cardigan. It is sewn on top of the knit, for extra coziness.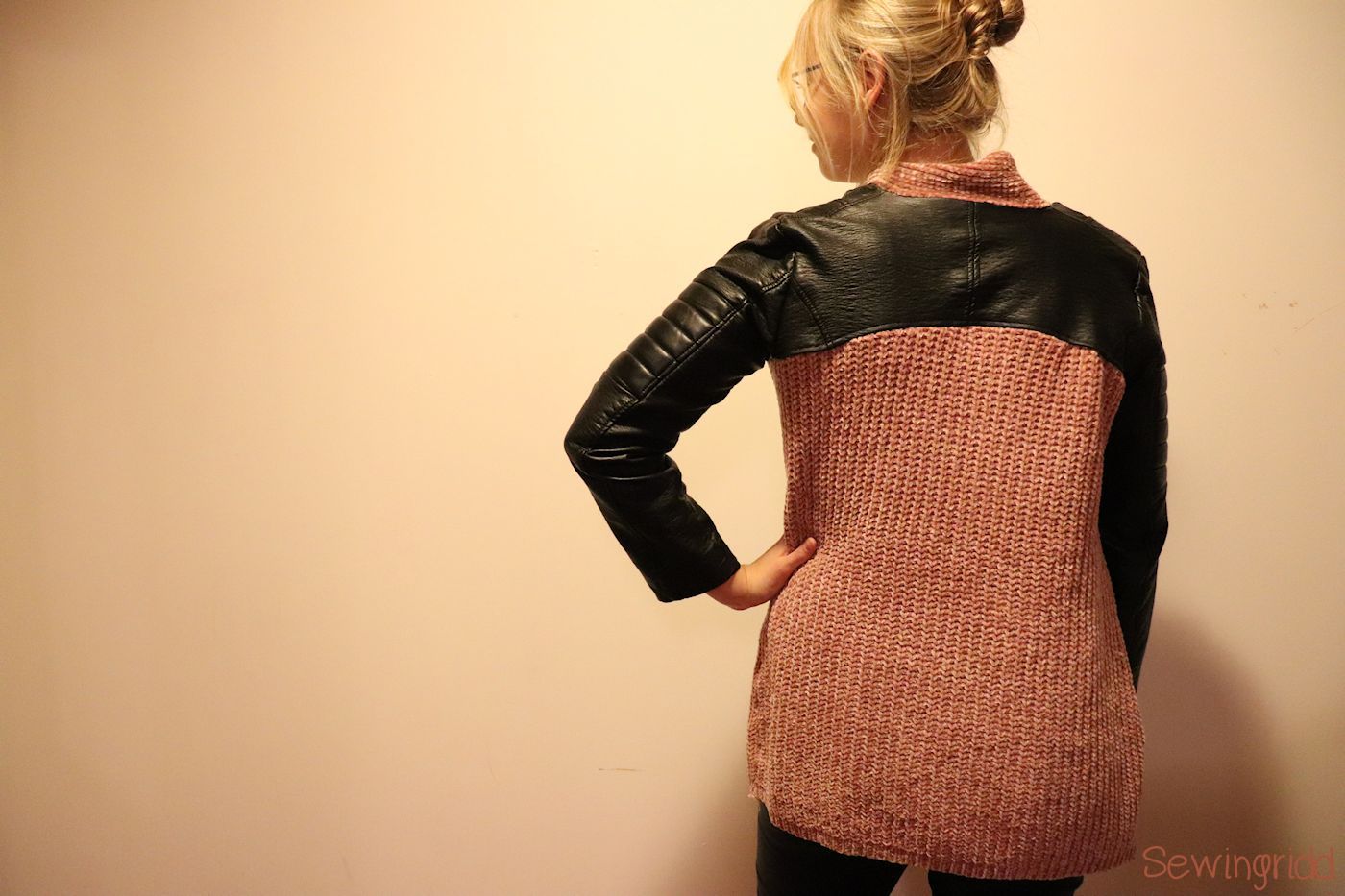 As a guideline to cut my cardigan I used a printed free pattern I had on hand. I first zigzag stitched along the lines I wanted to cut, to prevent undesired complete deconstruction of the knit. The more snug and shorter parts I sewed back together and to the sleeves.
At the center back neckline I used part of the original shawl as finishing. Nice bonus that it keeps my neck warm :). And this way I could even reuse the original hanging hook of the jacket. As a final detail I used the zippers from the skirt as faux pockets to my front parts. I think this balances it all out nicely!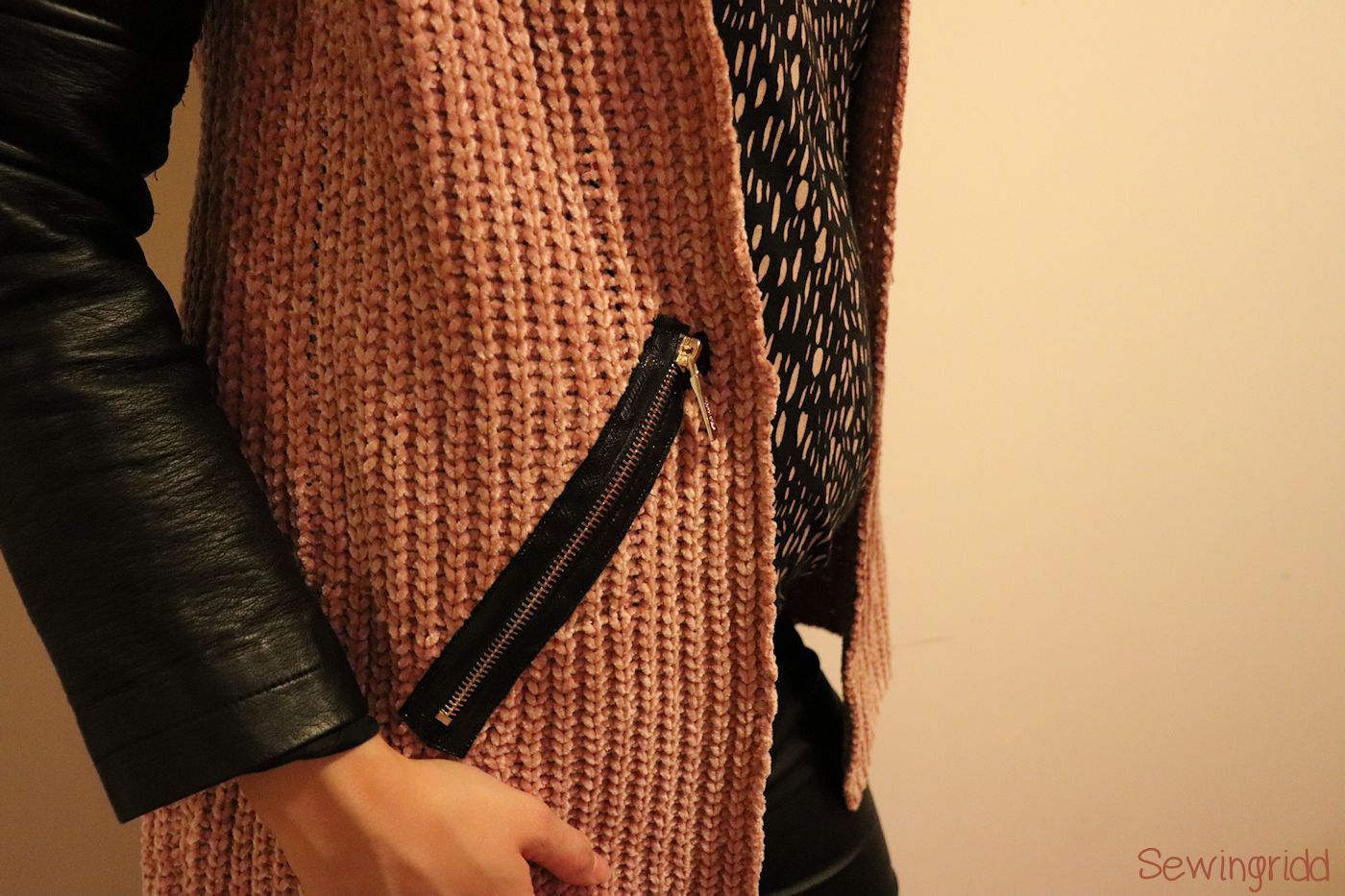 At last, I think I can be quite pleased with the result. The things I didn't like about the original cardigan were that it was too wide, too much pink, too long, and the shoulders slid down. All those things are fixed now, so I think this refashion was super effective! Maybe I should even try to do this more often, haha.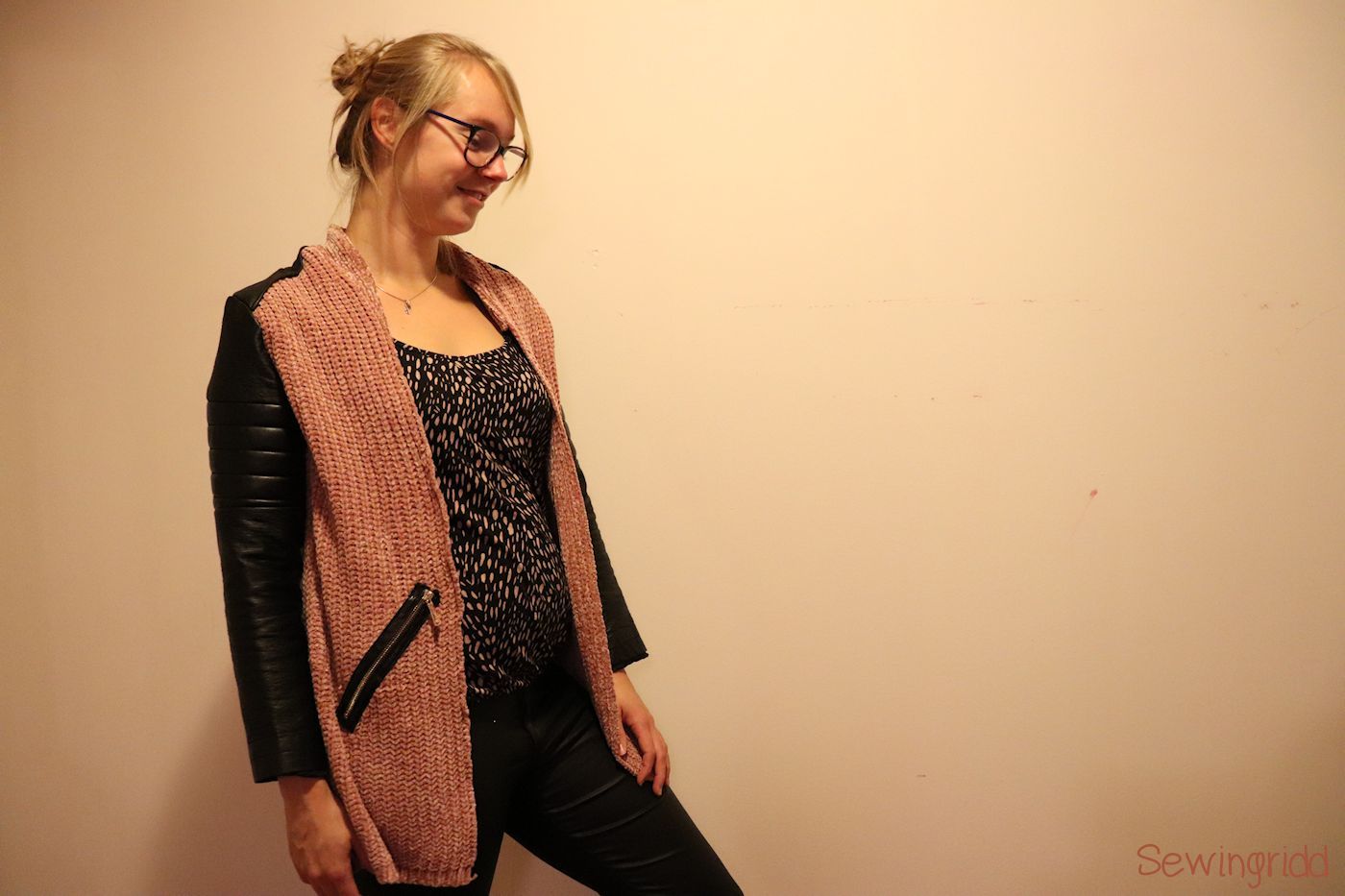 Are there any clothes in your closet you hardly ever wear? Would you consider refashioning them?
Don't wanna miss anything? Follow me on Instagram, Facebook, Bloglovin' or Pinterest and subscribe to the e-mail notifications!